Virginia



···
2,914

Vistors
17 May 2018 Joined
12 Jan 1986 Birth
He likes
We discussed that within the weekly time frame, we are moving within a huge channel formed around the end of 2017 as well as the mini channel we are trading on the daily time frame!The daily time frame is giving us a Bullish Flag Pattern, ready for an upside surge this week! If we go even further do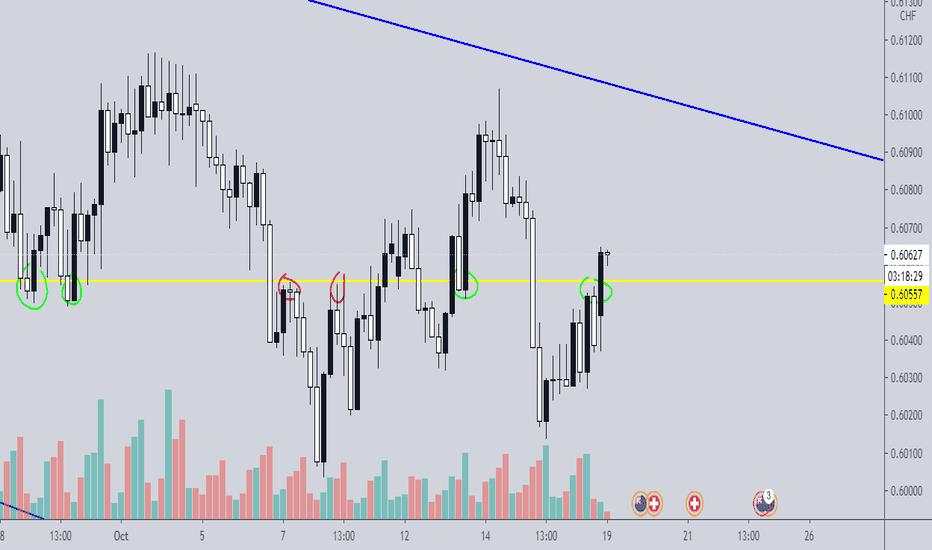 He likes
He likes
He likes

EUR/USD's daily chart shows a failed bullish breakout.  The pair risks falling to support below 1.17. EUR/USD fell 0.40% on Tuesday and closed back inside a falling channel represented by trendlines connecting Sept. 1 and Sept. 21 highs and Sept. 8 and Sept. 25 lows.  Essentially, the bearish chann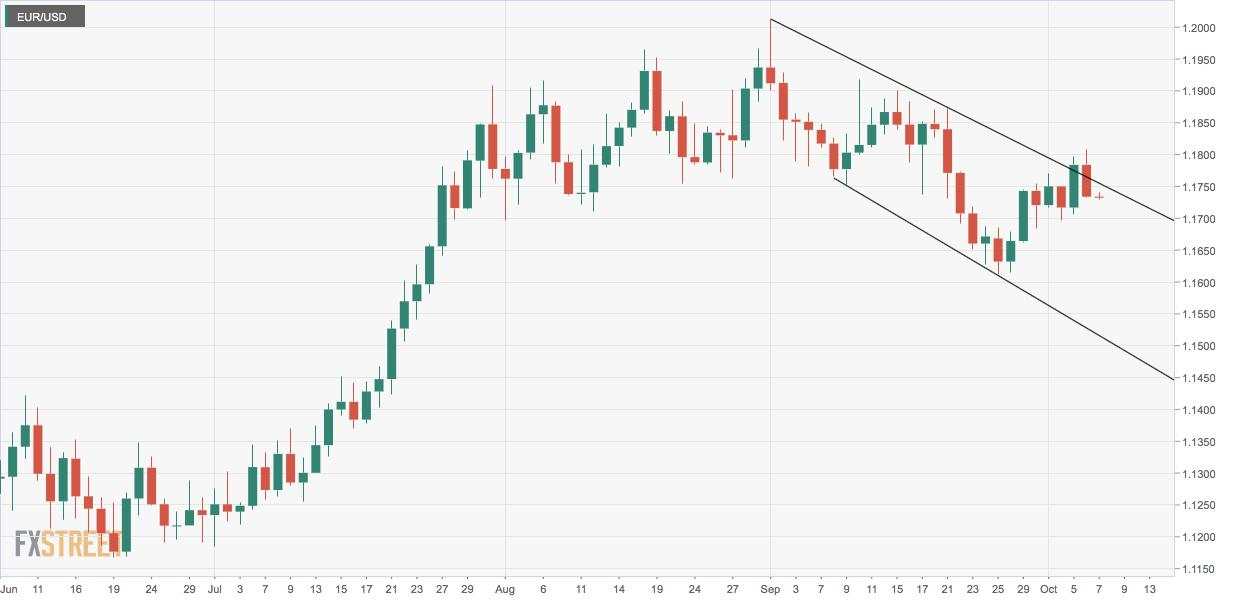 He likes

Grafik harian EUR/USD menunjukkan jalur dengan resiatance terkecil sekarang berada di sisi yang lebih tinggi. Terendah hari Senin adalah level yang harus dikalahkan bagi para penjual. EUR/USD saat ini diperdagangkan secara sideways di sekitar 1,1785. Pasangan mata uang tersebut m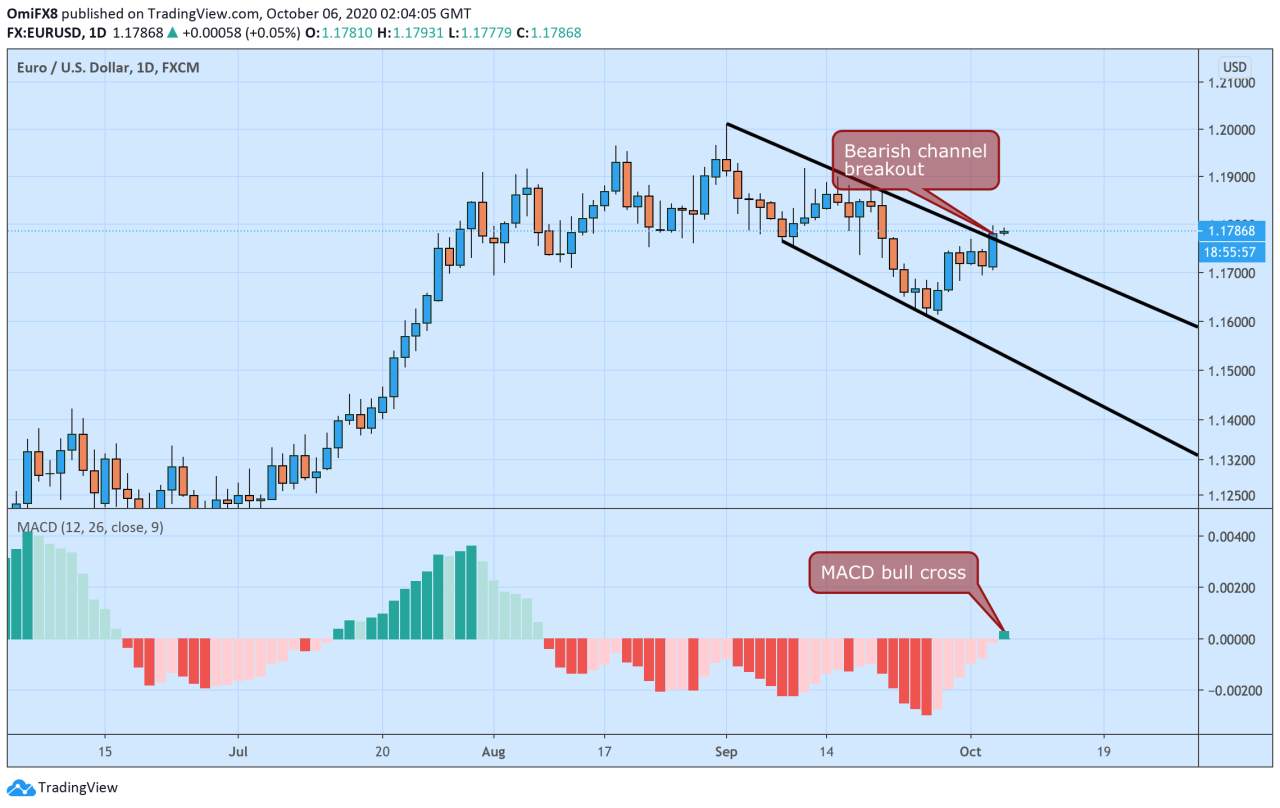 He likes

Americans' disposable personal incomes spiked during crisis given gov't support, but have been coming down of late as benefits have expired ... conversely, income from work & stock market has continue...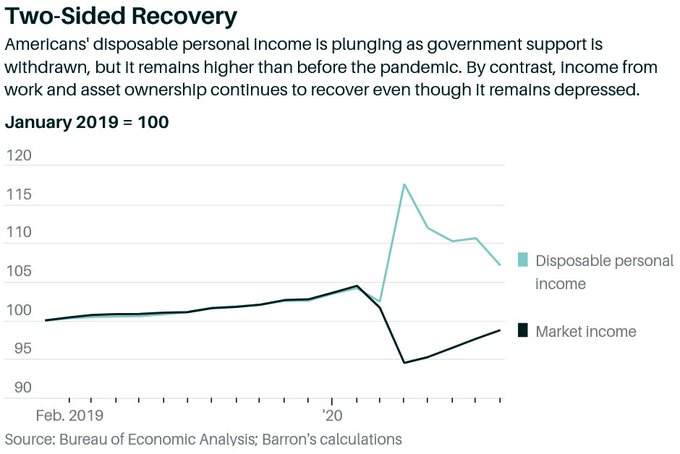 He likes
The short-term story for financial markets has been all about fiscal policy. This remains true."Moths and all sorts of ugly creatures hover about a lighted candle. Can the candle help it?"- Estella from 'Great Expectations'... Charles Dickens (1861)Have A Nice Weekend?It is always difficult. This we
He likes

Partner CenterFind a Broker     The RBA is up this week! What do central bank members have to say? More importantly, how will the market react? I've got the deets on the points you need to watch if you're trading the Aussie! RBA's policy decision (Oct 6, 3:30 am GMT) Last month the Reserve Bank o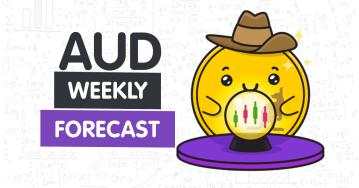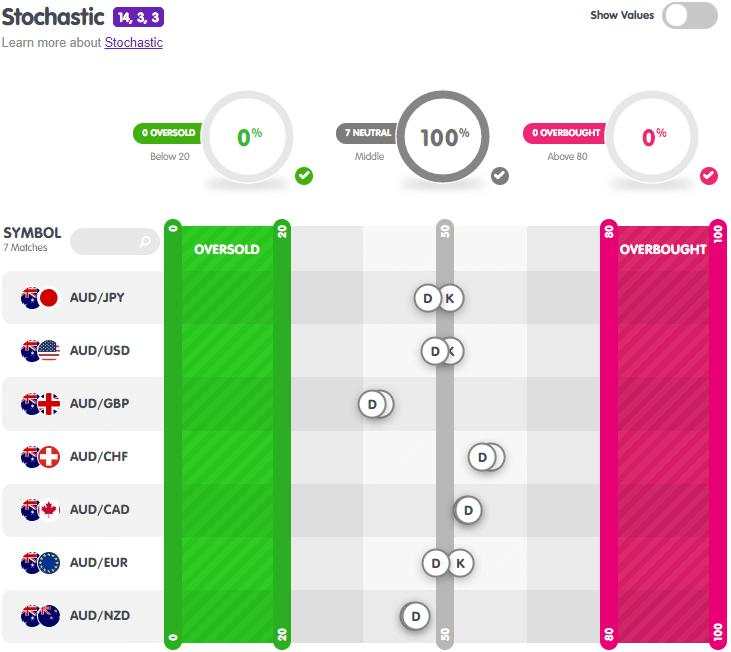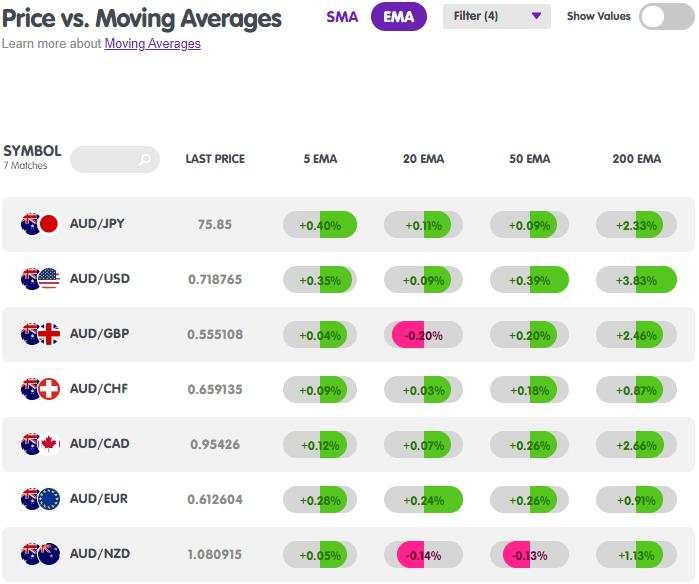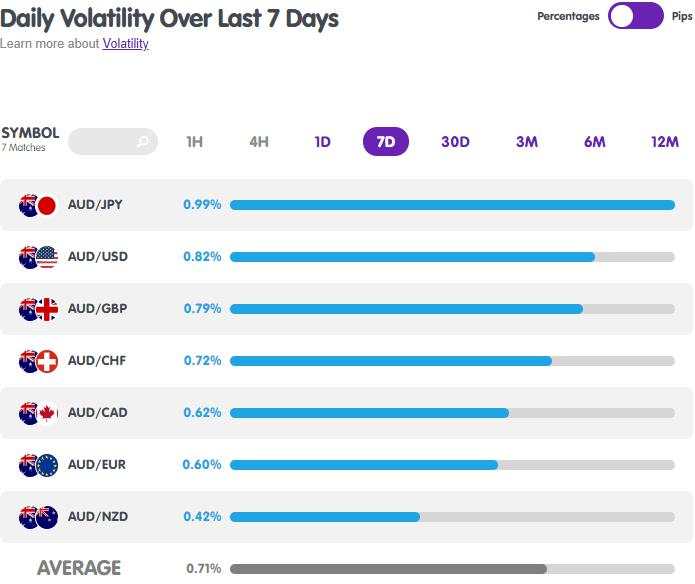 He likes

WTI picks up bids toward $37.50 following its U-turn from the lowest in one month. 50% Fibonacci retracement offers immediate resistance ahead of $38.90-$39.00 key upside area. Sellers will target 61.8% Fibonacci retracement following the trend line break. WTI rises to $37.40 during the pre-Tokyo o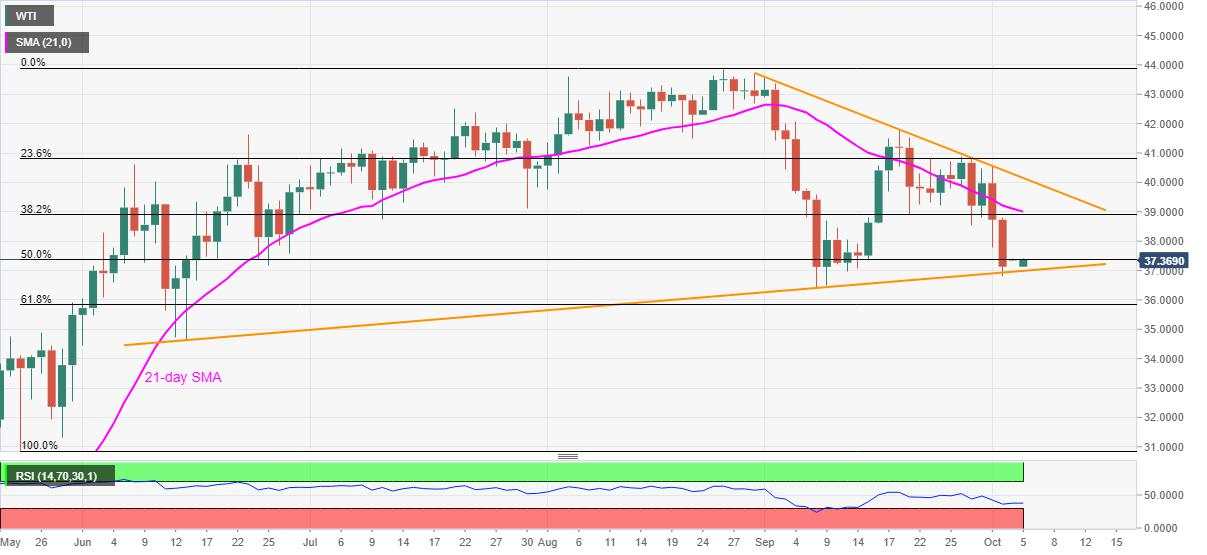 He likes

If you have been trading live and having profits go for the funded account. Always envision what's next while you stay grounded in what actually is. For what's coming can be great but like most of u...
He likes

Photo: Finance Magnates Equiti Group, a retail and institutional brokerage based in the UAE, has appointed Hamad Haider as its new global head of legal. As updated by Haider on Linkedin, he joined the broker earlier this month.   He moved to the forex brokerage after spending over four-and-a-half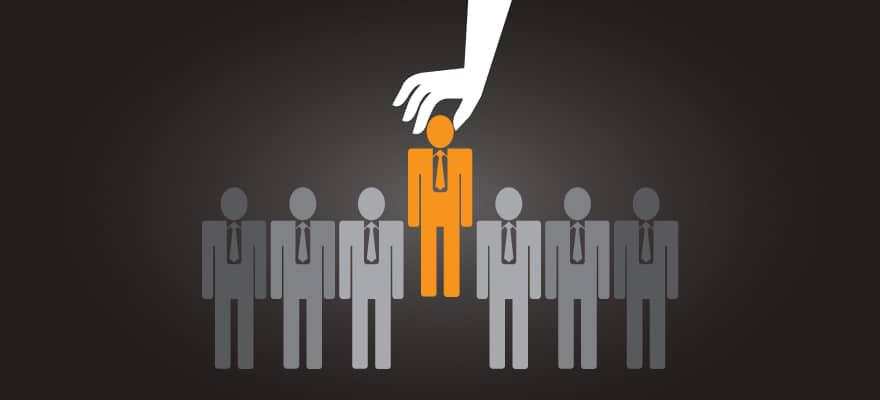 He likes

Kemungkinan gerakan USD/INR adalah ke atas.Spot telah mengkonfirmasi terobosan falling wedge pada grafik per jam.Bull menuju target pola di atas 74,00.USD/INR ingin mempercepat momentum optimisnya di Eropa pada hari ini, meskipun Dolar AS melemah, dibantu oleh terobosan teknis bullish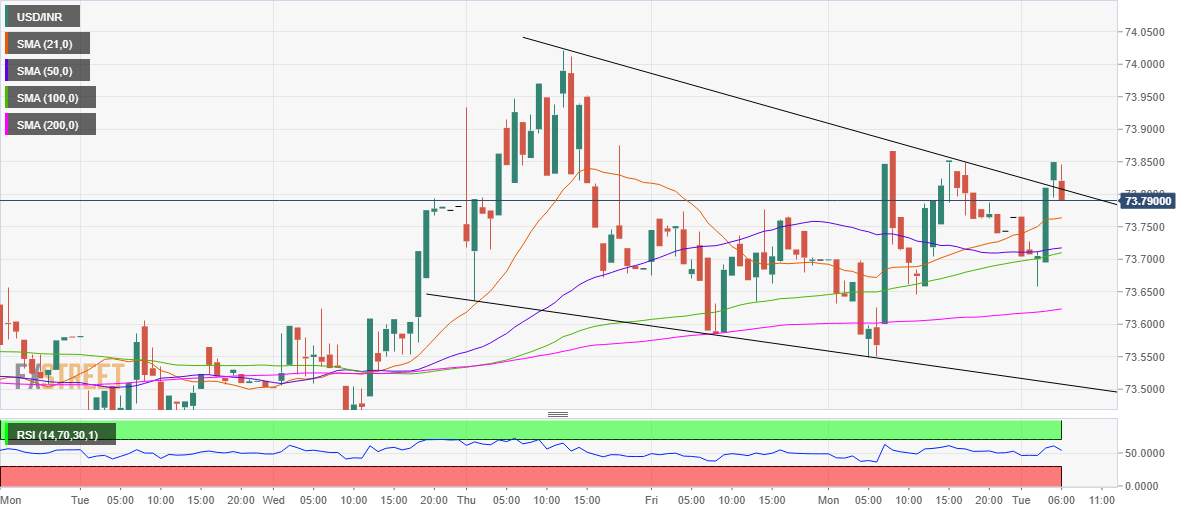 He likes

EUR/USD Intraday: key resistance at 1.1645. Pivot: 1.1645 Our preference: short positions below 1.1645 with targets at 1.1610 & 1.1590 in extension. Alternative scenario: above 1.1645 look for f...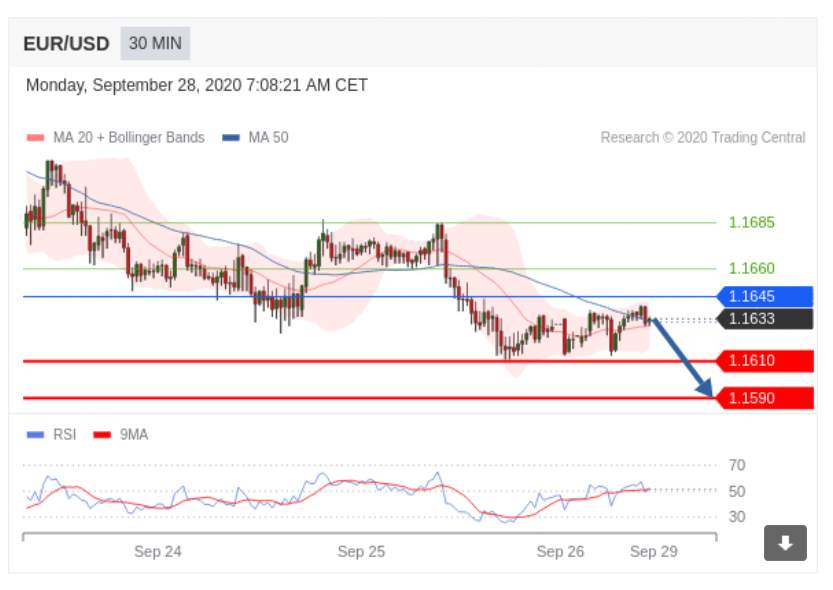 He likes
Follower's Profit
Symbol

USD/JPY

Trading Account

#4 80055427

Broker

AvaTrade

Open/Close price

105.667/105.317

Volume

Sell 0.75 Flots

Profit

249.25 USD
He likes

Hi from Germany, which will remain Europe's big spender in the election year 2021. Federal govt plans to sell a record €419bn in debt in 2021. Europe's benchmark issuer plans to sell €190bn in bonds...