There's always a quote saying cash is king. Every single one of you out there has the equal potential of getting a 90 USD cash reward, regardless of your financial condition. By possessing a smartphone or a laptop would be the first step towards the 90 USD cash reward. Isn't this easy?


What is 90 USD Bonus Campaign?
90USD  Bonus Campaign is co-organized by FOLLOWME and KVB PRIME where partners can be rewarded up to a total of 90 USD cash reward by just inviting 5 friends.

FOLLOWSTAR is a new referral program for FOLLOWME's partners to earn referral commissions by easily inviting friends. Click to find out more about FOLLOWSTAR. 
Period:  June 22nd, 2020 -September 22nd, 2020(GMT+0)
Target: new customers/ sign-in/ participants from Malaysia, Vietnam, Thailand, and Indonesia.
Rewards: INVITE 5 FRIENDS TO RECEIVE A 90 USD BONUS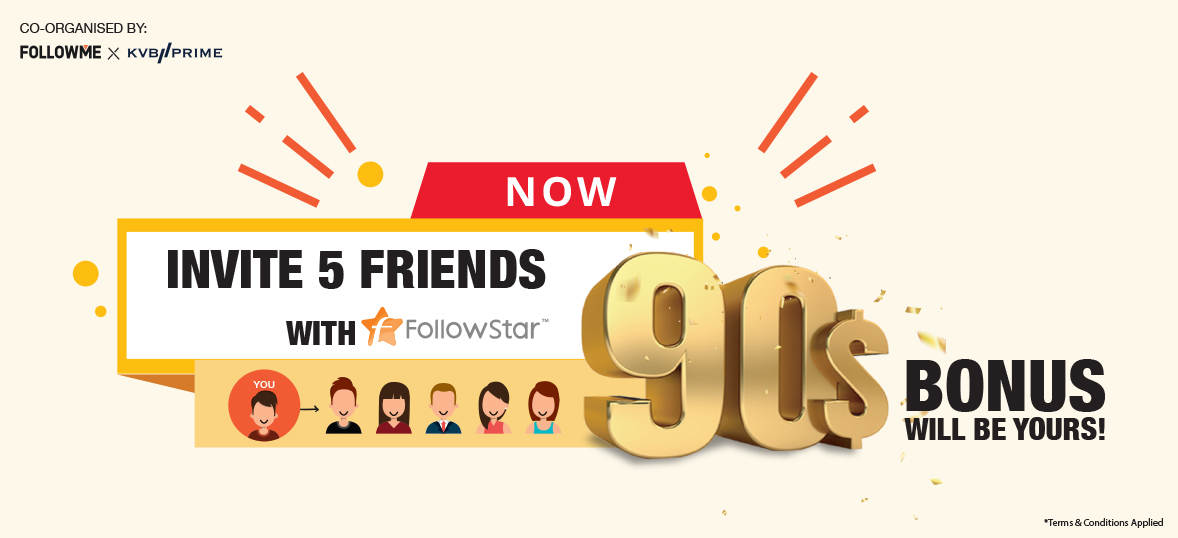 Rules as below:
 Obtain 90 USD  bonus credits when you invite 5 friends to open a real account with KVB PRIME.
 Bonus credits can be used for trading.
 Withdrawal of bonus credits is allowed upon trading of more than 2 lots.
 Acquired bonus credits will be withdrawn upon campaign end period.
How to Join 90 USD Bonus Campaign?
Kick start your 90 USD  bonus credit reward by inviting 5 other friends! Each friend invite will be provided with a unique invitation link. Your bonus credit will be credited upon successful opening of friend's real account with KVB PRIME. 
If you are using FOLLOWME mobile application, please refer steps below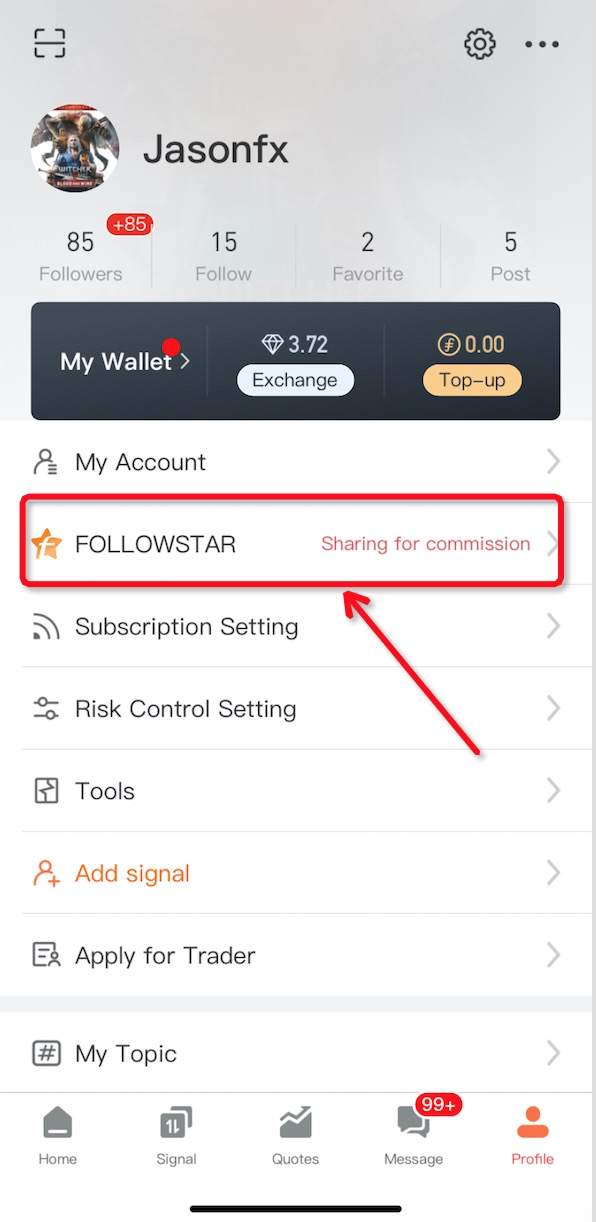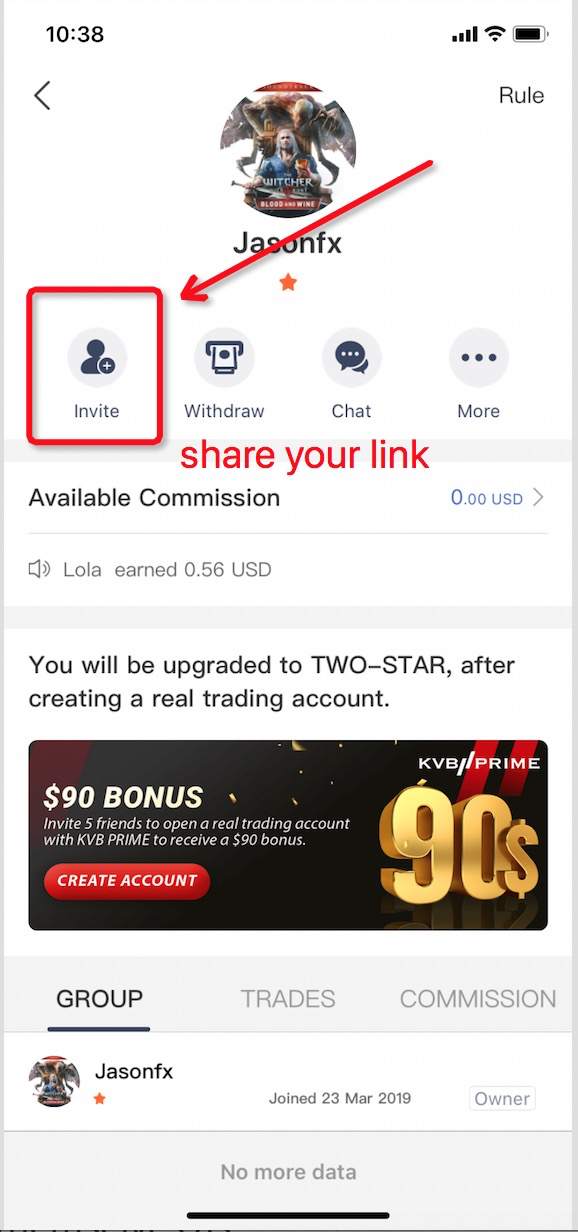 If you are browsing through the website, please visit the $90 Bonus Campaign page.
By inviting 5 friends to open a real account with KVB PRIME, as simple as that, 90 USD cash reward will be yours. Easy huh? Leveling up your FOLLOWSTAR, more commissions will be given! Find out more about FOLLOWSTAR.
Leave a comment or reach customer service if there's any question! Looking forward to you embarking on an exciting and profitable experience with FOLLOWSTAR!
MORE ABOUT FOLLOWSTAR: