The EUR/USD has been showing signs of improvement. The price is rejecting from 78.6-88.6 zone and we should see that bullish scenario is continuing.
Buying zone comes at 78.6-88.6 Fib – 1.1705-20 and the price shows additional confluence as the D L3 comes as a support. If the market makes a rejection off the zone watch for 1.1774 and 1.1800. Only above 1.1808 we will see a continuation towards W H5 – 1.1870. A break below 1.1690 will put the pair into neutral scenario with 1.1656 as the final target.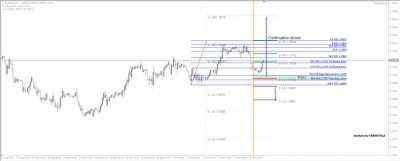 Reprinted from Fxempire,the copyright all reserved by the original author.