ianxman


···
70

Vistors
27 Jun 2020 Joined
Indonesia
02 Dec 1992 Birth
He likes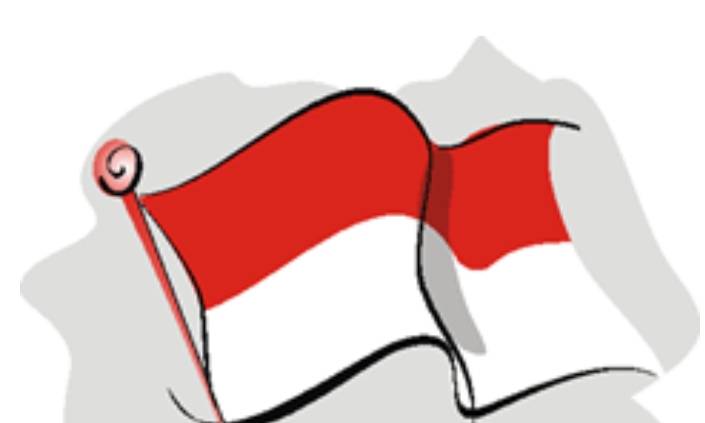 He likes
7% in 2 day... follow my trading account#2 and make profit together.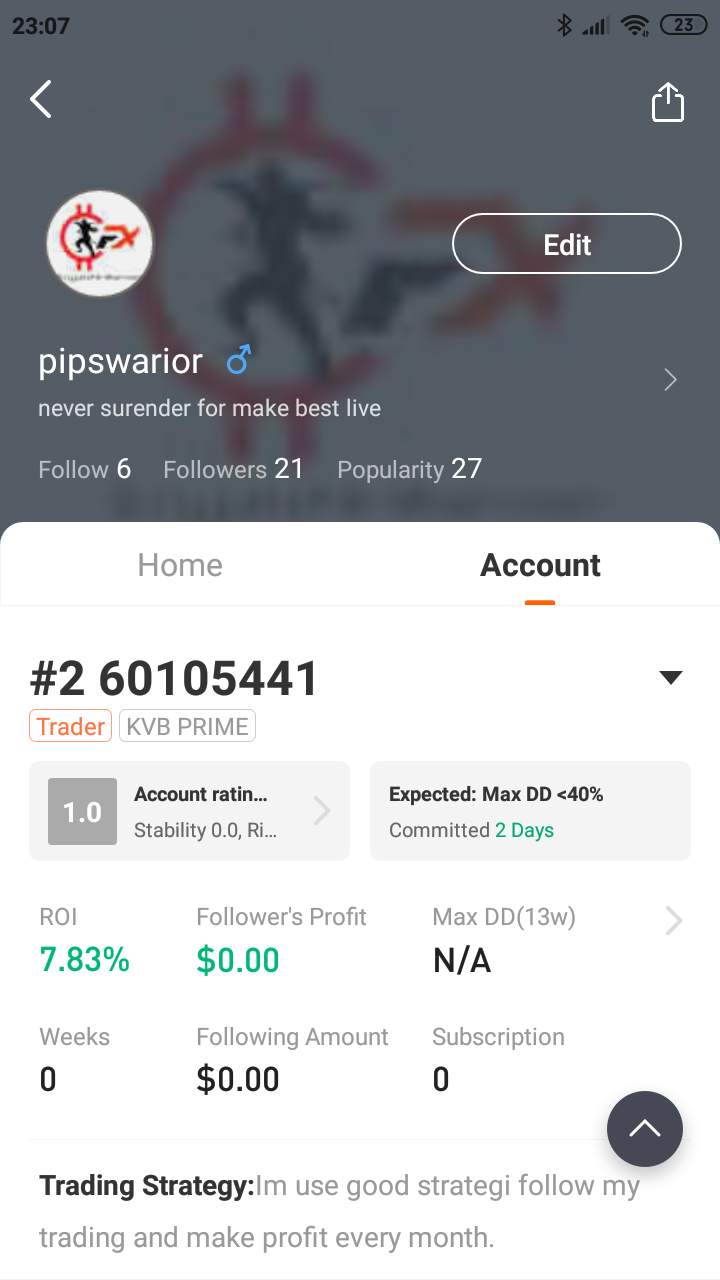 He likes
Small profit not killing me. the most important thing is to be able to provide profits consistently every day. let's subscribe to my signal and get consistent results every month for only 10 fcoin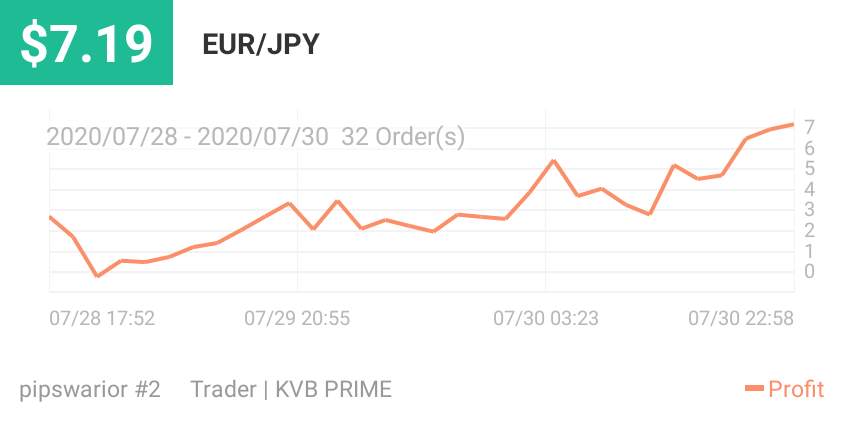 He likes
thanks for
@ianxman
for subscribe my signal. just 10 fcoin u Will get profit everyday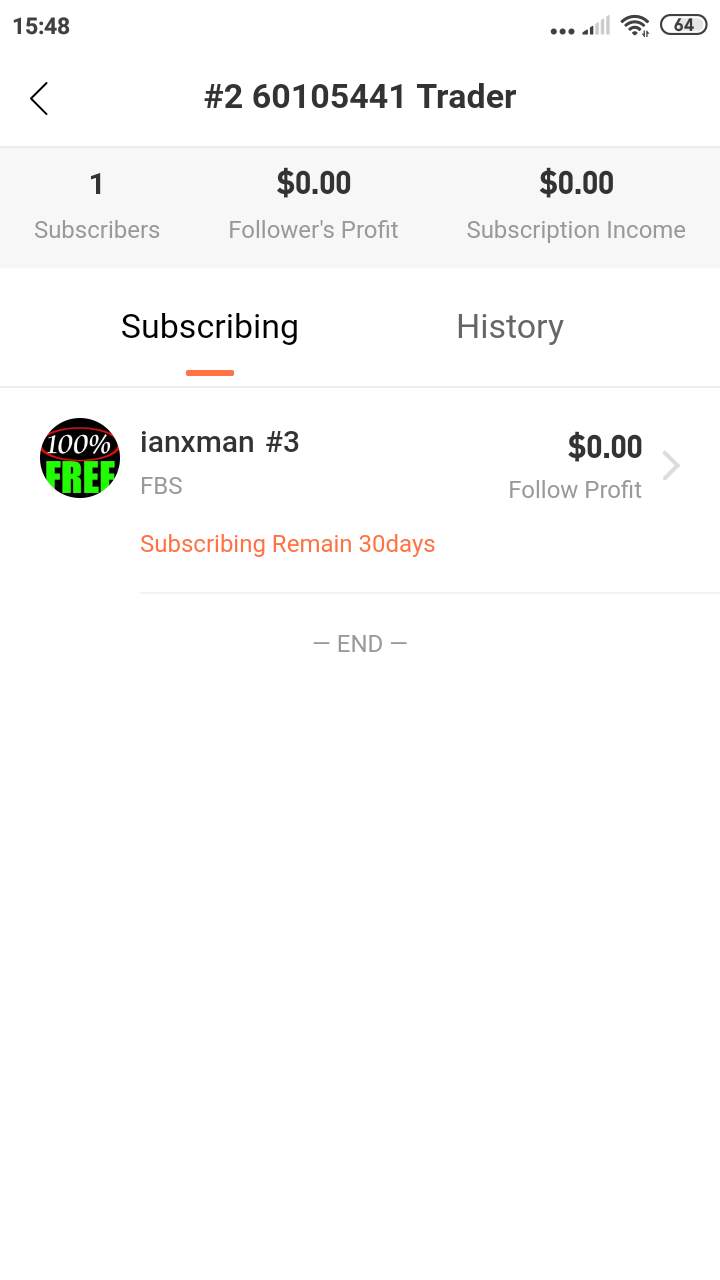 He likes

Small profit. Slow mode on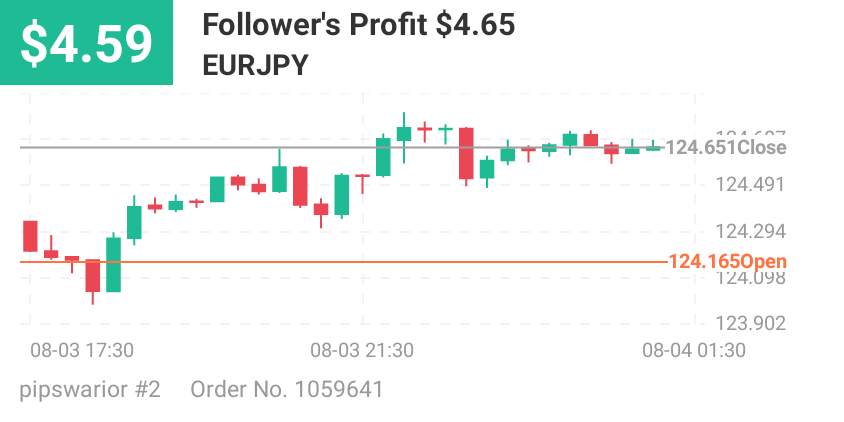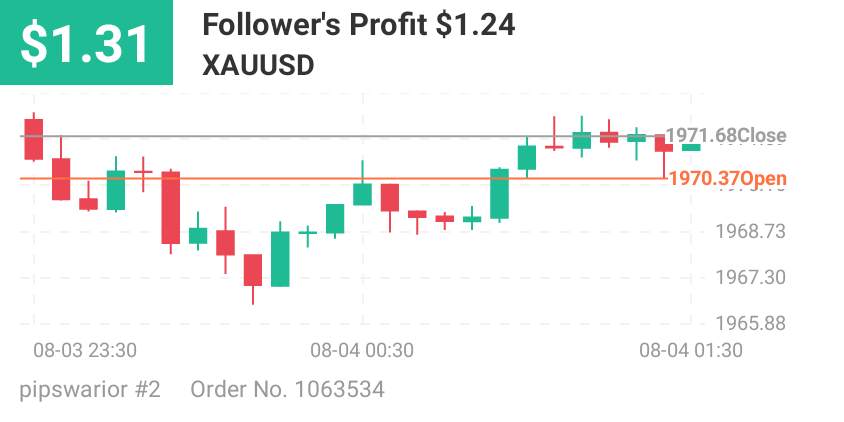 He commented

FOLLOWSTAR 90USD BONUS campaign has been launched for over one month, and to date (July 26th), we've witnessed 1,050 users grabbed $90 bonus to their KVB PRIME account. Congratulations to all of you. 90USD is just the beginning of a promising commission you will get in FOLLOWME. But what's next? FOL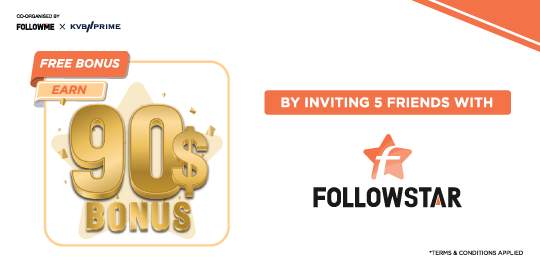 He likes

Not big but consistenly every daythank you for subscribing to my signal. with only 10 fcoin you can subscribe to signals with high accuracy from me for 1 month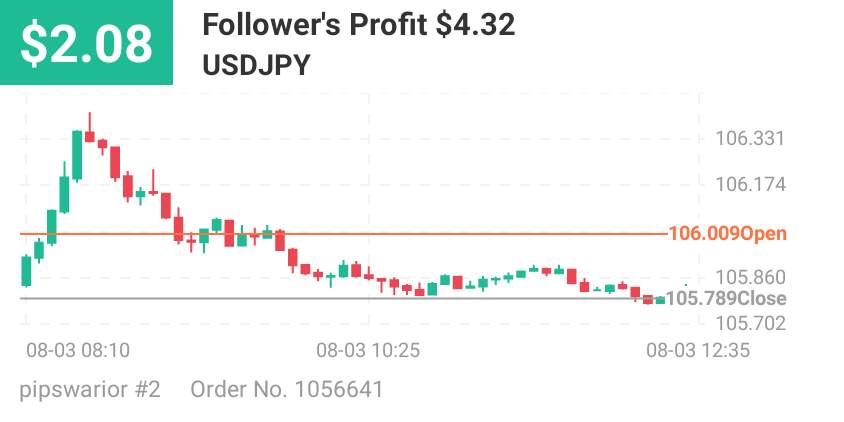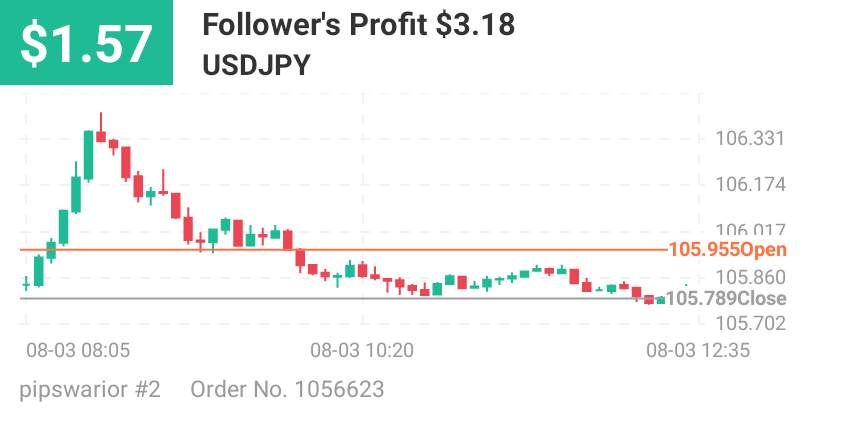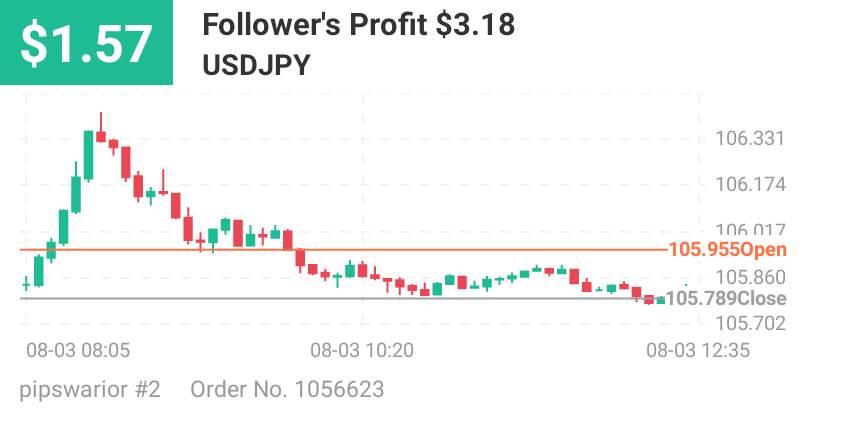 He likes
Sorry for misjudyment on GBP/USD and USOIL.p-23.9 pips on GBP/USD -74.2pips onUSOIL.p But it will recovery , never mind.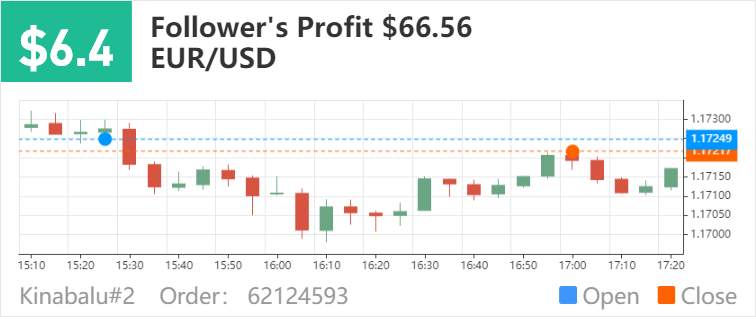 He likes
Symbols XAU/USD Open/Close price 1937.57/1952.77Buy 0.2 lots Profit $304.00 +152pips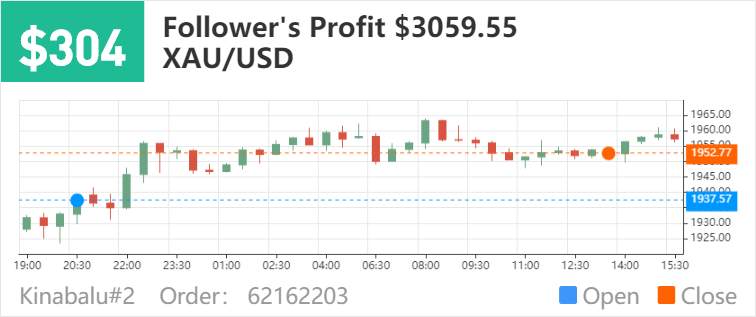 follow my trading account and make profit together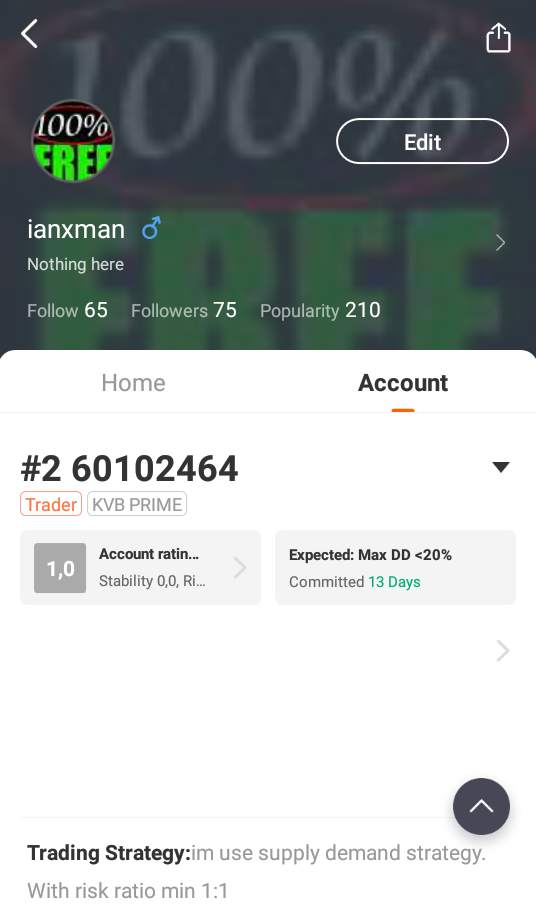 small profit not killing me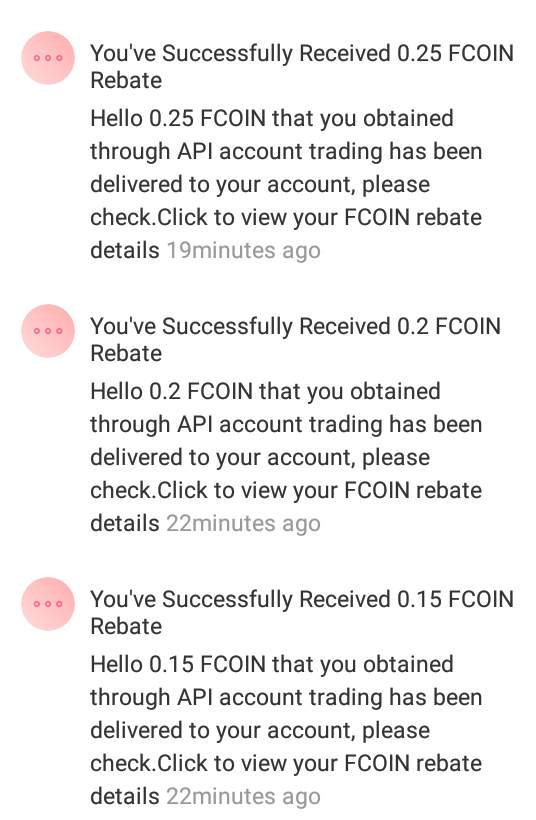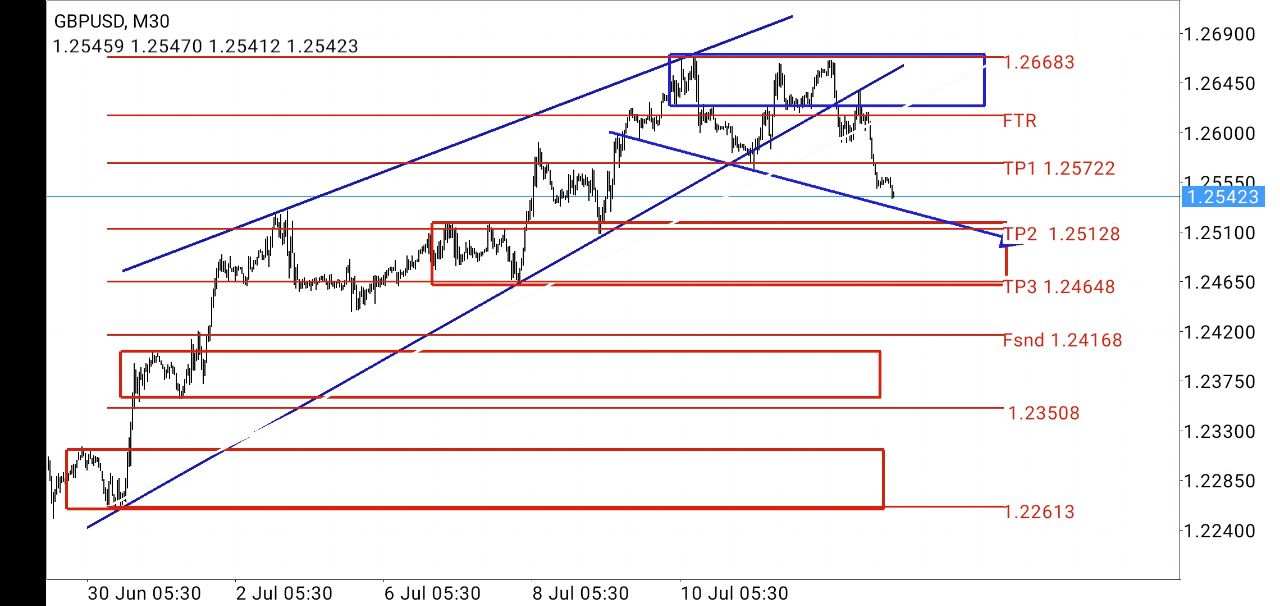 hello trader. happy trading all