lyyyless



···
3,021

Vistors
27 Dec 2017 Joined
30 Jan Birth
He likes

Perdagangan USD/JPY tidak berubah karena indeks berjangka AS turun 0,30%. BOJ diperkirakan menurunkan perkiraan inflasi minggu ini, tetapi tindakan segera tidak mungkin. Pemulihan USD/JPY dari penurunan 0,85% pada hari Rabu telah terjadi meskipun ada laporan yang sedang beredar b
He likes

On October 25, Europe is switching from Daylight Saving Time to wintertime setting its clocks back one hour. The MetaTrader time also is set back one hour. Due to this fact, the trading schedule move...
He likes
He likes
GBP/USD turun dari 1,3176, level tertinggi dalam enam minggu, muncul di hari sebelumnya.Retracement Fibonacci 61,8% menahan pembeli, penerobosan berkelanjutan dari garis tren naik dari menghentikan entri pembeli 16 September.RSI optimis, bukan di dekat area overbought, menentang bull.GBP/U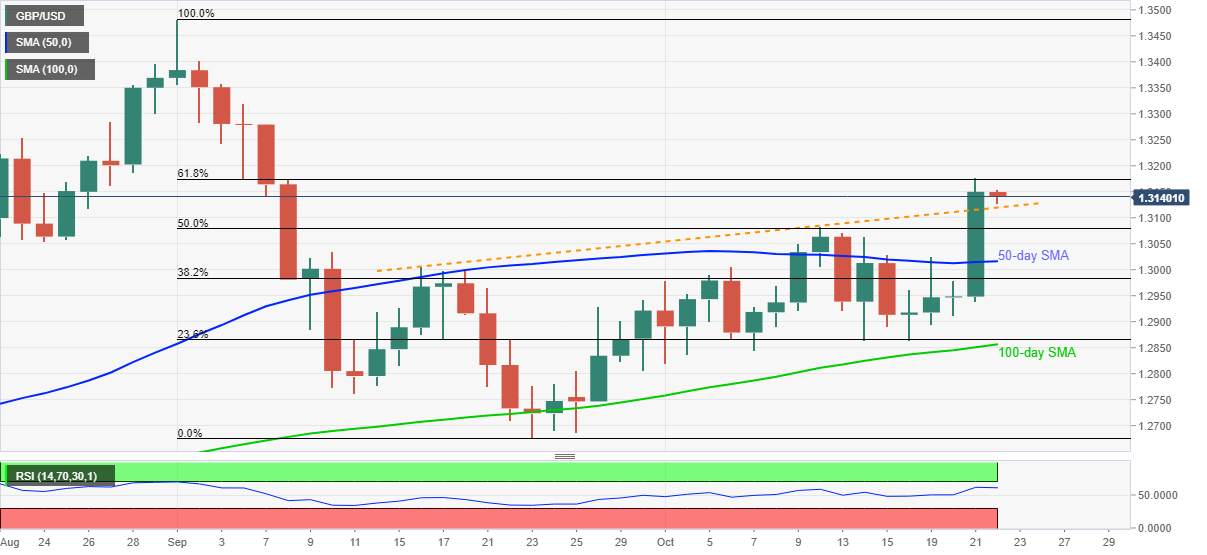 He likes
USD/JPY mengoreksi kembali penurunan terbesar dalam dua bulan dari 104,34.Kontrak berjangka S&P 500, Nikkei 225 turun sekitar 0,50%, saham di Pasifik juga turun.Kesengsaraan virus berlawanan harapan stimulus AS, optimisme Brexit.Indeks Aktivitas Semua Industri Jepang, katalis risiko akan me
He likes

So this situation is almost identical as EUR/USD but the EUR/JPY movement is clearer. 1. You're looking for a buy almost immediately.2. When the candle touches the 20 SMA, take profit on one small position, and leave the second small position with stopped loss by trying to hold it. 3. If you see th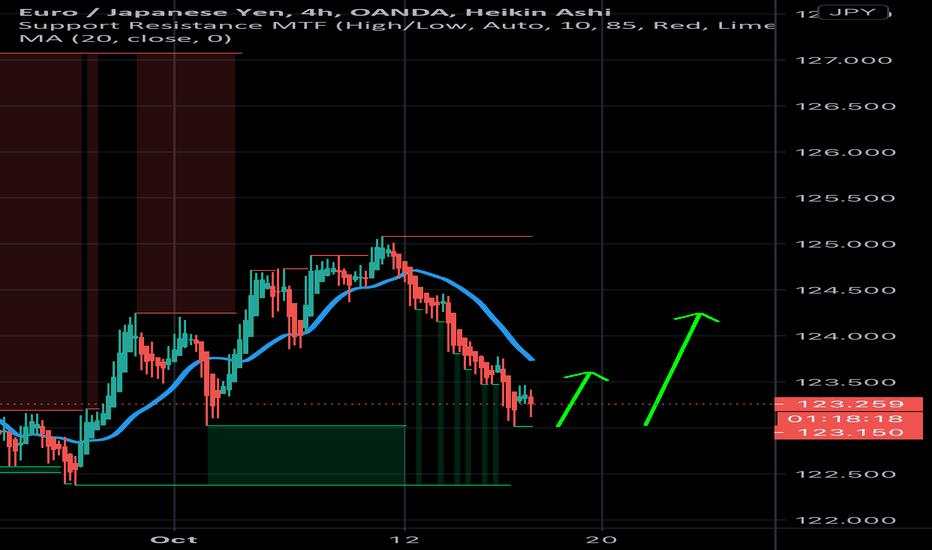 He likes
He likes
He likes

He likes

Current Trend: Uptrend.Support Levels: 1.3000 and 1.2762.Resistance Levels: 1.3168.GBP/USD Trade Ideas:Price on the daily chart of the GBP/USD is now trying to continue on with the trend higher that it has been making since March of this year.As the attached daily chart shows, price had recently for

DXY falls below crucial support that now is expected to be resistance. There are a number of fundamental cases for both the upside and downside prospects.   The US dollar lost its footing at a critical support structure according to the DXY chart as bears sabotaged the bullish prospects for the imm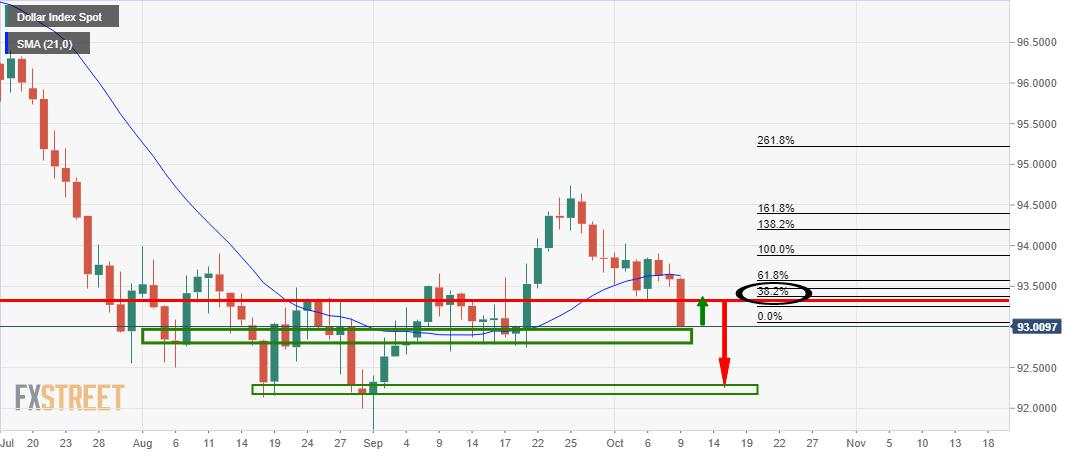 He likes

New Zealand business sentiment strengthened further in October, preliminary survey data from ANZ showed Thursday. The business confidence index improved to -14.5 percent from -28.5 percent in September. The own activity index gained 9 points to +3.6 percent. Investment intentions were little changed
He likes

#XAU/USD#
monitor 1885 and 1896 resistance... also use 1906 and 1910 as next resistance... it could drop to 1861, but no body know would 1873 strong as support or it need to drop to 1861 for bullish divergence?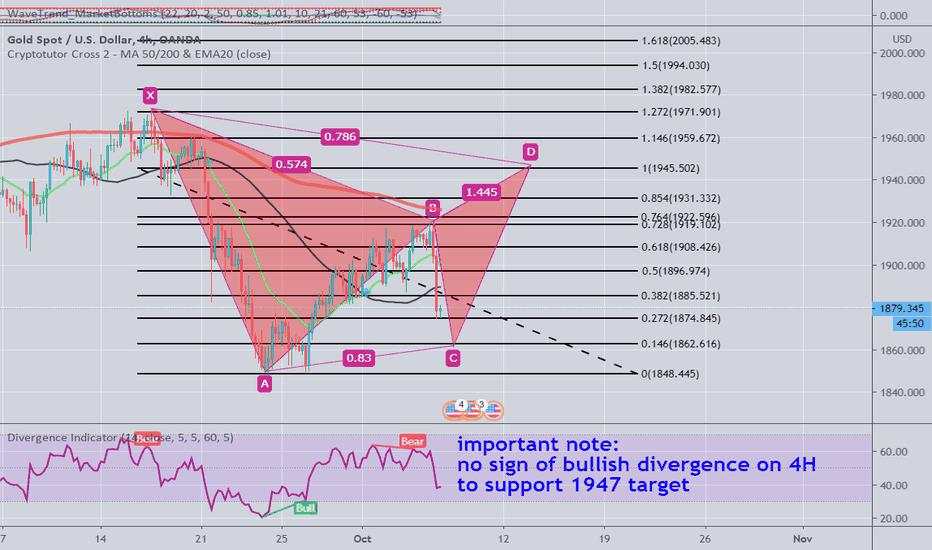 He likes

Indeks dolar tampaknya melanjutkan kenaikan Selasa karena penghindaran risiko. Sentimen risiko melemah dengan keputusan Trump untuk membatalkan negosiasi stimulus.Indeks dolar (DXY), yang melacak nilai greenback terhadap mata uang utama, naik karena keputusan Presiden Trump untuk menghenti
He likes