Here we have the 4th session of FolloWebinar by T. M. Kausher @TMK on Thursday, May 28th at 10 a.m. (GMT+0). Want to know how @TMK made 2,000,000 USD the last 9 years? It is a huge amount, right? What excellent efforts he has made. Please stay with us so you do not miss the live stream.
While on live, T. M. Kausher will speak on what WTI is, to make you have a better understanding on West Texas Intermediate. He will talk about whether OPEC or the U.S. controls the oil price and how to make profit on crude oil. Moreover, he is going to creating a forecast on crude oil price for the rest of 2020 and the year of 2021. Of course there will be a Q&A session in the end to get your questions solved. Interested? Keep an eye on the time when the live stream begins! Click here to register!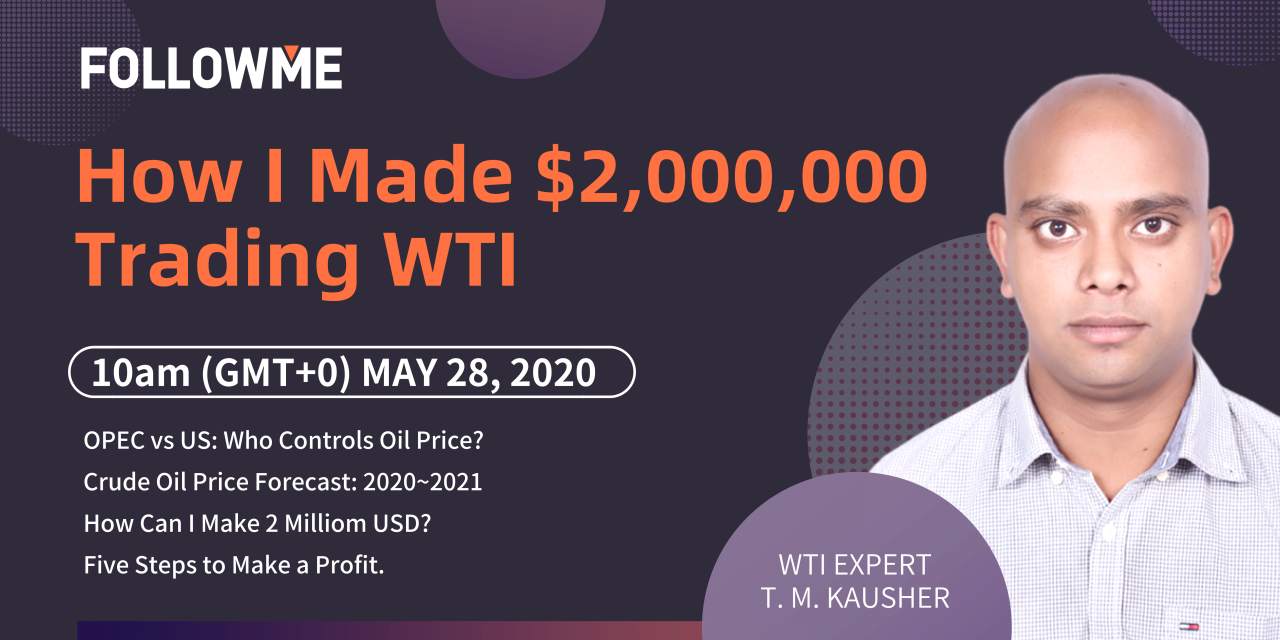 Again, thanks for the great sharing of our 3 presenters before @Boriswu @ronwilliam @kraken
Don't forget to subscribe FOLLOWME YouTube channel for more updates.