Roosevelt



···
3,001

Vistors
08 Feb 2018 Joined
16 Jan 1986 Birth
He likes

Let's profit together. Follow me copytrade. Goodluck
He likes

AUD/USD mengikuti dinamika dolar AS di tengah perdagangan yang tenang.Sentimen risiko memburuk karena kesengsaraan stimulus AS, penularan virus.Fokus tetap tertuju pada berita stimulus AS, sentimen di Wall Street.Setelah menghadapi penolakan sekali lagi di dekat wilayah 0,7140, AUD/USD men
He likes

Kontrak berjangka S&P 500 turun untuk hari kedelapan berturut-turut karena penjual pantau 3.400.Harapan stimulus AS memudar, Rusia/Iran ikut campur dalam pemilihan presiden Amerika.Masalah COVID-19 bergabung dengan keraguan atas Brexit mudah yang menantang suasana risk on sebelumnya.Kontrak berj
He likes

BEIJING (CNBC) — China's economy recovered further from the coronavirus in the third quarter, according to data released Monday by the National Bureau of Statistics.The world's second-largest economy reported third-quarter GDP growth on the low end of expectations, up 4.9% from a year ago. That brin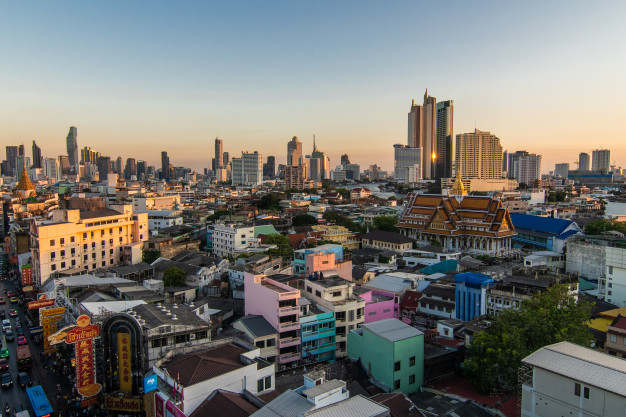 He likes

He likes

GBP/USD a long trade Idea 14-10-2020.This trade idea won't longer valid if supply 4h breakdown. Good luck guys.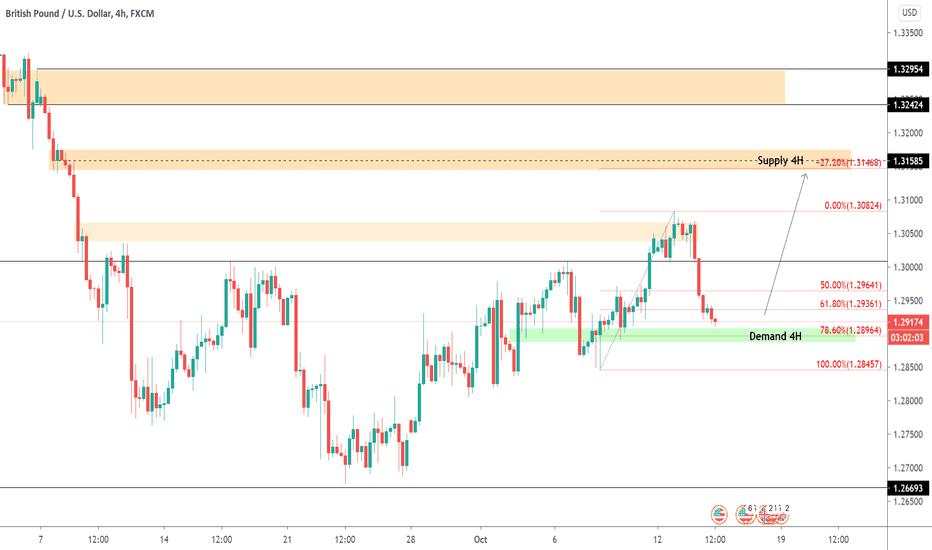 He likes

Let's go! Gold rejected by the key resistance level at 1885, wait for a break out for 1896 then should be a buy.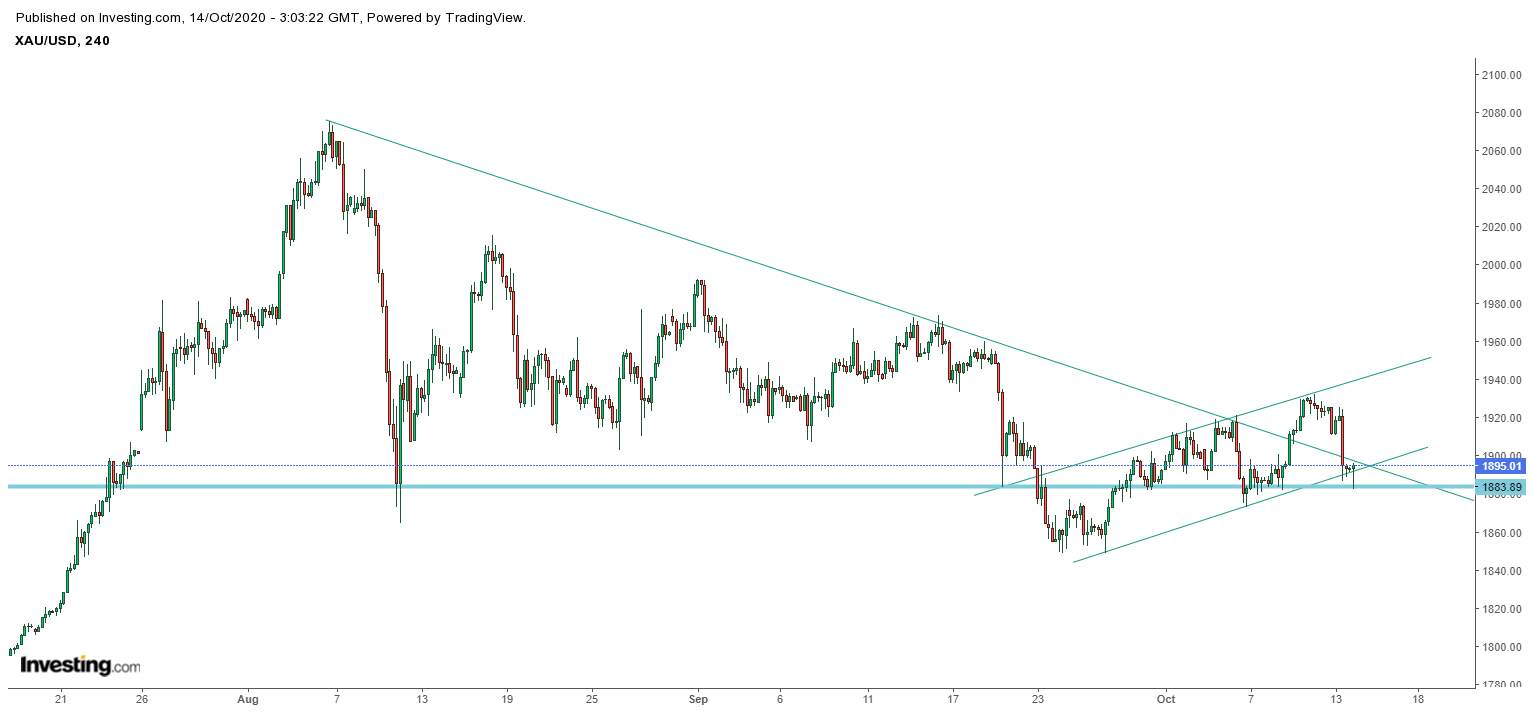 He likes
You can open a demo account for free with most forex brokers. These "pretend" accounts have most of the capabilities of a "real" account.But why is it free?It's because the broker wants you to learn the ins and outs of their trading platform, and have a good time trading without risk,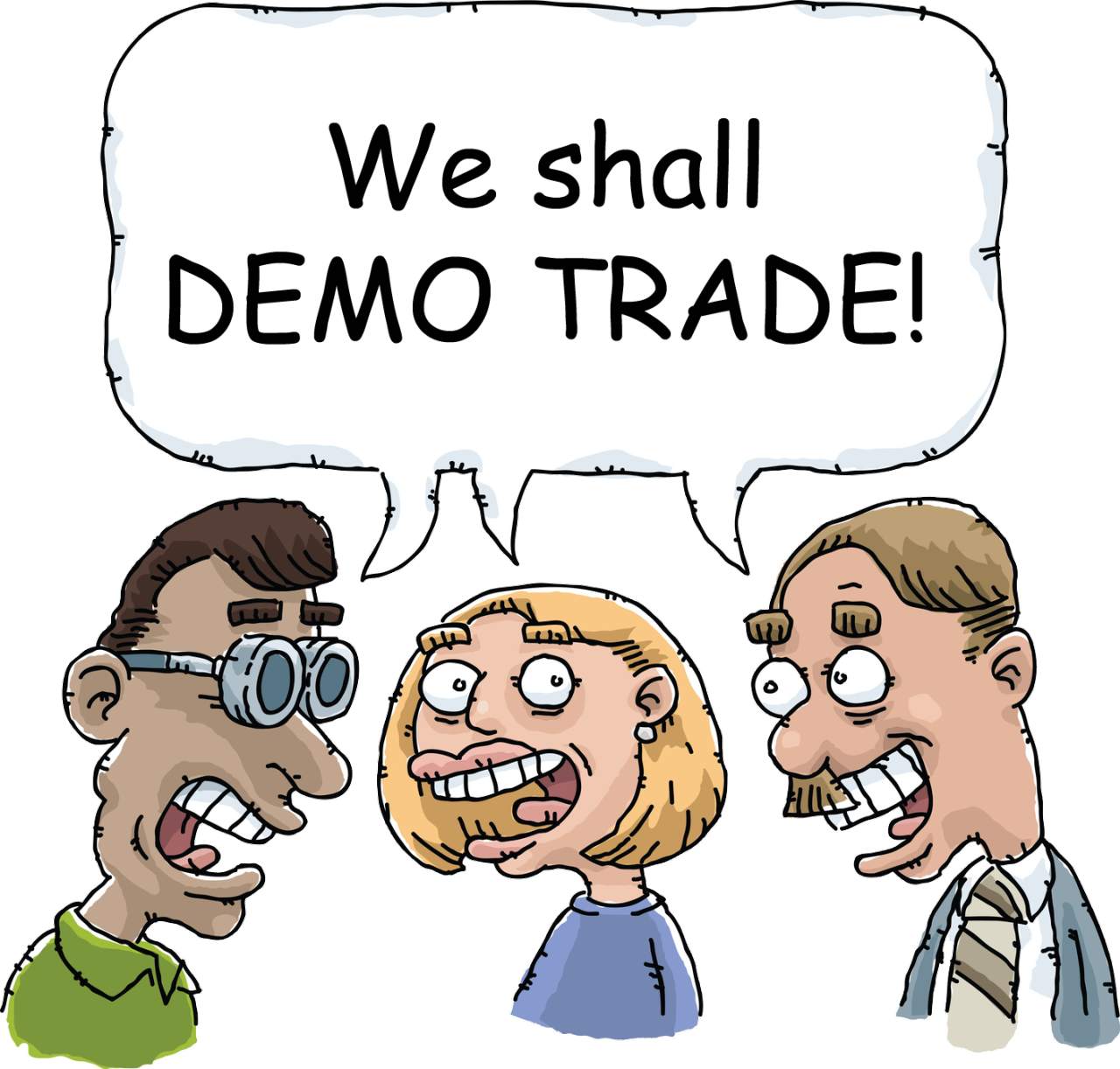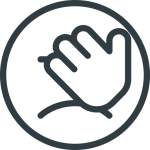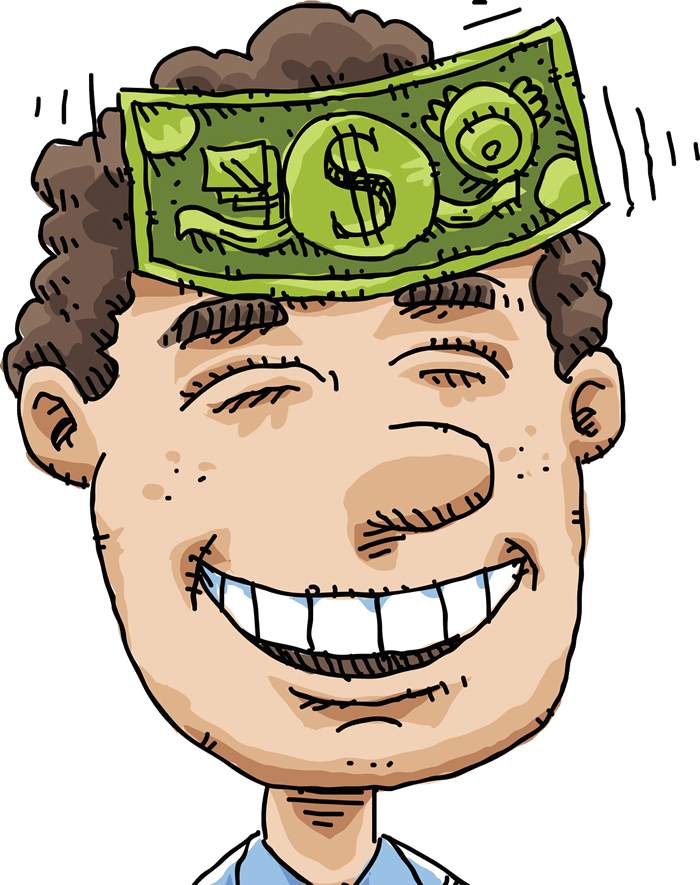 He likes

We already at the end of this week... Clear all out your position and make the last trade profitable... have fun and happy weekend!
He likes

Imbal hasil obligasi pemerintah Yunani bertenor 10 tahun jatuh ke rekor terendah 0,933% pada hari Rabu, melampaui level terendah sepanjang masa sebelumnya sebesar 0,99% yang dicapai pada 7 Agustus. Imbal hasil tergelincir di tengah ekspektasi bahwa Bank Sentral Eropa (ECB) akan mengum
He likes
Layoffs announced by several large companies after September jobs report point to further slowing of improvement in payrolls Google searches for layoffs ticked up by end of September but, fortunately,...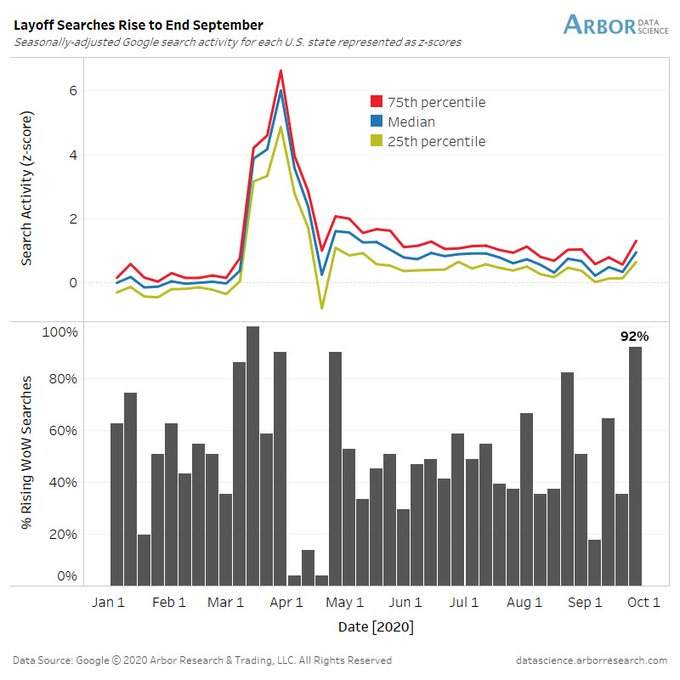 He likes
Guidance rebound? Of companies offering a look into future (many still aren't providing any), a good amount are turning positive—in fact, series is at its highest in 20 years. ...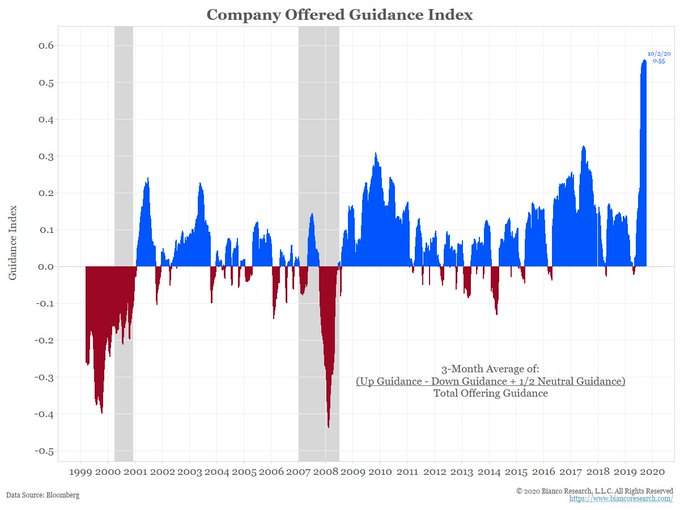 AUD/JPY extends losses from the highest in two weeks to revisit the sub-76.00 area. Australia's Trade Balance drops to 2,643M in August versus 5,154M forecast. Market optimism pauses amid concerns over US President's health even as he left Walter Reed after COVID-19 treatment. AUD/JPY drops to the
He likes

He likes

-3.2% drop in August disposable personal income wasn't worst of pandemic, but it's among some of steeper declines throughout history.
#CoronavirusOutbreak#
#investment#