dale



···
2,940

Vistors
14 Dec 2017 Joined
12 Jun 1989 Birth
He likes

Illustration photo of Australian and New Zealand dollar from The Business Times SYDNEY (Reuters) - The Australian and New Zealand dollars won a reprieve from recent selling on Thursday as the U.S. currency came in for fire of its own, helping both dodge what would have been damaging breaks of chart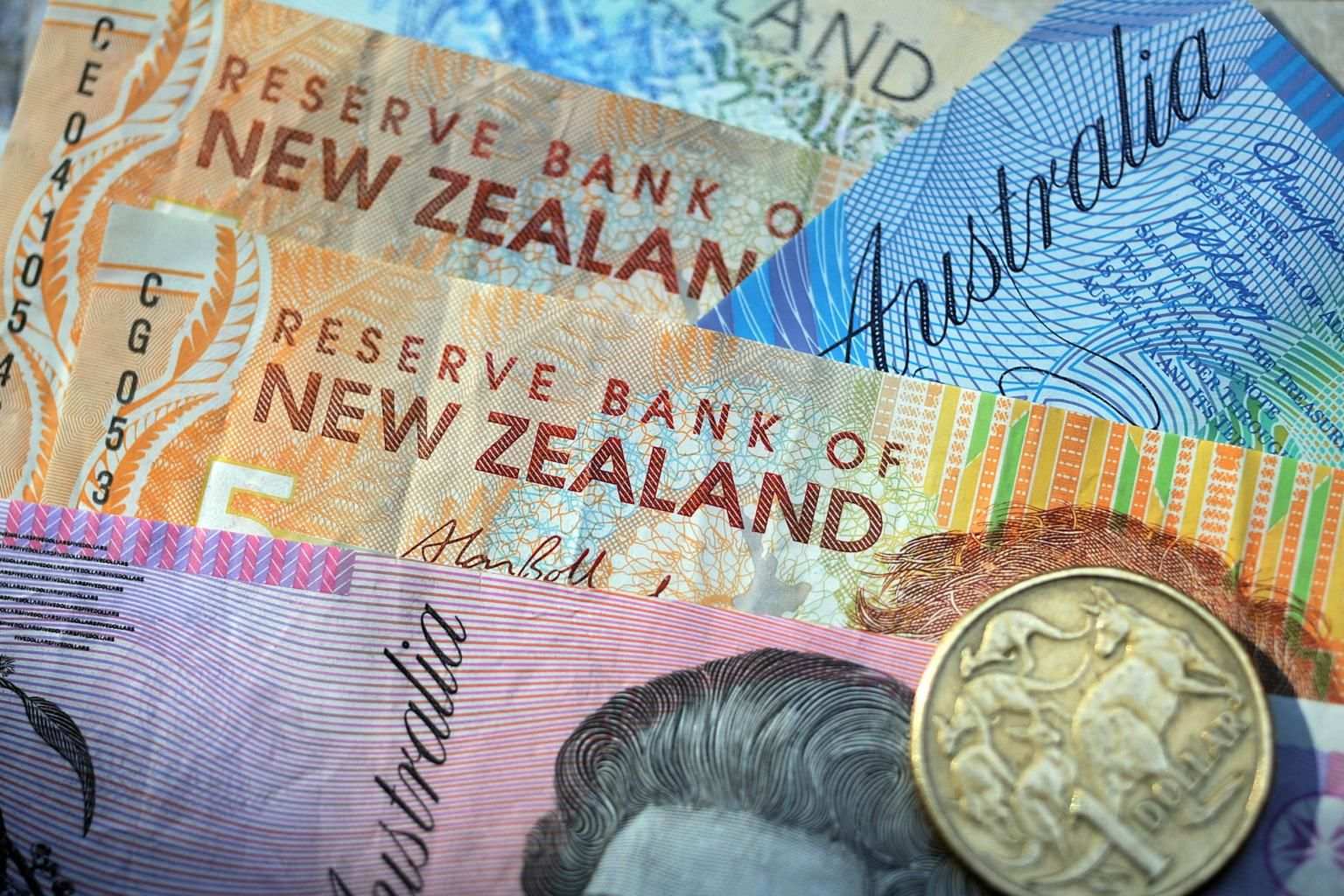 He likes

Menurut survei Reuters terbaru dari 78 ekonom, Bank of England (BOE) kemungkinan akan meningkatkan pelonggaran kuantitatif bulan depan untuk mendukung ekonomi, yang sedang memerangi kebangkitan virus corona dan kekhawatiran terjadinya Hard Brexit.Poin Utama"Sementara jajak pendapat 13-19 O
He likes
He likes
He likes
Consistent growth is one of the most important principles of success. Whether it is money, habits, relationships, or your career, growing a little better every day can be life changing over the long t...
He likes
6. They use trailing stop losses to let a winning trade run for as long as possible. 7. They use stop losses after entries to keep their losing trades small. 8. They do not try to buy the bottom o...
He likes

7月 Profit +38.71% 8月 Profit +44.96% 9月 Profit +35.68% 1/10 Profit +1.07% 2/10 Profit +1.02% 5/10 Profit +0.21% 6/10 Profit +1.31% 7/10 Profit +0.55% 8/10 Profit +0.25% 9/10 Profit +0.95%
He likes

Gold Price Analysis: XAU/USD now up nearly 1%, ETFs amass record inventory Daily Chart: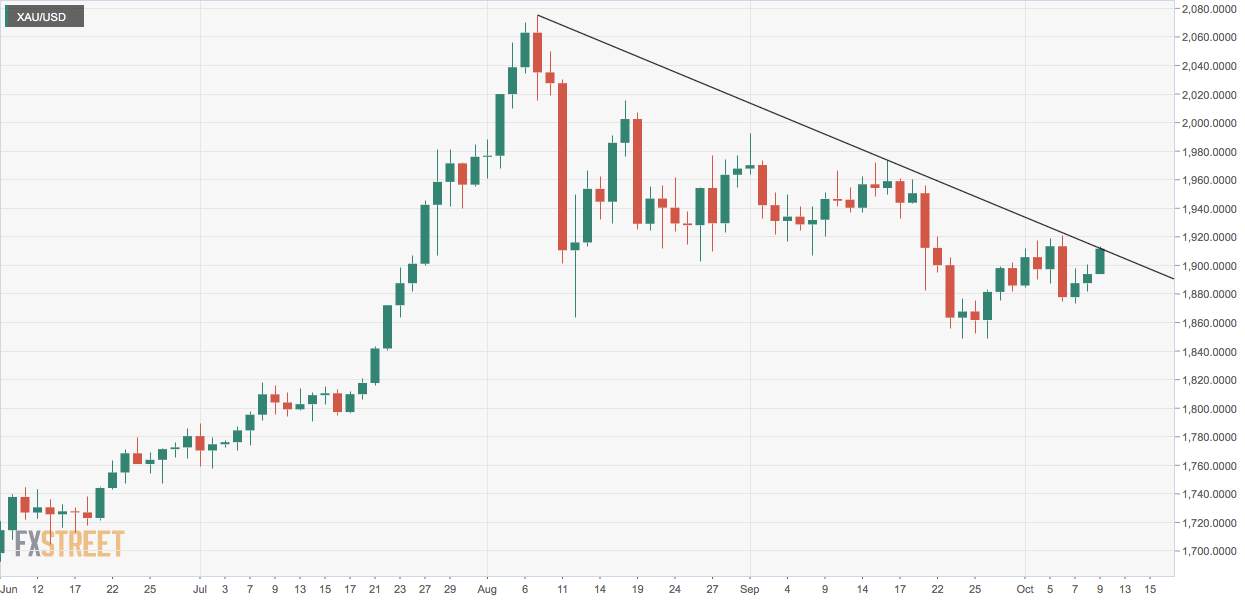 He likes

Global stocks keep rising w/Asia stocks at 1mth high on renewed stimulus hopes. Treasuries steadied after yields pushed higher Wed w/US 10y yields at 0.78%. Dollar lower w/Euro at $1.1774. Gold at $18...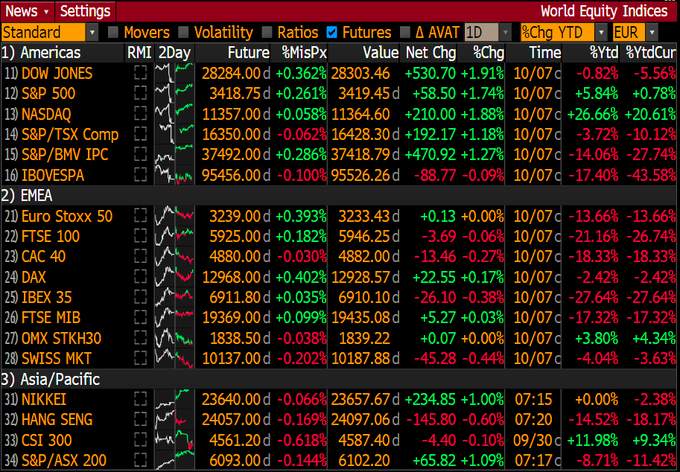 He likes
Bitcoin continues to remain within a consolidation pattern while the broader trend is still bullish.These triangle formations tend to serve as trend continuation patterns and since the broader trend is bullish, probability favors a break higher. It is just a matter of the right catalyst.We entered a
He likes
Follower's Profit
Symbol

EUR/USD

Trading Account

#4 80055427

Broker

AvaTrade

Open/Close price

1.18025/1.17863

Volume

Sell 1.22 Flots

Profit

197.64 USD
He likes

AUD - Australian Dollar The Australian dollar crept higher through trade on Monday, buoyed by improving market sentiment and a broader USD correction. With little of note on the Domestic docket as most of the country enjoy labour day long weekend the AUD continued its correlation with risk demand, d
He likes
Shares of Tesla Inc. TSLA, -7.37% rose 1.9% in premarket trading Monday, after dropping 7.4% in the previous session, as a long-time bearish analyst lifted his price target in the wake of the electric vehicle company's third-quarter deliveries announcement. Analyst Ryan Brin
He likes

Menjelang angka ketenagakerjaan AS bulan September, yang akan dipublikasikan pada 12:30 GMT / 19:30 WIB pada hari Jumat, Goldman Sachs menyampaikan perkiraan optimisnya. Bank memperkirakan Nonfarm Payrolls (NFP) utama naik 1.100 ribu dibandingkan sebelumnya 1.371 ribu sementara Tingkat Pengangguran

Daily Pivots: (S1) 1.1686; (P) 1.1721; (R1) 1.1756; Intraday bias in EUR/USD remains neural with focus on 1.1752 support turned resistance. Decisive break there will argue that corrective pull back has completed. Intraday bias will be turned back to the upside for retesting 1.2011. On the downside,