Is IC Markets Legit?
In today's flourishing landscape of Forex trading, the surge in popularity has correspondingly led to an upswing in demand for Forex brokers. However, the task of selecting the most suitable broker from the vast array of options available is no simple feat. With the abundance of choices, traders are faced with the challenge of discerning the right broker that aligns with their specific needs and preferences. Conducting thorough research, evaluating key factors such as regulation, trading conditions, customer support, and reputation, can assist traders in making an informed decision and finding the ideal broker to navigate the dynamic world of Forex trading.
IC Markets continuously captivates the attention and fuels discussions within the trading community. While some traders laud IC Markets for its stellar execution and versatile account options, others raise concerns regarding potential issues with the broker's practices.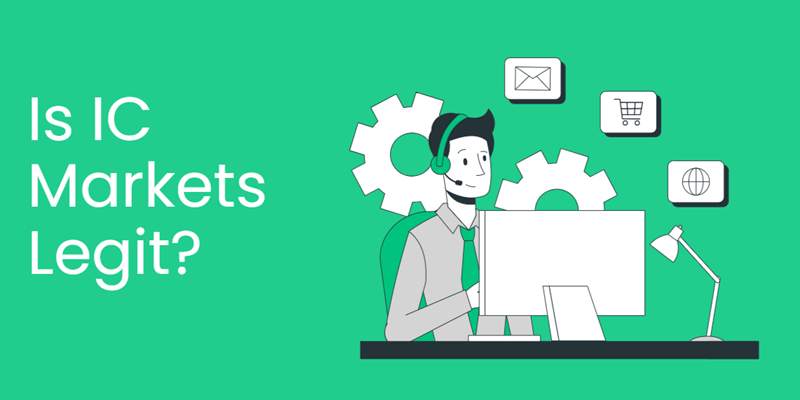 In this article, we'll delve into a closer examination of IC Markets, evaluating its regulatory status and determining whether it is a legitimate entity or a potential scam. By addressing these concerns, investors can gain a clearer perspective on IC Markets and make informed decisions regarding their investment ventures.
IC Markets Background
With its humble beginnings in 2007 in Sydney, IC Markets embarked on a remarkable journey that propelled it to the forefront of the forex industry. The management team at IC Markets brings together a group of seasoned professionals with a wealth of experience spanning over 20 years in derivative products. With a staggering monthly turnover surpassing forty billion, this prominent company has solidified its position as one of the premier forex brokers in Australia.
Delivering a diverse range of trading options, IC Markets opens up a world of opportunities for traders. With a comprehensive selection of over 75 currency pairs, including cryptocurrencies, IC Markets empowers traders to navigate the dynamic forex market with confidence.
But that's not all. IC Markets goes beyond traditional currency trading by offering an extensive range of CFDs in precious metals, commodities, indices, futures, shares, and bonds. This expansive portfolio allows traders to diversify their investments and explore various asset classes, enabling them to seize potential opportunities and optimize their trading strategies.
IC Markets Account
In order to thoroughly assess a broker, a diligent evaluation of the products they provide and the conditions associated with their accounts is necessary. IC Markets presents a range of account options for consideration. These options include the cTrader Raw Spread Account, the Raw Spread Account, and the Standard Account. By carefully examining the features and benefits of each account type, traders can make informed decisions that align with their specific trading needs. Below is specific information about the three types of accounts.
| | | | |
| --- | --- | --- | --- |
| | cTrader Raw Spread Account | Raw Spread Account | Standard Account |
| Trading Platforms | cTrader | MT4, MT5, Webtrader | MT4, MT5, Webtrader |
| Min Deposit | 200.0 USD | 200.0 USD | 200.0 USD |
| Max Leverage | 1 : 500 | 1 : 500 | 1 : 500 |
| Min Trade Volume | 0.01 Lots | 0.01 Lots | 0.01 Lots |
| Stop Out Level | 50% | 50% | 50% |
| Currency Pairs | 61 | 61 | 61 |
IC Markets' cTrader platform sets itself apart with its unrestricted trading capabilities. One of the key factors that contribute to the outstanding performance of the IC Markets cTrader platform is its exceptional server infrastructure. With an average latency of under 1ms to major VPS providers, whether they are collocated in the LD5 IBX data centre or connected through dedicated lines to nearby data centres, traders can enjoy lightning-fast execution speeds. This ultra-low latency is particularly advantageous for those engaged in automated trading, high-frequency trading, and scalping strategies.
Designed to cater to the needs of day traders, scalpers, and expert advisors, the Raw Spread account offered by IC Markets is a game-changer. By aggregating pricing data from up to 25 institutional-grade sources, this account ensures that traders have access to some of the most competitive spreads available in the market.
One of the standout features of the IC Markets Standard Account is its speed of execution. With Equinix NY4 servers in New York, the account is equipped with top-tier infrastructure that guarantees reliable and fast trade execution. The inclusive spread, starting from 1 pip, further enhances the appeal of the Standard Account. This inclusive spread is made possible by a group of up to 25 pricing providers, ensuring that traders have access to a diverse range of liquidity sources.
Commissions and fees
In addition to assessing the trading conditions of IC Markets, it is crucial to take into account the associated commissions and fees. Now, let's delve into a comparative analysis of IC Markets and several other prominent Australian brokers to determine if IC Markets indeed offers superior trading commissions.
Company
Account
Commission
IC Markets
cTrader Raw Spread Account
6 USD
Raw Spread Account
7 USD
Standard Account
0 USD
IG
CFDs Account
0 USD
Spread Betting Account
0 USD

FP Markets

Standard Account
0 USD
Raw Spread Account
7 USD
Avatrade
MAM Account
0 USD
By scrutinizing the fee structures, trading policies, and additional offerings of IC Markets alongside its competitors, we can paint a clearer picture of the advantages and disadvantages of choosing IC Markets as your preferred broker. This in-depth analysis will enable you to make an informed decision based on the specific trading conditions that align with your individual requirements and objectives.
Deposit and withdrawal
The deposit and withdrawal services offered by IC Markets have garnered a multitude of contrasting viewpoints among traders. The opinions expressed vary greatly, reflecting a range of experiences and perspectives. Some traders have expressed satisfaction and confidence in the efficiency and reliability of IC Markets' deposit and withdrawal processes. They have found the services to be prompt, seamless, and hassle-free, allowing for smooth transactions and easy access to funds.
On the other hand, there are traders who have voiced concerns and reservations regarding IC Markets' deposit and withdrawal services. They have encountered difficulties such as delays in processing times, limitations on withdrawal amounts, or the imposition of certain restrictions. These traders have experienced frustrations when attempting to access their funds or faced challenges when initiating deposits.
It is important to note that opinions on the matter are subjective and can be influenced by individual circumstances. Some traders may have encountered specific issues that have shaped their perception of IC Markets' services, while others may have had entirely positive experiences.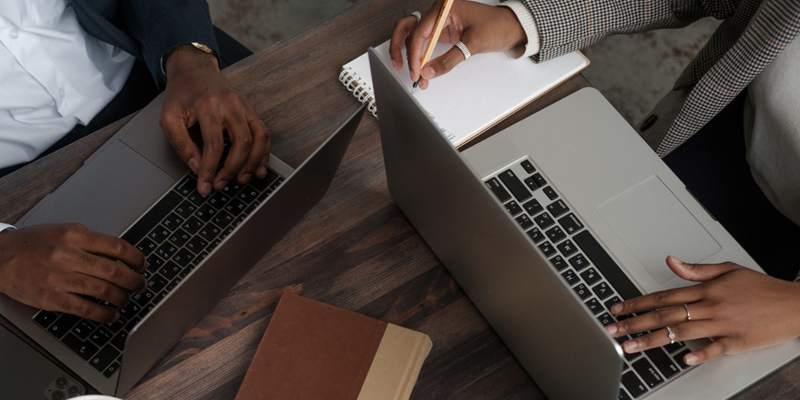 To make an informed judgment about IC Markets' deposit and withdrawal services, it is advisable for traders to read customer reviews and testimonials. Pay close attention to any recurring complaints or patterns regarding delays, restrictions, or difficulties faced when accessing funds. These reviews and testimonials can provide a firsthand account of the broker's track record.
Traders can also consult with financial experts or experienced traders can provide valuable insights. These professionals have expertise in dealing with brokers and can offer objective assessments based on their knowledge and experiences. Their guidance can help you identify any potential red flags or warning signs regarding deposit and withdrawal issues.
Is IC Markets safe?
IC Markets has obtained regulatory authorization from multiple regulatory bodies on a global scale, including the Australian Securities and Investments Commission (ASIC), the Cyprus Securities and Exchange Commission (CySEC), the Securities Commission of The Bahamas (SCB) and the Financial Services Authority (FSA). By maintaining regulation in these diverse jurisdictions, IC Markets demonstrates its commitment to providing a secure and trusted trading environment for its clients.
Although IC Markets appears to be a legitimate broker, it is crucial to assess various factors before deciding whether to choose this company for trading. While legitimacy is an important consideration, there are additional elements that warrant careful evaluation when making an informed decision about engaging with IC Markets as a trading platform.
Disclaimer: The content above represents only the views of the author or guest. It does not represent any views or positions of FOLLOWME and does not mean that FOLLOWME agrees with its statement or description, nor does it constitute any investment advice. For all actions taken by visitors based on information provided by the FOLLOWME community, the community does not assume any form of liability unless otherwise expressly promised in writing.
FOLLOWME Trading Community Website: https://www.followme.com
If you like, reward to support.