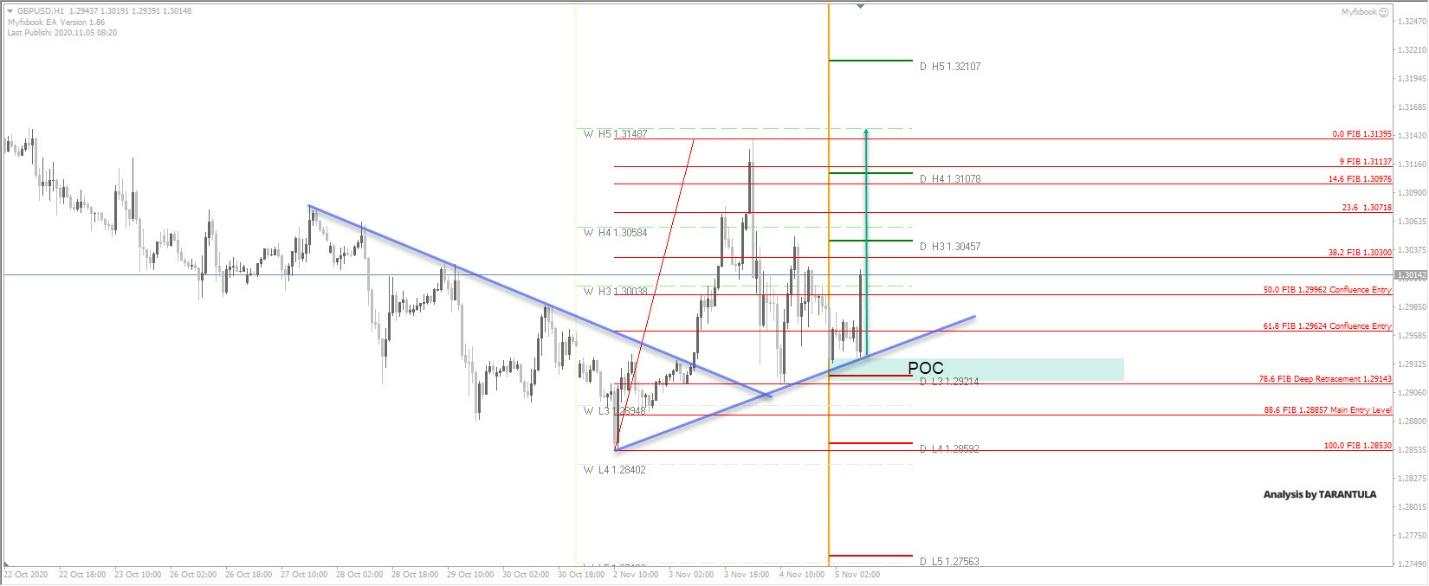 The GBP/USD is bullish and we can see big swings happening. This is expected as the GBP is very volatile during the crisis period.
As explained earlier, we have a triple crisis: U.S. election, BREXIT and COVID-19. Judging from the latest movements, I expect the GBP to go further up.
Earlier today, the Bank of England just announced its plan to increase its already huge bond-buying stimulus by a bigger-than-expected £150 billion ($195 billion) as it prepared for economic damage from new coronavirus lockdowns and the looming risk of Brexit, as reported by @FLASHNEWS earlier.
What's Next?
FXEMPIRE forex technical analyst, Nenad Kerkez said:
1.2900-20 is the POC zone. Any retracement might be used for a fresh buying. If the price closes above 1.3045 we will possibly see a continuation up. Targets are 1.3109 and 1.3148. For me, today is buying the dip.