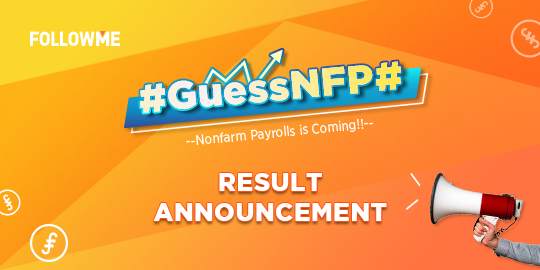 July's NFP data topped market consensus as the US unemployment rate ticks lower to 10.2%; gold price action edged lower as the US Dollar jumped. Markets are currently weathering what seems to be a volatile trading session.
Time to announce the winners of #GuessNFP# activity, let's congratulate the best guesser @Kimlove with the guess of 1800K. The runners-up are @HowlsCa 1690K, and @froz3nnoob 1600K.
Click here to check the original article for the event.
The winners mentioned above shall receive the FCOIN reward within 5 workdays.
@Kimlove 30 FCOIN; @HowlsCa @froz3nnoob 15 FCOIN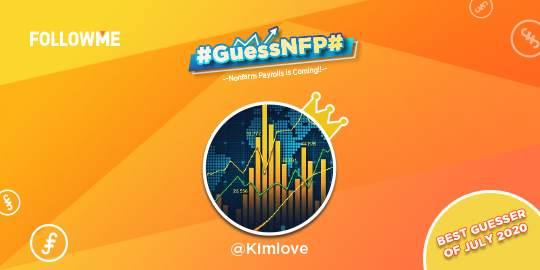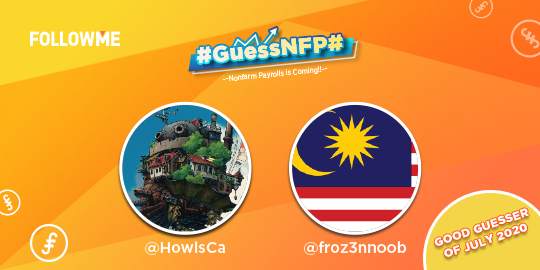 July 2020 nonfarm payrolls shows that the US economy continues to add jobs after the catastrophic collapse in NFPs earlier this year owing to the coronavirus lockdown. The headline net-change in nonfarm payrolls was reported at 1.76-million jobs added, which compares to the median economist estimate looking for 1.6-million jobs. The US unemployment rate declined further to 10.2% from the prior 11.1% reading, but the pace of job gains seems to have slowed notably.