Faithe



···
3,003

Vistors
03 Jan 2018 Joined
09 Oct 1988 Birth
He likes

Harga perak turun dari puncak mingguan yang menghentikan tren naik tiga hari.100/200-HMA akan menahan penjual mengikuti pola grafik bearish.Pembeli perlu kembali ke tertinggi bulanan untuk entri baru.Harga perak turun ke $24,80, melemah sebesar 0,97% pada hari ini, selama Kamis pagi. Dengan demikian
He likes

Overall, GBP/USD is trending upwards. GBP/USD's next support zone is at 1.27300 and the next resistance zone is at 1.30400. If the released CPI data is better than or as forecasted, look for buying opportunities of GBP/USD What do you think, traders?
He likes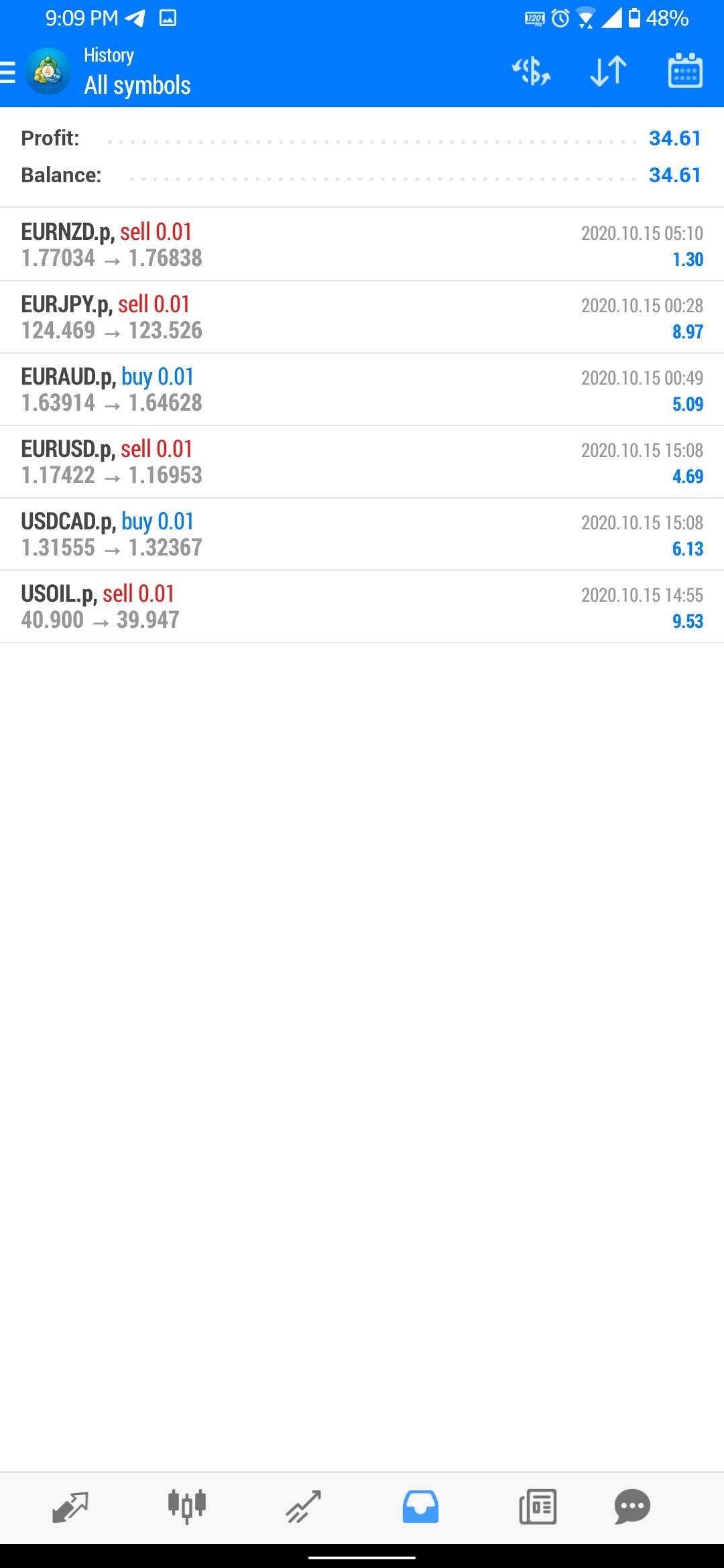 He likes
He likes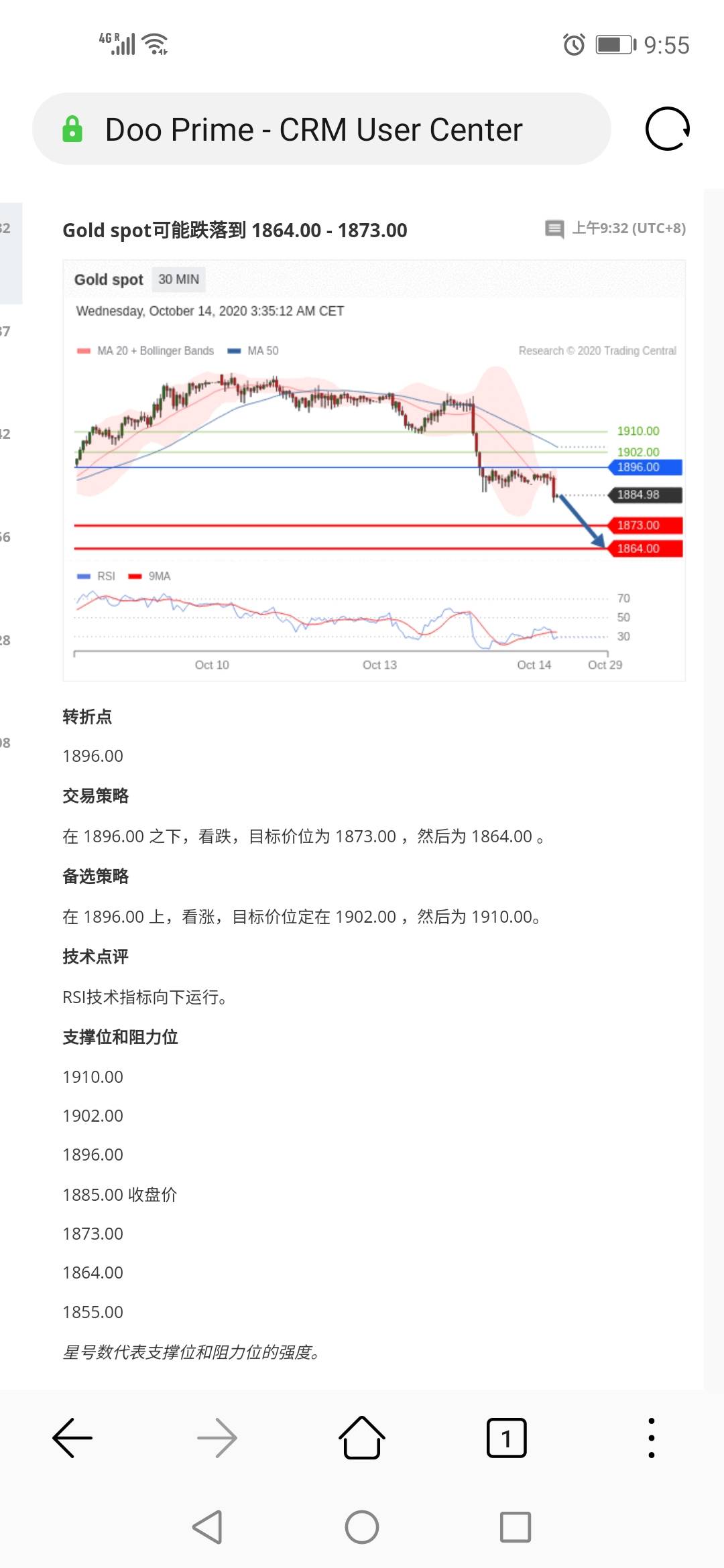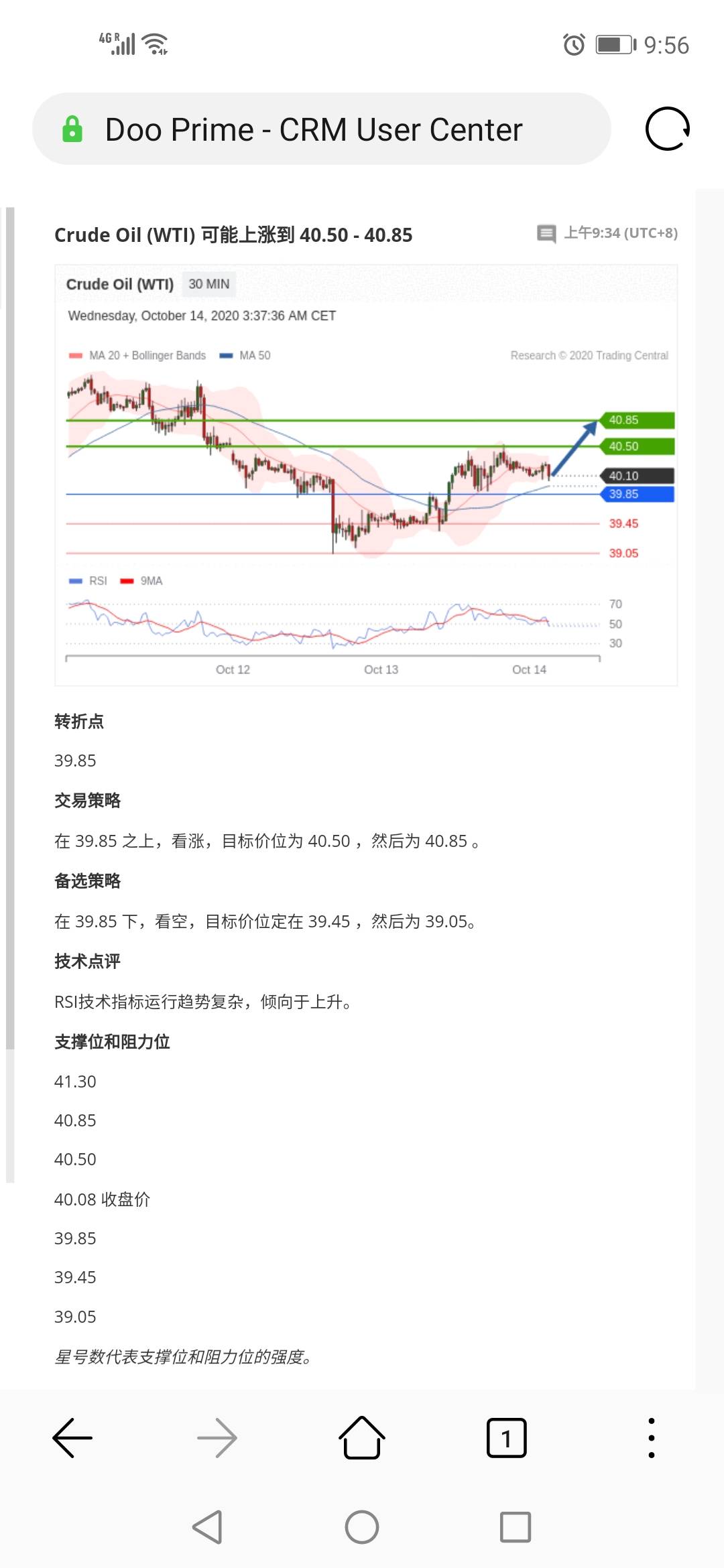 He likes

The Singapore stock market on Friday snapped the four-day winning streak in which it had climbed almost 50 points or 2 percent. The Straits Times Index now sits just above the 2,530-point plateau although it figures to bounce higher again on Monday. The global forecast for the Asian markets is cauti
He likes

The market is rallying today based on what Trump tweeted last night, that he was open to a stimulus package if his criterias were met. Which is unlikely. This is causing volatility but nothing is gett...
He likes

7月 Profit +38.71% 8月 Profit +44.96% 9月 Profit +35.68% 1/10 Profit +1.07% 2/10 Profit +1.02% 5/10 Profit +0.21% 6/10 Profit +1.31% 7/10 Profit +0.55% 8/10 Profit +0.25% 9/10 Profit +0.95%
He likes

The 10-year Greek government bond yield fell to a record low of 0.933% on Wednesday, surpassing the previous lifetime low of 0.99% reached on Aug. 7.  The yield slipped on expectations that the European Central Bank (ECB) will announce additional monetary easing measures, preserved buying activity f
He likes

US Vice Presidential Debate: Pence said Biden plagiarized the Trump administration's Covid-19 response MARKET Implication: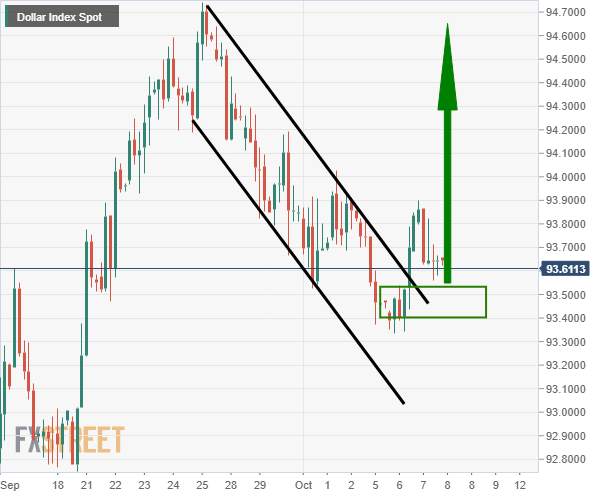 He likes
Silver Rebounds As The U.S. Dollar Loses Ground Against A Broad Basket Of CurrenciesSilver is rebounding after yesterday's sell-off as the U.S. dollar is losing ground against a broad basket of currencies.The U.S. Dollar Index failed to settle above the resistance at the 50 EMA at 93.85 and is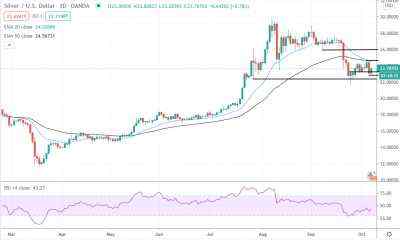 He likes

Find out why gold may lose its lustre, and what to look out for that is not the US Presidential election.  The week has started on a positive note, with stock markets across Asia, Europe and the US all rising on Monday. The S&P 500 rose 1.8%, and it has now clawed back 50% of its September losse
He likes

AUD/JPY melanjutkan penurunan dari tertinggi dalam dua minggu untuk mengunjungi kembali sub area 76,00.Neraca Perdagangan Australia turun menjadi 2.643 juta pada bulan Agustus versus perkiraan 5.154 juta.Optimisme pasar berhenti di tengah kekhawatiran atas kesehatan Presiden AS bahkan ketika dia men
He likes