Maugham



···
2,941

Vistors
27 May 2018 Joined
04 Jan 1986 Birth
He likes
For today, I am looking for a buy opportunity. The RSI in H1 and H4 indicates that the pair has already been oversold. The base supports are best buying opportunities. Trade at your own risk! All the...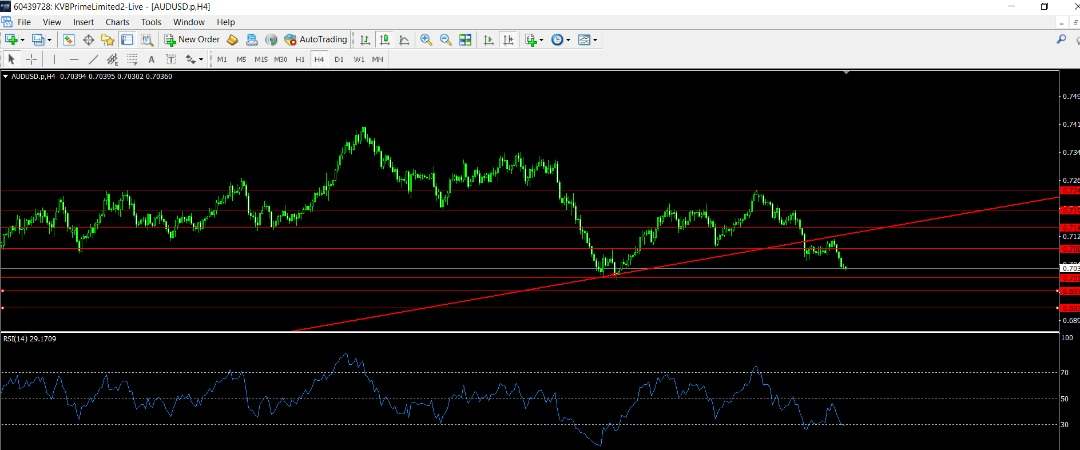 He likes

The process that every trader been through😄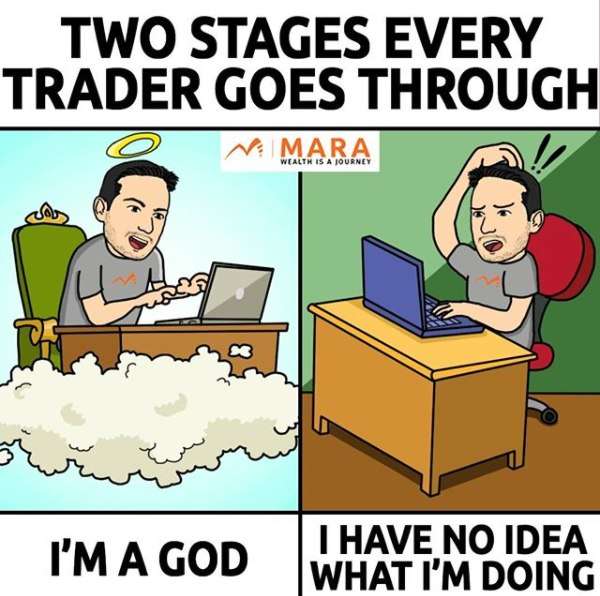 He likes

USD/JPY keeps Friday's losses directed towards a three-week-old support line near 105.50. S&P 500 Futures drops 0.15% as optimism concerning the US stimulus fade, challenges like Brexit, COVID-19 regain market attention. Japan's Machinery Orders recovered in August, PPI slowed down in September.
He likes

He likes

1.The goal of a trend trader is to capture the trend in a market for profits. 2. Trend traders use signals to enter and exit their trades in place of opinions, predictions, and feelings. 3. Backte...
He likes
UK Releases Alarming Economic ReportsGBP/USD is trying to settle above 1.2950 as the U.S. dollar is losing ground against a broad basket of currencies.The U.S. Dollar Index is currently attempting to settle below 93.50. If this attempt is successful, the U.S. Dollar Index will head towards rece

He likes

USD/CAD tetap tertekan di bawah 1,3200.MACD bearish pada grafik mingguan, terobosan berkelanjutan dari garis support bulanan mendukung penurunan jangka pendek.SMA 200-minggu, Fibonacci Retracement 61,8% menawarkan support utama.USD/CAD kembali ke rendah 15 hari sementara turun ke 1,3193 pada aw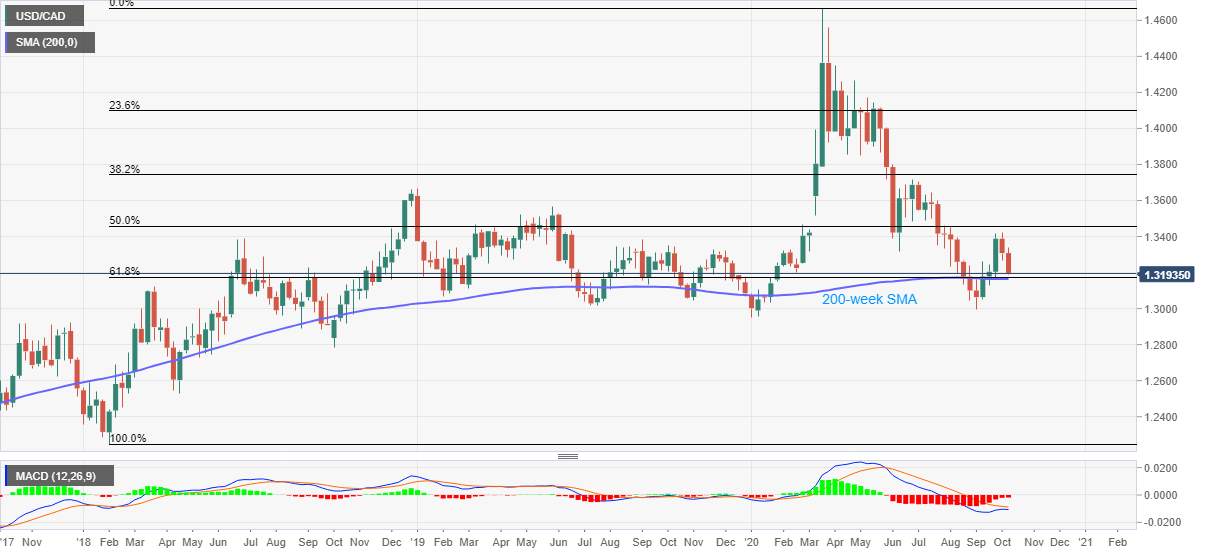 He likes

NEW YORK -- Is China a competitor, adversary or enemy? That was one of the questions posed at the U.S. vice presidential debate held Wednesday evening, where Vice President Mike Pence and Democratic nominee Sen. Kamala Harris engaged in a heated discussion that included foreign policy. "You lost tha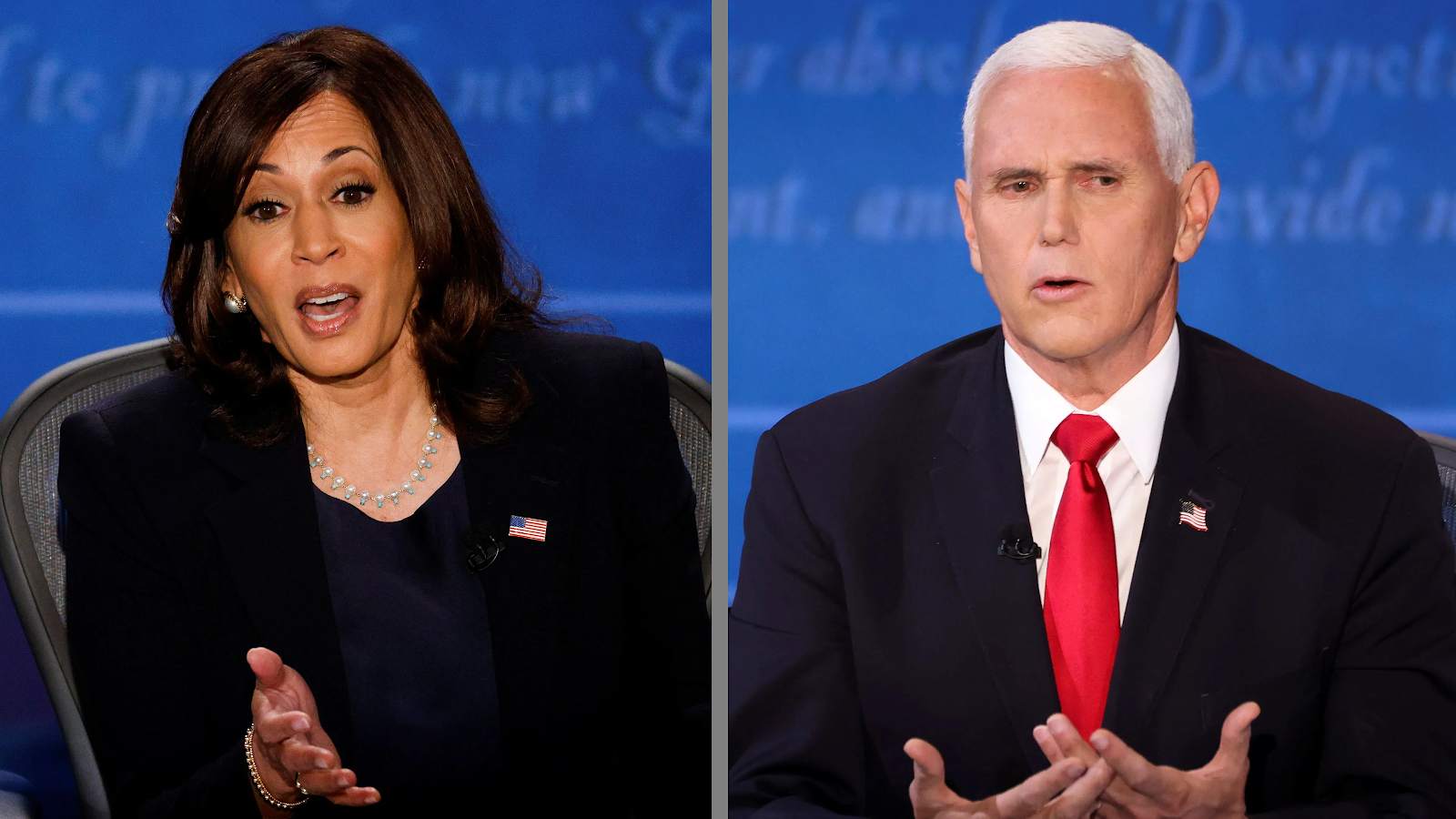 He likes

LONDON (Reuters) - The dollar and safe-haven Japanese yen nursed losses on Thursday, after revived hopes for U.S. fiscal stimulus improved investor sentiment, while the prospect of negative interest rates knocked the New Zealand dollar lower. FILE PHOTO: U.S. Dollar and Japan Yen notes are seen in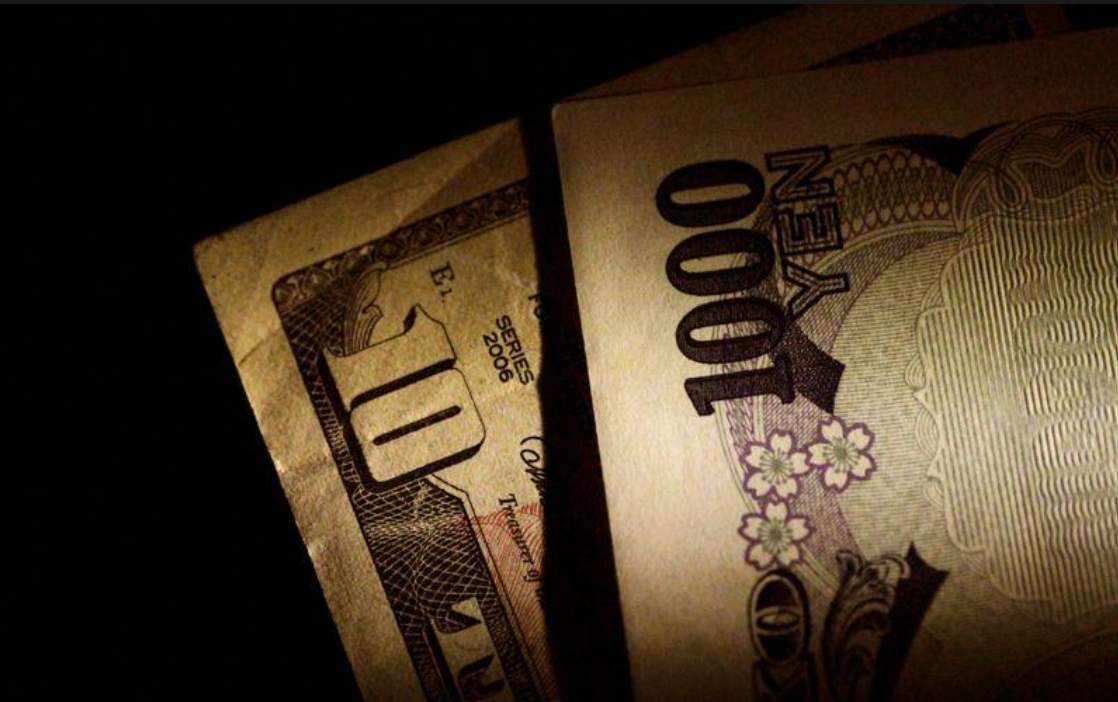 He likes

It's not just a matter of technical analysis, everyone can throw at you bunch of technical analysis but when you see their results they are shit. It's a matter of understanding why the market is mov...
He likes

Given persistent weakness in certain sectors, a growing number of companies are at risk of rebalancing out of S&P 500 due to shrinking market caps ... 6.3% & 6.2% of Real Estate & Energy members, resp...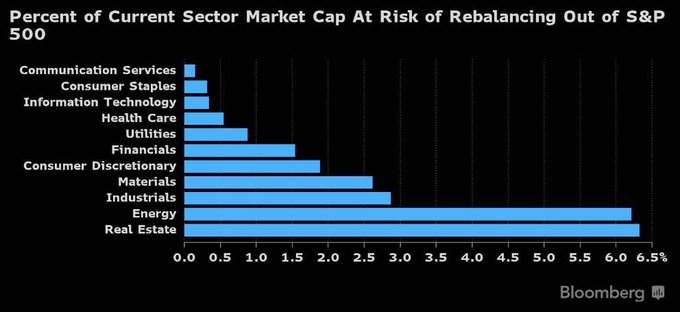 He likes

Find out why gold may lose its lustre, and what to look out for that is not the US Presidential election.  The week has started on a positive note, with stock markets across Asia, Europe and the US all rising on Monday. The S&P 500 rose 1.8%, and it has now clawed back 50% of its September losse
He likes

NZD/USD stays pressured near two-week high flashed late last week. US President Donald Trump's health recovery, hopes of stimulus favor risk-on mood. New Zealand government's update on COVID-19 alerts becomes immediate catalyst. China's off highlights risk news, US ISM Services PMI will be the key d
He likes

Final read for September IHSMarkitPMI Manufacturing down to 53.2 vs. 53.5 prior; still expanding & up slightly from 53.1 in August … sharper increases in output & new orders have contributed to index...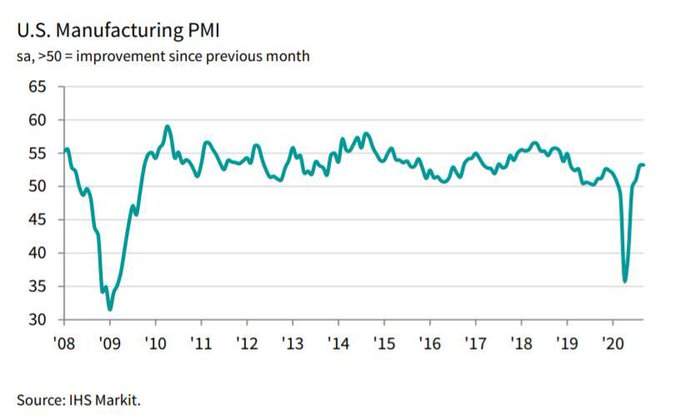 He likes
The stock market rally continued on Wall Street Thursday, particularly on the Nasdaq, as investors kept their hopes up for another coronavirus stimulus package. Top gainers in the Dow Jones Industrial Average included Walmart (WMT) and Visa (V). Uniform maker Cintas (CT