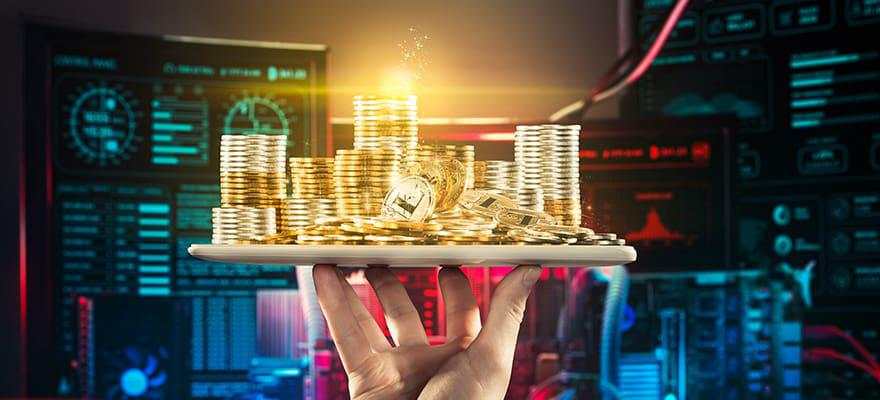 The crypto market cap remained steady in the last few days as BTC held the price level of $56,000. On the other hand, Ethereum stayed above $4,500. According to the latest data released by Grayscale, one of the world's largest crypto asset management firms, the total value of the company's digital AUM reached $52.8 billion yesterday.
Grayscale has more than $36 billion worth of BTC assets under management. Ethereum is the second-largest holding of the digital asset management firm. In the last few months, Grayscale has expanded its ETH assets significantly amid a surge in demand for the crypto asset.
In addition to BTC and ETH, Grayscale also has Ethereum Classic Trust, Litecoin Trust, and Bitcoin Cash Trust. Grayscale expanded its crypto offerings substantially since the start of 2021. Recently, the company introduced Solana (SOL) trust.
"For the last eight years, Grayscale has been at the forefront of offering investors efficient exposure to the ever-evolving digital currency ecosystem," said Grayscale CEO Michael Sonnenshein. "We have had a front-row seat to the mainstream acceptance and adoption of crypto, and increasingly find that investors are diversifying their exposure beyond digital assets like Bitcoin and Ethereum. Our family of Grayscale products will continue to expand alongside this exciting asset class, as we remain committed to offering investors opportunities to access the digital economy."
Crypto Market in 2021
The overall market cap of digital assets climbed by more than 250% in 2021. Cryptocurrency assets like Ethereum, Binance Coin, Solana, Dogecoin, and Shiba Inu saw sharp gains during the first half of 2021. Despite the reason that Bitcoin fell behind other digital assets in terms of price gains this year, institutional investors preferred BTC over altcoins.
In 2021, Grayscale saw steady growth in the value of its BTC holdings. The digital asset management firm holds more than 600,000 BTC. The company also has almost 3 million ETH under management along with over 12 million Ethereum Classic.