FOLLOWInterview | @dileepav80 - I Knew I Can Make Money One Day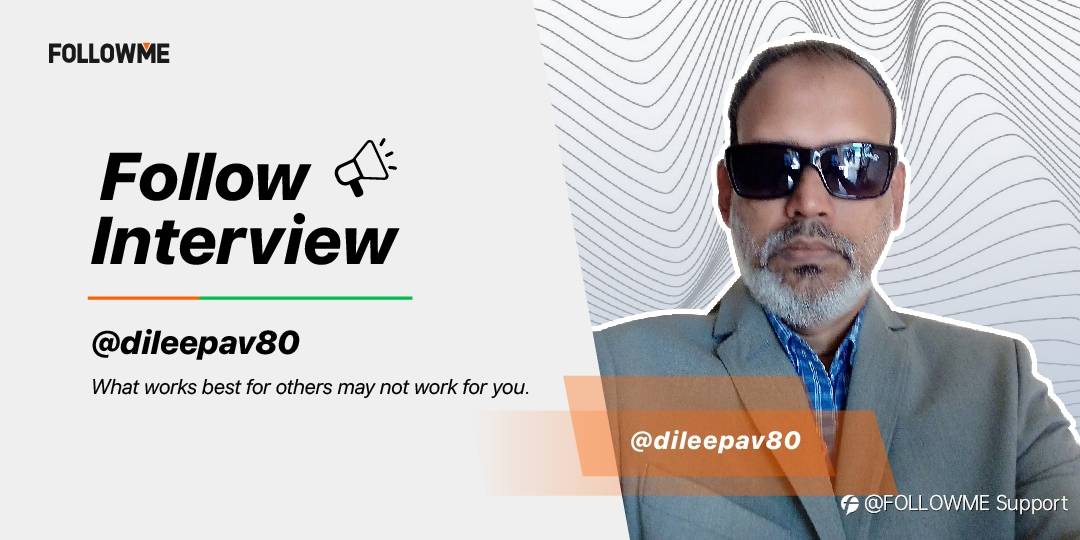 Quick Access to the Previous Interview
Have you ever doubted whether you can make money from trading @dileepav80 is the one who knows he can. This is based on his constant experimentation and understanding of his own personality. The beautiful rising growth curve also confirms his idea.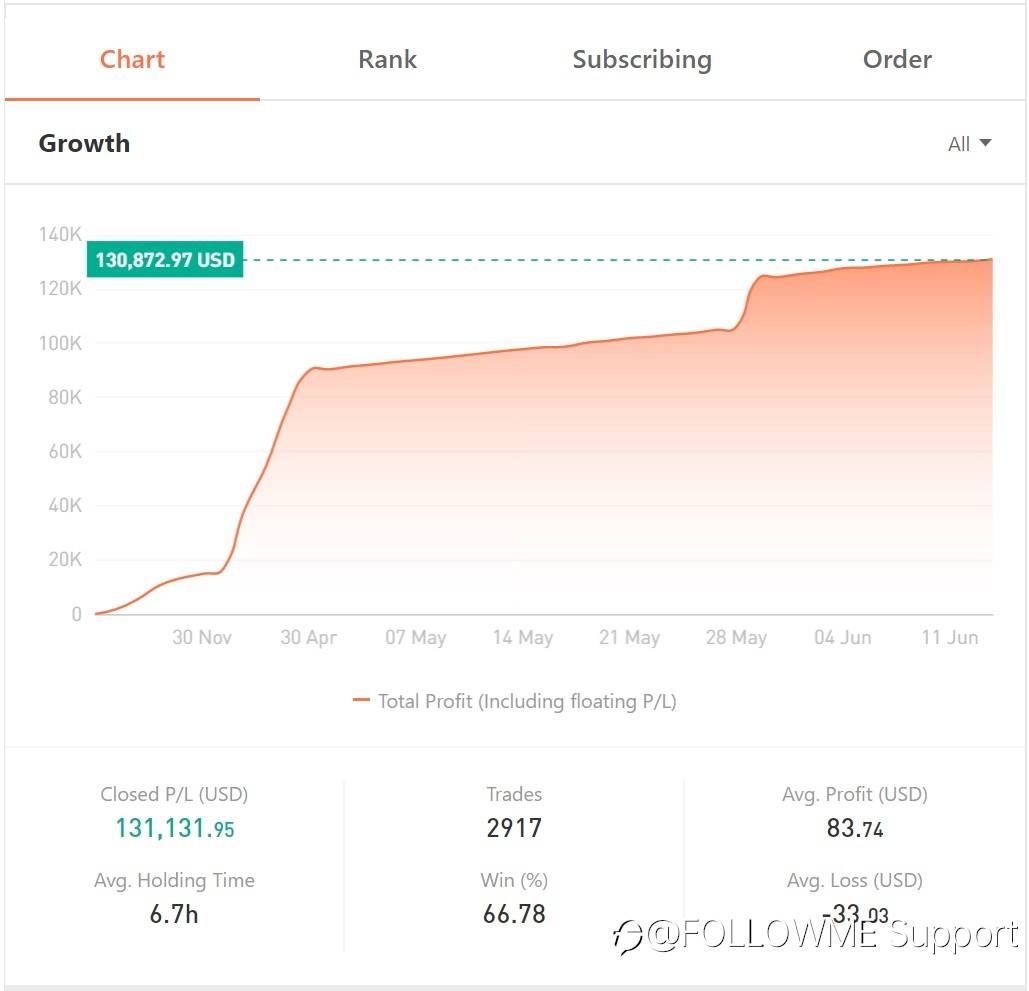 Let's reveal the secrets of his trading:
Can you tell us about yourself and your experience in forex trading?
My name is Dileep AV and I am from India. My Forex Trading experience was not so good until Lockdown (due to COVID-19) happened in 2020. I was making losses continuously. The market used to go in the opposite direction every time I entered any trade. During Lockdown I came across one EA in Google Search. This EA works on the opposite principle of what we normally think. I will explain later in this interview.
Do you remember when your first loss in trading forex was? Was it one of your memorable experiences?
I started Forex trading somewhere in 2015. I tried all the tricks and tips but without success. There was minor profit here and there but majorly I made losses. So I don't recall one specific trade. Always, every failure teaches you something and that is how you become successful in the future.
What made you continue to trade in forex?
This is a very good question. I knew I could make money one day but not sure when. So I kept on doing it for months and years. I did some research with Google search about Expert Advisors.
I know I am emotional and will not be successful in manual trading. So I opted for Automatic Trading and now making money successfully every month.
What was the biggest lesson from that experience and how do you continue to improve?
Since the past is over now, I am planning to take it one step further and offer services to clients. I would like others not to repeat the same mistakes that I did. Anybody can subscribe to my Signal services and start making money in Forex trading without knowing it.
What are the strategies you hold in principle when it comes to forex trading?
My EA works on a simple principle with a calculated risk and reward ratio. It does buy when the market goes down and sell when the market goes up. Because I am strong in what goes up, comes down, and vice-versa. I have implemented this thought in this EA and it works wonders. When the market goes up and up, EA will keep selling at predefined points and amounts.
It will also decide to Take Profit and there is no SL because it opens positions in the opposite direction as well at the same time. So, when the market comes down it will close sell positions and vice-versa.
What advice do you have for the new traders or traders want-to-be?
My advice to all new Forex Traders is to trade with less equity and understand how Forex Market works. What works best for you may not work for others. So, keep trying and you will one day find one good strategy for yourself.
Is forex trading as volatile or dangerous as described by the public? Is there a gap between the real scene and the perception?
No, it is as risky as stock trading. You will always get the opportunity to reduce losses or book profit. You should have a target in mind in every trade and book profit when you achieve it. Similarly, book losses when a trade goes wrong with Stop Loss.
Are you a Signal provider on FOLLOWME? Do you intend to help others to trade in forex?
Yes, they can always visit my profile on FOLLOWME and subscribe to my Signals and start making money without trading Forex.
Want to be featured on our next FOLLOWInterview? Reach out to us by sending an instant message to the official account, FOLLOWME Support.
Edited 23 Jun 2021, 10:51
Disclaimer: The content above represents only the views of the author or guest. It does not represent any views or positions of FOLLOWME and does not mean that FOLLOWME agrees with its statement or description, nor does it constitute any investment advice. For all actions taken by visitors based on information provided by the FOLLOWME community, the community does not assume any form of liability unless otherwise expressly promised in writing.
If you like, reward to support.