FOLLOWInterview| @MFI GROUP NgocDo - Manage Your Capitals Before Aiming for High Profit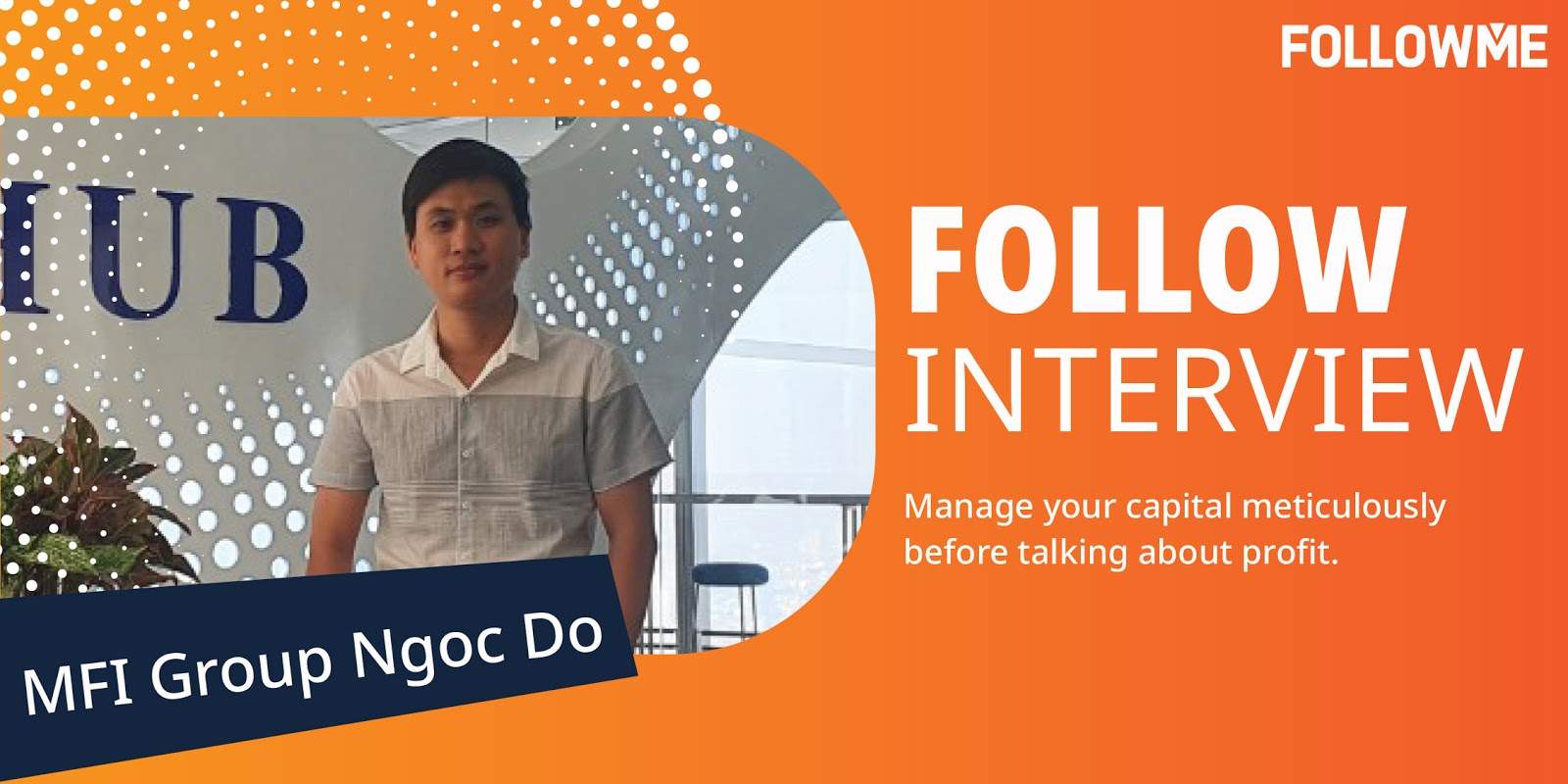 Vietnam is FOLLOWME's second-biggest regional distribution, in terms of users. According to the FOLLOWME Community Trading Report - Third Quarter 2020, shows that users from the country are higher than those from other neighbouring countries like Indonesia, Malaysian and even the U.S.
This week we feature @MFI GROUP NgocDo as part of our FOLLOWInterview series. He joined FOLLOWME on July 13, 2020, with close to three years of forex trading experience and is currently a fund manager for private clients. With such crucial accountability, this trader is a believer in managing one's resources is just as important as aiming for profit or return rate.
Below is our interview with @MFI GROUP NgocDo and here's his fair share of trading experience to ignite some inspiration for all of us out here.
Can you tell us about yourself and your experience in forex trading?
I am a forex trader. I took two years to learn all about forex and now coming close to my third year in the forex trading industry. I am currently an account manager of MFI Group, mainly responsible for helping both our clients and investors in managing their capitals and maximising the profit level from forex trading.
Do you remember when was your first loss in trading forex? Was it one of your memorable experiences?
It was three years ago, in the first week of May 2017. I lost $1000 overnight during the announcement of the U.S. Non-Farm (Payroll) of the previous month during that time. Back then, I thought it was nearly impossible not to make a profit as I was confident with my calculation and speculation. But eventually, I was caught off guard by reality and lost my clear mind to make rational decisions, which lead to bad decisions as expected. I still remember that point of time vividly.
What made you continue to trade in forex?
"Never give up". I always tell myself this, especially during the time when I'm tired or upset with the losses made from time to time.
What was the biggest lesson from that experience and how do you continue to improve?
There's so much more to learn and I must optimise my time to keep up with them because the market is complex and ever-changing. It is very important to have rigid and organised capital management or strategy to ensure your net worth is always adding value instead of the other way around. I always ensure myself to practice and improve whenever I can in trading. I intend to continue practising this over years to come.
What are the strategies you hold principle to when it comes to forex trading?
My core strategy is managing my capital meticulously before thinking about the profits, just focus on this main thing and the profits will come to you.
Second, the market is always right so I always prepare myself with the possibilities from time to time.
What advice do you have for the new traders or want-to-be?
Most traders first came into trading because they were attracted by the orders (which usually led to the loss-making). This is why I personally think that persistence is the key to achieve success in trading. You should think about setting up a strategy that works for you and try to improve the strategy before pursuing profit on a large scale. No one can be an expert in trading if they are not persistent. Discipline and know-when-to-stop will lead you closer to success in trading.
Is forex trading as volatile or dangerous as described by the public? Is there a gap between the real scene and the perception?
Forex trading is actually not as complicated as many may perceive. If you experience failure but are able to have a flexible mindset, you may find that a positive outcome might be nearer than you think. Nonetheless, as I have repeated earlier, the most important thing is capital management and finding a strategy that works for you. There is a huge step to take from being theoretical to practical; success can only be achieved if you are ready to recognize yourself and your failures.
Are you a Signal provider on FOLLOWME? Do you intend to help others to trade in forex?
I have been a forex trading Signal Provider on FOLLOWME under the nickname of #MFI Group Ngoc Do. If anyone has any questions or issues in forex trading, my partners and I will try our best to answer them.
@MFI GROUP NgocDo overall FOLLOWRANK score: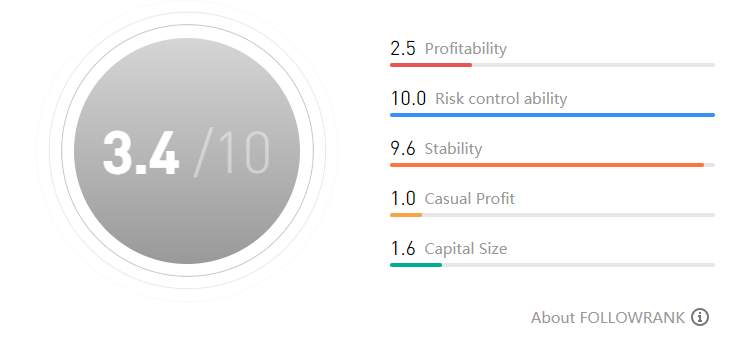 Want to be featured on our next FOLLOWInterview? Reach out to us by sending an instant message to the official account, FOLLOWME Support!
Disclaimer: The content above represents only the views of the author or guest. It does not represent any views or positions of FOLLOWME and does not mean that FOLLOWME agrees with its statement or description, nor does it constitute any investment advice. For all actions taken by visitors based on information provided by the FOLLOWME community, the community does not assume any form of liability unless otherwise expressly promised in writing.
If you like, reward to support.