REVIEW - SpreadEX Forex Broker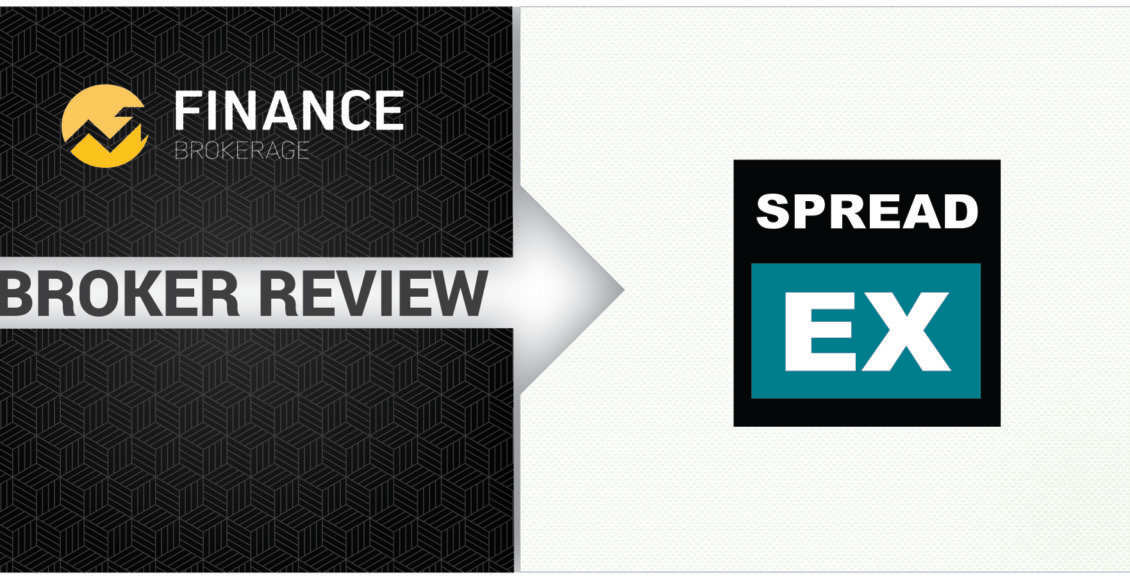 Photo: financebrokerage
Overview
Broker Name: SpreadEX
Broker Type: Forex
Country: UK
Operating since year: 1999
Regulation: FCA
Address: Freepost RRRS-GTBG-HGZB, SpreadEX Ltd., Churchill House 26-30, Upper Marlborough Road, St Albans, Hertfordshire, AL1 3UU
Broker status: Active
Customer Service
Phone: +44 1727 895 000
Email: info@spreadex.com
Languages: English
Availability: Mon - Sun 8 AM - 5:30 PM
Trading
The Trading platforms: Proprietary
Mobile trading: Yes
Web-based trading: Yes
Other trading instruments: Commodities, Indices, Stocks
Account
Minimum deposit ($): $0.01
Maximal leverage: 1:200
Spread: Fixed
Scalping allowed: Yes
SpreadEX is an established brokerage with a total of over two decades of experience. The firm opened its doors in 1999, venturing into the finance world for the first time in 2011. That's the time they released their first proprietary iPhone trading app, with rapid advancements afterward. SpreadEX is UK-based, with a base of operations in Churchill House 26-30, Upper Marlborough Road, St Albans, Hertfordshire, AL1 3UU.
Unlike other companies that stop innovating after a while, SpreadEX has made a successful effort of keeping up with the times. The online brokerage world has always been competitive, as the ease of changing brokers leads traders to simply flock to the best choice. That means that you need to innovate and attract users continuously if you want your firm to survive. It also lends credibility to brokers that have managed to maintain a large userbase for a while.
SpreadEX is one of those brokerages, that has maintained a steady growing trader count for nearly a decade. The broker has kept modernizing its services to match new demands, resulting in a competitive offer. The company also used its multi-decade experience to give the website a retro feel. The blend of the best from old and new makes SpreadEX a truly unique brokerage experience.
For example, the firm's web design is up to modern standards, with minimal clutter and redundancy. Moreover, the broker still treats each customer uniquely and is ready to compromise to find solutions. However, the best part is that it backs all that up with a favorable trading experience, which is a sizable part of the reason why so many traders have stuck around. Before we continue with our analysis, we'd like to present some of the best features SpreadEX has to offer:
LOW INITIAL PRICE
The broker requires almost no investment for you to open a live account. In a world where most brokerages as for a few hundred dollars to start you off, that's quite the advantage. That's especially meaningful for newer traders, as it can be quite frightening to invest multiple hundreds into a profession that you might not enjoy or be good at. However, even for experienced traders, it is much simpler to try out the service, leading to increased transparency.
HUGE ASSET VARIETY
Although asset variety has become something most brokers are getting better at, very few can compete with SpreadEX. Namely, the brokerage offers over fifteen thousand different trading instruments, dwarfing most competitors. That asset number leads to numerous other upsides, the first being the ability to trade exclusively on assets you deem top-notch. However, it also ensures that you'll find your preferred instrument and be able to diversify your trading portfolio.
STEP-BY-STEP EDUCATION
Under its getting started tab, SpreadEX offers a comprehensive guide that is enough to get you started by itself. The company tailored it to its own service specifically, meaning you can simply work through the steps. However, that doesn't mean that what you learn is only useful on SpreadEX. The course does a fantastic job of introducing all the necessary concepts for a powerful trading skill foundation.
Funds Trading and Security
The safety of your funds is always a huge concern when using online services. Even the most straightforward online services can make mistakes, causing further issues, since solving problems online is much harder than in person. Now, when you order food online, and the wrong thing arrives, that's not a huge deal, but with brokerages, tens of thousands of dollars might be in question. As such, finding a place where there's no risk of someone draining your funds unfairly is vital.
SpreadEX is one of the rare fair brokers, and it has the certification to back it up. It's licensed by the UK's FCA, which is notorious as one of the world's strictest broker regulators. Even recently, it's blacklisted and fined numerous brokerages for misbehavior. As such, it's quite a reliable trustworthiness indicator, showing that SpreadEX is serious about its service.
However, sometimes regulation doesn't suffice, as brokerages might find and exploit loopholes. That's why it's crucial to check a broker's reputation as well as it's more technical qualities. And that's where SpreadEX shines, as customers seem quite content with their interactions with the firm. There have even been occasions when the company has fully refunded certain customers, even for mistakes on their end.
Overall, the company holds up well both in technical and practical safety features. It's quite unusual that a company is willing to work with customers and find a solution even when it's not directly at fault. That shows an admirable level of devotion and makes the broker stand out from the crowd.
Trading Accounts
As we've already stated earlier in our SpreadEX review, opening a live account requires nearly no investment. Naturally, before you begin trading, you'll need to provide some details about yourself, including addresses and financial information. Once you do, you can invest any amount and get an activated live account.
While there are multiple account variations, they aren't investment-based, meaning that the trading experience is equal across the board. You won't need to worry about features locked behind paywalls, or specifications intentionally made worse to force upgrades. No matter if you invest a dollar or a thousand, the service you get doesn't change. While that may disappoint some high-spenders that are used to getting various benefits for their investing habits, the broker's dedication to fairness is commendable.
The difference lies in the distinction between retail and professional users. You get the retail account by default, and it's clearly tailored towards newer traders. However, the pro account requires additional documentation that proves you can hold your own in the finance world. It carries certain benefits but also removes some risk-reducing factors. As such, neither account is inherently better, and each trader should choose based on their confidence. Here are some of the features the pro account has over the regular one:
Low Margins
Trade on Credit
Dedicated Service
Trading Tools
The Trading Conditions
As far as trading goes, SpreadEX offers the usual CFD trading, but goes beyond that as well, providing spread betting services. Now, spread betting is much more uncommon in online brokerages, meaning that a large portion of traders hasn't encountered it. Because of that, we'd like to provide a short explanation of how it works.
Spread betting is, naturally, based on the spread, or the difference between buy and sell price, also called ask and bid. The trading process is similar to CFDs, in that you predict whether the price will rise or fall. According to that, you either buy at the top of the spread or sell at the bottom. You gain or lose according to the difference between your buy or sell cost and the closing price, which then gets multiplied by the size of your stake. Naturally, this explanation is oversimplified, and if you're interested, you can learn more from SpreadEX's educational center.
As for the overall conditions, they are quite good. The broker provides a leverage rate of 1:200, which is a good middle-ground for beginners and veterans. The spreads of different assets are fixed but are overall quite tight. On top of that, the execution is quick, and the website's proprietary platform has earned much praise from customers. As we said earlier in our SpreadEX review, the asset count is massive, ensuring there's enough variety to satisfy anyone.
Even the secondary conditions that don't relate to the trading specifically hold up well. The customer support is responsive and even works over the weekend. The safety is nearly unrivaled, guaranteeing that you don't need to worry about any malicious practices. To round everything up, the company is willing to cooperate with traders in finding specific solutions. That's a thing few companies as large as SpreadEX do, showing true devotion to its craft.
Trading Platform
SpreadEX provides a praise-worthy proprietary platform. Customers seem to enjoy the software quite a bit, as many have voiced their content with the platform. On top of that, the tech solution comes as a web trader by default, meaning there's no need to download anything. That, coupled with the low account price, means it's easy to access SpreadEX's trading services.
On top of that, there are also mobile trader versions for the iPhone, iPad, and Android devices. As is usual, you'll need to download an app for the mobile trading terminal to work. After that, however, you can access the platform anywhere, as long as you've got mobile data and an internet connection.
SpreadEX's Trading Products
We've mentioned SpreadEX's impressive asset library multiple times until now. Frankly, it'd be challenging to find another broker that provides as many different trading instruments as SpreadEX while also keeping up in other aspects. That makes the broker's service unique in that the trading instrument count of over 15000 is backed up by other specifications, making it the full package. Here's a list of categories for the broker's numerous assets:
Indices
Shares
Forex
Commodities
Bonds and Interest Rates
ETFs
Customer Service
SpreadEX's customer support works each day of the weak, meaning you can use the weekend to resolve your issues. The methods to reach them are the usual through either the phone line, chat, and email. The broker made a welcome choice in setting up an international phone line to make it easier for traders outside of the UK to reach the firm. The broker's local worktime spans from 8 AM to 5:30 PM UK time.
Conclusion
As you can tell, if you've read the rest of our SpreadEX review, we're quite impressed with the broker. It's used its experience effectively and combined it with a series of innovative specifications to craft a complete trading experience. They've avoided the pitfalls of both newer and older brokers creating something unique.
The broker provides a fantastic service overall, not explicitly aimed at any niche. That means that any trader will be able to get mileage out of SpreadEX's services, and some may decide to make it their go-to broker. Additionally, SpreadEX is invaluable for newer traders, considering the educational experience it provides along with the low barrier to entry.
Reprinted from financebrokerage, the copyright all reserved by the original author.
Disclaimer: The content above represents only the views of the author or guest. It does not represent any views or positions of FOLLOWME and does not mean that FOLLOWME agrees with its statement or description, nor does it constitute any investment advice. For all actions taken by visitors based on information provided by the FOLLOWME community, the community does not assume any form of liability unless otherwise expressly promised in writing.
If you like, reward to support.