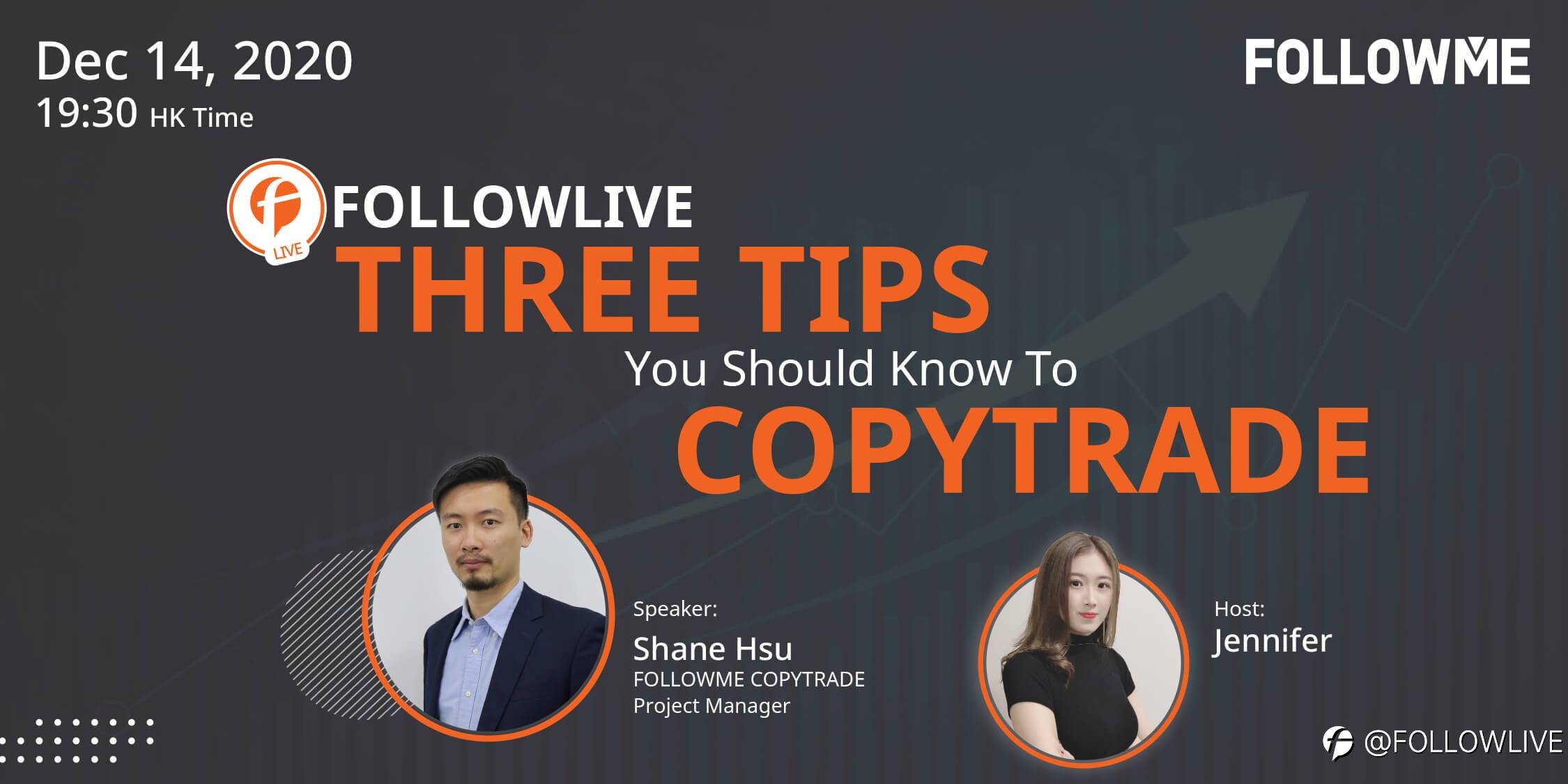 Have you ever wonder why you ended up losing money regardless of whether you were subscribing to an outstanding trader or any trader?
Hate to break it to you, but copy trading is not as easy as you might think it is.
Despite being an easier approach to start trading in forex, there are a few things traders tend to overlook which causes them to lose money one way or the other.
If you are clueless about forex trading, or a beginner wanting to learn more about it (especially secret tips), join us in our upcoming Live Webinar sharing session this coming Dec 14 and hear from FOLLOWME COPYTRADE Project Manager, Shane Hsu for some exclusive tips on copy trading in a smarter way.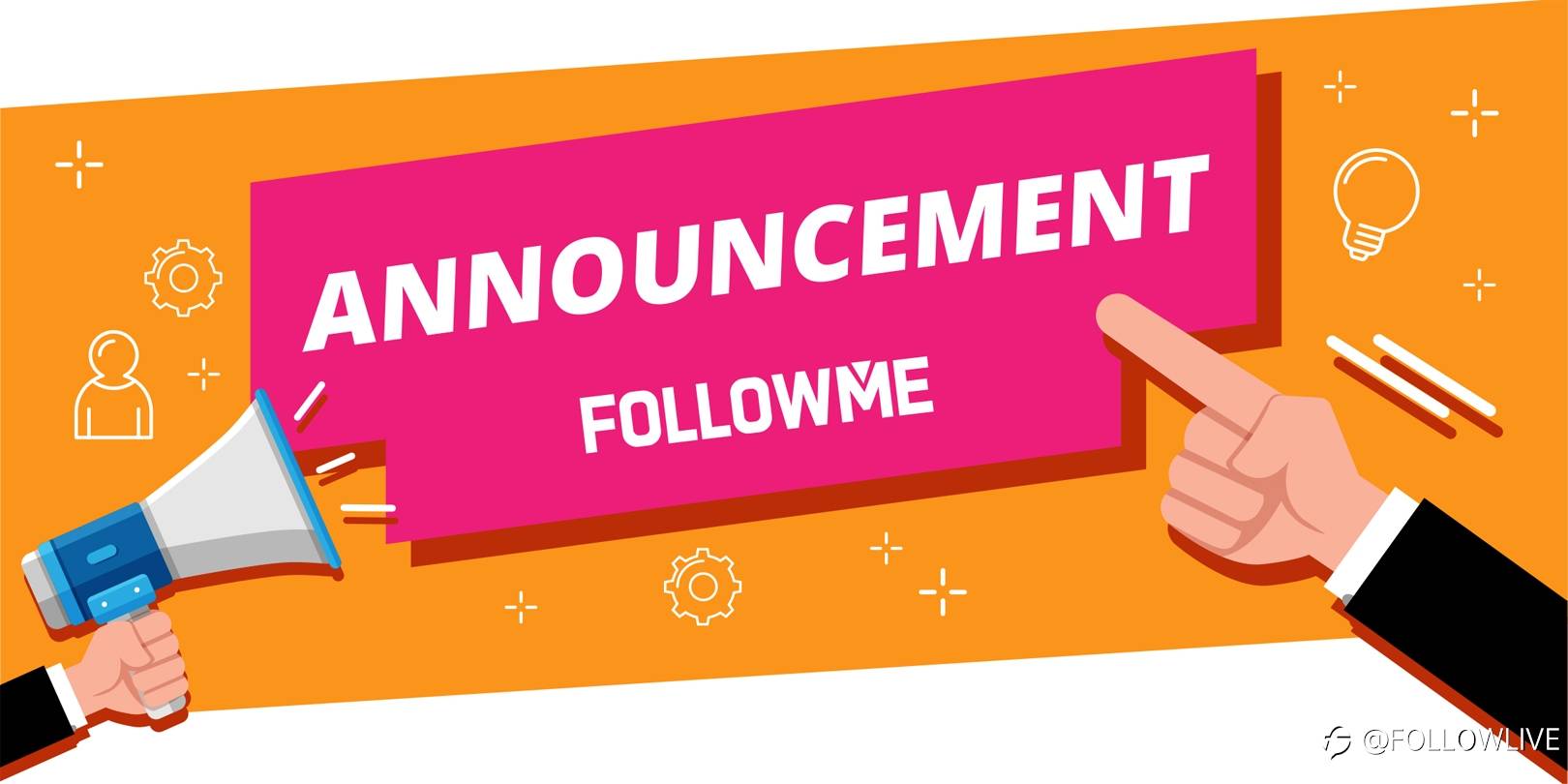 EVENT DETAILS
Webinar Room: Click Here to Register & Watch
Time: 19:30 H.K. Time
Date: Dec 14, 2020
Speaker: FOLLOWME COPYTRADE Project Manager, Shane Hsu
Webinar Topic: Three Tips You Should Know About COPYTRADE
SPECIAL SURPRISE: 5 Lucky Draw Prizes (Amazon Cash Voucher worth $10 each)
Note:
1. You are required to provide simple details entailed in the link as provided above to join the LIVE Webinar for free.
2. Kindly make sure you click into the link to enter the webinar at least 10 to 15 minutes before the event time to minimise interruption and smooth registration.
3. For the Lucky Draw Prizes, we will reward an alternative of 100 FCOIN if the cash voucher is not available in your origin country.
4. You may create a free account on FOLLOWME to utilise the 100 FCOIN (worth $10).
What is COPYTRADE About?
To give you an idea about copy trade, the idea is to design an automated system that allows a trader to follow or copy another trader's in terms of his or her trading pattern.
For example, FOLLOWME has a special feature namely Signal and this tab lists all the Signal Providers (qualified traders) to allow other traders for copy trade and charge a fixed amount of subscription fee.
Find out how the Signal tab works here!
This is a great feature for the new traders or those who hasn't got a clue about trading! All you need to do is find the best Signal that suits you to copy their trades.
Speaker Profile
Shane Hsu is FOLLOWME COPYTRADE Project Manager with over five years of Fintech researching experiences.
Shane is also a behavioral finance expert, trading psychologist & performance researcher. He is working on FOLLOWME core production designing for the business partners, and trying to social trading researching to make the trading be more transparency and simplicity.
Can't wait to see you guys there! Share this with your trading friends and let's explore the unlimited potential in copy trade.
Got something to ask? Drop them in the comment section below or drop us an instant message!