2020/11/16 -2020/11/20 Total Trading Order
336,826
Compared with the previous week's 406,213, the total trading order has shrunk by 17% or 69,387 for the latest week.
For the latest week, the Top 10 Traders has delivered an outstanding performance with a total profit of $141,000. Among them, @power123 took the champion spot again with a net profit of $18,963.33 in a single week. The unbelievable thing is, this trader has been trading at a loss since September last year and registered a total loss of $480,000 as of date. However, his earning curve has been on the upside lately and we hope this is his chance to make a comeback!
Here are the details of our latest weekly ranking: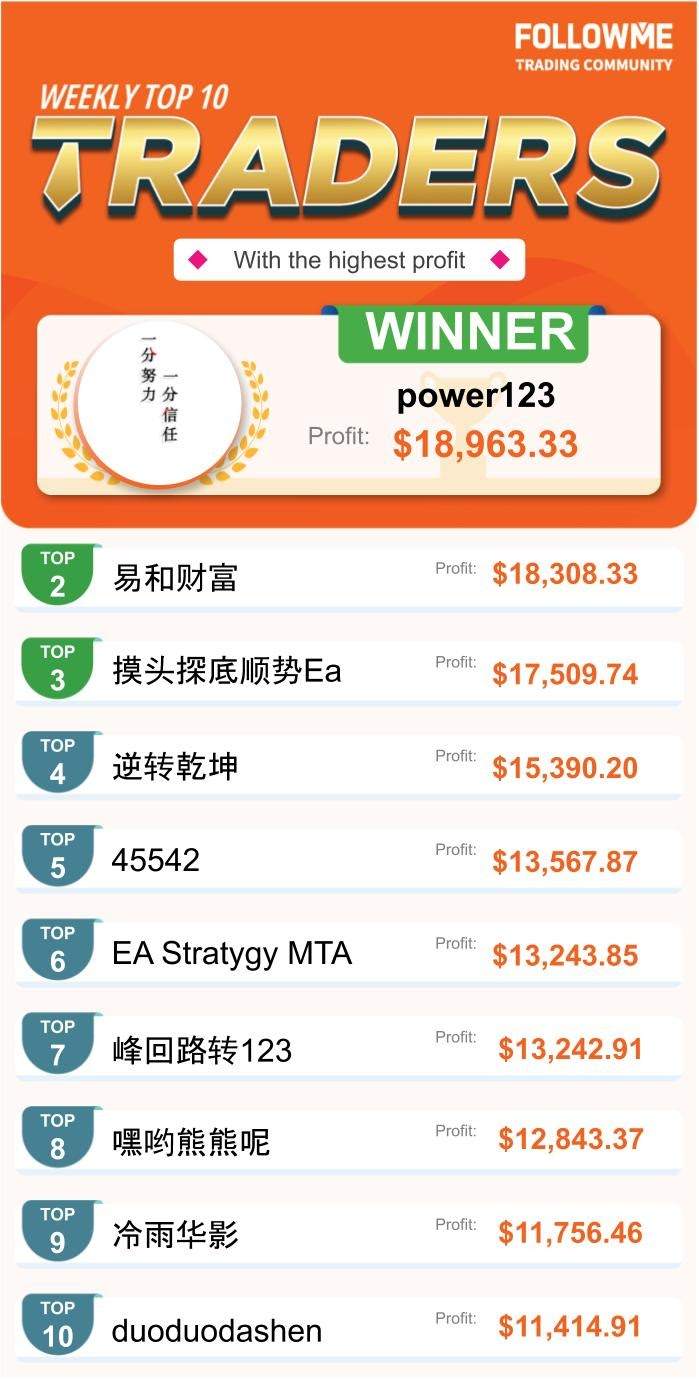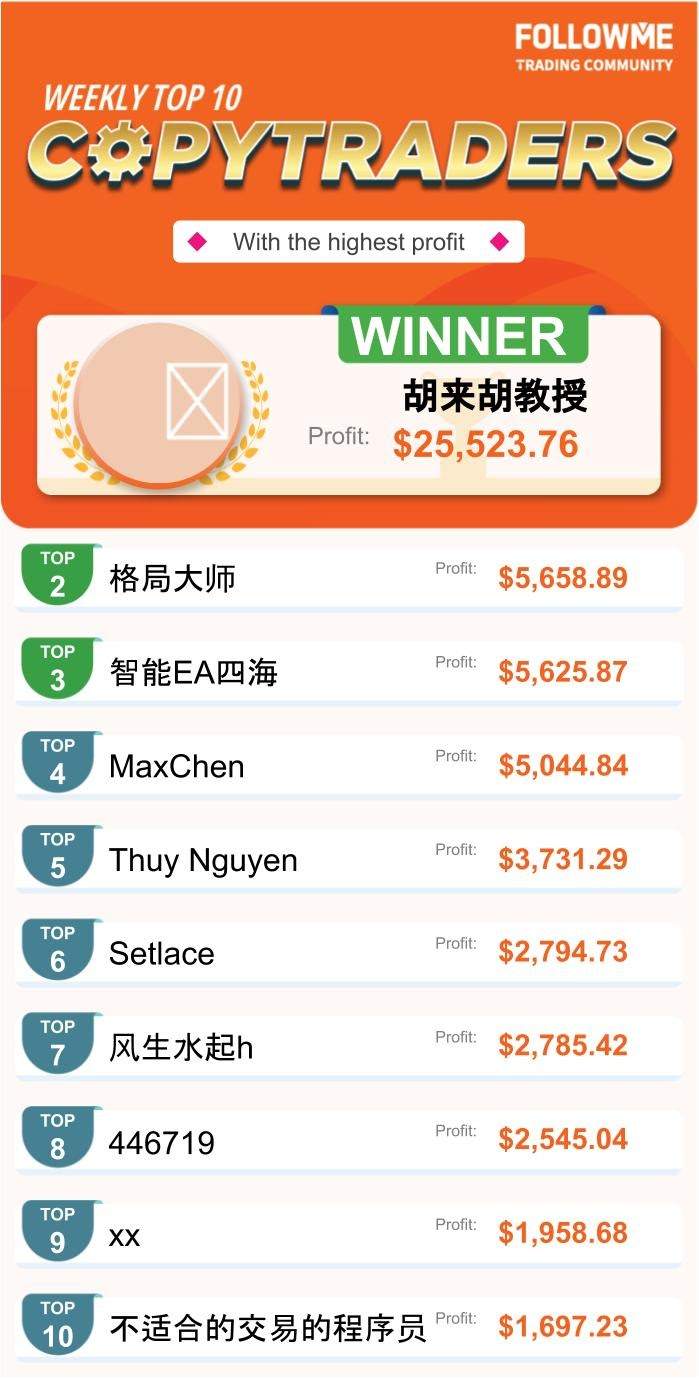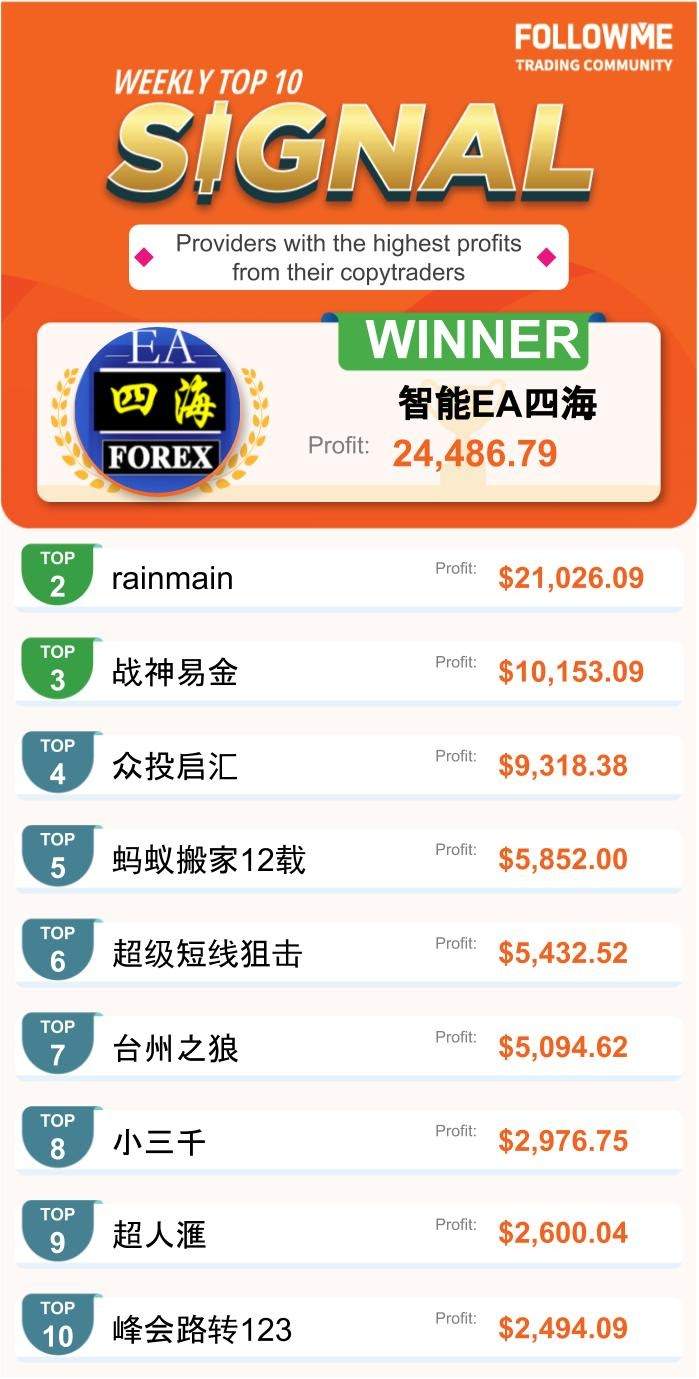 @智能EA四海 #17 is the champion of the latest week's Top 10 Signal Providers, with a total followers' fund of $1.17 million. This trader joined the community back in 2015 and is considered one of the users from the early days. His trading account moved up to the top ranking spots only in the recent period, with a short intraday of EA and manual trading style, his earning curve has been showing a sharp surge. With a relatively smaller capital, he made a total deposit of about $1,000 in September. Nonetheless, his profit performance looks promising, with a two-fold return in a two-month period. We wish he can keep this up.
@rainmain #15 has a total followers' fund of $1.41 million and this is his third consecutive week of landing the top three spots in the weekly ranking list. With a style of trading against the EA and a deposit of around $7,000, he has hit a doubled profit of about $10,000 over six months or so. Despite so, he has a maximum drawdown rate (DDR) of 52.69% and a downside period of 70 days, this consolidates the theory of high return comes with high risk. As he quoted earlier: 'Just like Hedge Martin, you must have adequate fund to control risk, only under the circumstance of you being more conservative than me, I can only then consider my position to be secure.'
@战神易金 #8 has a total followers' fund of $60,000. With an aggressive trading style and a total deposit of $19,000, this trader was able to equalise his offset his profit & loss level and maximum drawdown amount. In the past, he was able to earn a profit of $17,000 in a single event and give it back in another. As this trader is at the peak of making a profit, we are excited to see his performance moving forward.
Based on the latest week's Signal Providers ranking, we can see that some of the professional traders have made their ways more frequently these few weeks. Even though they present diverse trading styles and method, however, they do possess a relatively higher trading accuracy rate and profit rate. We can't wait to see what they have to bring to the table in the market and establish themselves as a group of long- term traders with sustainable profit.
Kindly stay tuned and follow #WeeklyReport# for our latest update!
Disclaimer: The data above should not be construed as investment advice.
Any trades or hedges you make are taken at your own risk for your own account.