Kuala Lumpur (GMT+8) - If the price of gold rises below this key level, the market outlook may see a fall of more than $20.
Spot gold fell moderately and the price of gold is now lingering around $1907 per ounce. This report is an analysis of the gold price trend.
Regarding the price trend of gold, silver, and crude oil in the day, Swissquote Bank wrote a brief analysis as follows:
Gold: Key resistance 1910.00
We keep in mind it is bearish below 1910.00, and the target position is 1895.00 and 1889.00. If it breaks through the key position of 1910, the next target will be 1914 or 1918.50.
Reason: The RSI indicated bullish, telling us it might rise.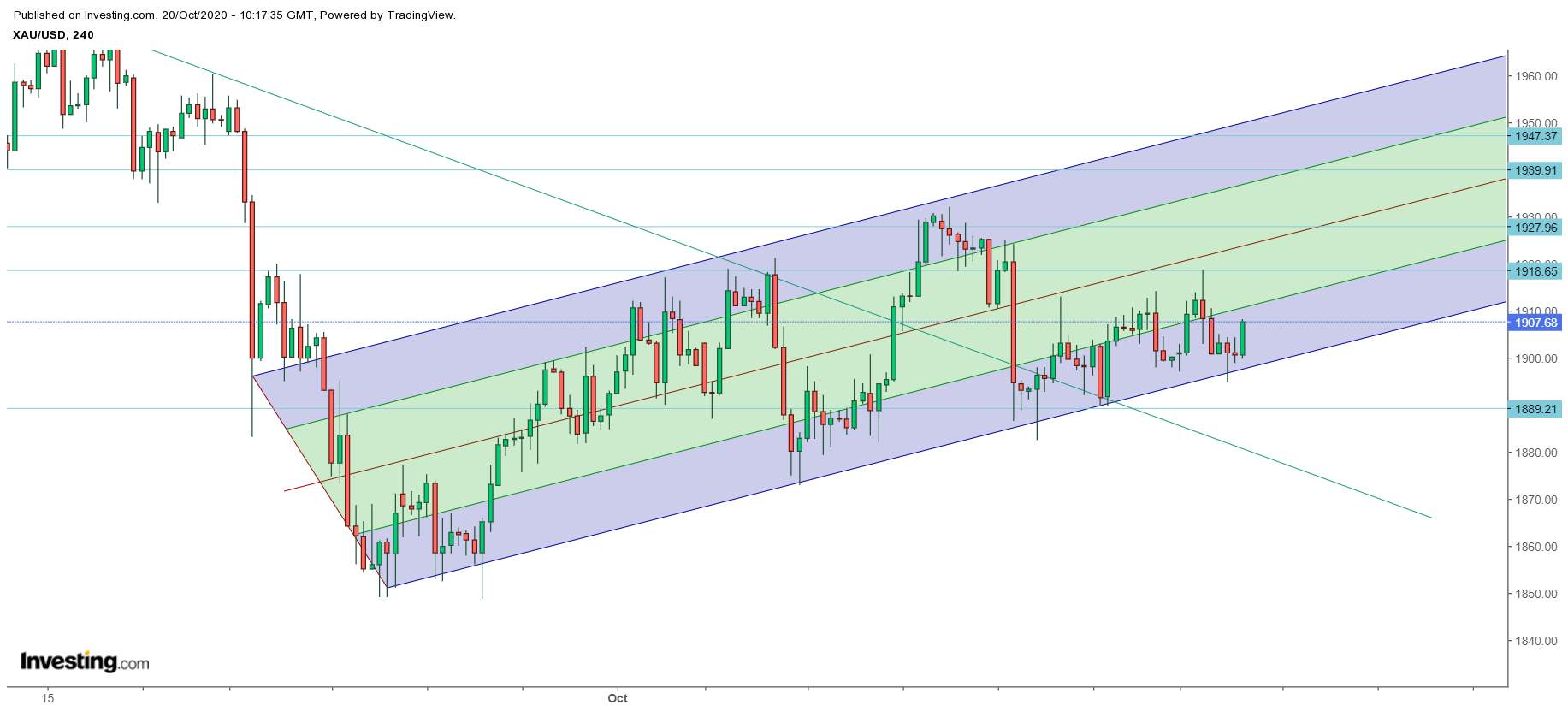 Photo: Investing.com
Translated from the original article: https://www.24k99.com/2010/431...