Congratulations on the following 31 users who gained 50FCOIN by sharing your 90USD bonus with us! Your acknowledgements meant a lot to FOLLOWSTAR, and we would try our best to bring more benefit to all of our users. Check "Wallet" on your mobile application for your FCOIN reward.
List of FOLLOWSTAR excellent users:
@pipswarior @susilo90 @yamatohikari99 @capetboykot248 @sigit nugroho @Maukaya @7646996 @fatkhurrozi @lan23041990 @akur999 @Adelia Putri @berakcrypto @enisgofreedom @Lath @ikakusumajaya @abangadek @ajis442211 @rendifortunavip @deparid123 @amril.susanto @irvanizyyt @pesanunyingsan @ddnhrmn @ovikagustamahardika @nbaji2123 @zeepr @papoy93 @NO8Z @ondorowino @reza gumilar @phanvanden34
Special thanks to @NO8Z. Thank you for your kind words.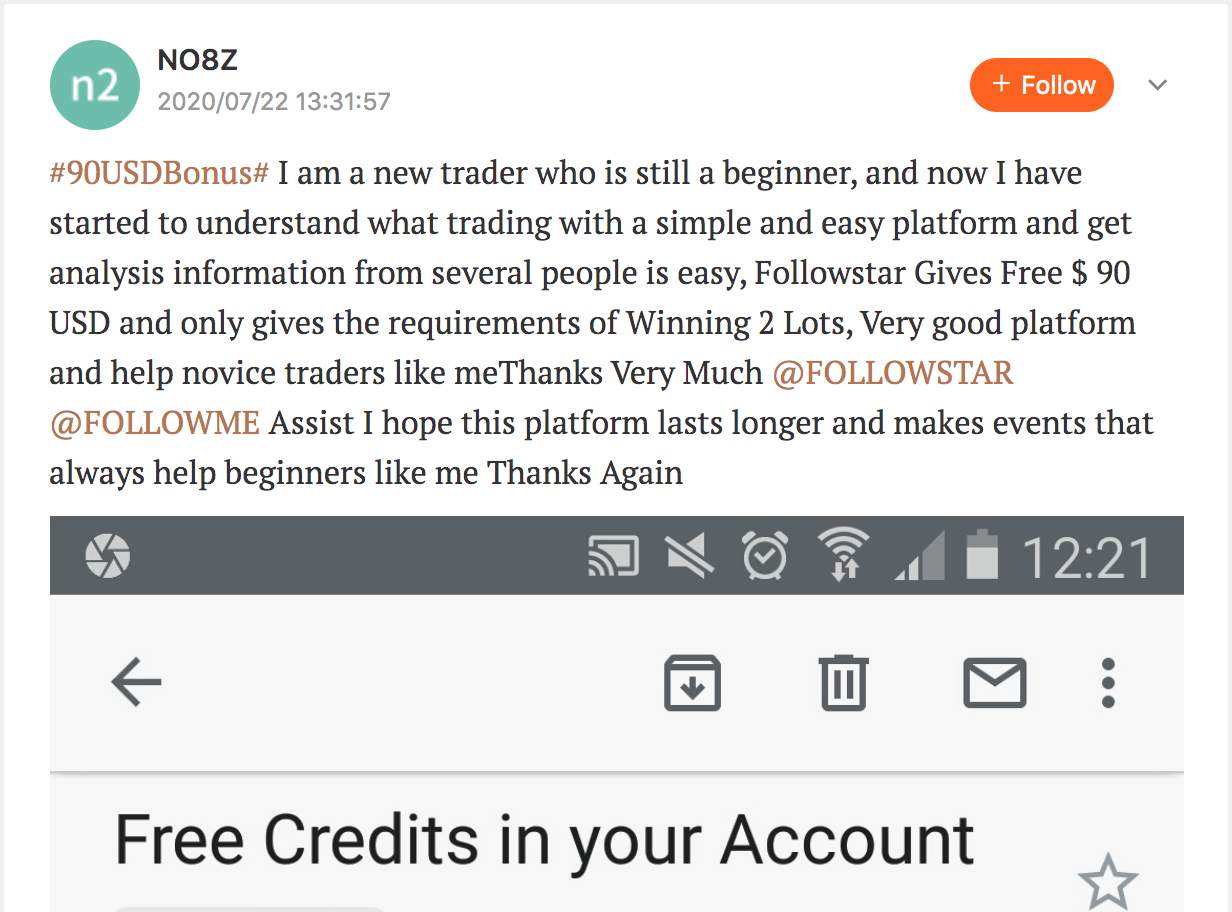 Thank you all for your support. FOLLOWSTAR wishes every trader to win with 1000% ROI. See how he did it. 
What? ROI 1038%? Win $1,000 with only 90USD FOLLOWSTAR Bonus? Who is he?
If you come across users who don't understand our campaign well, please give them a helping hand. Please don't forget to level up your star level and gain commission all the way! See how to level up and gain commission.