The best investment in the 21st century
In the unprecedented time and challenges, we face no forward-looking model could have predicted the scale of COVID-19 and its implications. As the government, society and businesses around the world respond to the threat of COVID-19, there are many investment challenges in an uncertain and volatile environment. So, the question that arises is what would be the best investment in the 21st century?
Due to many new circumstances, new forces dictate the market in the 21st century. Although gold is still the standard safe haven for many, with gold prices reaching the peaks in August 2020, there might be other excellent options. Here we look at some sectors and stocks that have had some great runs in the 21st century. All of these have the displayed money-making muscle meaning they are worthy of your attention to help you shape your investment management platform.
Analyze your situation
Whether experienced or just starting out, an investor should start by analyzing their situation (wealth type, life stage and personality types) and establishing a financial roadmap before making a decision to invest.
Understanding your goals and objectives to make sure you're on the right track is the first step to investing successfully. You need to know if you are not making a mistake when investing.
You should know that time is an important factor, as the money you are going to put into this investment may be for the short term or the long term which affects the ability to bear the risk.
So, establish your financial roadmap to assess your asset and liability priorities, your overall income and make sure that your next investment will not affect your expenses, your insurance and the funds that you have kept safe for short-term emergencies.
The best investment in the 21st century – Consider the available asset classes
There are different types of asset classes that must be considered: stocks, cryptocurrencies, foreign currency. However, these products can be classified in more detail: equity products, fixed income products and physical assets. Each of these assets has its optimal investment horizon and its own risk.
Each asset class can be a suitable response to the needs of investors. However, it is only by using these different tools (i.e., asset classes) to diversify the portfolio that one can get along with good portfolio management. Recall the famous words of Warren Buffett saying never to put all your eggs in one basket.
Sophisticated investors will use these products in the best possible combination to hold a diversified investment portfolio and mitigate risk. Therefore, depositors who are not yet familiar with the stock market and who wish to invest should first ask themselves the right questions before using these different asset classes to combine their investment portfolios.
Stocks and sectors to focus on in the 21st century:
Energy and infrastructure.
Atlantica Sustainable AY with single stock prices at $ 38.4 and $ 4.26 billion in market cap.
Clearway Energy CWEN with a share price of $ 26.9 and a market cap of $ 5.38 billion.
Healthcare
Stryker SYK with a share price of $ 265.3 and market capitalization of $ 99.96 billion
Teleflex TFX $ 420.8 and market cap $ 19.67 billion
The consumer sectors
Unilever UNA share price of € 51 and a market cap of € 130.50 billion.
Nestlé NESN 116.5 CHf 316.53 billion CHf.
Monster Beverage Corp. MNST $90 per share and 47 billion in market cap.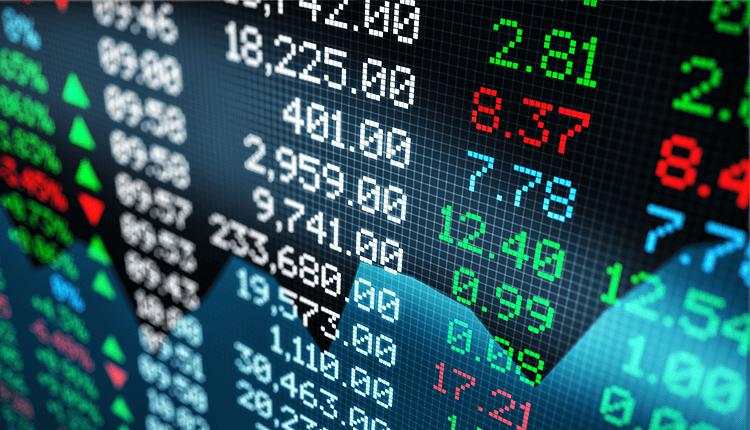 Examples of the best long terms investment stocks
Mondelez (MDLZ)
Mondelez is a subsidiary of Kraft Foods. What is surprising is that Mondelez performs better than Kraft Foods. Since its inception in 2012, the company's shares have been very successful, reaching a record high of $64.37 in June 2021. The pandemic has benefited companies in the food sector. Under house arrest, consumers consoled themselves with their favourite snacks. As a result, the demand for the cookies and chocolates produced by Mondelez has soared in the Asian and European markets. In the first quarter of 2021, the brand recorded net revenues of $ 7.24 billion, up from $6.71 billion a year ago. The average analyst estimated projected revenues of just $7.02 billion.
SAP (SAP)
SAP is specializing in software for businesses. It's established on all continents. This German company is the European leader in software publishing. Its main product is the SAP ERP management software.
The company was amazingly spared by the health crisis. In the first half of 2020, SAP achieved 25% revenue growth and doubled earnings per share. On October 26, 2020, SAP SE shares dropped dramatically by -22%. The collapse followed news of the expected decline in revenue for the year. It was due to a drop in demand caused by the lockdowns. Since then, the stock has erased its losses and is close to the level it was before the bearish gap last fall. SAP SE stock has therefore returned to an uptrend and remains an excellent candidate to establish itself among the best stocks in 2021.
The best investment in the 21st century – Investing in Bitcoin and other cryptocurrencies
One of the best investments in the 21st century could be cryptos with Bitcoin prices booming. Cryptocurrencies have been the hottest topic in recent years. However, the majority of people don't think about investing or trading in cryptocurrency. However, recent history shows that this can be a very good idea. Of course, cryptocurrencies are risky, like any other investment that offers a potentially high return. But there are the advantages:
Incredible returns: Cryptos have been around for a relatively short time and today they can be more profitable than most other investments.
High liquidity: Cryptocurrencies have very high liquidity; you can buy and sell them quickly and easily.
Your money is yours: With cryptocurrencies, your money is yours and yours forever. You don't depend on financial institutions to transfer or hold it.
The best investment in the 21st century – The most prominent cryptos
Your investment fund in 2021 may encompass many products available to you: financial investments, retirement savings, and rental property investments. But also, you can increase your fixed income by investing in cryptocurrencies. Even at high risk, the digital currency continues to appeal to investors who bet on a rising market capitalization in 2021 – Bitcoin, Ethereum and Ripple.
Besides the timeless Bitcoin, which are the cryptocurrencies in which to invest in the 21st century?
Litecoin LTC
Litecoin (LTC) is one of the early spinoffs of Bitcoin and works much the same as its godfather. But as the name suggests, it was designed to be faster than its predecessor.
Litecoin has faster block generation which therefore means a faster confirmation of transactions.
Speed ​​is Litecoin's main goal, and in 2017 it was the first to apply the Lightning Network, which marked the first transaction to be completed in under a second.
Bitcoin Cash
Another offshoot of the original Bitcoin, Bitcoin Cash (BCH), was the most successful of all. Bitcoin Cash has the same mining process as well as the same supply limit as Bitcoin, but notably, its block size is 8MB compared to 1MB for Bitcoin. This allows more transactions to be carried out at a faster speed.
Cardano
The Cardano Project (ADA) aims to achieve financial inclusion by striking the delicate balance between privacy and regulation. Cardano's architecture is multi-layered, including a settlement layer to process transactions as well as a control layer to manage smart contracts. ADA is the crypto-coin that works on the platform.
Monero
The Monero (XMR) was designed to ensure complete anonymity, and when it was launched it was billed as the private crypto coin. It can hide the identity of senders, recipients, minors as well as the transferred amount.
It does this by applying a special technique known as "ring signatures," where multiple cryptographic signatures are generated for a transaction, all of which appear genuine, making it difficult to identify the real one.
NEO
NEO, by far the largest and most successful crypto coin to emerge from China, has been dubbed "Chinese Ethereum" because it is not only a coin but also a platform. The platform enables the development of decentralized applications and smart contracts.
However, it performs better than Ethereum because it is relatively faster to complete transactions and allows the creation of applications and smart contracts in all major programming languages.
Tether
Tether (UDST) pioneered blockchain-based stable coins. This is the creation of utility tokens that represent fiat currencies in a 1:1 ratio, the obvious benefit being the efficiency of cross-border payments through secure, fast and less expensive blockchain technology.
The chain is pegged to the US dollar and designed to be more or less equal to one US dollar. The idea is that other low-spinning crypto coins can be easily converted into Tether, which can easily be converted into US dollars.
Consider initial coin offerings
Initial coin offerings or ICO projects are also very popular and subject of interest for many investors. By investing in an ICO project, you acquire the opportunity to be part of some amazing projects promoting new services, software, new tokens etc. Basically, you donate money for the project that seems to offer a good end service or a project. In return, you receive payment rights in particular tokens. You get a portion of the profit and revenues from the project. One of the most famous initial ICO projects was Ethereum.
Support

Platform

Spread

Trading Instrument
Comments Rating
( reviews)
Get the latest economy news, trading news, and Forex news on Finance Brokerage. Check out our comprehensive trading education and list of best Forex brokers list here. If you are interested in following the latest news on the topic, please follow Finance Brokerage on Google News.