99.99% Online Rate is a Protection for Retail Investors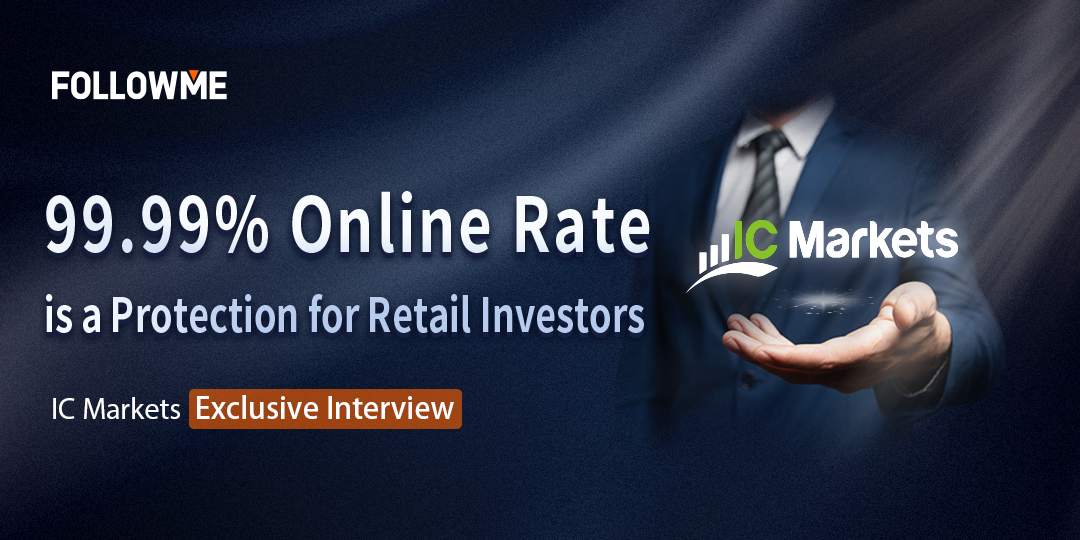 AskBroker is a column organized by FOLLOWME to interview brokers. In this column, FOLLOWME will ask brokers about the current status and prospects of the Forex industry, including technology progress, regulatory policy changes, general situation, etc., and FOLLOWME will also discuss the brokers' own positioning and their future development plans. The interview will also cover issues that most traders care about, like brokers' hardware and software situation, services provided, and safety guarantees.
Before starting this interview, FOLLOWME will give you a brief introduction of the interviewee: IC Markets is one of the most famous CFDs brokers, providing trading solutions for active day traders and scalpers and novices in the foreign exchange market. IC Markets provides its clients with the most advanced trading platform, low-latency connections, and excellent liquidity. IC Markets provides investors with diversified investment assets, there are mainly popular Forex currency pairs, commodities, indices, bonds, cryptocurrencies, stocks, and futures. To meet the investment needs and trading experience of different investors, IC Markets provides three different types of accounts, supporting traders to deposit and withdraw funds through VISA, MasterCard, NETELLER, Skrill, and wire transfers. 
According to the Forex industry data for the 3rd quarter of 2020 released by the world-renowned industry media Finance Magnates, IC Markets continues to defend its title as the world's largest broker by trading volume, its average monthly trading volume reaching US$815 billion. In March 2021, IC Markets' monthly trading volume exceeded US$1,000 billion. Such exaggerated trading volume, on the one hand, demonstrates the strong strength of IC Markets itself, on the other hand, it also shows the user's recognition of IC Markets.
FOLLOWME: IC Markets has a reputation for low spread. As the world's largest broker by volume, apart from low spreads and diversified withdrawal methods, what other advantages attract people to trade in IC Markets? 
IC Markets: The ultimate goal of our platform is to provide clients with the most affordable trading environment, a fair and professional trading environment is also one of our missions. Trading on the IC Markets platform, all clients' delivery orders will be delivered at the best quotation in the market. When clients have problems in operations or trading, we have almost 24/7 the most professional customer service team to provide services for them. It can be said that clients are very relieved to trade on the IC Markets platform. 
FOLLOWME: Stuttering and disconnection during trading, to a certain extent, affect Forex traders second only to the ability to withdraw funds. IC Markets is often stuck during important economic data releases (such as non-farm payroll) or active trading hours. This is also what IC Markets' users complain about. May I ask what optimization measures IC Markets has taken in this regard?
IC Markets: As the number of clients and trading volume increase day by day, the number of IC Markets servers also increases. Currently, there are 249 servers, bridges, and consulting centers in the world, with an online rate of 99.99%. We are proud of this number as a head trading platform, and it is also a guarantee that IC Markets clients can trade with confidence.
The most basic responsibility of IC Markets is to ensure the normal operation of servers and related hardware equipment to continue providing investors with a reliable and safe trading environment. We have formulated a comprehensive plan to ensure that the operation of the platform is not affected by many factors including the release of economic data. 
But usually from the client's network to our server, there will be multiple hopping, there are many factors in this link that may cause the connection to be disconnected, and these factors are beyond our control as a broker platform. However, many clients report that after trying to use VPS, they can avoid disconnection to the greatest extent.
FOLLOWME: Withdrawal safety is the top priority for Forex trading and one of the important reasons why IC Markets has so many fans. In April, some users reported that the withdrawal of funds was delayed. IC Markets responded that the tightening of funding channels led to the weakening of the payment provider's ability to withdraw. It took a week to complete the withdrawal. Investors want to ask, 'What are your solutions to these problems to prevent them from happening again?'
IC Markets: Our platform did experience some payment delays at the end of April and during the International Labor Day holiday in May. Due to the tightening of national funding channels, the working time for payment providers to perform acceptances has been drastically reduced. At the same time, due to the bank holiday on May International Labor Day, the payment acceptance time and the receipt time are delayed for 3 working days, which leads to the above-mentioned delay in the payment receipt. 
Our team communicated with the payment provider and bank for the first time took measures and tried our best to improve the slow payment situation. We have also deployed new payment channels to cope with the tightening of foreign exchange controls in some countries. Users can also try to use new deposit and withdrawal channels such as USDT. In the future, we will continue to strengthen and improve our deposit and withdrawal efficiency, and strive to bring users a better trading experience. Of course, if there is a particularly urgent need for funds, we also recommend users make funding arrangements in advance and try to avoid withdrawals before and after holidays.
FOLLOWME: FOLLOWME noticed that IC Markets added 950 stock CFD trading products in May of this year, and many brokers also added a large number of stock CFD trading products in the first half of 2021. Does this mean that IC Markets is trying to develop a new trading business?
IC Markets: In addition to 950 stock CFDs, we also added a variety of digital currency CFD products including Polkadot (DOTUSD), Stellar (XLMUSD), Chainlink (LNKUSD). These new CFD products allow traders to speculate on the prices of stocks and digital currencies without actually owning or borrowing the underlying assets, which is ideal for day traders who want to enter and exit the market at the lowest cost.
The addition of CFDs on stocks and digital currencies is another step for IC Markets to become a true multi-asset brokerage company. We hope to shorten the gap between institutional and retail traders, and we will continue to increase the world's most liquid and most popular trading products to provide our traders with more diversified trading options.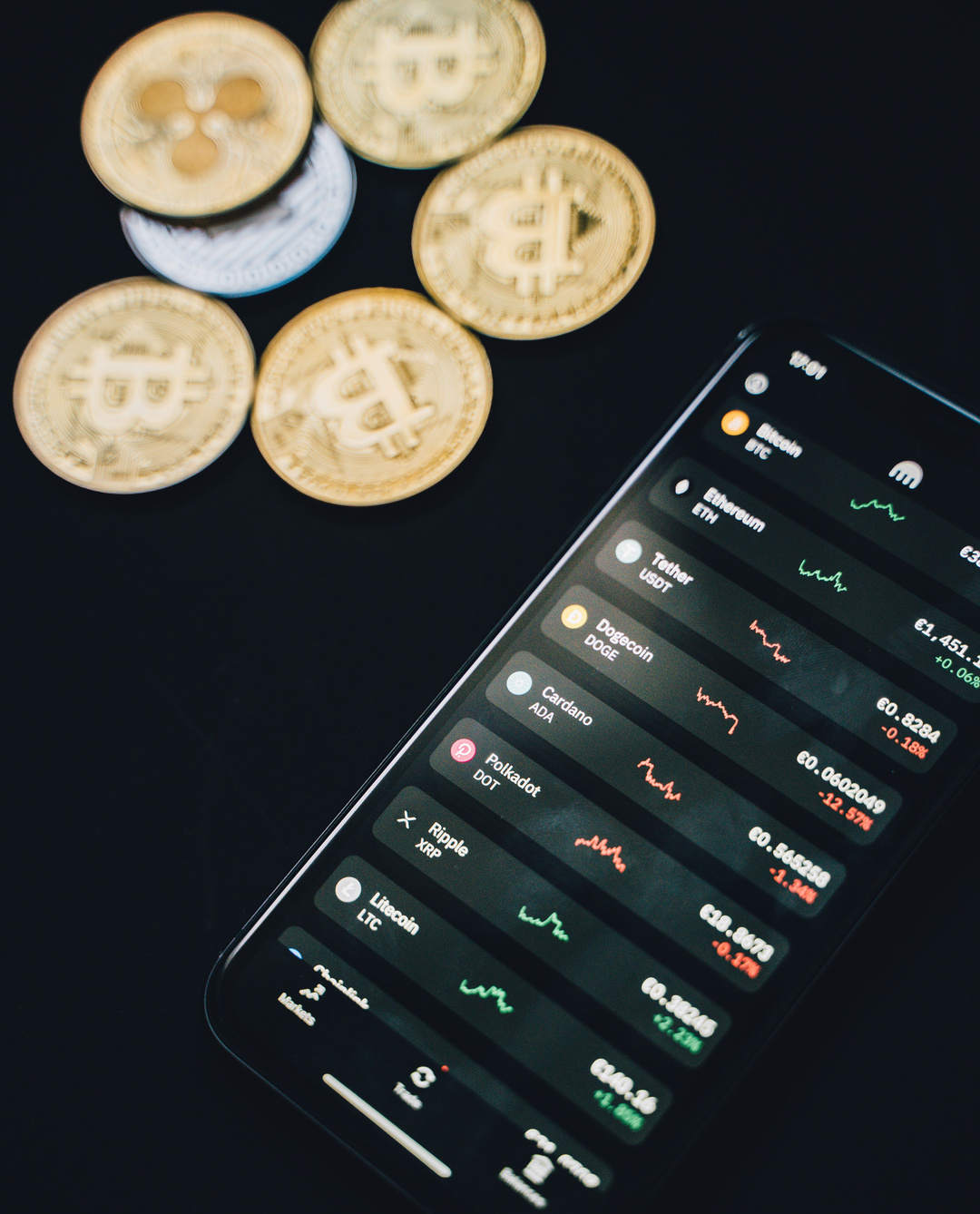 FOLLOWME: After the policy changes of the UK FCA, EU ESMA, and Cyprus CySEC to significantly reduce the leverage of foreign exchange transactions, strong supervision and low leverage have become the mainstream of the OTC derivatives market. Is this an inevitable trend in the development of the Forex market? Will the competitive landscape of the broker industry change as a result?
IC Markets: Every policy change of the regulatory agency will inevitably affect the competitive landscape of the entire broker industry. We believe that "strong regulation and low leverage" may be the future trend of the development of the Forex market. The changes in the rules will also raise the barriers to employment in the financial industry and enhance industry compliance. 
Low leverage may protect inexperienced investors to some extent, but for some brokers, they may lose the investor market with a high-risk appetite. The change in leverage rules may affect the business development of most brokers and may eliminate some small-scale, poorly compliant platforms. But we believe that to survive the competition, it is important to maintain the core competitiveness of the platform and maintain high-quality team management.
At the end of 2020, our trading volume continued to climb, and reached a record of over trillion in monthly trading volume in March 2021, it can be seen that the change of regulatory rules does not have much impact on IC Markets. As a 14-year veteran broker with both "strong regulation" and "weak regulation", with this change in market rules, we have gained more opportunities and market share.
We believe that every reshuffle is an opportunity. Only brokers who focus on business compliance, reputation, and brand can become the industry leaders.
Disclaimer: The content above represents only the views of the author or guest. It does not represent any views or positions of FOLLOWME and does not mean that FOLLOWME agrees with its statement or description, nor does it constitute any investment advice. For all actions taken by visitors based on information provided by the FOLLOWME community, the community does not assume any form of liability unless otherwise expressly promised in writing.
If you like, reward to support.