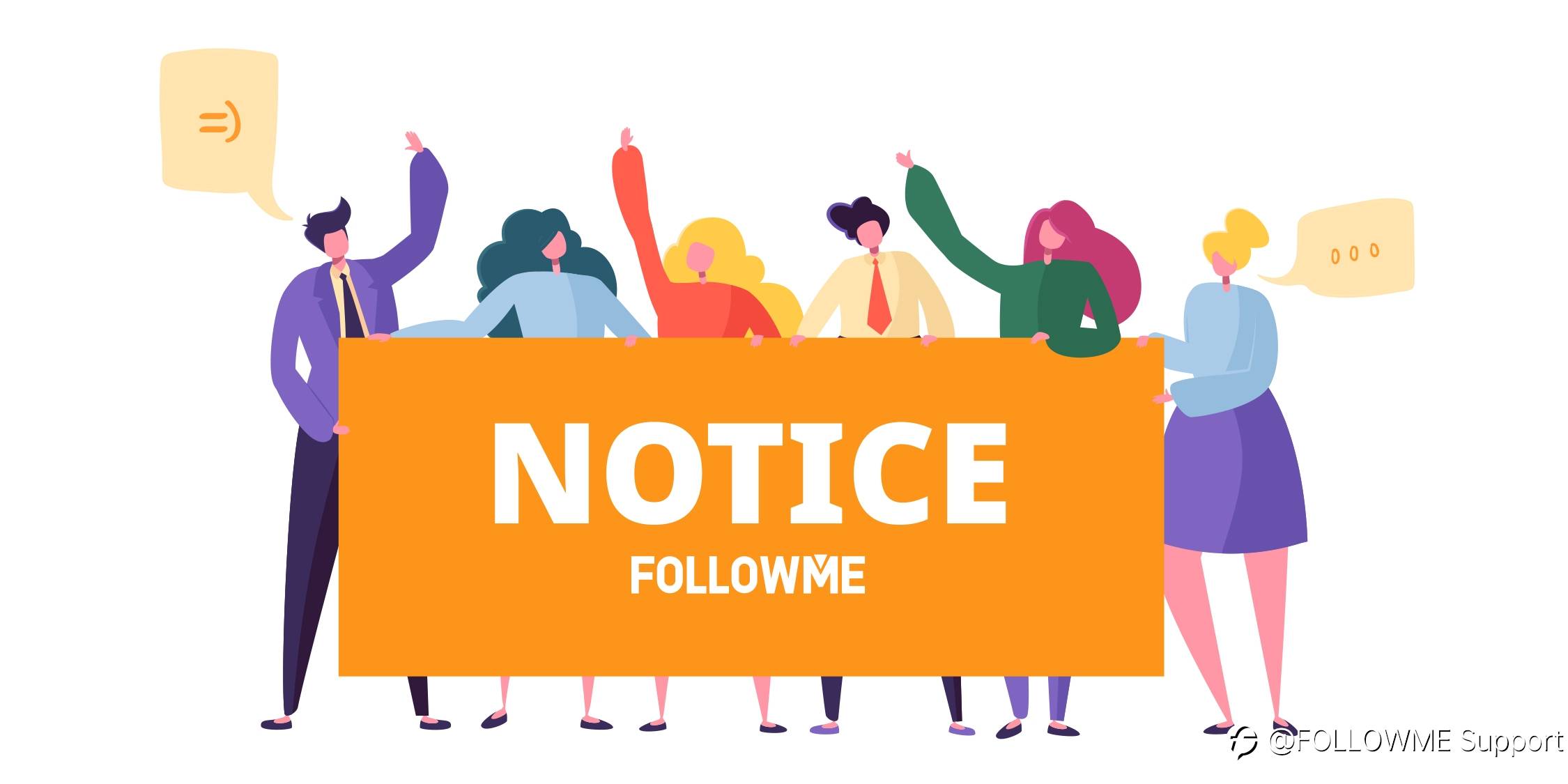 Dear users,
Thank you for using FOLLOWME. We really appreciate you choose to be a part of FOLLOWME on this trading journey.
To help us improve, we'd like to ask you a few questions about your experience with our platform and features so far. It'll only take one minute to answer the questions and your feedback will help us make FOLLOWME an even better platform for you and other users as we grow together!
Just click THIS and write in your feedback now.
Thanks,
FOLLOWME Team