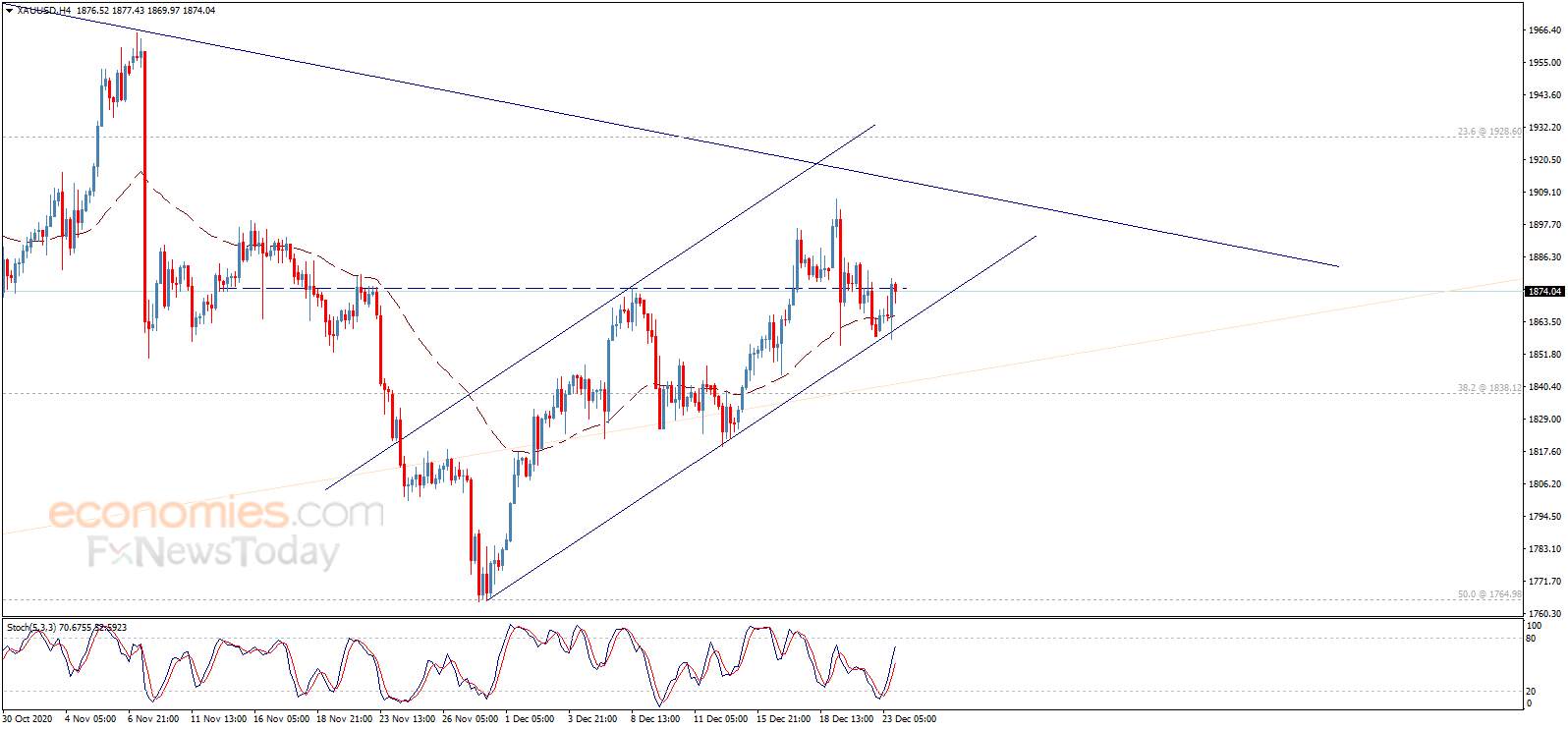 Source: Econimies.com
In the early Asian market, gold price maintains its bullish momentum, and it is now reported at around $1,876 per ounce.
Gold prices rose 1% on Wednesday, driven by a weaker U.S. dollar. Although U.S. President Trump threatened not to sign the stimulus package, investors still pin their hopes on the U.S. economic stimulus plan. Gold Price close at $1872.74 per ounce on Wednesday.
Gold price successfully touched our first target price of $1875.00 per ounce and tried to break through this level, which paved the way for further upside potential.
On that note, we expect the yellow metal's price to hit the next target at $1914.00 per ounce.
However, it is important that the gold price needs to stay above $1858.00 in order to sustain the bullish trend.
FOLLOWME XAU/USD Overall Sentiment (As of 10:19 a.m., Dec 24, 2020),
Short - 51.14%
Long - 48.84%