Everything You Need to Know About FCOIN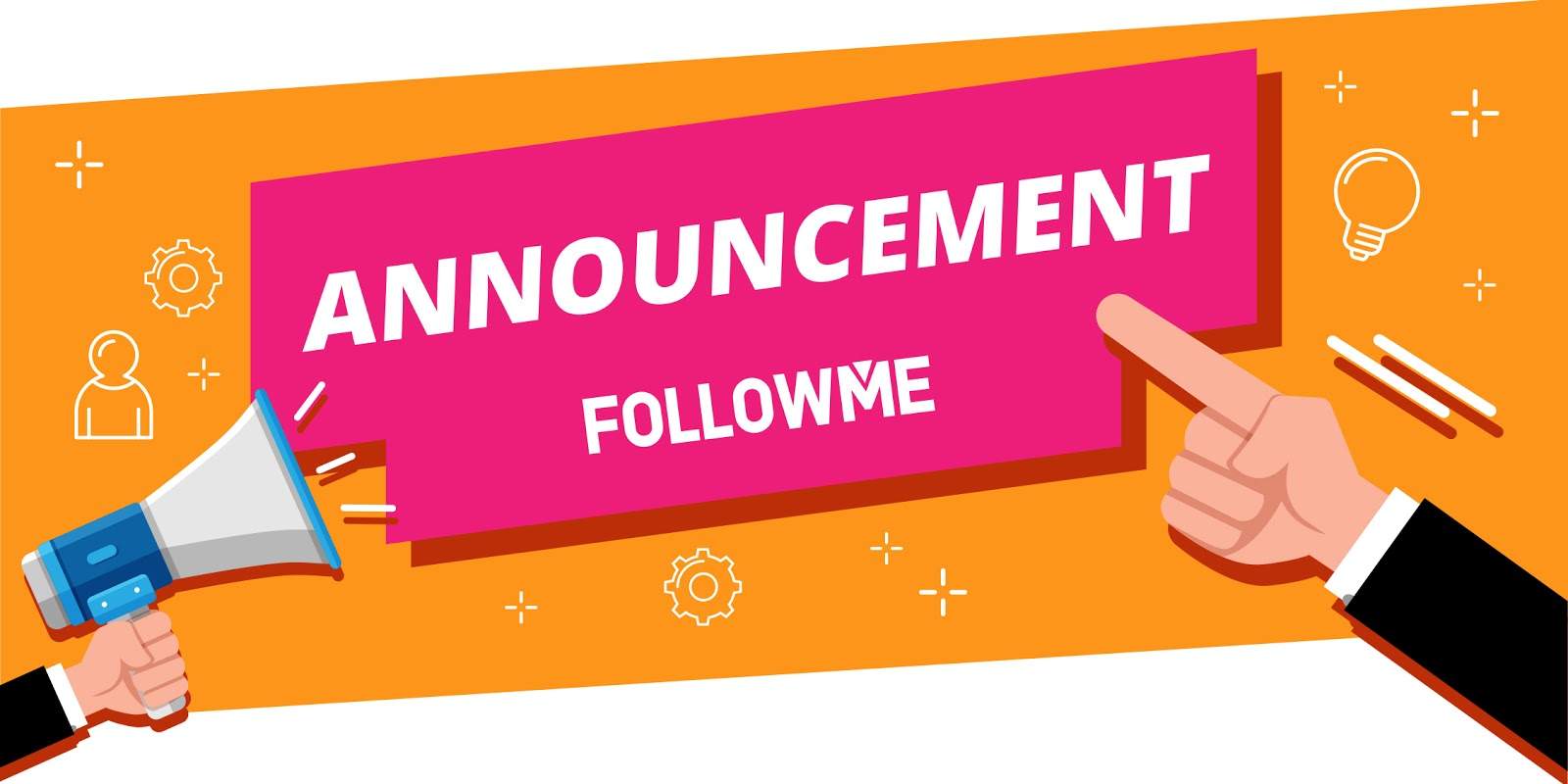 As a registered FOLLOWME user, you can enjoy using our exclusive FCOIN currency on the Wallet tab. This guide will walk you through the basics of FCOIN and how to use it.
What is FCOIN?
FCOIN is a virtual currency that is only circulated and usable on FOLLOWME.
How To Get FCOIN?
Exchange "points" to FCOIN via top-up
Every user can choose the option to reload or top-up on the Wallet - Top-Up tab, available on both web and APP version. Choose the amount desired to purchase the points and it will automatically convert into FCOIN (on a ratio 1:10). Refer to the screenshot below.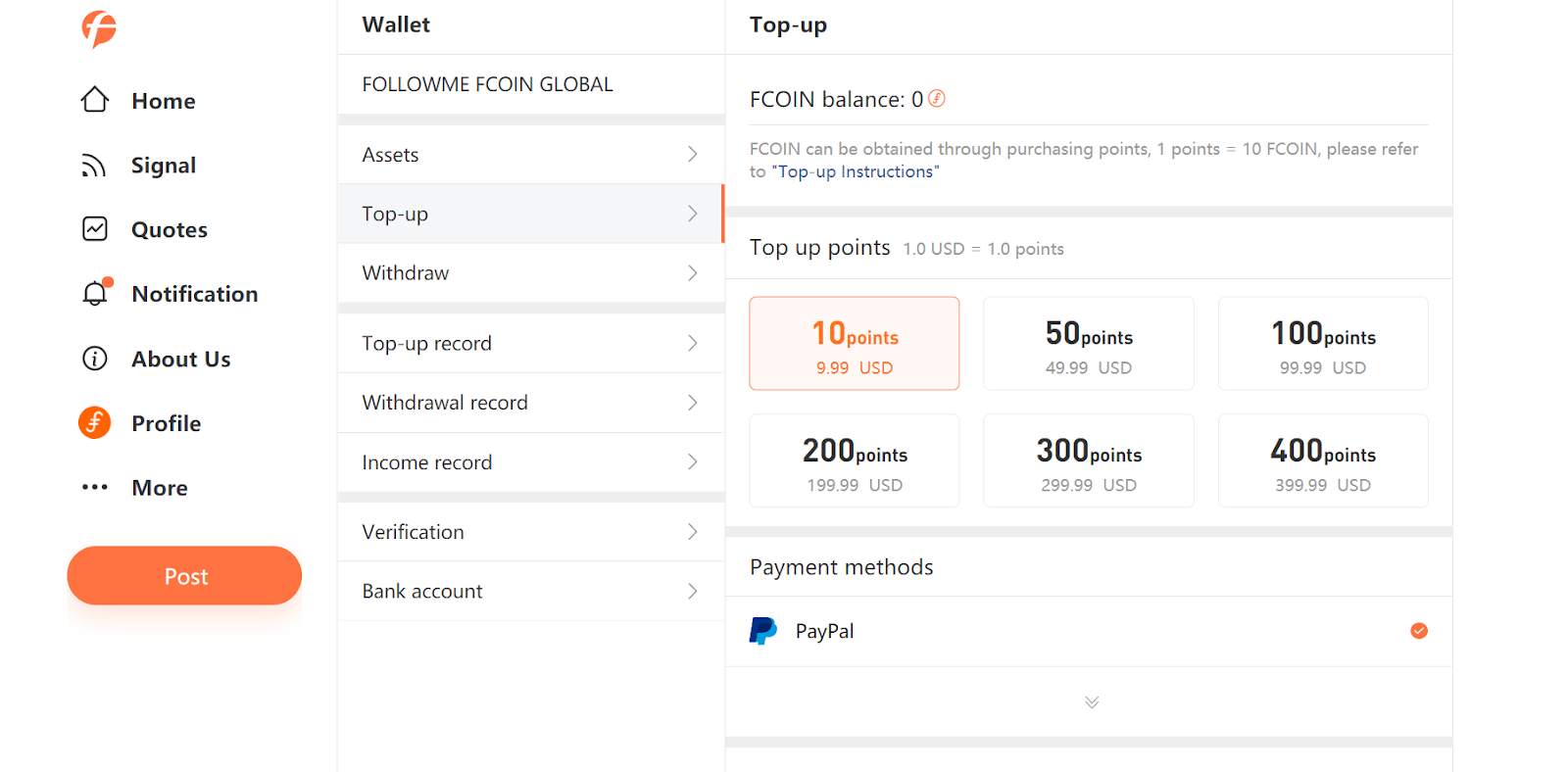 FCOIN bonus pool
You can earn 'energy' from engaging with other users on FOLLOWME. 'Energy' earned will be used to calculate the weight ratio of the FCOIN bonus pool accordingly so you can get the FCOIN you earned from the settlement of the FCOIN bonus pool at 22:05 (UTC+8:00) every day. Simply said, the higher 'energy' level you earn, the more FCOIN you get to earn.
What is FCOIN Bonus Pool?
It is a sum of Reward generated by the users' activity on FOLLOWME. The amount of FCOIN bonus pool changes according to the number of active users every day. The higher the activeness level of the users, the larger the total bonus pool becomes.
The settlement or distribution to the qualified users from this bonus pool is scheduled every day at 22:05 (UTC+8).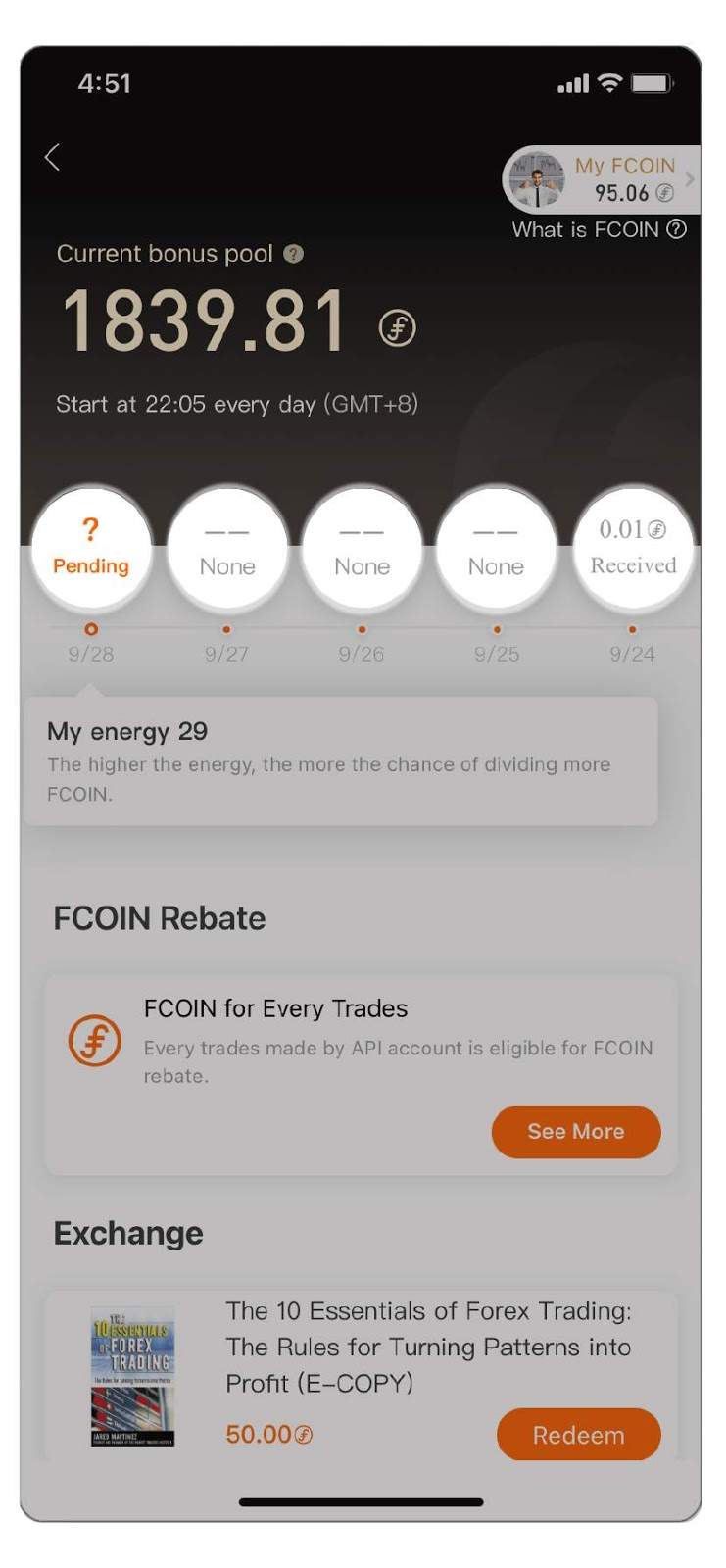 Rewarded by other users
This new feature allows all users on FOLLOWME to be more interactive by rewarding any post, note, article or video of each other anytime, anywhere. If you are an Opinion Leader or an outstanding trader with consistent content, you can earn as high as 200 FCOIN for each of them. That's equivalent to $20 per post! And of course, you can definitely reward others too with the same option.
Find out more about this here.
FCOIN's Purpose & Usage
Pay for Signal's subscription fee
For all COPY TRADERS on FOLLOWME, it is compulsory to use FCOIN in order to subscribe to the quality Signals. With the amazing performance of the Signal Providers, we assure you it is definitely worth it!
Redeem gifts at the FCOIN exchange centre (Available for APP users only)
If you are an APP user of the FOLLOWME platform, you probably would have noticed the FCOIN exchange centre by now. As for the web users, we are really sorry that this is not available just yet.
Nonetheless, you can still download the APP (Android & Store) and log in with the same credentials to check out the awesome gift options for redemption there!
How long is the validity of each FCOIN?
For FCOIN earned from redemption, Reward, there is no expiry date.
As for FCOIN earned from the bonus pool, it must be collected within SEVEN days, otherwise, it will expire and become invalid.
Top-up Instructions
1. We currently support PayPal and credit card payments (depending on your origin country).
2. Upon confirmation of the FCOIN purchase (top-up), the payment will be credited through your corresponding payment method and account.
3. Once the top-up is successful, any refund, withdrawal, or transfer to other accounts are not supported at this time.
Read More: A Complete Guide About Payment, Withdrawal & Top-Up
Disclaimer: The content above represents only the views of the author or guest. It does not represent any views or positions of FOLLOWME and does not mean that FOLLOWME agrees with its statement or description, nor does it constitute any investment advice. For all actions taken by visitors based on information provided by the FOLLOWME community, the community does not assume any form of liability unless otherwise expressly promised in writing.
FOLLOWME Trading Community Website: https://www.followme.com