If you are looking for the right trader to learn from or simply a right signal to copy trade from, this is definitely the exact space you need to keep an eye on every week starting today!
Long story short, we are going to highlight ONE superb trader every week based on their trading performance, ranking and you know the drills.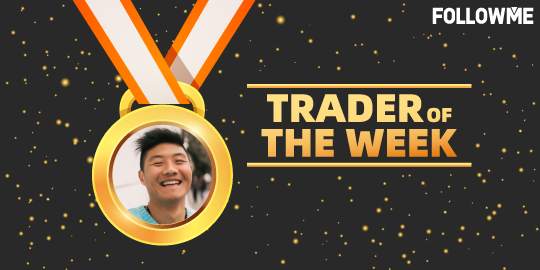 This week, we want to feature this trader, Kinabalu with his consistent growth in trading since joining FOLLOWME in May 2020. As of Nov 18, 2020 - 11:42 a.m. (GMT+8), he has earned a net profit of $2,231.94 since May 8, 2020. With an average net profit of $ 243.53 spread across 42 orders, Kinabalu has been a careful trader with a proper risk-control strategy.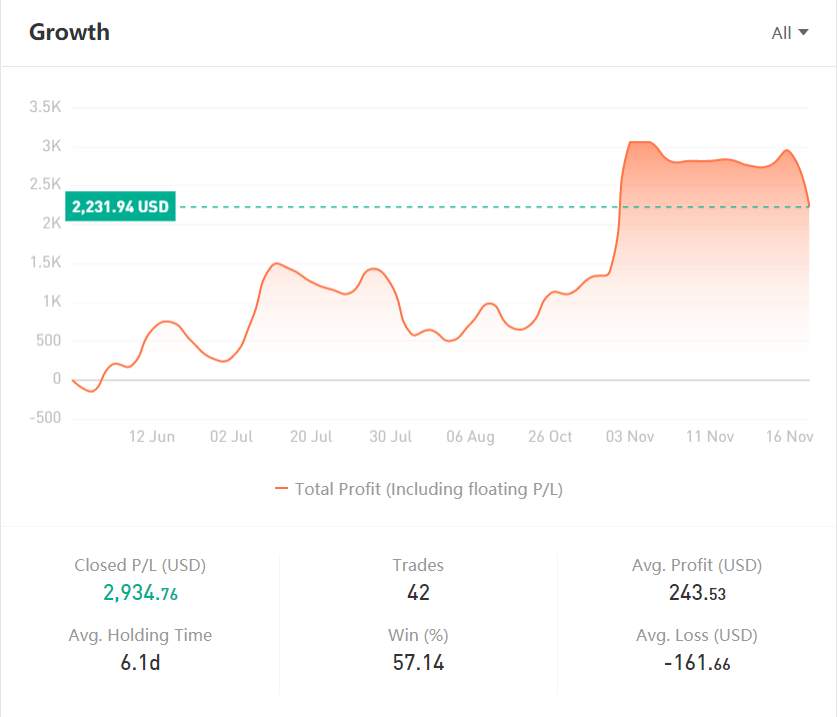 What caught our attention is his orders over the past 30 days where he has managed to score a higher than usual average net profit of $312.39 given the on-going market sentiment and various movers such as the COVID-19 vaccines and U.S. election. This has caused the U.S. dollar, gold price and stock markets to move on a larger scale than usual.
To note, Kinabalu's preferences in trading symbols include XAU/USD - gold, WTI, and several major currency pairs - EUR/USD, GBP/USD, and USD/JPY. This is not an unusual portfolio as you may notice yourself but given his performance over the past 30 days, we believe he may be undervalued with his opportunistic trading style and risk-control strategy in place.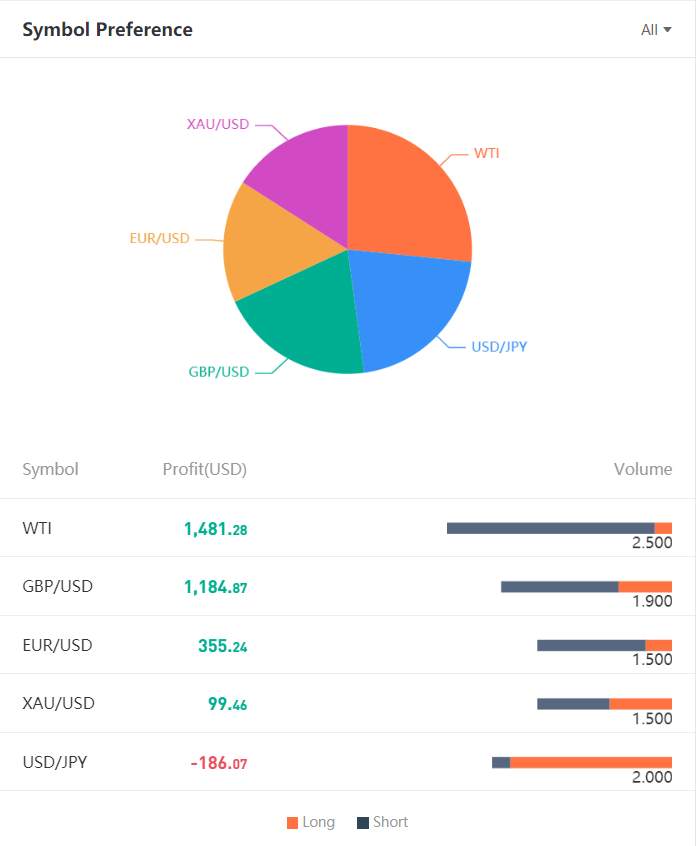 Now, let's talk about his overall ranking score.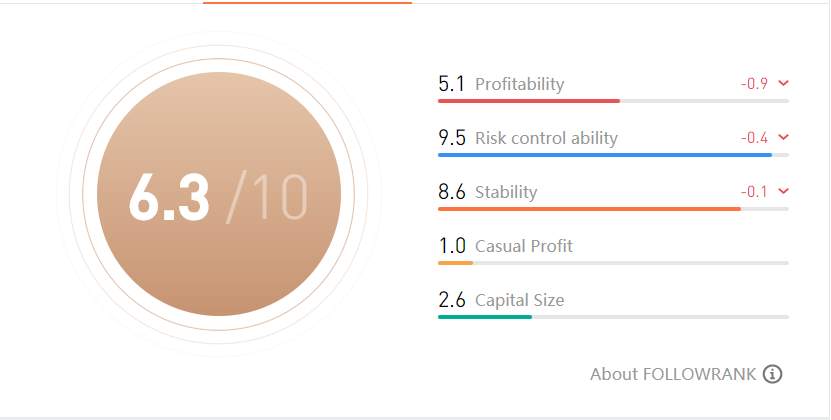 Overall, Kinabalu has been ranging in between 5 to 7 in terms of his ranking on FOLLOWRANK. As of Nov 18, 2020, his total rank score is 6.3 with a risk control ability score of 9.5 and a stability score of 8.6. Despite having a lower score of casual profit at 1.0, he has been showing more aggressiveness in his trades lately which could be a push to this. (We really hope so!)
With a total number of followers at 196 to-date, Kinabalu's highest record of helping his followers in total profit was $11,345.28 on Nov 3, 2020. Based on our analysis, this happened when his followers base grew significantly in the recent two weeks as shown below.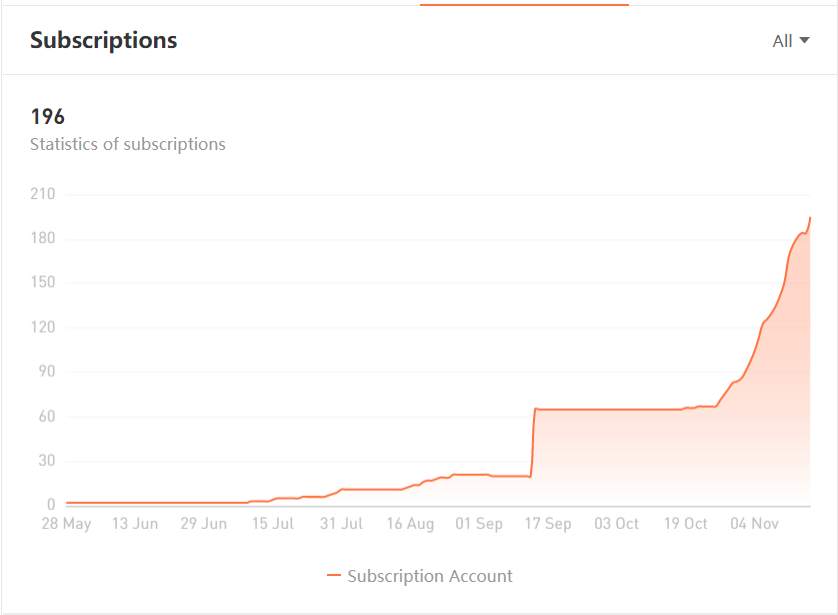 Now could the growing followers base be the main motivation for his recent outstanding performance as well? We will leave that to you to discover.
That's all for this week's trader of the week! If you are interested, check out his profile here to either follow his notes or subscribe for immediate copy-trade.
Disclaimer: The data above should not be construed as investment advice. Any trades or hedges you make are taken at your own risk for your own account.