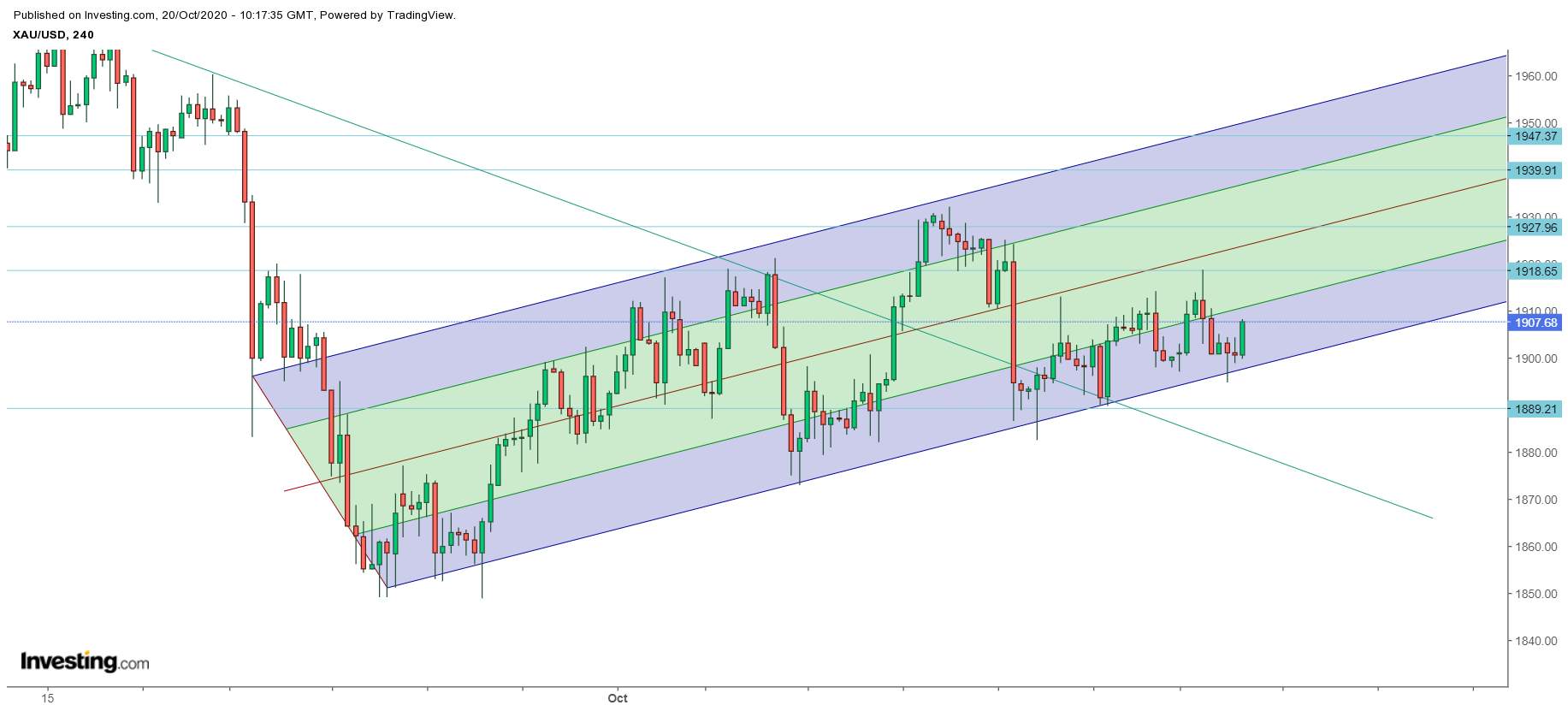 Photo : H4 gold price
The only alternative for Trump is a quick win with a smaller stimulus package, but that's also unlikely to receive Democratic support. There will be a stand-alone vote on more Paycheck Protection funds on Tuesday followed by a vote on a skinny $500-billion stimulus bill on Wednesday. If nothing happens by end of day Tuesday, stocks could fall sharply, leading to broad-based risk aversion in the forex market. For now, the possibility of stimulus is the only thing keeping the equity markets supported.
There are a number of Federal Reserve officials scheduled to speak this week, but there's very little market-moving data outside of Markit PMIs on Friday that will shed some light on whether the record-breaking new coronavirus cases in 10 states took a bite out of growth in October. Currently, only two U.S. states show a downward trend in new COVID-19 cases.
For any further information please refer to https://www.investing.com/anal...