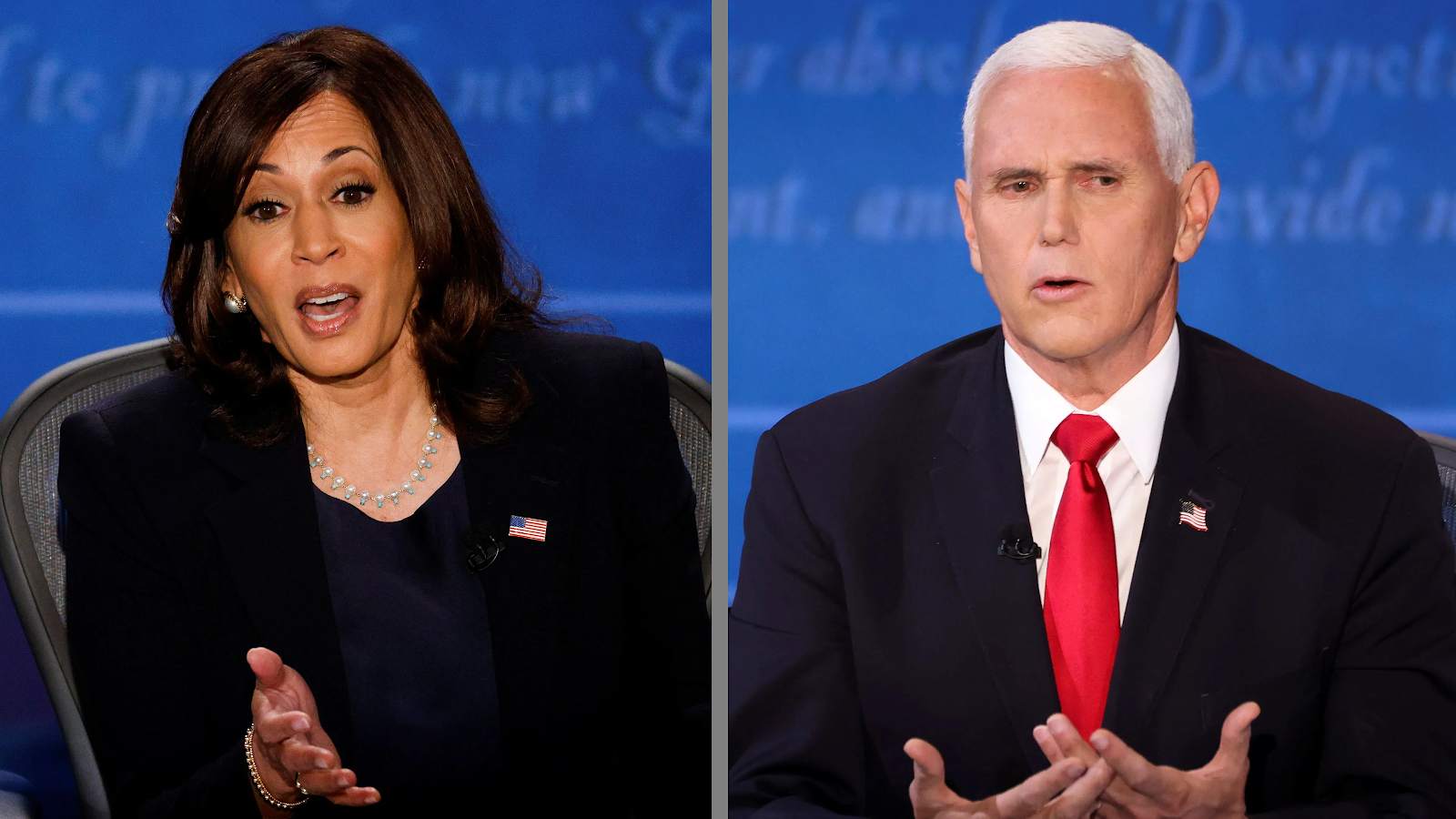 NEW YORK -- Is China a competitor, adversary or enemy? That was one of the questions posed at the U.S. vice presidential debate held Wednesday evening, where Vice President Mike Pence and Democratic nominee Sen. Kamala Harris engaged in a heated discussion that included foreign policy.
"You lost that trade war," Harris said of President Donald Trump's trade negotiations with China. "Because of a so-called trade war with China, America lost 300,000 manufacturing jobs. Farmers have experienced bankruptcy because of it. We are in a manufacturing recession because of it."
Pence immediately fired back. "Lost the trade war with China? Joe Biden never fought it," he said, adding, "Joe Biden has been a cheerleader for communist China over the last several decades."
Unlike the presidential debate on Sept. 29, the two nominees were not told of the questions or the topics beforehand.
On foreign policy, the two presented contrasting pictures of America's standing in the world.
Pence said that the administration has "stood strong with our allies" but that it has also been demanding to them. "NATO has been contributing more to our common defense than ever before thanks to President Trump's leadership," he said.
Harris said that the strength of America, in addition to the military, has always been its relationship with its partners. "People who've stood with you, you've got to stand with them. You've got to know who your adversaries are, and keep them in check. But what we've seen with Donald Trump is that he has betrayed our friends and embraced dictators around the world."
As Trump recovers from a COVID-19 infection, the 90-minute debate at the University of Utah in Salt Lake City drew outsize interest, as the two battled to convince voters they are ready to step into the top job if necessary.
Read more from the original article: https://asia.nikkei.com/Politi...