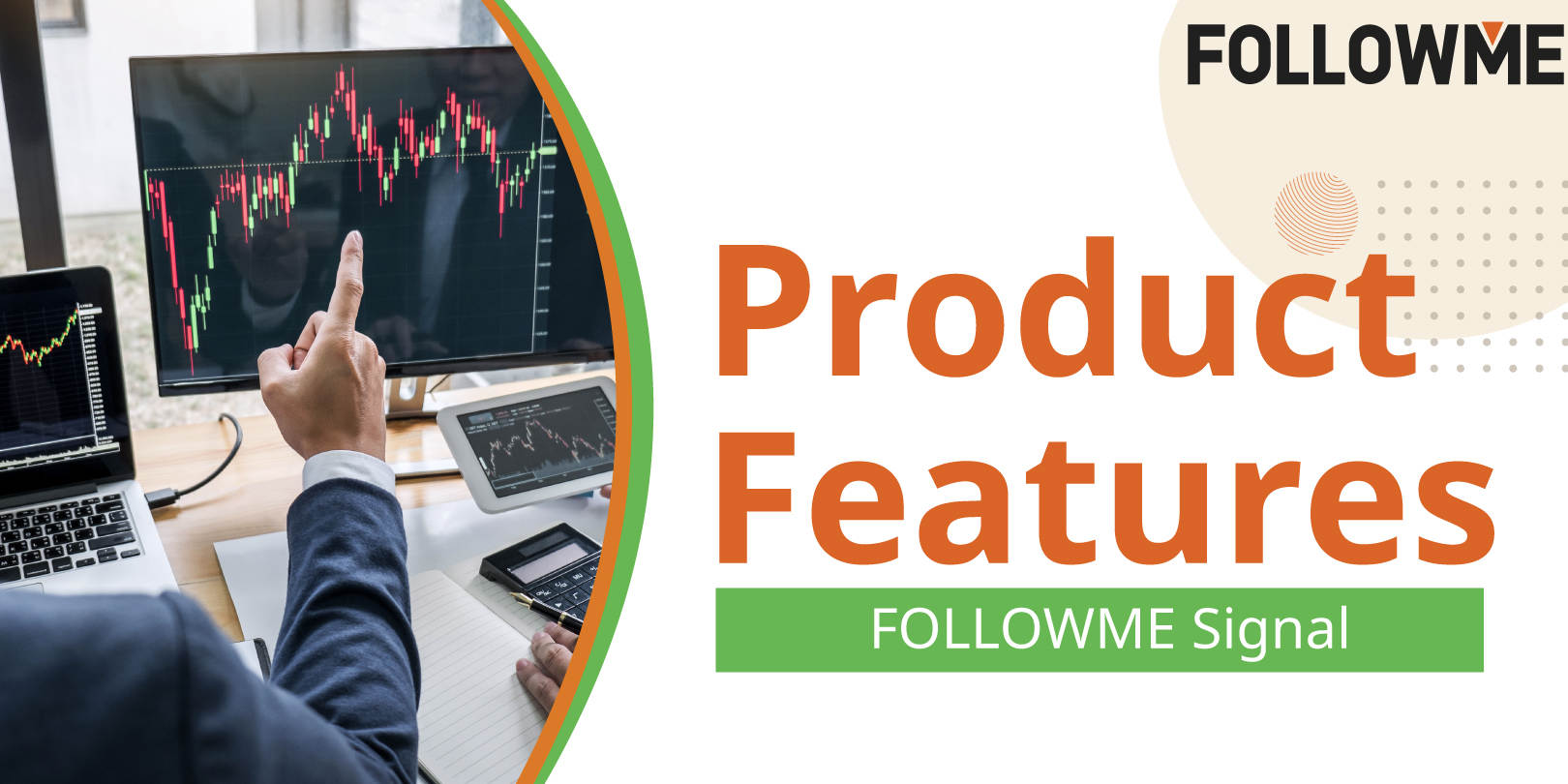 Qualified traders and their performances will be displayed in the 'Signal' tab ranked by FOLLOWME algorithm. 'Signal' list shows key data of the Trader's account such as return on investment (ROI), subscriber base, and more, making it convenient for you to screen and choose.
Note: APP and WEB content operations are basically the same, and the following content is displayed on the website.
Where is the entry?
Click on the navigation "Signal" to enter the Signal page.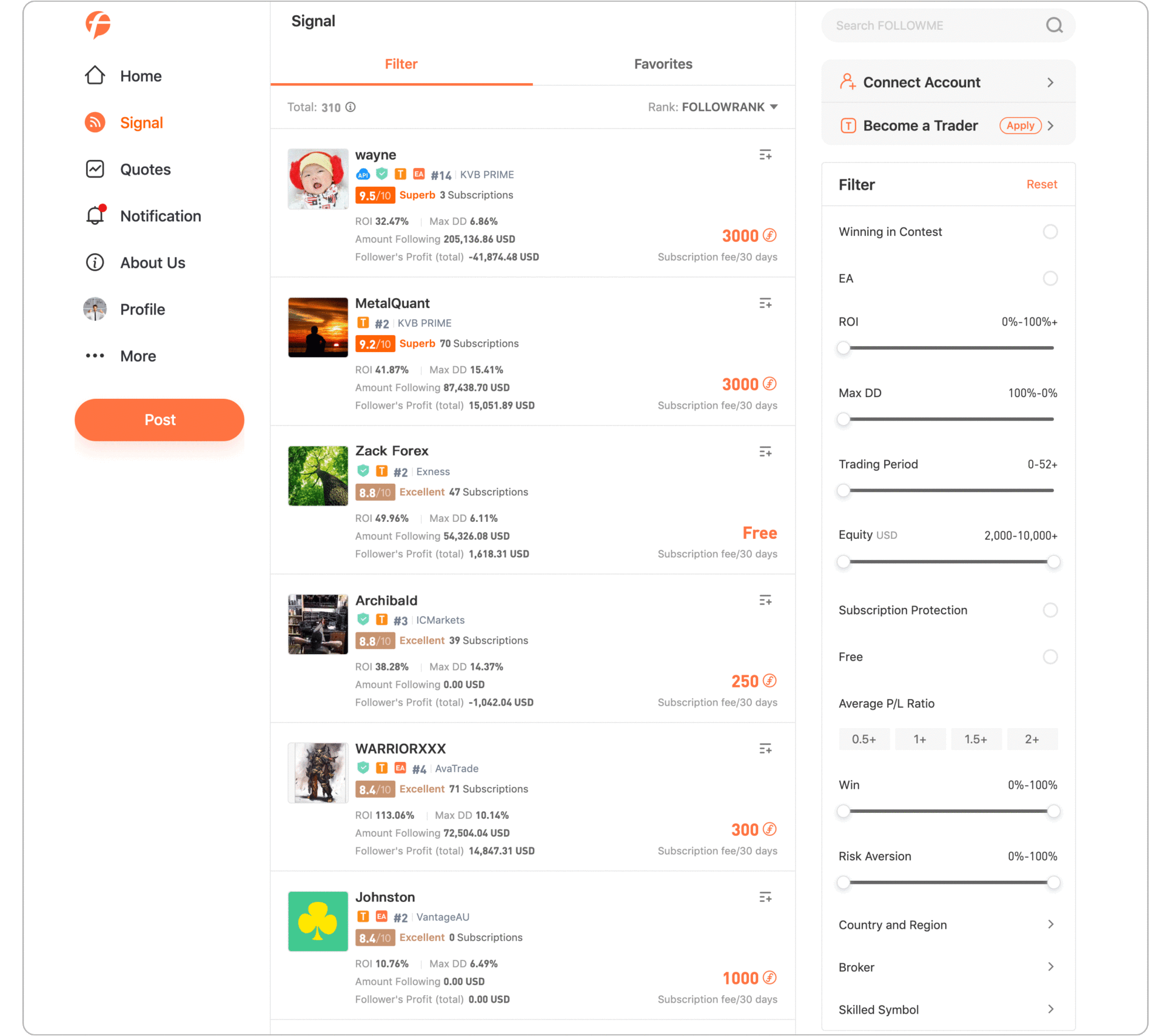 Each signal card contains the trader's nickname, account number, medal, FOLLOWRANK score, number of subscriptions, ROI, Maximum drawdown (Max DD), subscription fee, etc. At the same time, according to different sorting conditions you may choose in the right tab, the corresponding fields will also be displayed in bold.

How to get on the Signal list?
To be qualified, you must achieve the criteria below.
The account role is the Trader account of the verified Broker;
The account equity is not less than $2,000;
The account equity is not less than $2,000.
No less than one position holding/closing trading has been made in the past 13 weeks (data updated every 10 mins).
Note: you can also learn about the rules in details from the prompt in the upper left corner.

How to Filter?
Different Traders' signals have different characteristics and advantages. We provide multiple ranking conditions and periods to showcase the trading signals in each dimension accordingly. You can easily sort this using the filter in the upper right corner.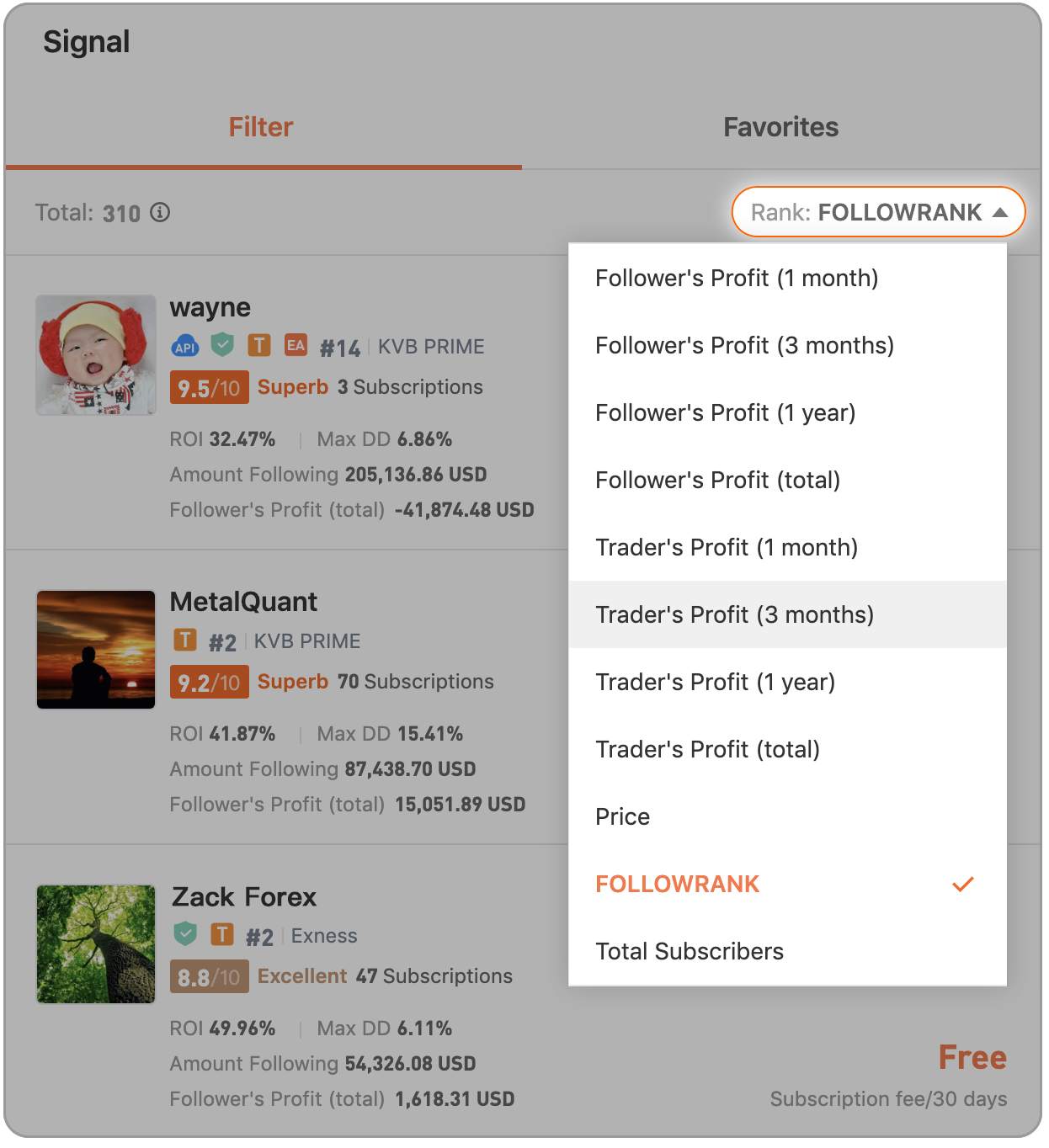 There is a filter panel on the right. You can set the minimum conditions according to your trading preferences. Available filter items include (but are not limited to) ROI, Max DD, whether to use an expert advisor (EA), Trading Period, Equity, Win Ratio, etc.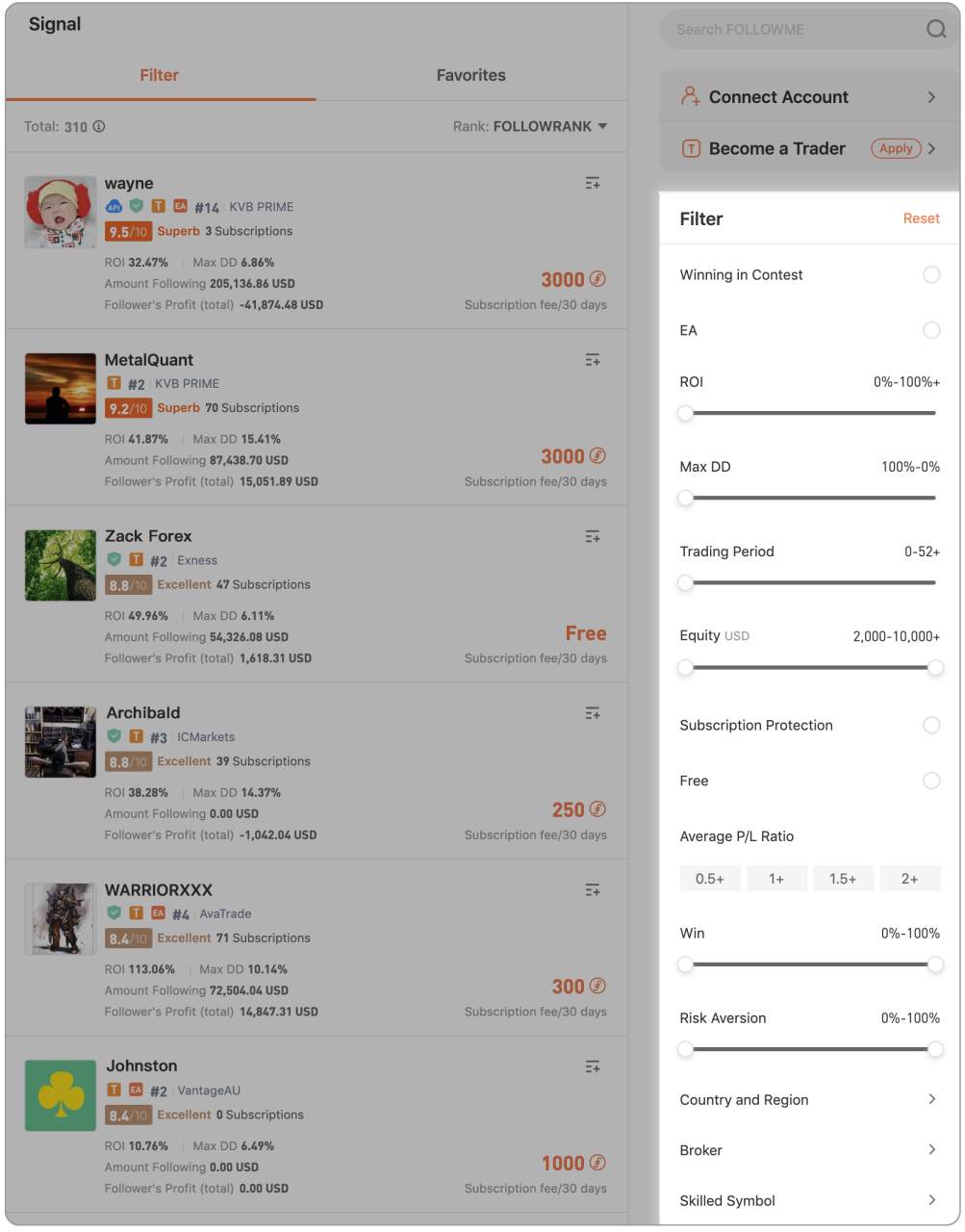 For any term that you do not understand, move-in, or click on the corresponding term, and the relevant interpretation will show.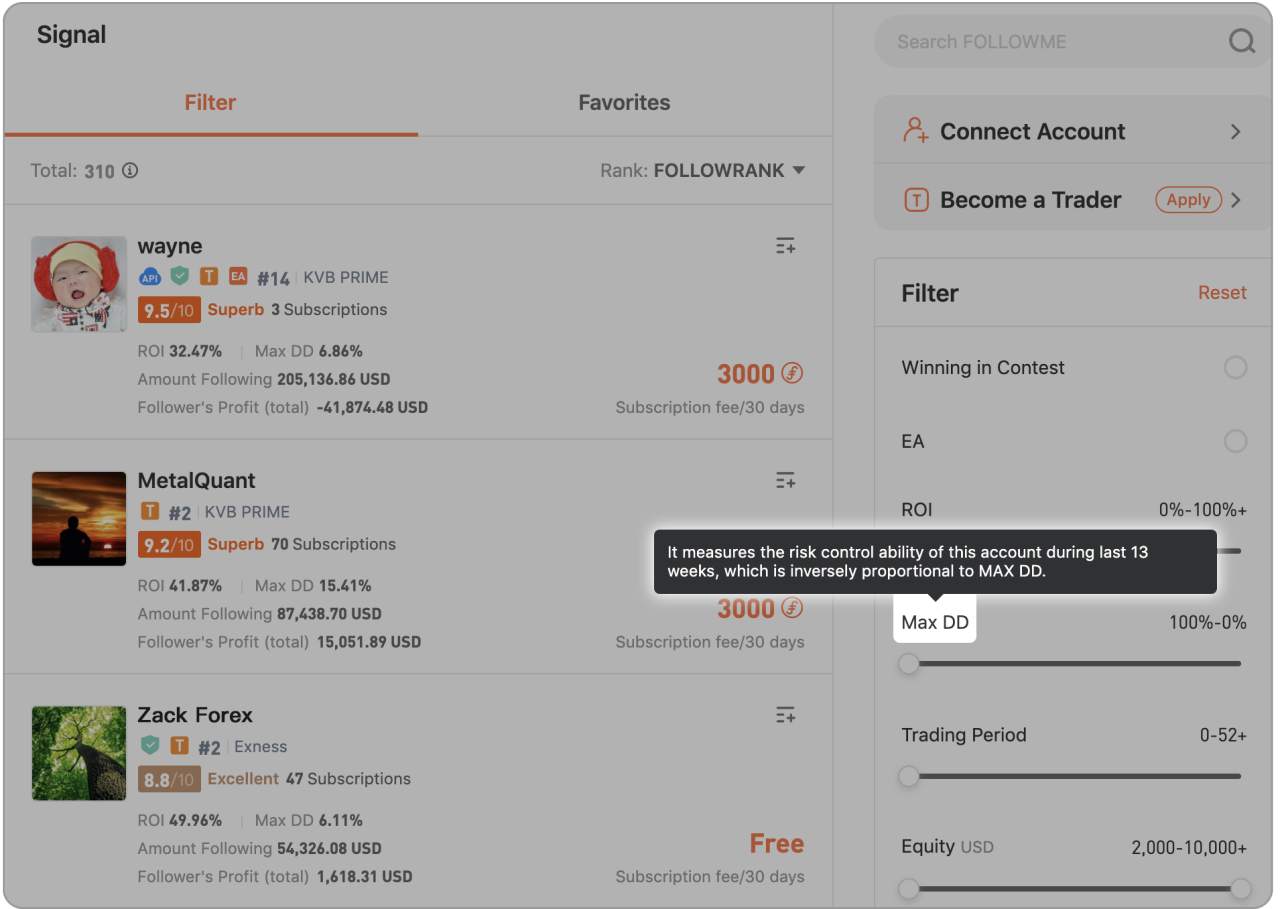 How to Use Favorites?
When you select your favorite trader, we can add to the Favorites list by clicking the icon in the upper right corner for long-term observation.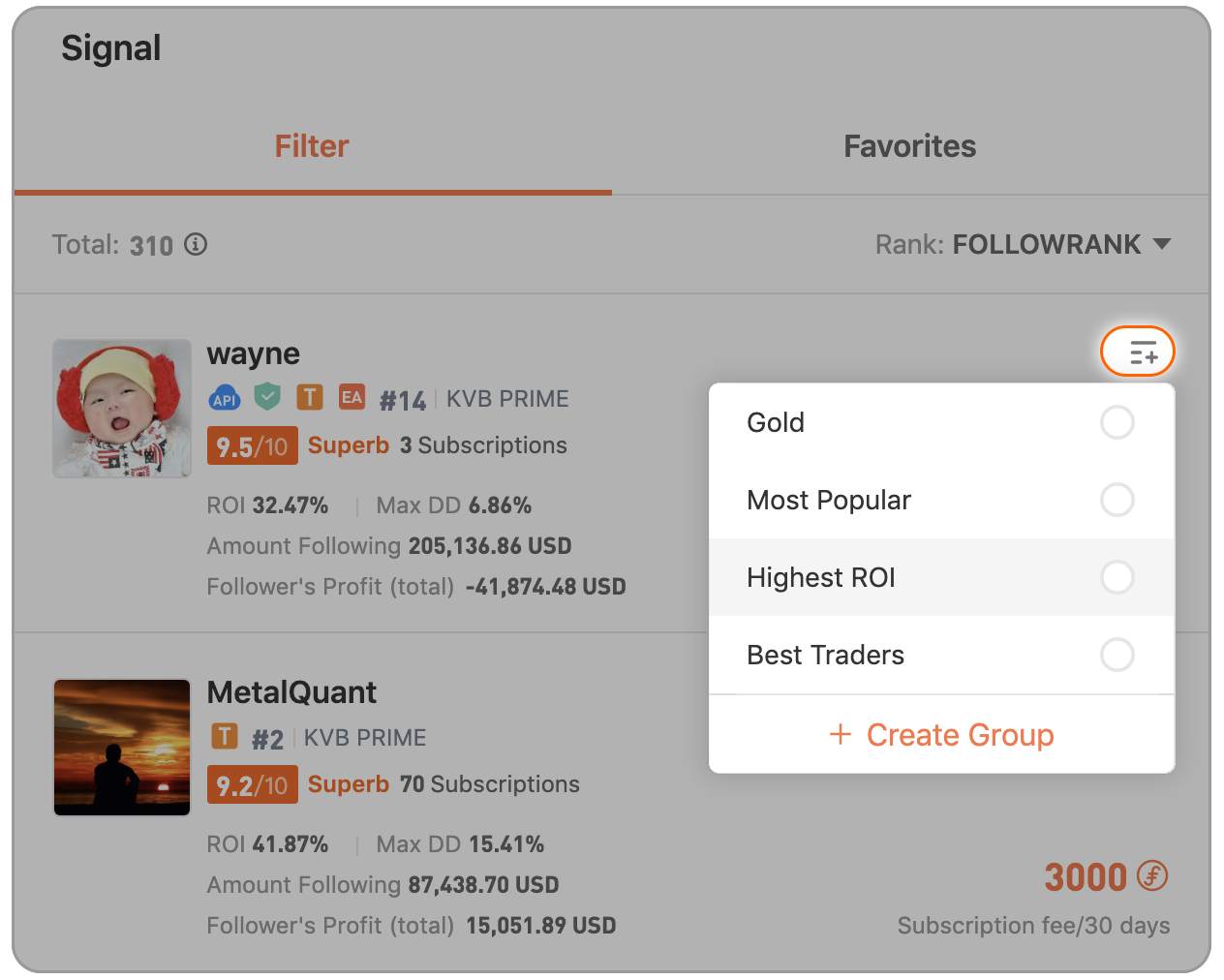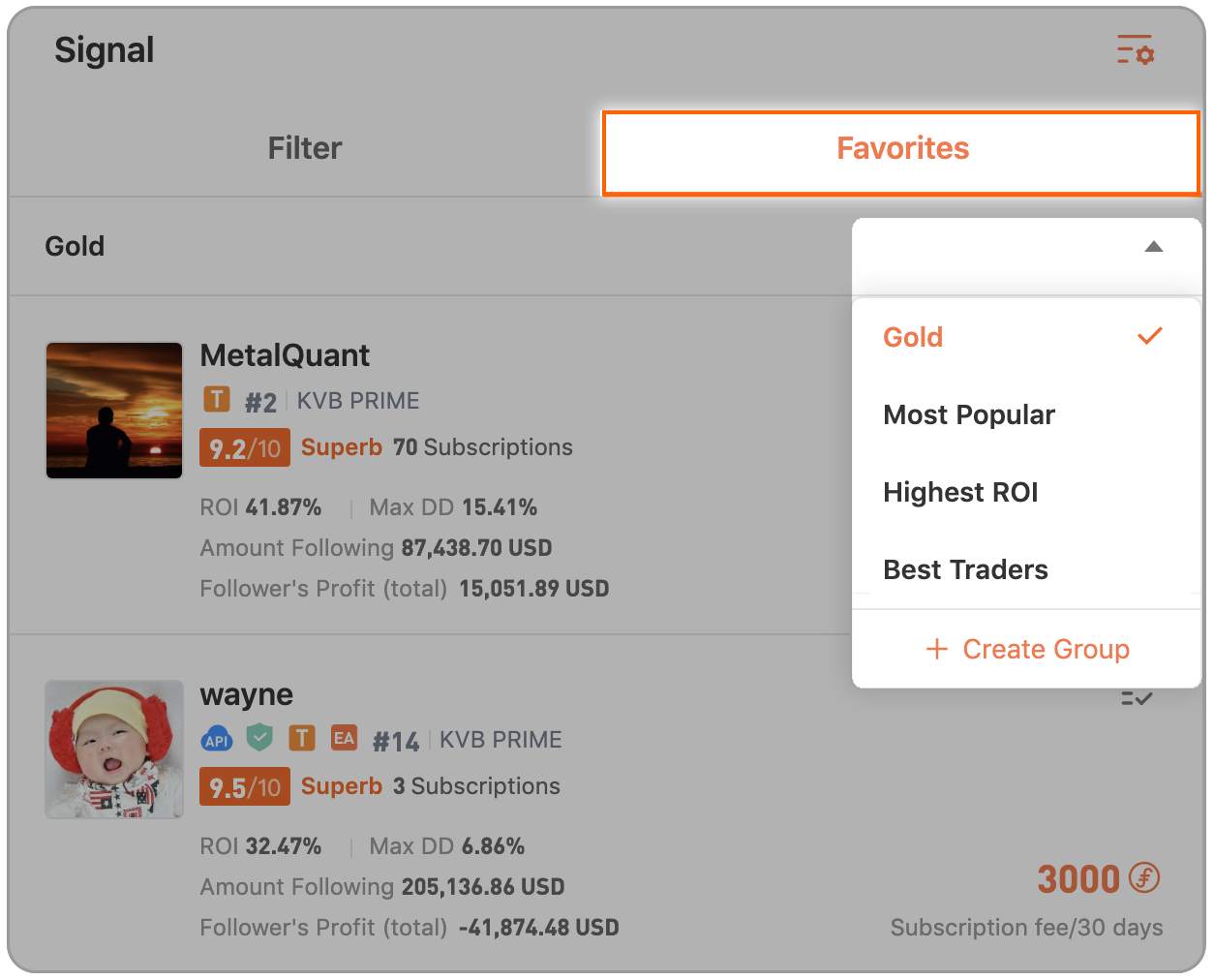 In the Favorite tab, related favorite groups can also be adjusted by setting the entry at the top right corner of the page to adjust the order of the favorite groups, create a new group, modify the existing group information or list.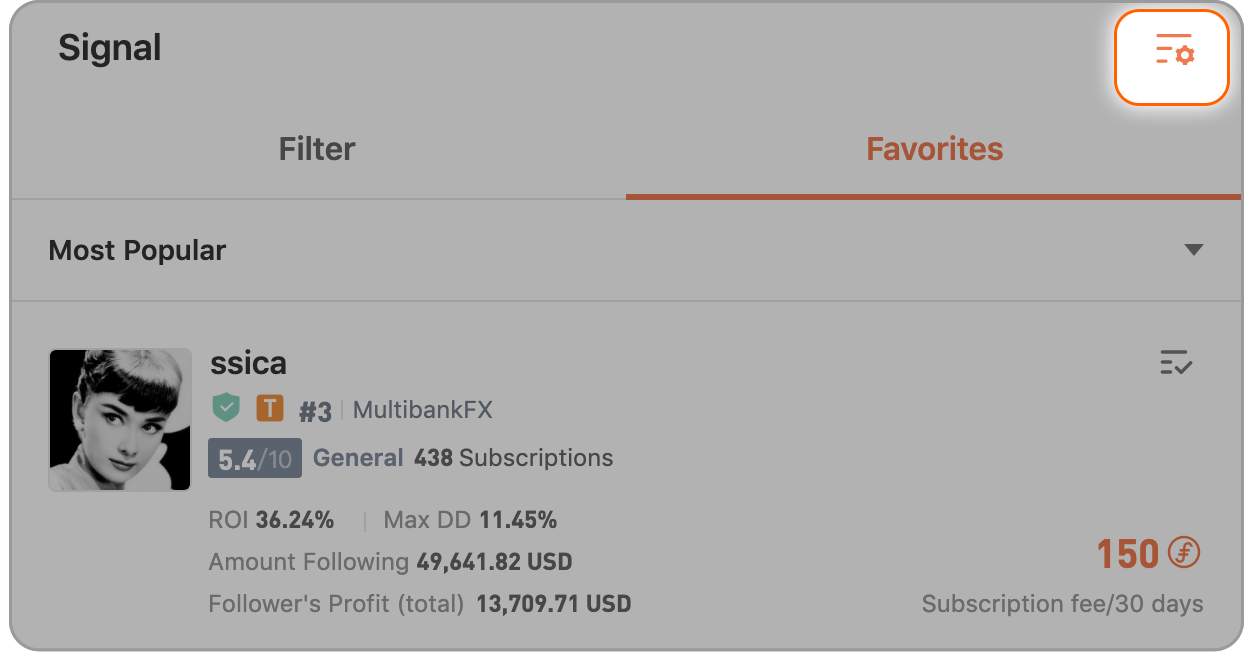 After you set a group name, you will be able to add the selected Signal to your group list.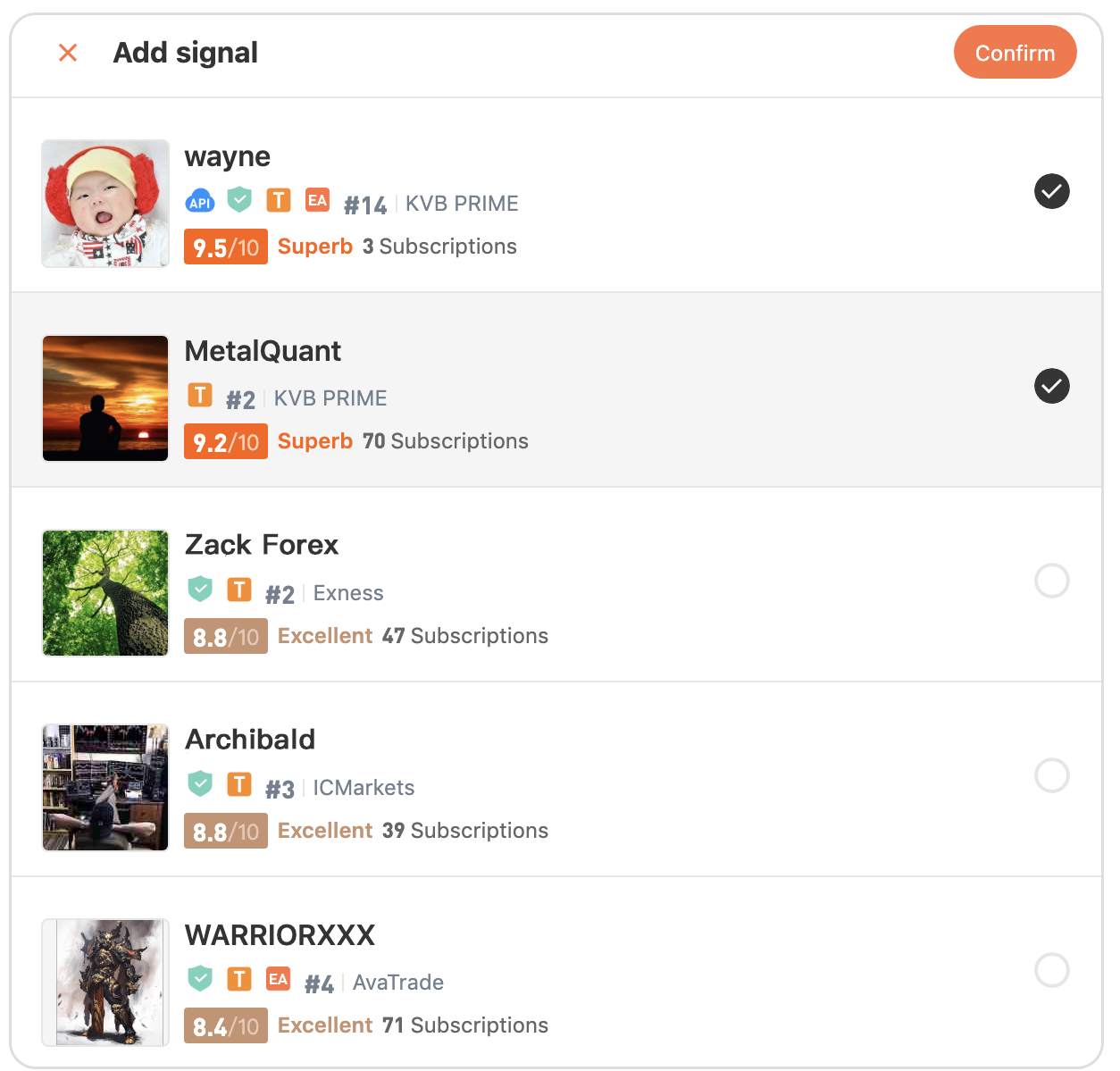 Reference
You may also be interested in the following product features:
Brand New Trading Account Homepage
How to Use Message & Group Chat?
Stay tuned for more updates!
Click on the navigation "
Signal
" to enter the Signal page.