Trading Account Analysis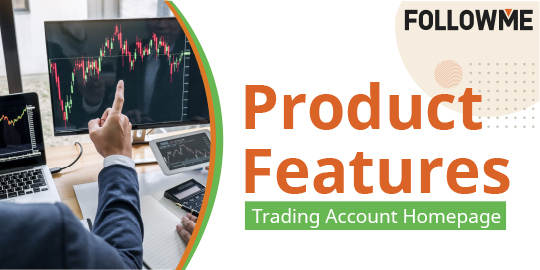 A more sophisticated trading account homepage now replaced the old one. Better trading experience is embedded in this new homepage, which will definitely bring you a more well-rounded outlook of other trader's trading performance as well as your own's.
The new page provides multi-dimensional charts and statistical indicators, which can fully measure the performance of the trading account.
When the trading account is successfully connected with FOLLOWME, all trading orders of the account will be synchronized to the FOLLOWME account data in real-time on the analysis page, the initial synchronization will take 10 seconds to 10 minutes, depending on the trading order volume.
The new page can be directly entered through the signal list by selecting the trader's account, or it can be used on the user's personal homepage through the upper right corner, click "Account" switch to enter.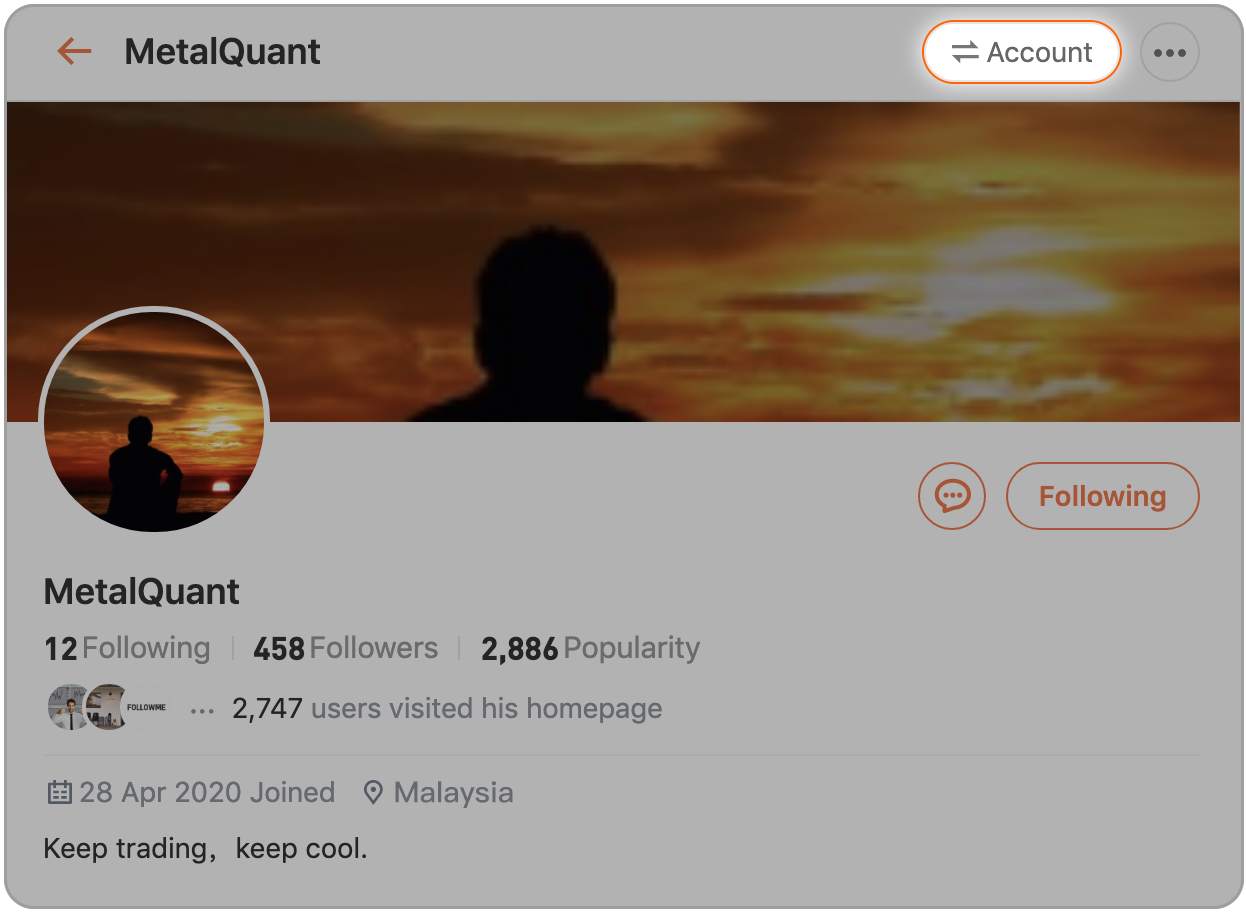 It's defaulted to the user's account with highest cumulative income in the past 90 days, which can be quickly learned from the summary informations on the top and right. It displays an overview data of this account, such as profit, Max DD, position profit, win ratio etc..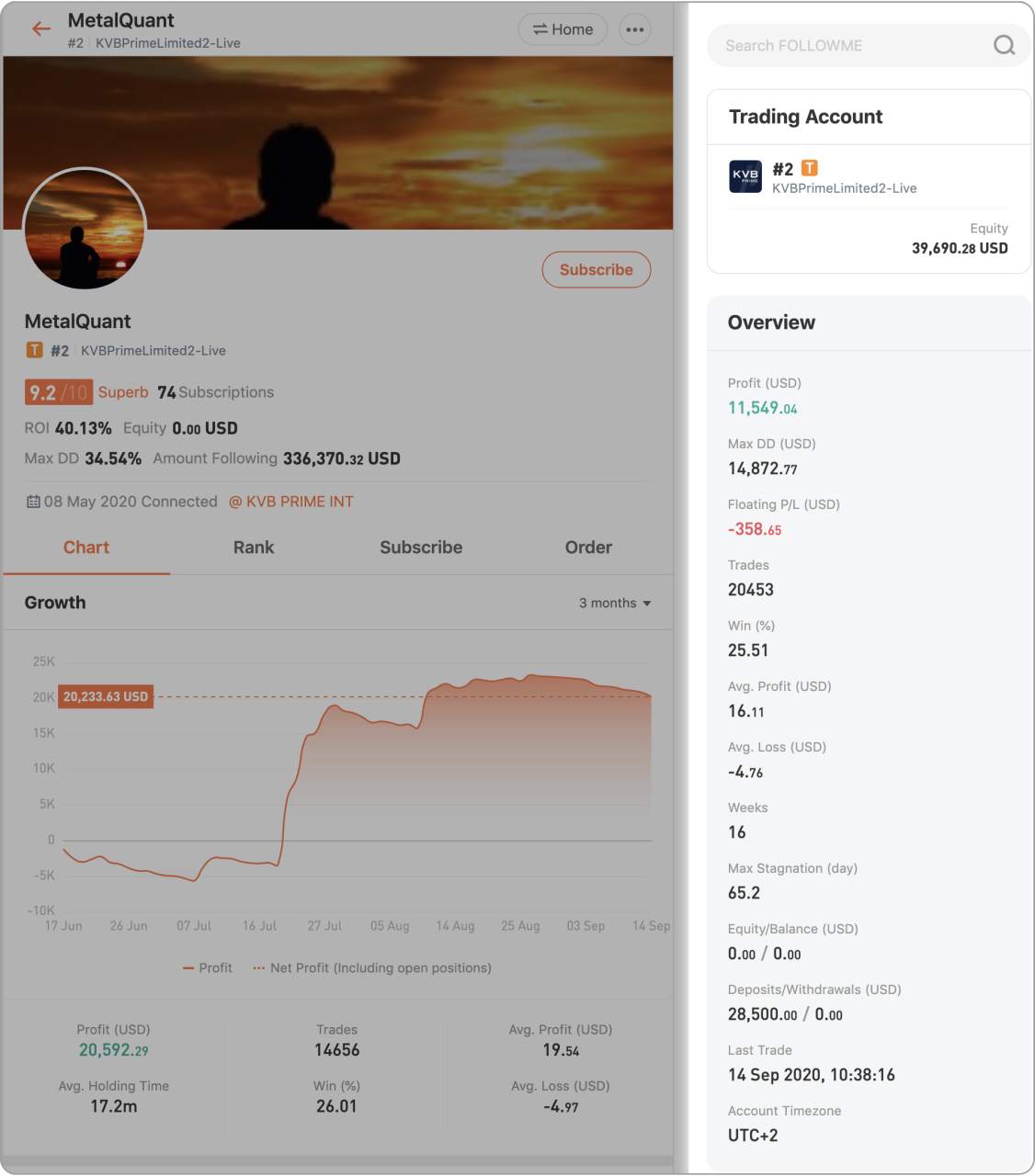 When the trader is connected to multiple live accounts, they can switch through the account label card in the upper right corner.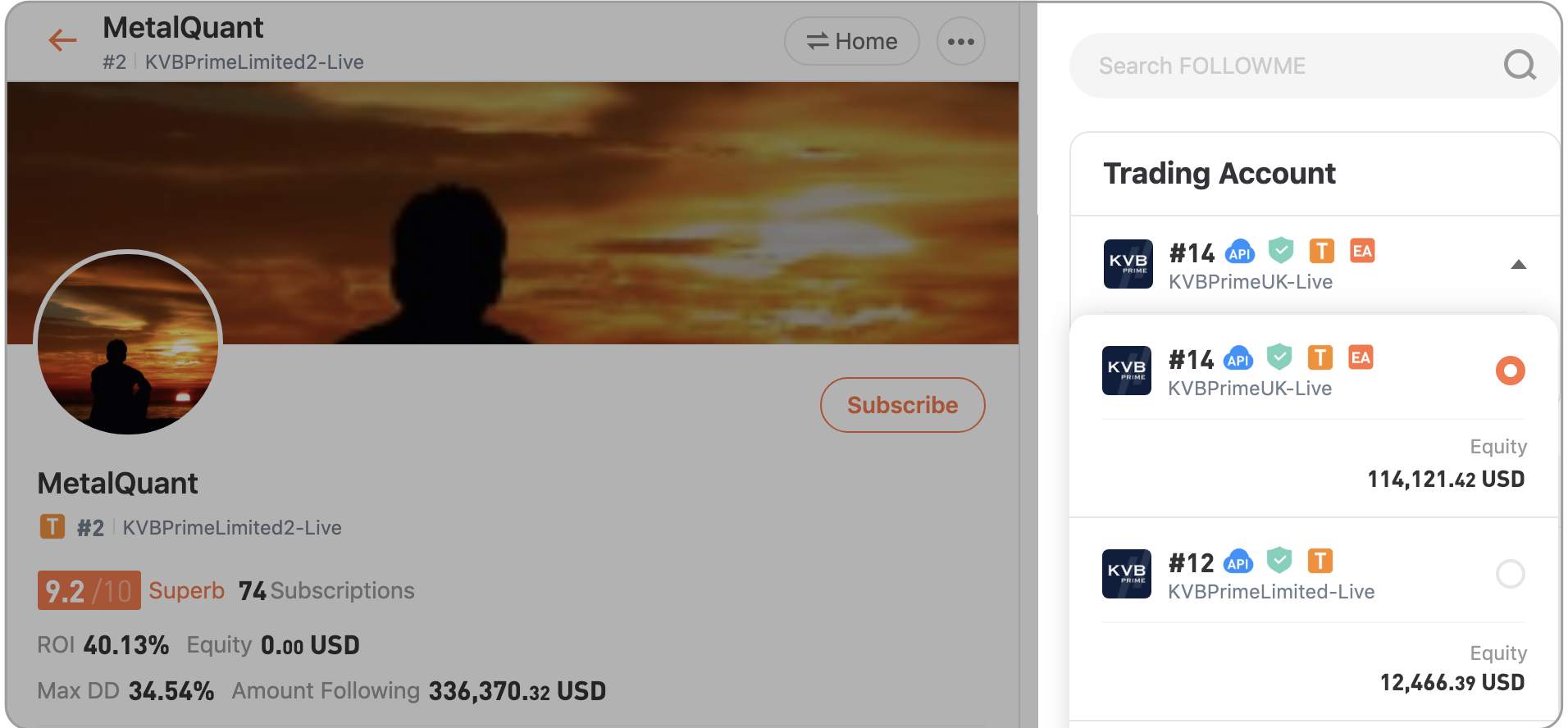 The main content of the account data analysis page consists of four parts: charts, ratings, subscriptions and orders.
What's shown in "Chart"?
The charts mainly analyze trading data from multiple perspectives, which include:
1. Profit Growth
It shows account's profit performance in trends, which can be viewed according to selected time period.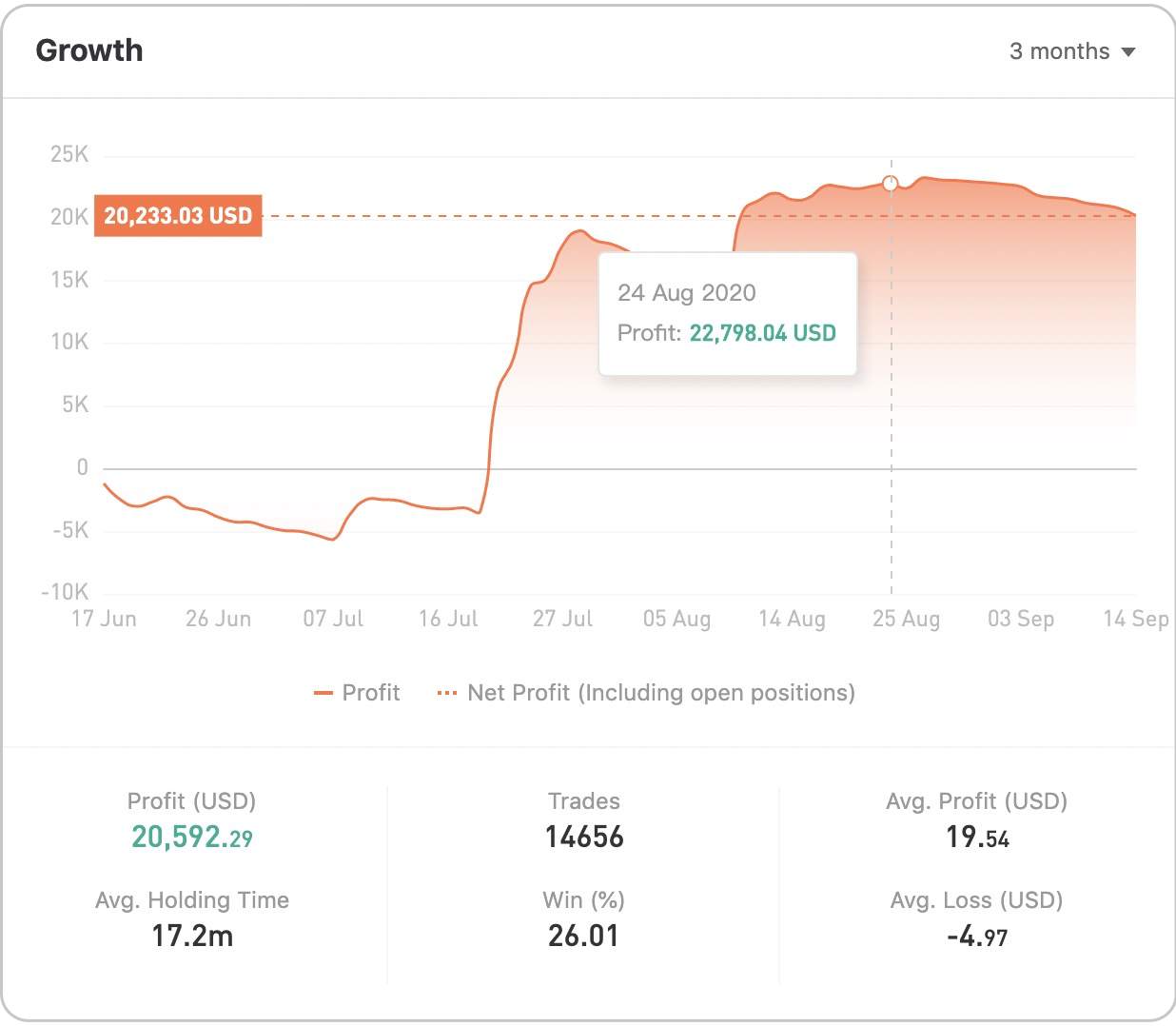 2. Monthly Performance
Showing profit or loss performance in monthly basis.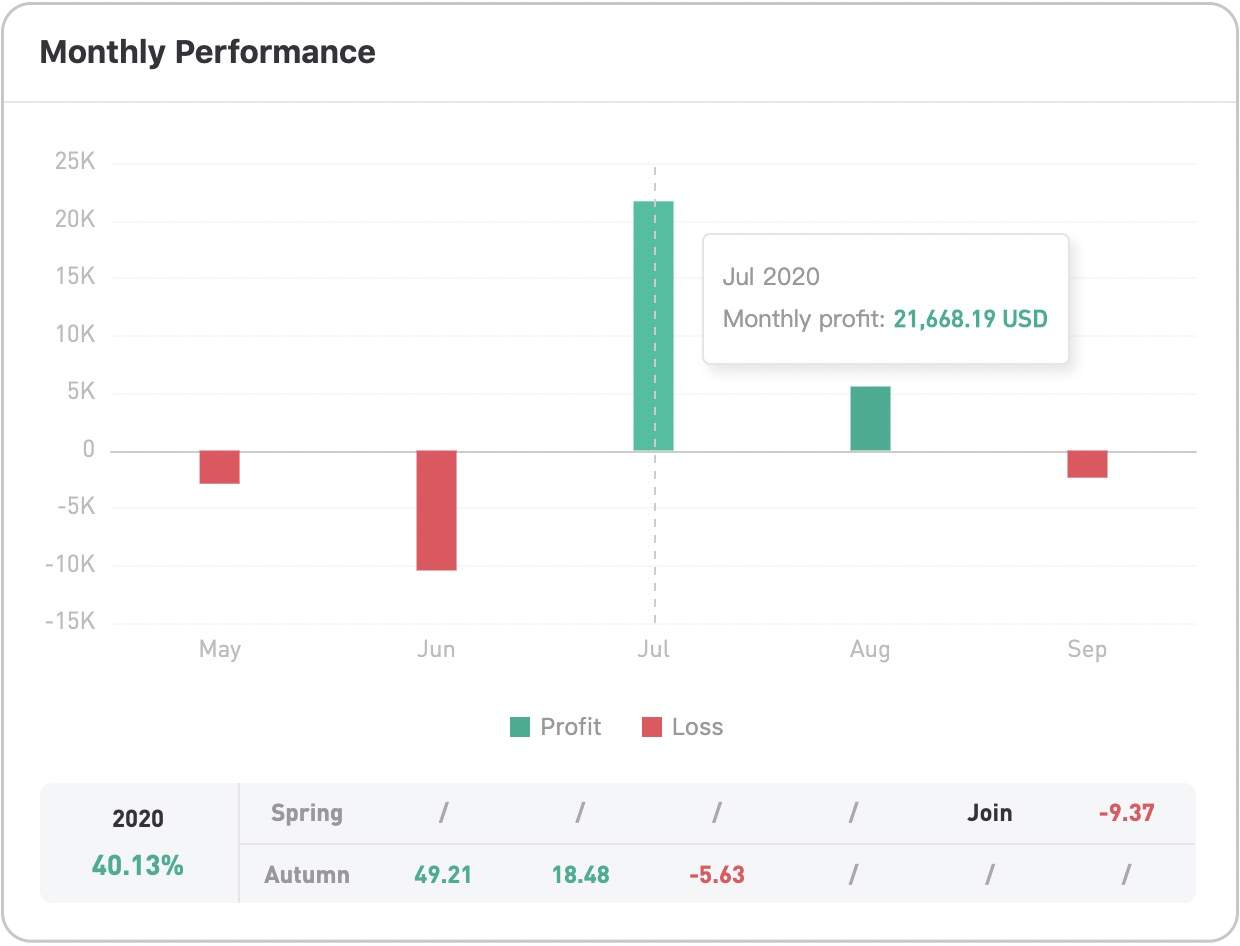 3. Equity/ Balance
Showing profit, deposits, withdrawals, balance & equity in details.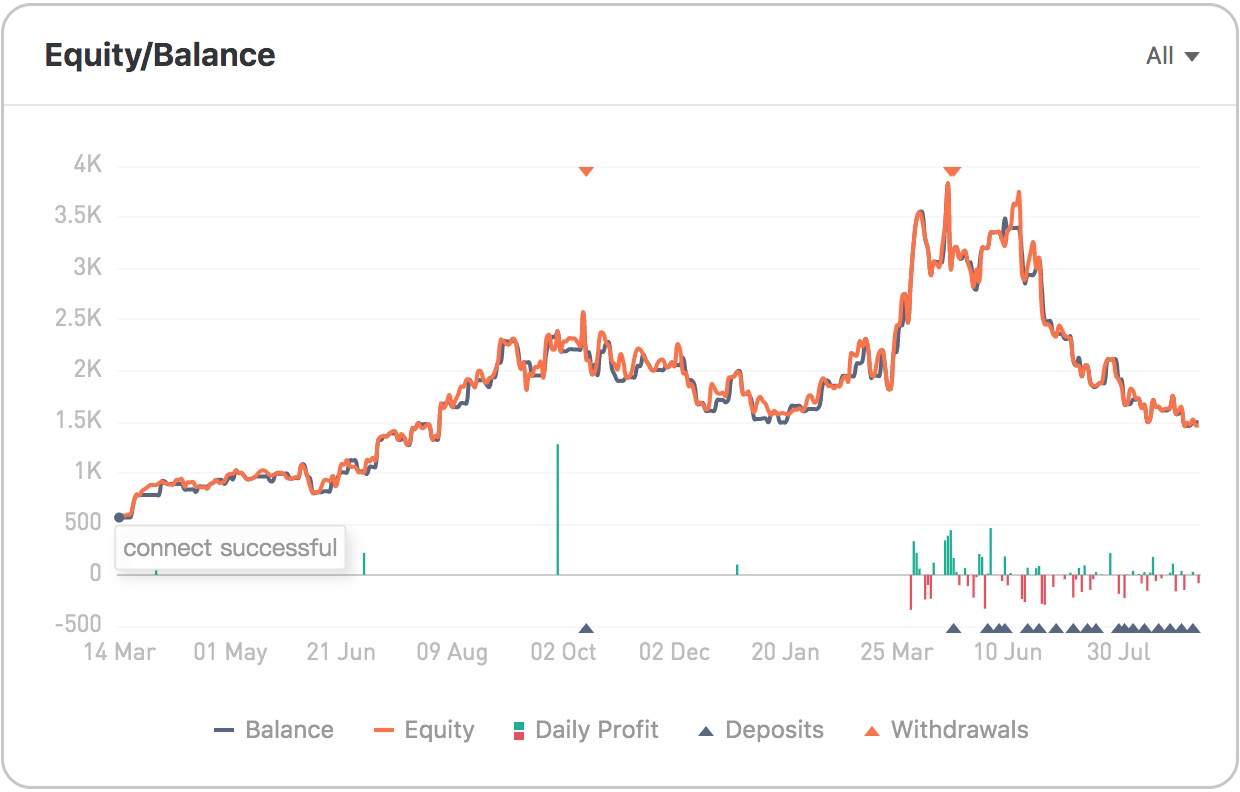 4. Trading Volume
You may volume details according to trading symbols and time period.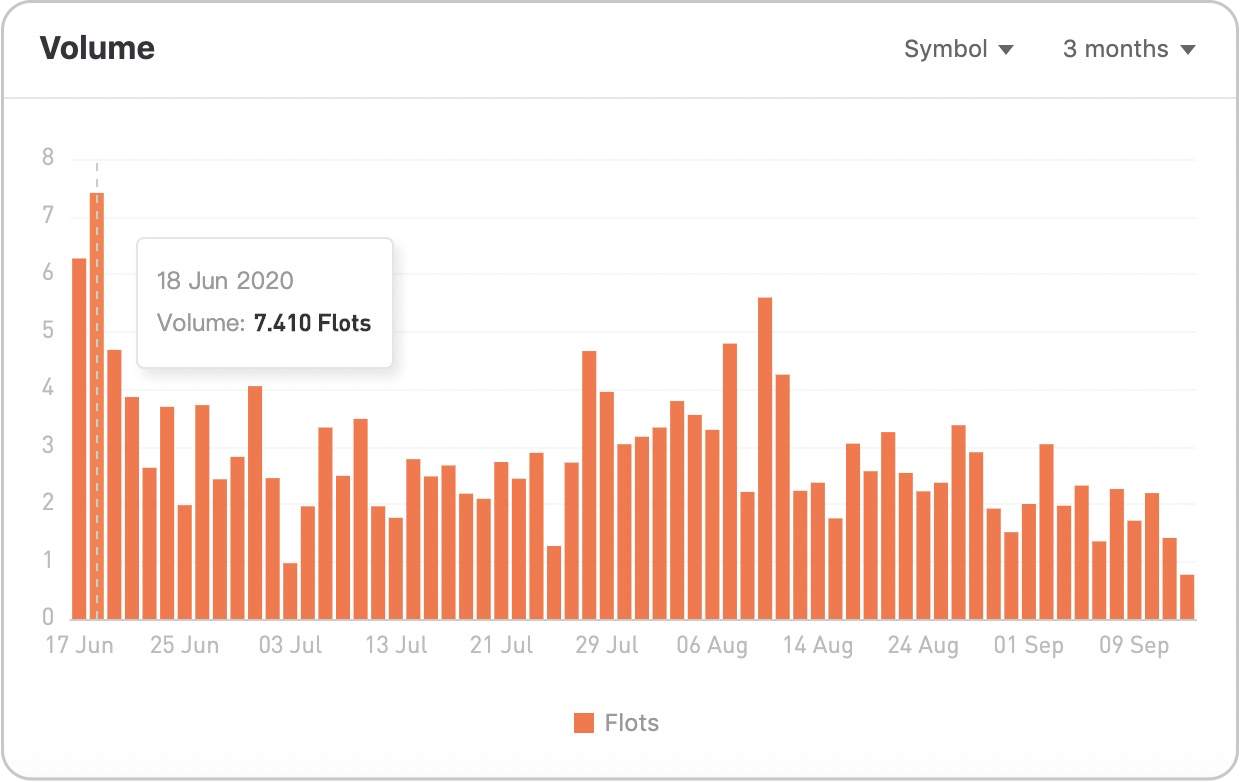 5. Weekly Profit/Loss
P/L is an important indicator to evaluate trading performance, which is shown by closed P/L and floating P/L.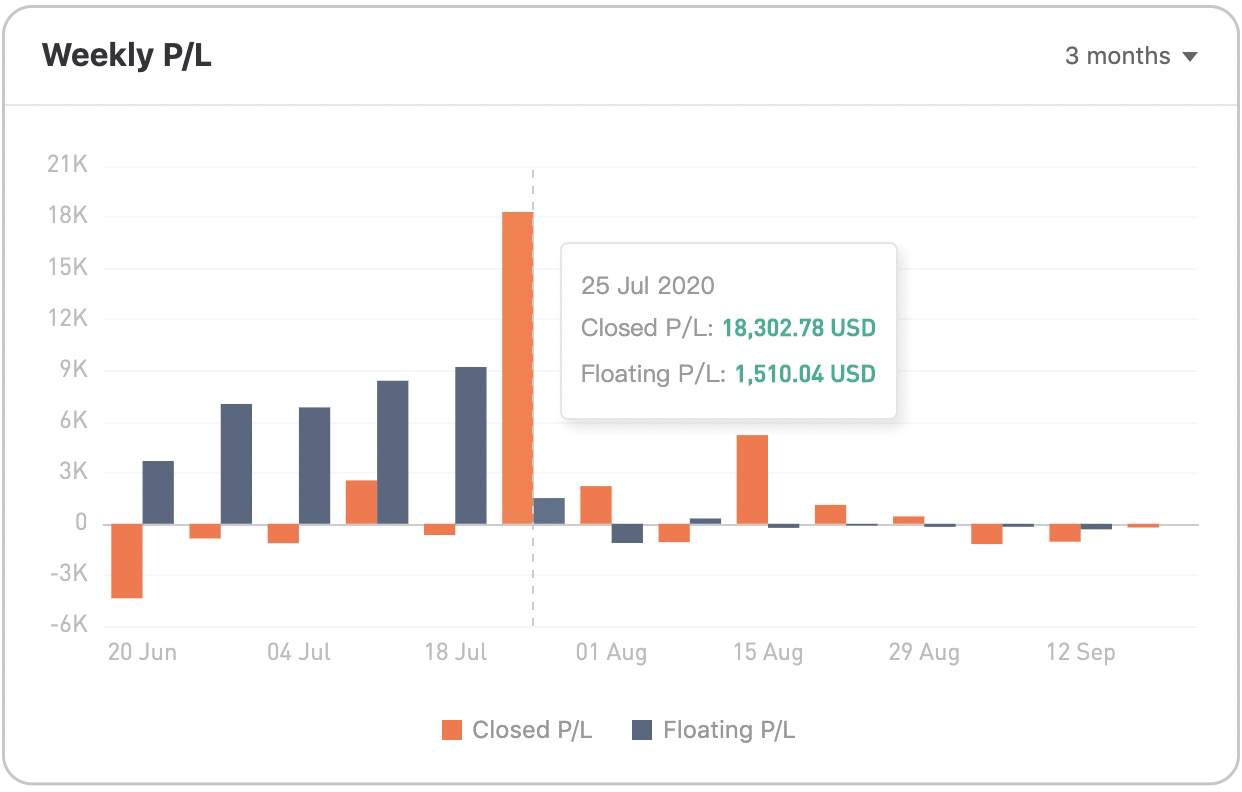 6. Symbol Preference
You can view account's symbol preference according to time period set. Profit and volume of related trading symbol are also displayed.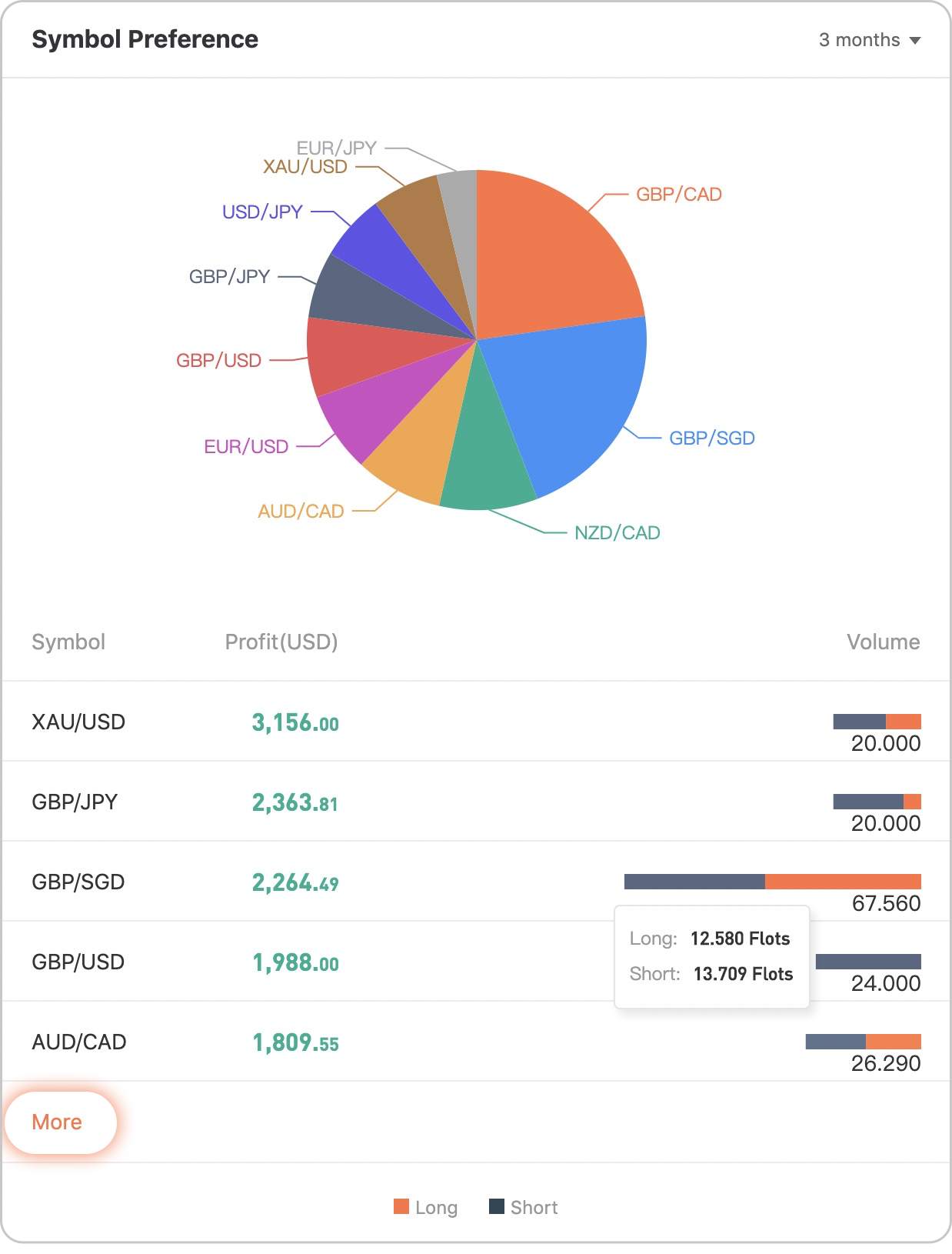 For all the information of its trading symbols, you can view it by clicking "More".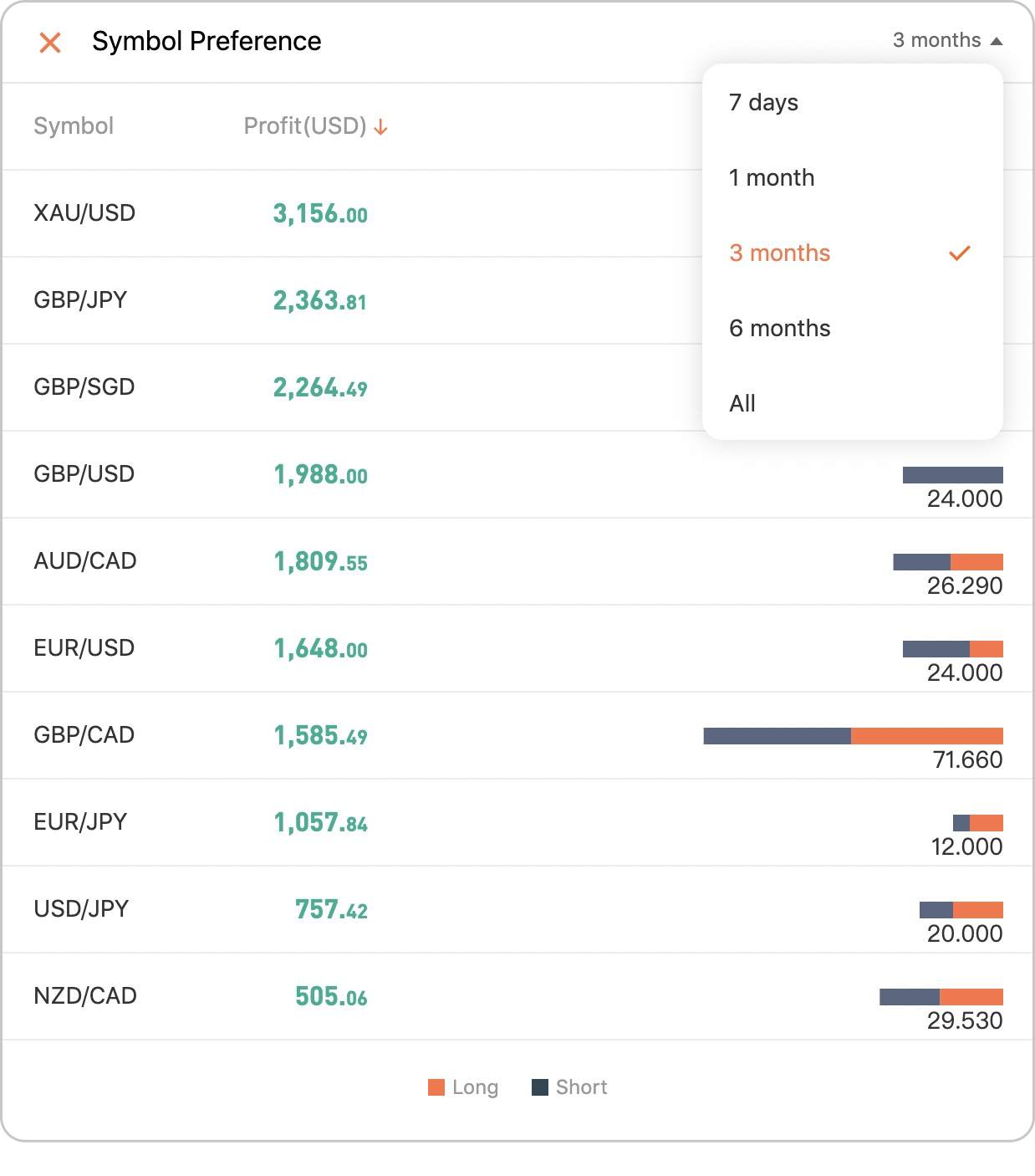 7. Holding Time
Holding time of position can be shown in dots, when green dots stand for win trades while red dots stands for loss trades.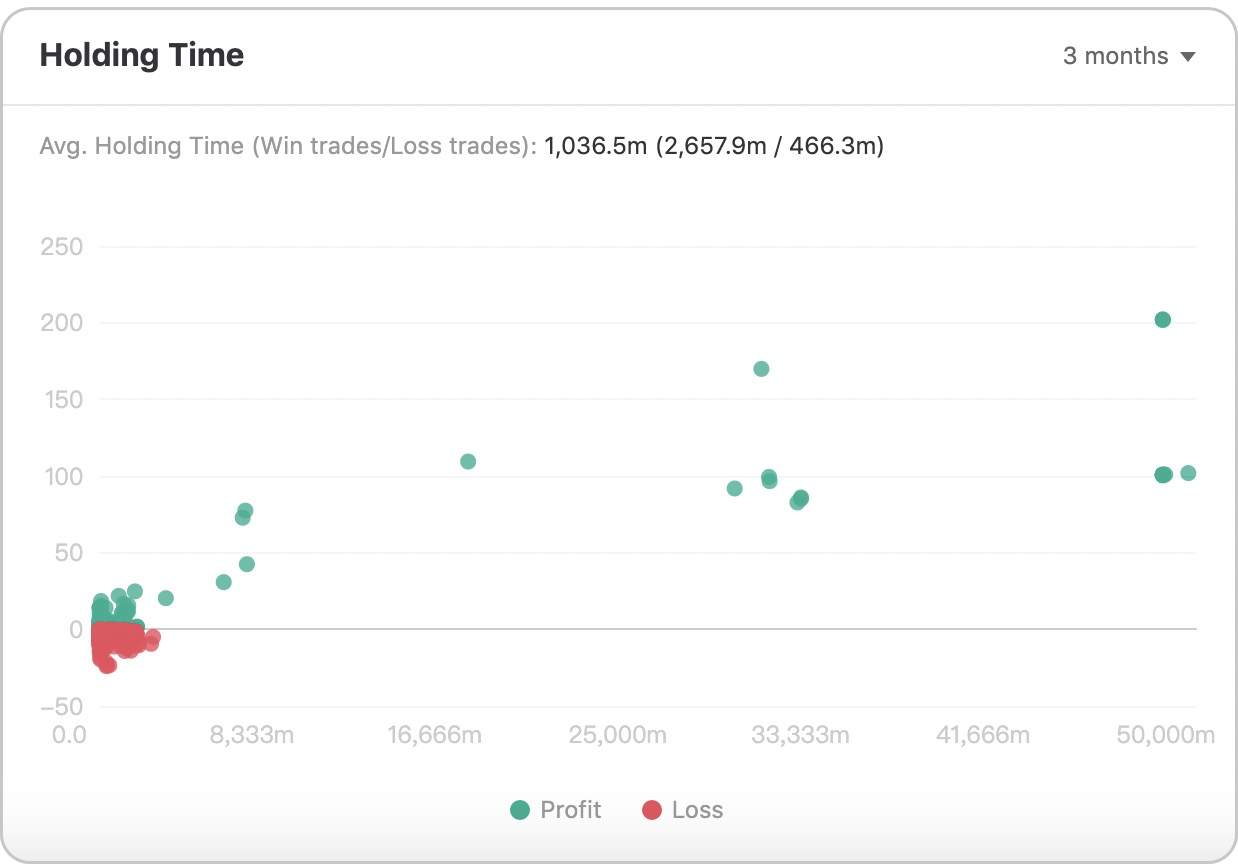 What's shown in "Rank"?
In order to calculate the trader's ranking, all the data and information of the trader are taken into account, but in general,
The three decisive factors of FOLLOWRANK are:
· Profitability - calculated based on the account's ROI of the account in the past 13 weeks;
· Risk Control Ability - calculated based on the Max DD rate of the account in the past 13 week;
· Stability - calculated based on the partial standard deviation of the account's ROI in the past 13 weeks;
In order to improve the safety and risk control of the investment capital, the above factors and statistics have been selected as the most important.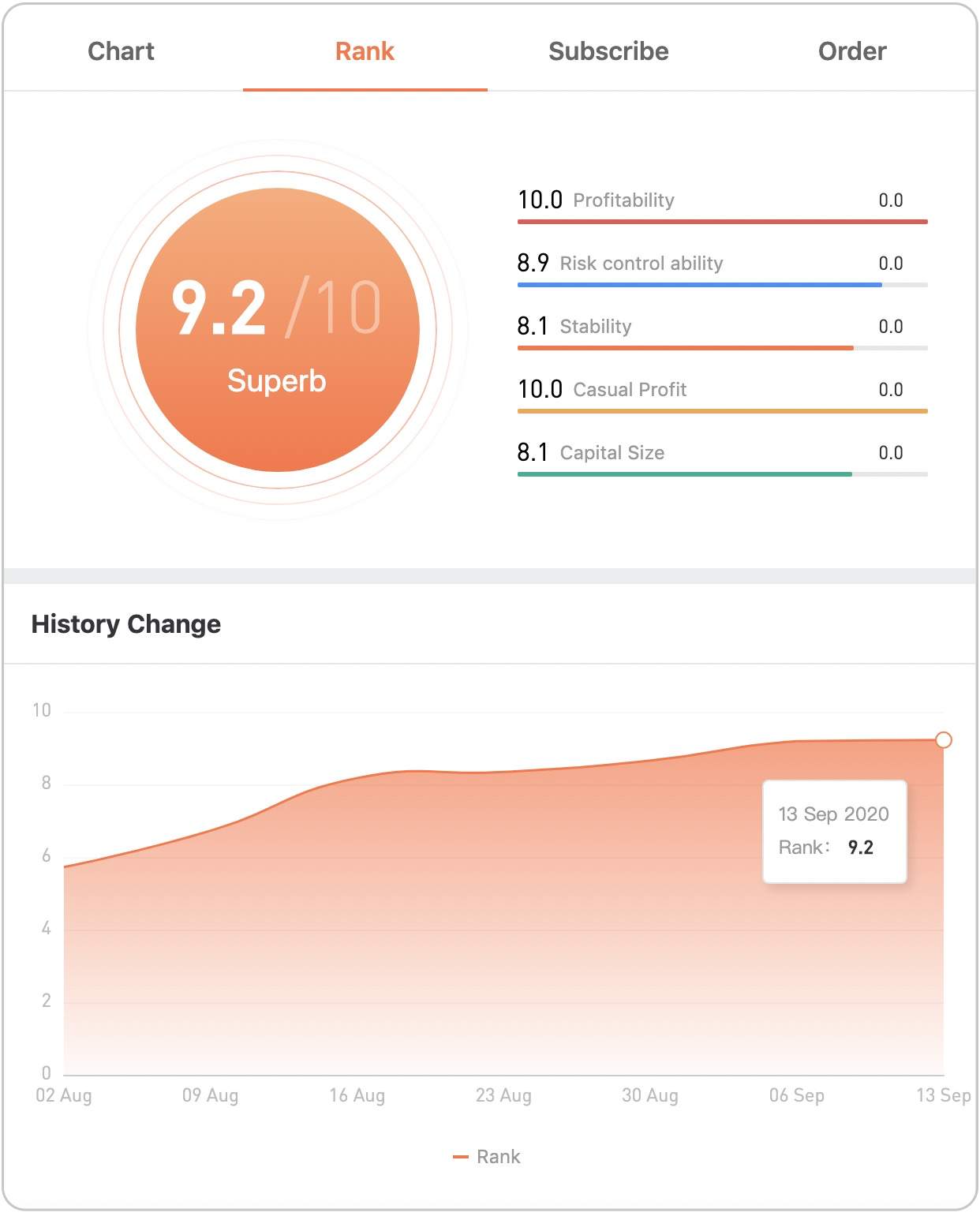 What's shown in "Subscribe"?
If it is a page of a Trader's account, the "subscribe" tab will mainly reflect the number of followers subscribing the trader, the total amount of following capitals. As the income changes, you can also quickly view the account list and related income information that history following.
1. Subscription: shows how many subscription accounts there are.
2. Amount Following: shows how much following capital in USD.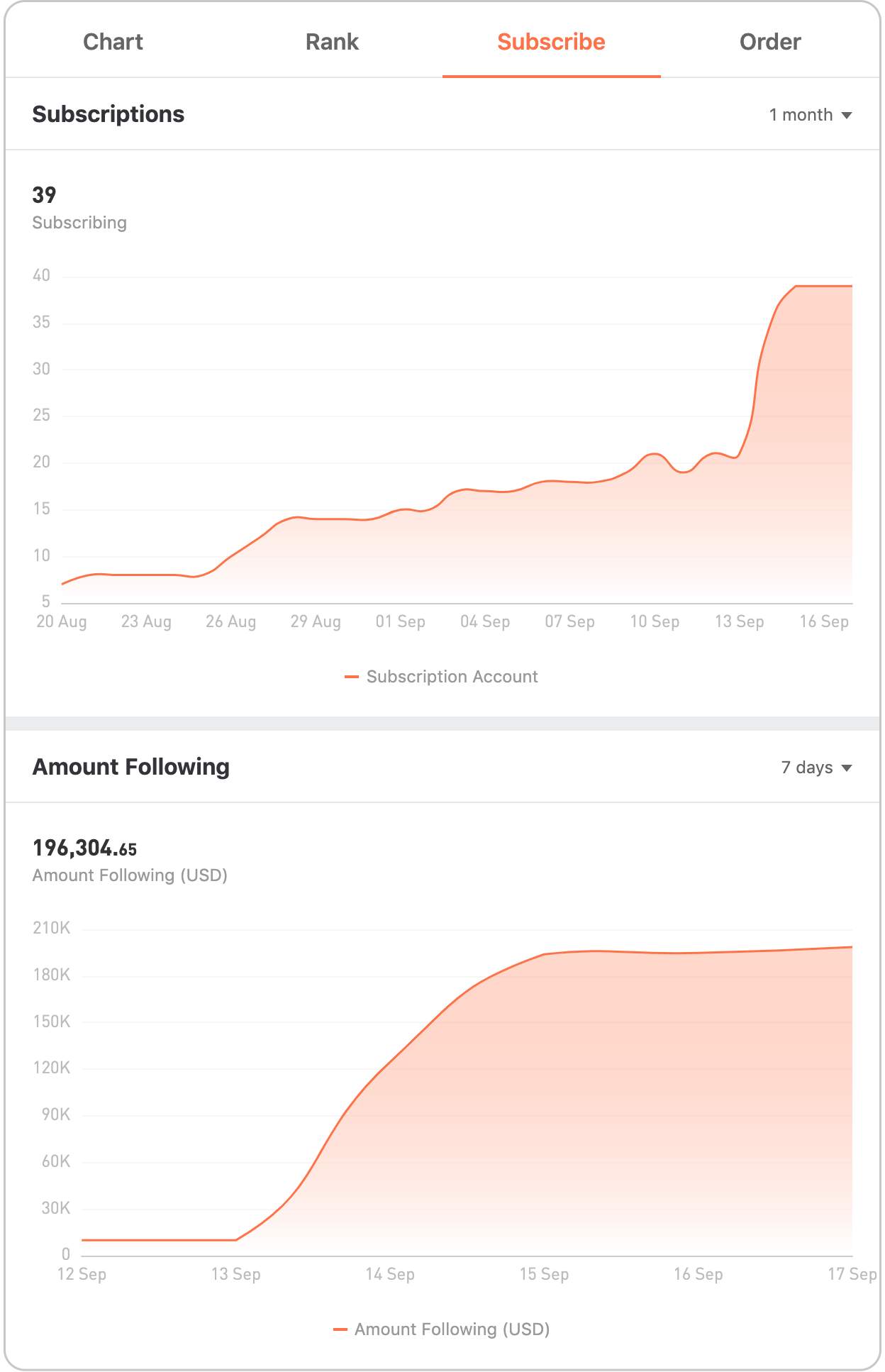 3. Follower's Profit
You may view how much this Trader's follower make after following his/her signal.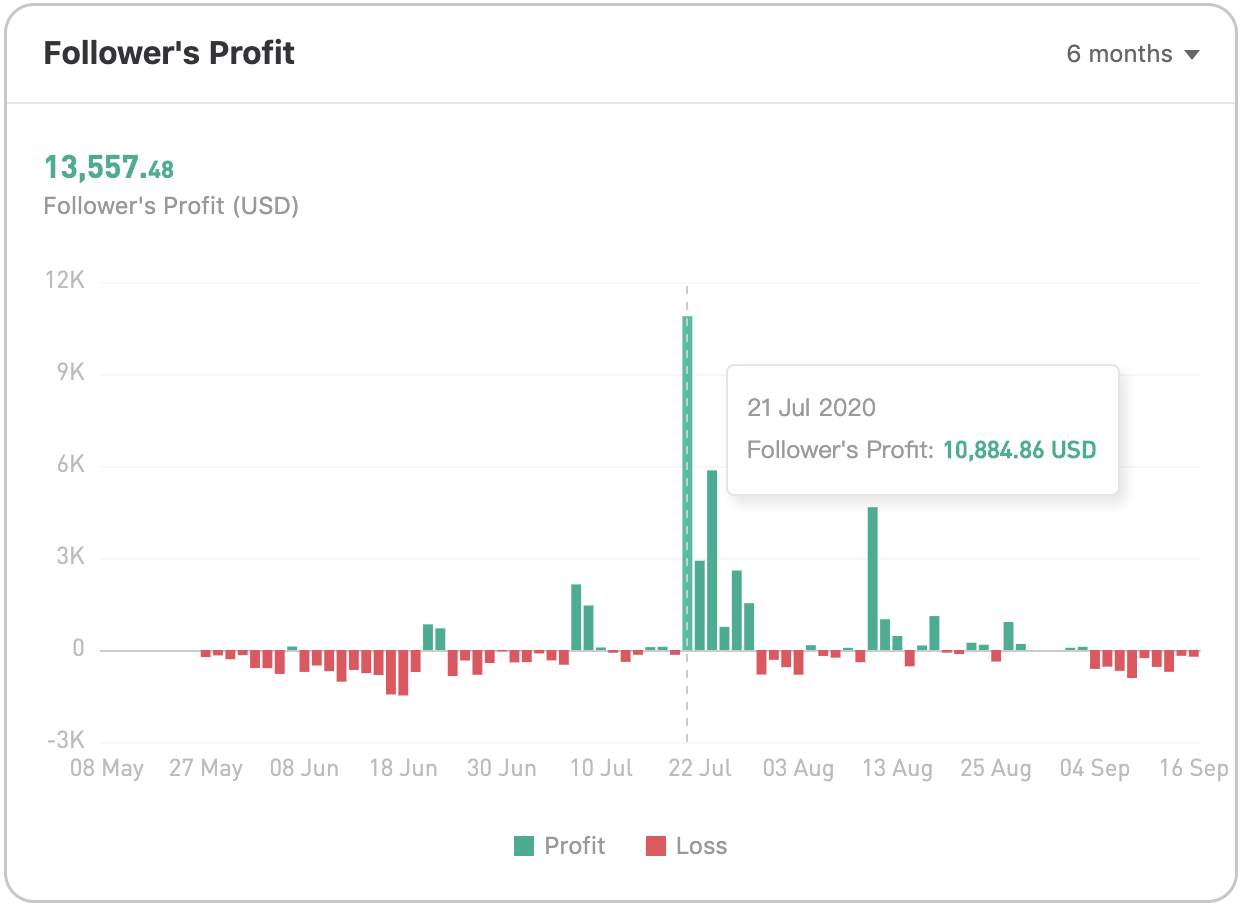 What's shown in "Order"?
Both current subscription and history subscription are displayed in details (subscription days and follower's profit). You can also search the Follower.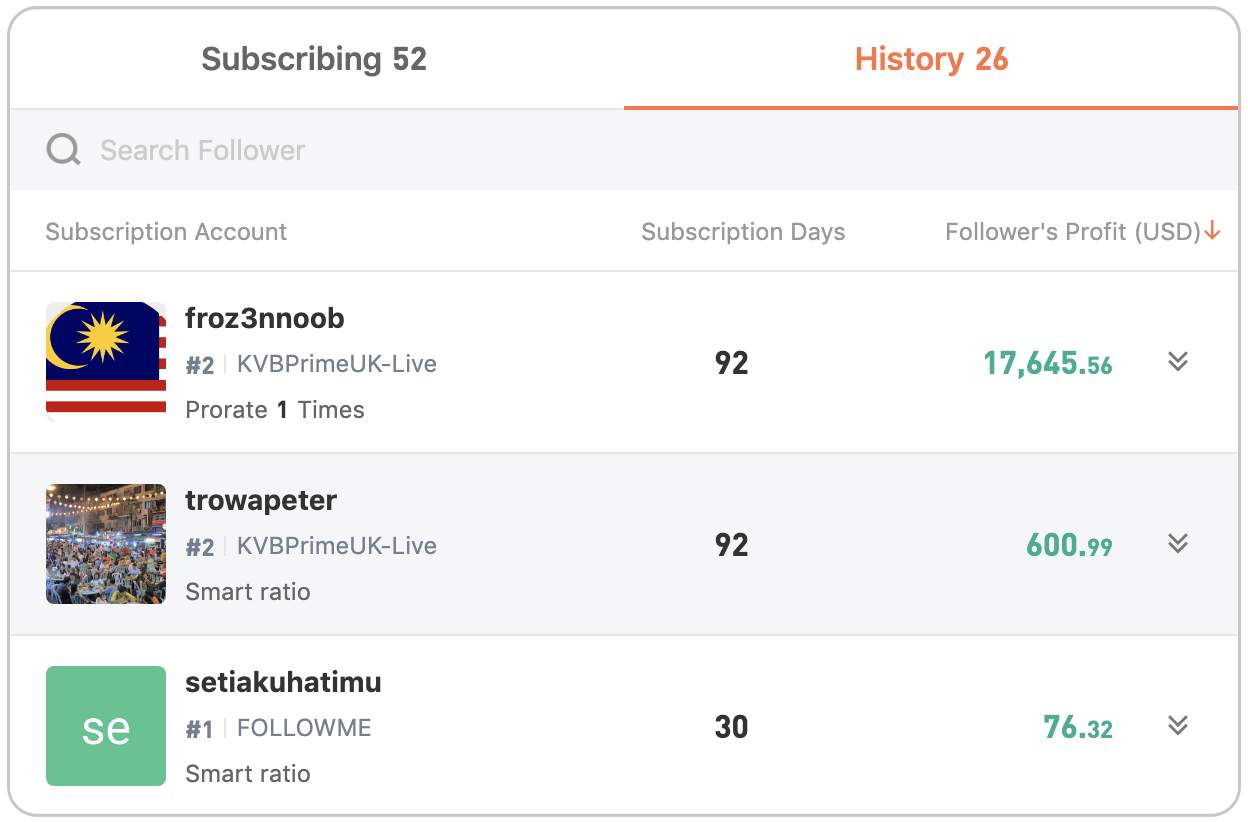 If it is a trader account and there is a subscription relationship, you can quickly export all the historical orders in the historical order for further analysis.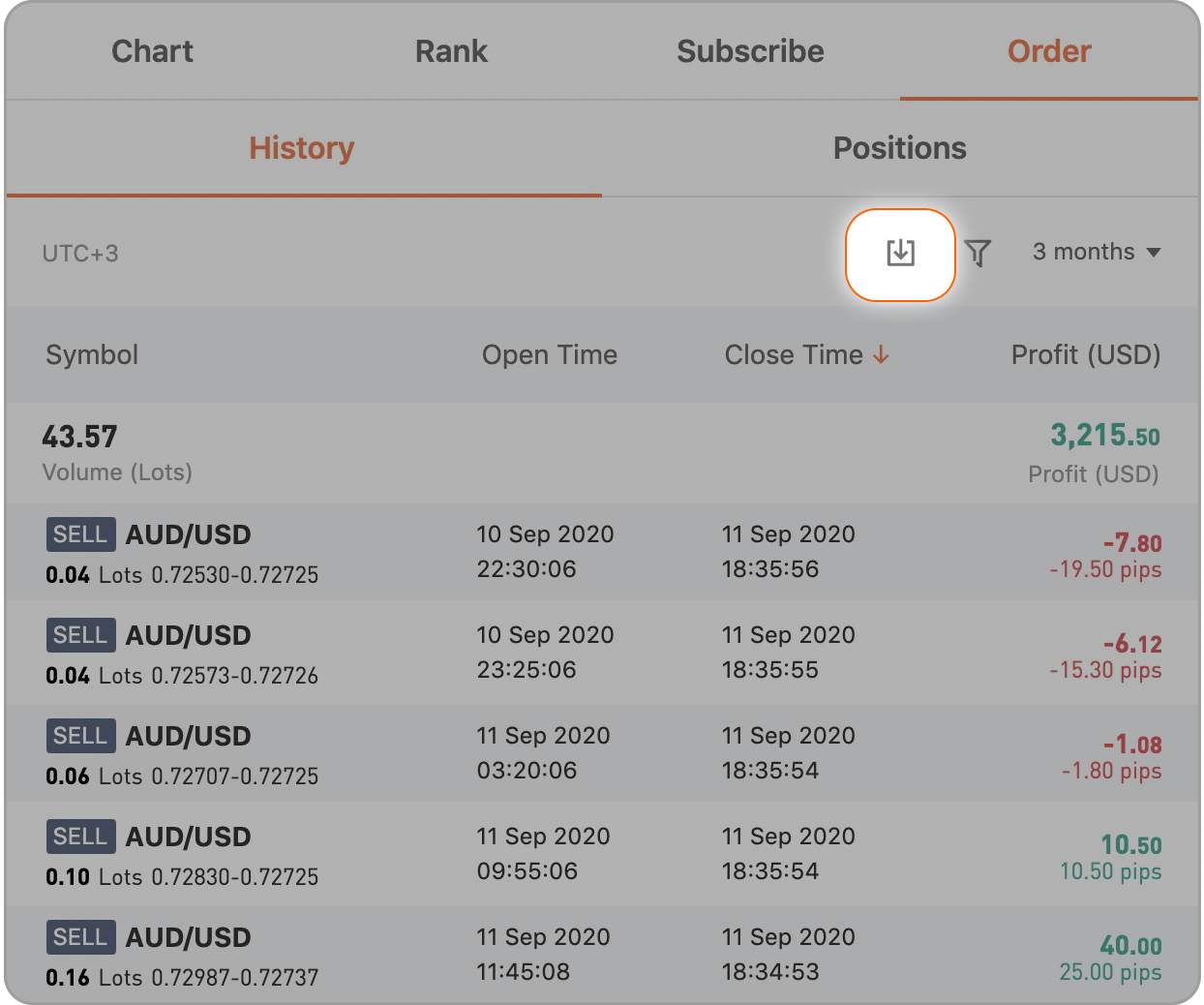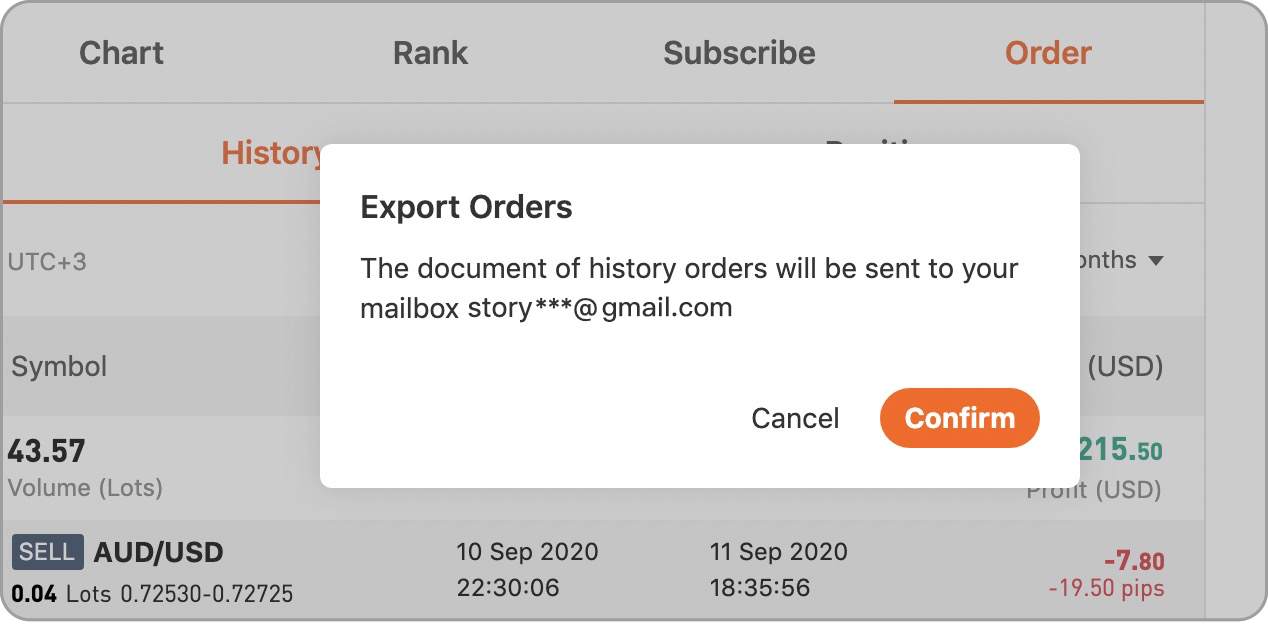 Note: new version will be made public next week (week of 20th Sept) with only web page available. Apps version will be released very soon. Stay tuned for more updates!
Disclaimer: The content above represents only the views of the author or guest. It does not represent any views or positions of FOLLOWME and does not mean that FOLLOWME agrees with its statement or description, nor does it constitute any investment advice. For all actions taken by visitors based on information provided by the FOLLOWME community, the community does not assume any form of liability unless otherwise expressly promised in writing.
If you like, reward to support.