"Gap" Protection Can Limit Possible Slippage in Maximum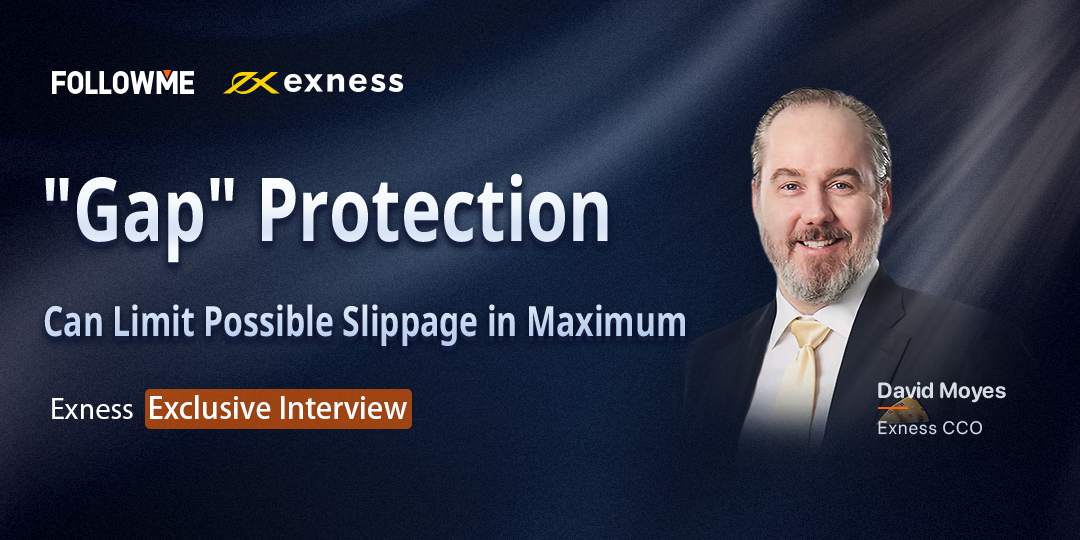 AskBroker is a column organized by FOLLOWME to interview brokers. In this column, FOLLOWME will ask brokers about the current status and prospects of the Forex industry, including technology progress, regulatory policy changes, general situation, etc., and FOLLOWME will also discuss the brokers' own positioning and their future development plans. The interview will also cover issues that most traders care about, like brokers' hardware and software situation, services provided, and safety guarantees.
Before starting this interview, FOLLOWME will give you a brief introduction of the interviewee: Exness. Exness Group was founded in 2008. It provides clients with a wide range of financial products, including currency pairs, metals, cryptocurrencies, energies, indices, and stocks. At present, the company has a full license from the Cyprus Securities and Exchange Commission (CySEC),  an EU Authorized Representative License of the UK Financial Conduct Authority (FCA) and a retail foreign exchange license from the Seychelles Financial Services Authority. It is also the financial service provider of the South African Financial Sector Conduct Authority (FSCA). In addition, to meet the investment needs of different investors, the company has set up standard and professional accounts, the standard account can enjoy unlimited leverage. 
Exness' trading volume report for May showed that compared with the same period last year, the trading volume increased significantly, with an increase of more than 100%. In addition, in FOLLOWME's first-half broker rankings in 2021, Exness ranked first in the ranking of new accounts with the number of new accounts accounting for 17.91% of all new accounts of brokers. FOLLOWME has a conversation with Exness CCO (Chief Commercial Officer) David Moye on issues that users care about.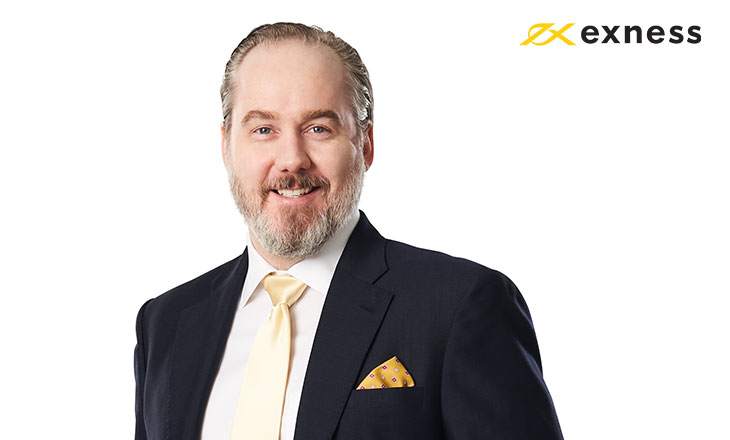 FOLLOWME: Since 2020, Exness's monthly trading volume has far exceeded that in 2018 and 2019, especially in March 2021, the total monthly trading volume reached a record high of 93.06 billion U.S. dollars. Could you tell us what is the reason for Exness's record high performance? Is it related to the outbreak of the coronavirus and the liquidity brought about by the global central bank release?
David Moyes: Last year was unexpected for both traders and brokers around the world. The coronavirus pandemic, lockdowns, and unprecedented volatility fueled trading activities and resulted in high volumes with the record-breaking addition of new traders. In 2020, Exness averaged $565 billion in monthly client trading volumes, up by 68% over 2019's $336 billion. Whilst we have had some peak months, our business overall has grown steadily. The number of active traders has more than doubled and our record numbers are consistently rising, so our growth has certainly been accelerated by COVID-19 but the fundamentals of our growth are rooted in our business strategy.
Apart from the exceptional and steady growth in business, we pledged over €1 million as a part of our corporate social responsibilities to fight COVID-19. We feel it is our duty, as a company, to continue making an impact in whatever way we can.
FOLLOWME: Exness has a variety of trading account types, including standard accounts and professional accounts. Many trading users report that it is difficult to clearly distinguish and make judgments when choosing account types. What are the significant differences between these accounts, and how should different investors choose?
David Moyes: Different types of traders have different needs. Our range of account choice is to meet these differing needs of a range of trading styles of more professional traders. Our Standard account is the most straightforward commission-free account type that has market execution and suits most general trading styles. The Pro account provides commission-free trading with the most competitive spreads and instant execution that is preferable to minimize potential slippages for more demanding professional traders. Exness' Raw Spread account offers the lowest spread with a fixed commission as compared with ECN competitors. The Zero account has a stable spread predominantly of 0.0 with a range of instrument-based commissions, giving more predictability with no-spread trading for most of the day.
Keep in mind that choosing the right trading style and the most optimized account type will depend on each individual trader. However, whichever the choice, they all have the same Exness approach of competitive pricing and best execution. We do not limit these account types and our clients may use any of these account types to see what works best for their style.
FOLLOWME: As market investors become more professional, the requirements for the trading environment of the broker where investors are located are also getting higher and higher. For brokers, the ability to ensure the best execution is more urgent than ever. Exness claims that it can provide stable spreads and execution in trading, and is still stable and reliable during periods of high volatility. How do you deal with and ensure liquidity in the complex and changeable trading environment?
David Moyes: It is our primary goal to provide our clients with the best and most consistent trading conditions even with such volatile market conditions. So with traders becoming more sophisticated, it means they can better take advantage of our conditions. Providing these conditions does not come easy. From our years of investments and proprietary expertise, we have developed sophisticated pricing methods using advanced market and data science in order to provide such low and stable spreads with the best execution. We do not employ any traditional hedging strategies as well as we do not have a dealer's desk, as ultimately we do not use inferior standard brokerage solutions. 
FOLLOWME: Exness is known for its high leverage in the industry, especially providing leveraged accounts up to 2,100,000,000 times, that is, unlimited leverage. So, does Exness provide necessary investment risk warnings? What specific measures have been taken to protect ordinary investors?
David Moyes: We always put our traders first and make sure their interests are well-protected. Leverage is used by traders is only one part of the risk management strategy for traders. We strongly focus on helping our traders manage their risks.
We have developed a number of protections to mitigate some of the risks of trading with higher leverage. What is unique about Exness, is our "gap" protection that limits the possible slippage in maximum, which can be amplified with greater leverage in periods of high volatility.
Likewise, we have negative balance compensations to limit any potential losses, without limiting potential profits. But we are not stopping there, in the coming months we will be releasing some exciting additional protections for our traders.
FOLLOWME: Exness Group has many regulatory licenses, such as CySEC in Cyprus, FCA in the United Kingdom, FSA in Seychelles, etc. When opening a trading account at Exness, how do investors know their account is under which supervision?
David Moyes: As Exness has a number of regulatory entities to serve the global markets, any and every client can easily and conveniently see the corporate details of their registered entity in the footer of their Personal Area.  
FOLLOWME: In January 2021, Exness announced that it has obtained the South African Financial Sector Conduct Authority (FSCA) license and is now authorized as a financial service provider in the region. The company regards it as an important area for strategic expansion, and Exness's global strategic map expands again. So how does Exness handle the investment needs of different markets? What do you think of the retail foreign exchange market in Asia?
David Moyes: Fundamentally the needs of traders are similar globally, "how can we provide our clients the best outcomes when they trade the markets". Each region's specific regulations have some differences, but our focus is universal on providing the best conditions for all traders globally.
We have plans to further increase our market leadership position in Asia. We will be providing traders with even better conditions to have even better trading outcomes, and I am excited to announce we have just introduced swap-free trading conditions for all markets. This is a massive advantage for our traders to have more profitable outcomes. This is the first of many new trader-centric improvements to our offering.
Disclaimer: The content above represents only the views of the author or guest. It does not represent any views or positions of FOLLOWME and does not mean that FOLLOWME agrees with its statement or description, nor does it constitute any investment advice. For all actions taken by visitors based on information provided by the FOLLOWME community, the community does not assume any form of liability unless otherwise expressly promised in writing.
If you like, reward to support.