How to find your EDGE in trading.
#OPINIONLEADER# #Tradingpsychology# #tradingskill# #TradingEdge#
If you are looking to get profitable in trading, the first thing you should do is to develop an EDGE. You might be asking, what do I mean by an EDGE? An edge in trading is the quality setups/trades you have more confidence in trading. Trades with high-performance chance.
It is not easy to develop an EDGE in trading because you will have to try out different setups under different market conditions. What worked yesterday might not work today. The perfect setup/trade that performed yesterday might not perform today. It might even end up as a loss if you are not being careful.
Developing an edge comes with hard work and consistent monitoring of charts and market conditions. It can make a huge difference in your winnings and your account balance. If you just know the right time to trade and not to trade, your trading performance will be beyond your imagination. But how can you develop an edge?
Creating a trading system (or let me say systems) that works well for you is the first step to take. You will have to create a plan for your trading system, the different conditions, and the requirement that will make the trade work. You will have to create different possible scenarios that the trade might go and create a plan on how to tackle each situation. Once you have created systems that work for you, you will now do some FBI work (scrutiny) on each of them, under different market conditions, and select the best out of them all. Once you have done this, you have done 90% of the hard work. You just have to do some backtesting and you are good to go.
As you can see, this is not an easy thing to do because of the different possible scenarios involved and the different market conditions. With this, you have filtered out all the nonsense in your trading. If the market doesn't give you what you want, you have no reason to be in the trade. If you have no reason to be in a trade, then all the fees and commission you pay per trade remain in your account. Aside from the losses, you will save yourself a great emotional feeling. Instead of feeling bad every time a trade goes against you, those days will be far beyond you because you now have a better understanding of what you are doing.
But, does that mean you won't lose? No, losses are inevitable in trading. This industry is all about risk, but you can control the risk this time.
Trading with an EDGE gives confidence in your trades because you have already played out all possible scenarios in your head. And here comes the great part, now you can SCALE. Scaling is the real deal in trading. Scaling in trading is using big lot sizes and making big returns. You can't trade big sizes if you are not sure of what you are doing.
Professional Traders understand this principle and that is why they make big numbers year in year out. They know when to trade and when not to trade. When you to use gigantic positions size and when not to. You see, the difference is quite little, but that little difference can make you a pro. Just like the popular saying, "the difference between an ordinary person and extraordinary person is the little "extra" things they do".
Trading with an edge does not only improve your risk management skill, but it also improves your trading psychology. This is the hack you should be working towards, not cramming all the different patterns in the market.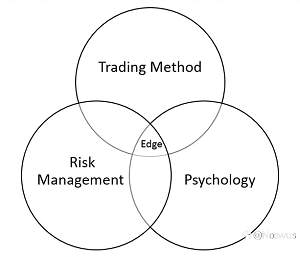 Disclaimer: The content above represents only the views of the author or guest. It does not represent any views or positions of FOLLOWME and does not mean that FOLLOWME agrees with its statement or description, nor does it constitute any investment advice. For all actions taken by visitors based on information provided by the FOLLOWME community, the community does not assume any form of liability unless otherwise expressly promised in writing.