How to Open FCA Regulatory Account for Asian Investors ?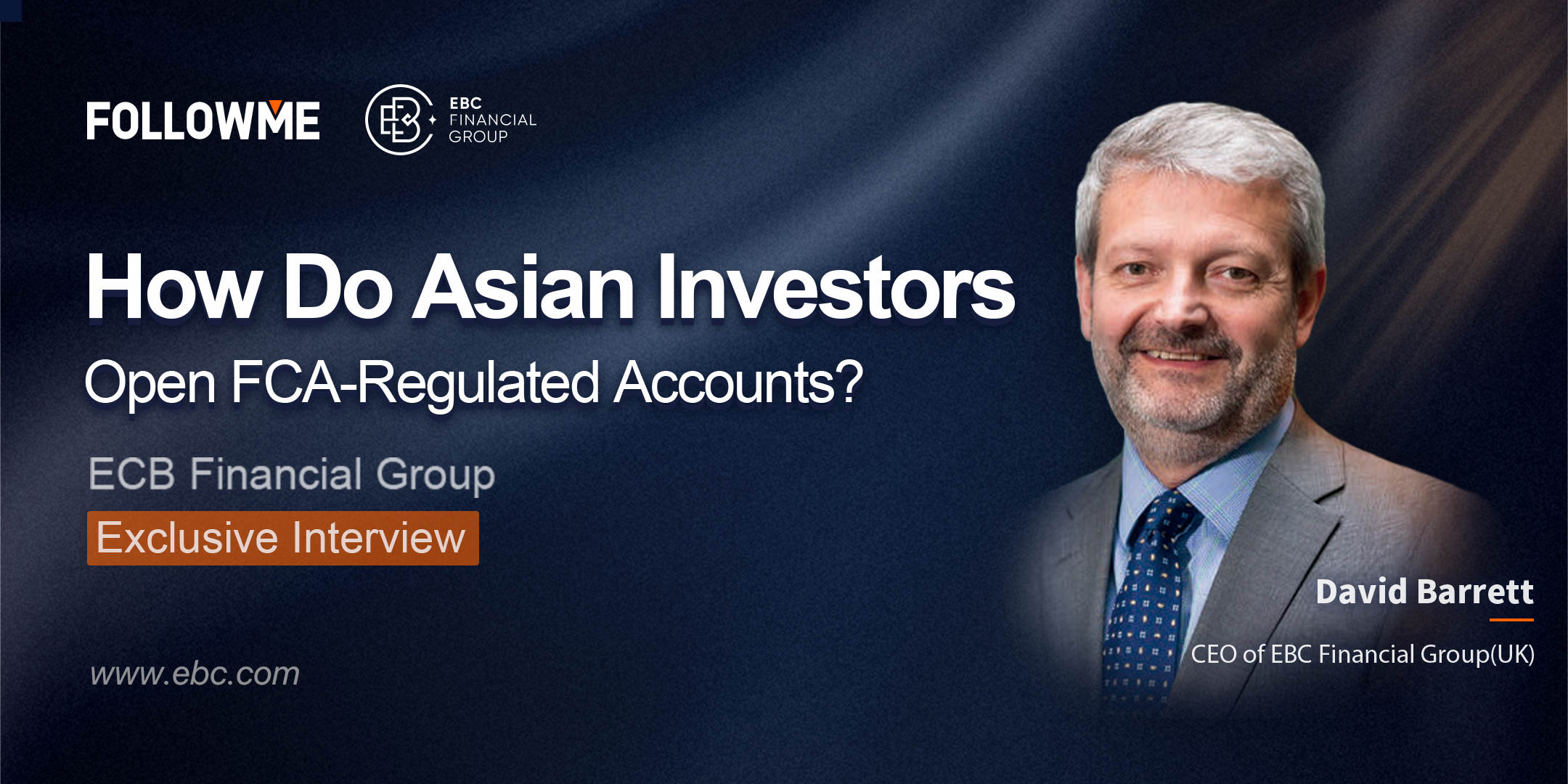 AskBroker is an interview column organized by FOLLOWME for brokers. In this column, FOLLOWME will ask brokers about the current status and prospects of the overall development of the Forex industry. Including technological progress, regulatory policy changes, macro-environment, etc., and will also communicate on the broker's own positioning and future development plans. There are also issues that traders care about: brokers' hardware and software environment, services provided, and safety guarantees will also have the opportunity to be reflected in the interview.
The first session of AskBroker is honored to invite EBC Group, before starting this interview, I will give you a brief introduction to EBC Group: EBC FINANCIAL GROUP (abbreviated as "EBC") was established in London, England in January 2020, holds two major regulatory licenses in the world, the British FCA and Australian ASIC regulatory licenses. The core members of EBC come from large brokerage firms, investment banks, exchanges, etc. The core executives have more than 30 years of working experience in Tier 1 banks and large exchanges, involving securities, futures, bonds, derivatives, fixed income, and CFDs, and other fields.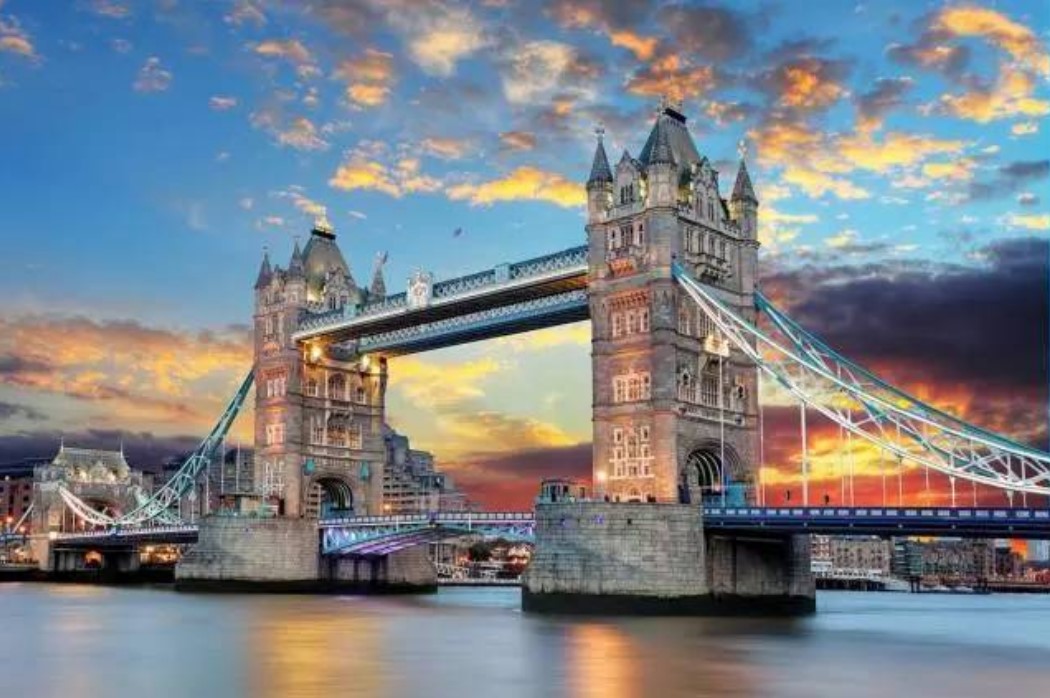 The protagonist of today's conversation is David Barrett, the current CEO of EBC Financial Group (UK). He has worked in international financial groups such as AIG, Natwest Bank, Royal Bank of Scotland, CLSA, ABN AMRO, and Nomura Securities for more than 35 years, familiar with various financial products, good at financial service business strategy consulting, financial product structure, etc...
He used to be the executive director of AIG Financial Products, responsible for cooperation with international first-tier banks, large hedge funds, family offices, etc.
David Barrett noticed that many Asian investors are more concerned about FCA regulatory-related issues, and gave his own answers to the doubts raised below.
FOLLOWME: Can Asian investors open accounts regulated by the British FCA? If an FCA-licensed company goes bankrupt, can investors be compensated by the UK Investor Protection Scheme?

David Barrett:FCA firms are able to onboard clients from jurisdictions in Asia. If it is not on the restricted countries list, does not conflict with any local laws, and assuming the potential client passes the firm's onboarding procedures, this should not be a problem. It should be noted that the firm should understand why the investor wants to open an account in the UK and that it is appropriate for them to do so.
If a firm in the UK were to just concentrate on a location such as China to source its clients the FCA would be justified to ask the firm why it should be regulated here and not in a local jurisdiction.
The FCA Financial Services Compensation Scheme (FSCS) is in place to act as a fund of last resort for some clients of authorized firms. If a client suffers a financial loss as a result of firm circumstances the fund is there to give some help to those that qualify. This help is limited to £85,000 per qualifying client. It is important to note that all Retail Clients of an FCA-regulated firm have their money held in segregated bank accounts and the firm has to follow a strict set of rules known as 'CASS7 Client Money Rules'. This and the no negative balance protection gives a lot of protection to the client, if you still have a shortfall then the FSCS can be used as help. Professional and Eligible Clients are mainly exempt from this and normally their money is treated differently, some of the points made in the following answers below cover this in more detail.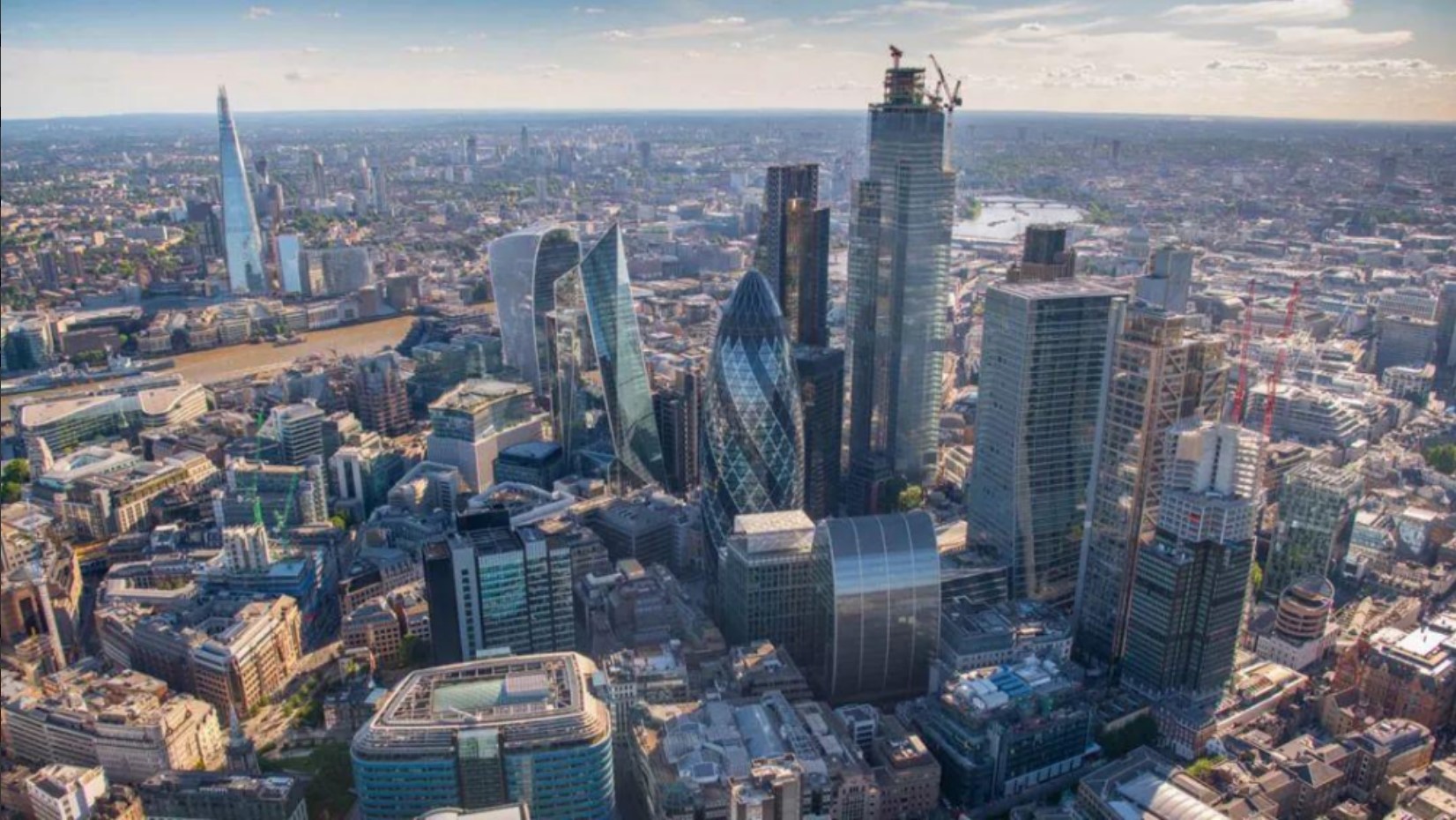 FOLLOWME: If an investor wants to open an account regulated by FCA, what conditions need to be met? How much leverage can FCA licensed companies provide to these clients?

David Barrett:The FCA has developed very strict guidelines for regulated firms to comply with, knowing the identity of a client is the very basic starting point but the FCA requires firms to allocate a 'Client Classification' to an applicant so that they have the correct level of protection when dealing with the firm. A client can be classified as Retail, Professional or Eligible  – each has its own requirements and each type is given a different level of protection from the other, it will govern how the firm treats the client so it is very important that the client understands his classification status. It is worth saying that a client can have different classifications for different products depending on their knowledge and experience and they can request a change in classification if the firm agrees.
For Retail Clients they will ask for an onboarding document to be completed – this will ask for personal details such as (but not limited to): name, nationality, date of birth, residential address, and contact details. They will ask for your employment status as well as an overview of your financial status - they will also ask for proof of some of this information, so a copy of a passport or driving license, a recent utility bill, or bank statement with your address on and perhaps a local tax reference as well. 
To aid the classification decision they will ask a series of questions related to your investment experience in the products they offer, the answers given are an important part of the Client Classification process. These clients are subject to recent leverage changes by the FCA in relation to CFD and CFD like products – leverage is limited to between 30:1 and 2:1, closeout of positions when funds fall to 50% of the margin required and the Firm has to provide a guarantee a client cannot lose more than the total funds deposited.
There are two types of professional investment clients:
Inherent professional clients and Selected professional clients.
These types of clients are given less protection from the firm but are allowed less stringent rules to be applied to them in areas such as the leverage given. The application is very much the same process as described above but the Inherent professional Clients are authorized or regulated to operate in financial markets, they will have two of the following:
The balance sheet of  20,000,000 EUR

Net turnover of 40,000,000 EUR or own funds of 2,000,000 EUR
They can be a national or regional government or by an institutional investor. Clients who do not qualify to these criteria can be classified as Selected Professionals – this is often the route taken with individual investors who can meet the firm's criteria relating to knowledge, experience, and expertise of markets and understand the risks involved.
All Selected Professionals must meet two of the following criteria:
Carried out transactions of significant size and a frequency of over 10 trades per quarter over the last 12 months

A portfolio of cash or investments of 500,000 EUR

Be employed in a relevant financial sector for over a year. 
These clients are generally given much higher leverage than a Retail Client, sometimes 100:1 or 200:1 with some firms going even higher for some products.
Eligible Counterparties will include capital market participants such as investment firms and banks; major market users and investors. The conduct of business rules in relation to best execution, order handling, and certain conduct of business obligations do not apply to these types.
FOLLOWME: Can Asian clients apply to become introducing brokers under FCA regulation? What are the requirements for that?
David Barrett: The rules around Introducing Brokers have become more complex over the past few years, they are not banned but when the MIFID 11 rules came in it placed some restrictions around how they are used. The main problem around the new rules was that Brokers that had these relationships in the past were unsure if the existing deals would be allowed to carry on, in particular how the IB's were being paid for their services. The rules do allow IBs to provide a service, firms can use them and pay them but they have to disclose to the client the amounts being paid to the IB or how the fee is determined and they have to follow the rules laid out MiFID.

The basic concepts are that a firm can not pay or receive a fee or commission or give or receive a non-monetary benefit from any party unless it applies to one of the following: the payment enhances the service to the client while not stopping you from acting in their best interest, the payment is needed to provide part of the service the client needs or it is for research. Most firms concentrate on the first point when speaking to IBs, they do this by looking at how the IB enhances the service to the Client:
Does the IB give a higher level of service to the client that makes the fee justifiable?

Does the IB give an ongoing benefit to the client so not just an introduction at the start?

Does the service given to the client by the firm become biased because of the IB relationship?

Any relationship with an IB should not benefit the firm without benefiting the client
Clearly a lot of the above is decided by the firm and how it interprets the IB's services but as you can see the Client needs to have an ongoing benefit.
FOLLOWME: Can investors check whether their trading accounts are regulated by the UK?  If yes, how?

David Barrett:Yes and it is important to check this. When you have finalized the account opening procedure with an FCA-regulated firm, you will receive a Classification Letter, Terms of Business, and access to their platform. You can check that the firm sending these documents is regulated by looking them up on the FCA register here: https://register.fca.org.uk/s/. This allows you to fill in the firm's name and takes you to a link showing you exactly who the firm is, what they are authorized to do, who the senior management is, and how to contact the firm. Only if the entity is on this register is the firm covered by the FCA. It should be noted that a firm can have affiliated entities in a group of the same name that is registered and regulated elsewhere, only the entity on the FCA register is regulated by the FCA.
FOLLOWME: How does FCA like cryptocurrencies? Will regulatory measures be taken in this area in the future?
David Barrett:For Retail Investors the FCA's early steps have seen them ban the most easily accessible (and sellable) product - CFDs. They took the step because they see the underlying crypto products as being ill-suited and harmful to these client types. They cited a lack of reliable valuation, the prevalence of market abuse,  financial crime, and the extreme price volatility all as signs that "retail consumers might suffer harm from sudden and unexpected losses if they invest in these products."  For this type of client, we do not see much change coming in the near term, the FCA is most protective of Retail Clients, they will have to start at the other end of the scale, institutional firms, first and develop a regulatory structure there before Retail Clients are allowed more access.
We believe that this regulation will come for the Institutional players but, it will need to be coordinated with all the major jurisdictions so progress will be slow. The push is coming from the large banks and trading firms who look at the price volatility and see a large potential market that remains untapped, these players cannot participate in anything that makes them vulnerable to regulatory scrutiny so they are applying pressure to make guidelines available.
As an industry the continuing presence of bad actors, money laundering and illicit financing using Crypto needs to be addressed by the sector itself - this lack of self-discipline gives regulators all over the world a good excuse to keep progress sluggish.
Disclaimer: The content above represents only the views of the author or guest. It does not represent any views or positions of FOLLOWME and does not mean that FOLLOWME agrees with its statement or description, nor does it constitute any investment advice. For all actions taken by visitors based on information provided by the FOLLOWME community, the community does not assume any form of liability unless otherwise expressly promised in writing.
If you like, reward to support.