TRADER OF THE WEEK | @danney5215
If you are looking to level up your trading strategies, this is where you should keep your eyes every week, starting today!
Here, we highlight ONE fantastic trader every week based on their trading performance and ranking. If you have been here before, you know the drill and if you are not, then you are about to find out. So, let's get going!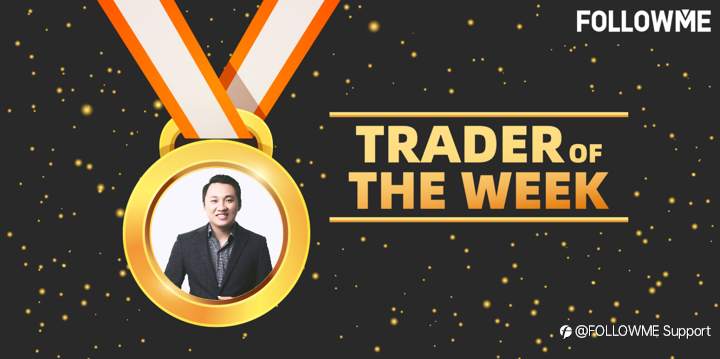 This week we will feature @danney5215 from China who joined us on Oct 29, 2015. He has been a member of FOLLOWME for more than 5 years and he loves our community.
The trader has three active accounts in FOLLOWME but today, our analysis is based on #29 MEXIntGroup-Real trading account. If you want to know more, you can check out his profile page right here for more details.
In this analysis, we will give you an overview of his performance, trading interests, income growth and his ranking status. It will help you to understand how he operates, where his confidence and skills are and how he is growing his profit.
As of April 7, 2021 - 8.00 p.m. (GMT+8), Hairoger has a FOLLOWRANK of 4.2. The ranking may seem a little lower than usual, mainly because of his risk control ability, stability, and casual profit, which lowered his score.But I have to say that his profitability is really strong, scoring 10.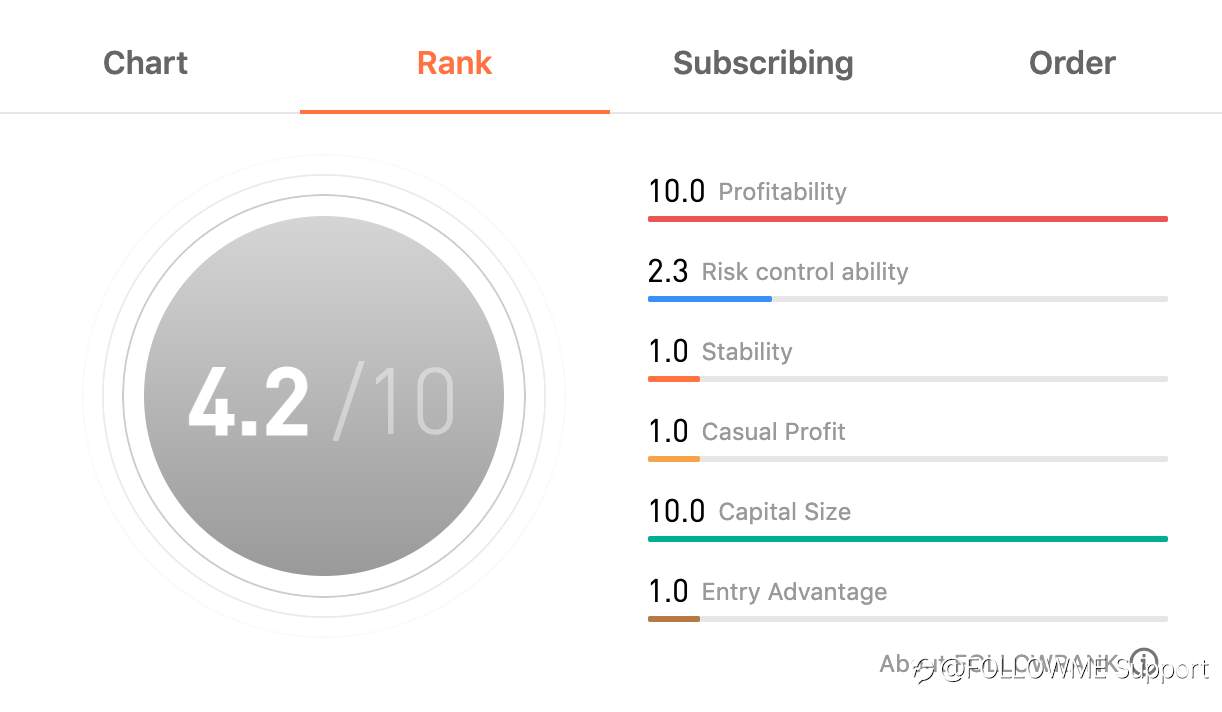 If you are reading our 'Trader of the Week' segment for the first time, then let us tell you that FOLLOWRANK is a comprehensive score calculated based on factors such as stability, profitability, risk control ability, non-lucky profitability, and capital scale of the account trading performance in the past 13 weeks.
It is not a good start for him, he lost $130,159.00 in the first month. It took him a month to turn a loss into a profit.Then this trader shows an increasing curve of profit over the months, his highest peak being in April 2021. His average profit is $1,564.78 and his average loss is $1,446.89. But overall, the combination of his gains and losses has given him a positive return of $309,,00.58. This shows his trading efficiency in garnering profit by overcoming his drawbacks and losses.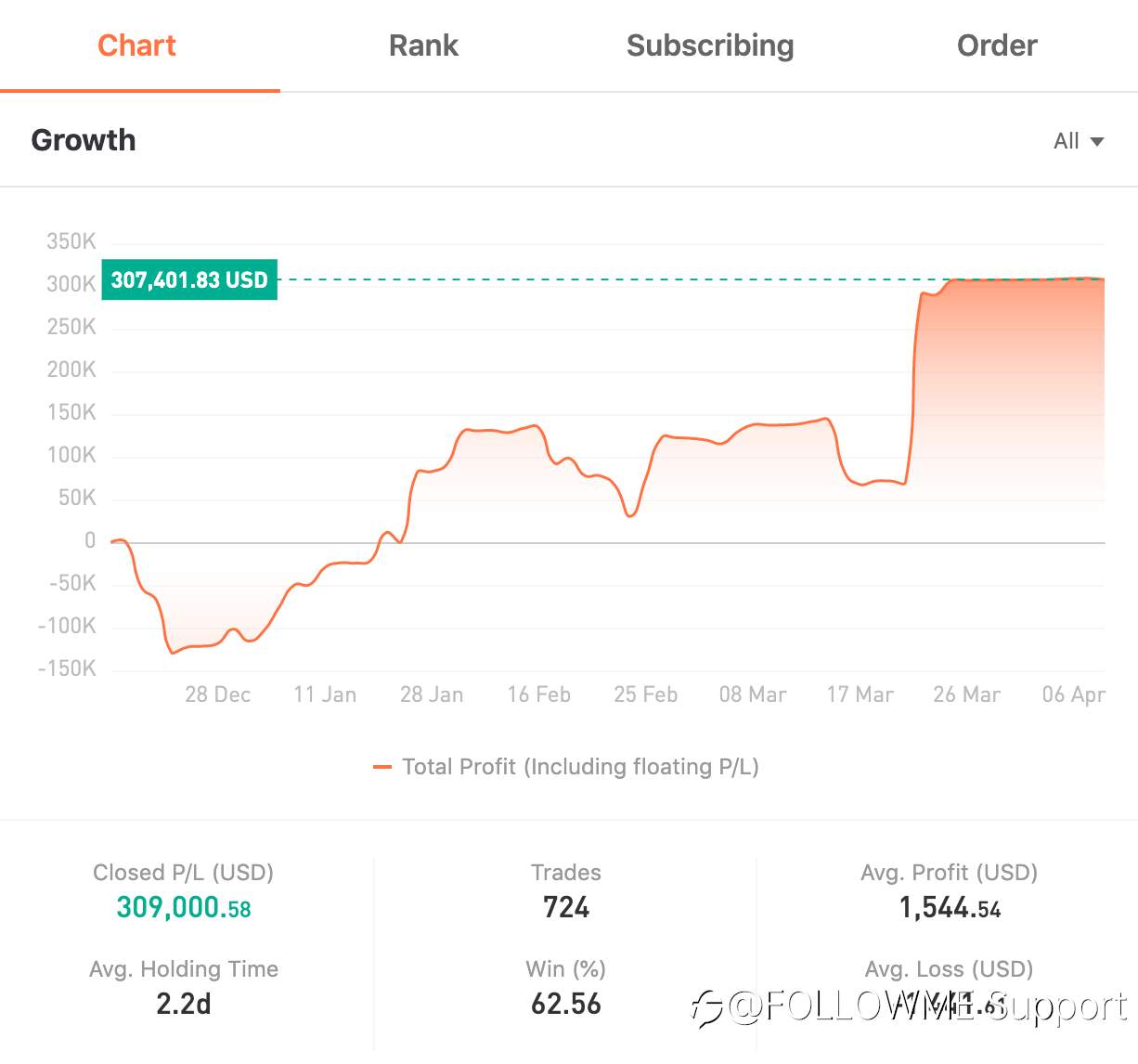 As you can see, the trader's holding time is 2.2 days which is longer than usual but this technique has garnered him profit with 62.56% of wins. This shows that he has the ability to take risks and come out with positive returns.
Kicking in 2021 with positive returns, he is showing great potential to take his profit level even further. We are keen to see if he will continue to grow at this rate in the future and how his stellar performance will contribute to the FOLLOWME community in the upcoming days.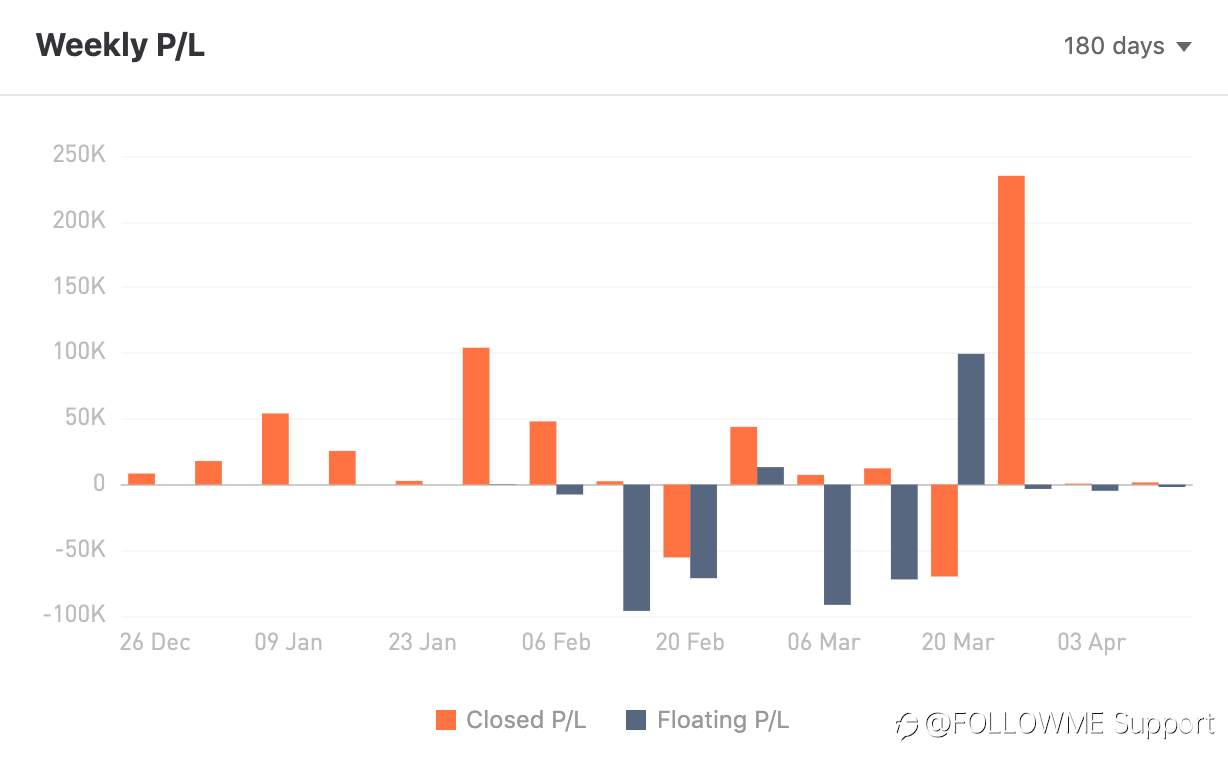 Now, let's talk about what this trader invests in to generate such good profit. From the chart below, you will see that most of his trades are invested in NAS100.F, WTI.F and XAU/USD. He favours mostly short positions to yield positive returns from the trades..This shows that this trader has deep knowledge and expertise in trading gold.
This trader must also be very good at dealing with forex trading pairs as other than gold, he trades in 22 forex currency pairs. His interest in such a diverse set of trading symbols suggests that he knows his strategies and analysis well to navigate all these trades with favourable outcomes.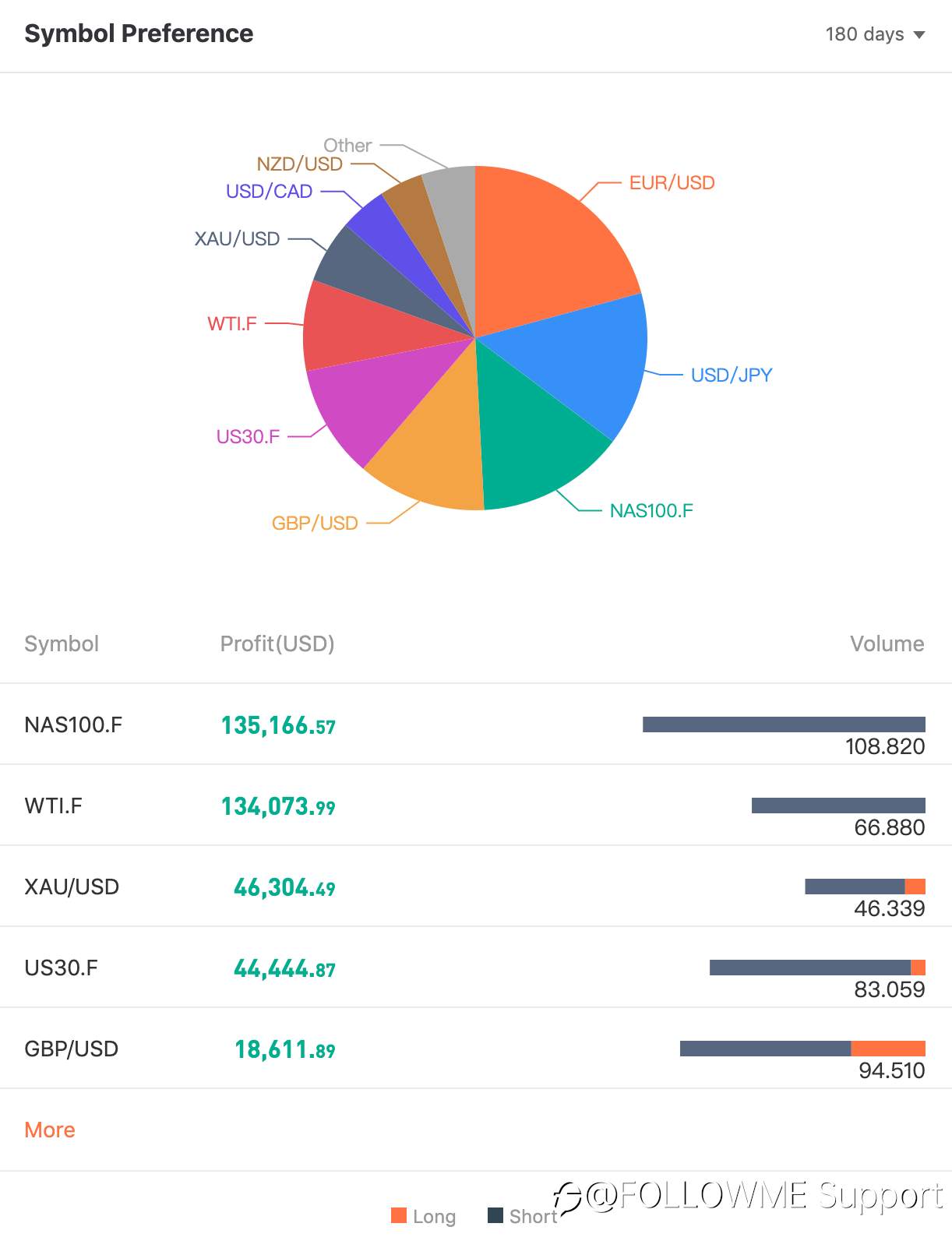 Do you have something to say to this week's featured trader? Leave your kind words in the comment section below!
That's all for this week's trader of the week. Don't forget to check out our Signal tab for a Signal provider that suits you best!
Disclaimer: The data above should not be construed as investment advice. Any trades or hedges you make are taken at your own risk for your own account.
Edited 08 Apr 2021, 06:15
Disclaimer: The content above represents only the views of the author or guest. It does not represent any views or positions of FOLLOWME and does not mean that FOLLOWME agrees with its statement or description, nor does it constitute any investment advice. For all actions taken by visitors based on information provided by the FOLLOWME community, the community does not assume any form of liability unless otherwise expressly promised in writing.
If you like, reward to support.