TRADER OF THE WEEK | @Hairoger
If you are looking for a suitable trader to learn from or simply a right signal to copy trade from, this is definitely the place you should keep an eye on every week starting today!
Long story short, we are going to highlight ONE fantastic trader every week based on their trading performance, ranking and you know the drill. So, let's get started!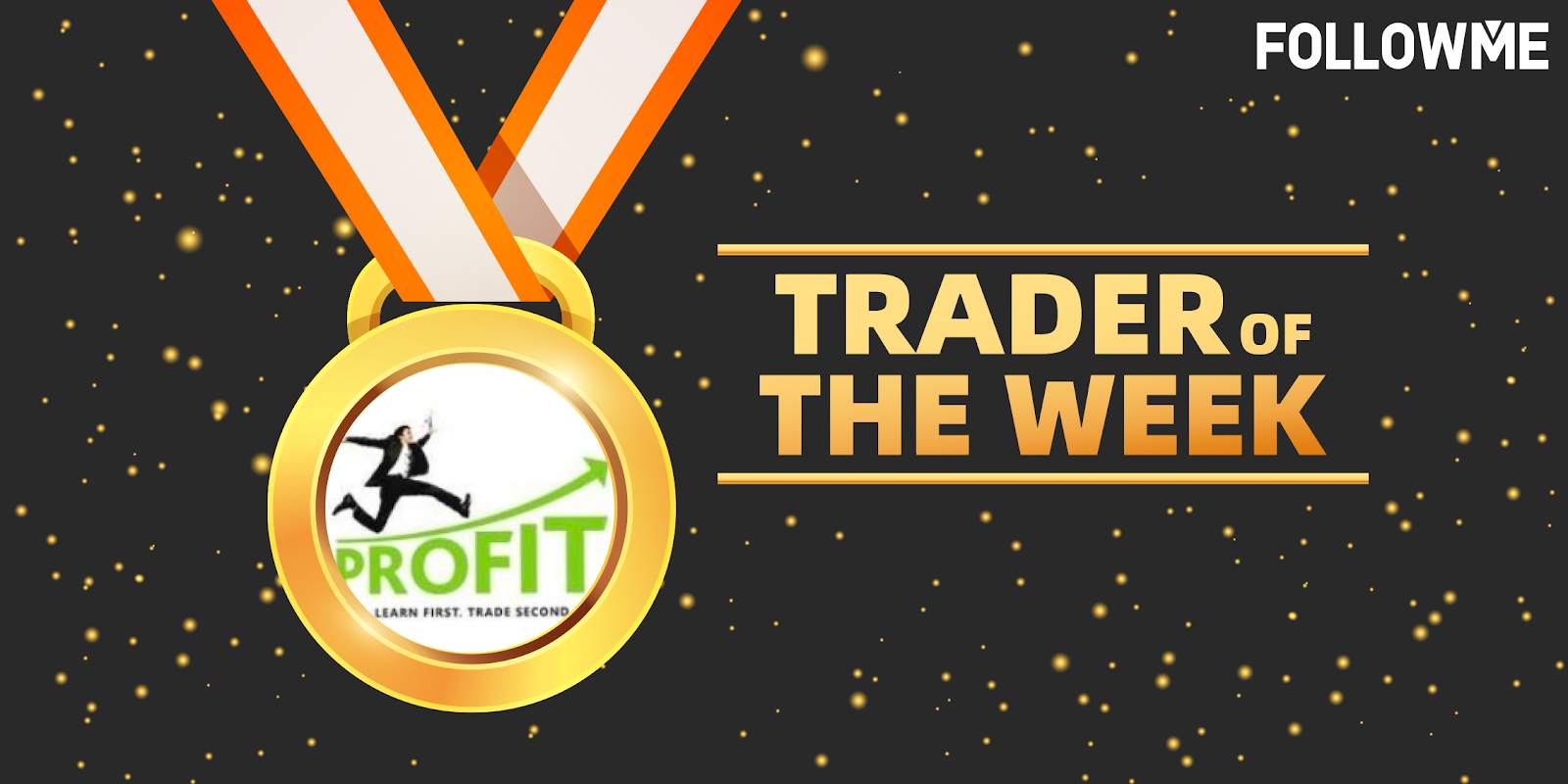 In this week's segment, we are going to feature @Hairoger from Vietnam. He joined FOLLOWME on Dec 25, 2020. Since then, his extraordinary performance has drawn our attention.
The trader has three active accounts in FOLLOWME but today, our analysis is based on #2 LiteForex-ECN.com trading account. If you want to know more, you can check out his profile page right here for more details.
The trader has six years of experience trading in gold, bitcoin, and forex currency pairs. Having skills in managing such high-worth trading instruments, you can definitely copy trade from him or follow his signals to improve your trades.
Today, we will analyze the trader's growth, his investing interests, techniques, and preference. We will also explore his subscription and ranking following his trading journey in FOLLOWME.
As of Feb 18, 2020 - 8.00 p.m. (GMT+8), Hairoger has a FOLLOWRANK of 2.9. Though the ranking may seem a little lower than usual, it might be because he is fairly new in the platform, having been here for less than two months.
In this super short time, his ranking concerning profitability, risk, and capital size is quite impressive at 5.8, 5.6, and 6.4 respectively. This shows the trader has the capacity to invest substantial money. He can strike a balance between profit and risk to achieve an impressive profit with his trades.
If you are reading our 'Trader of the Week' segment for the first time, then let us tell you that FOLLOWRANK is a comprehensive score calculated based on factors such as stability, profitability, risk control ability, non-lucky profitability, and capital scale of the account trading performance in the past 13 weeks.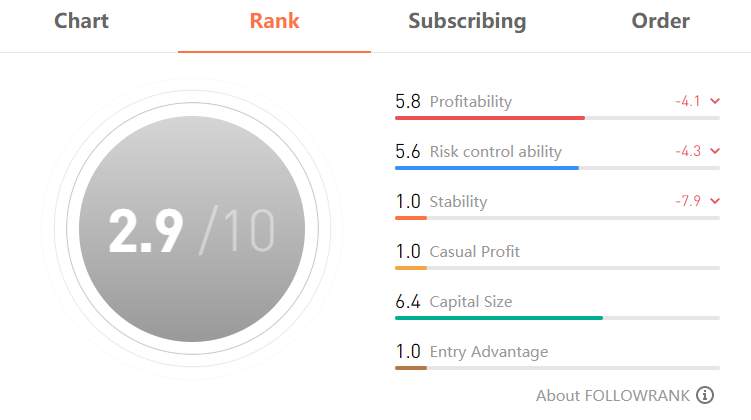 The trader shows an increasing curve of profit over the months, his highest peak being in Dec 2020. His average profit is $401.13 and his average loss is $730.50. But overall, the combination of his gains and losses has given him a positive return of $58,868.36. This shows his trading efficiency in garnering profit by overcoming his drawbacks and losses.
This trader is very time-sensitive regarding his order placements and signals. His holding period for his investment is short at 7.1 hours on average. We can say that this trader knows his stuff as he has completed an impressive 1,089 trades with 69.32% wins during his time on this platform.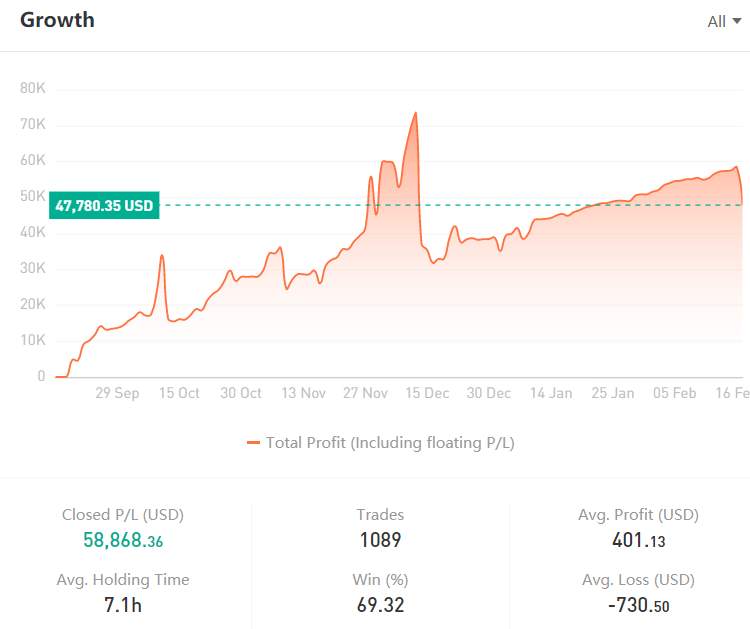 Hairoger has mostly closed profit and losses with a few floating trades, probably awaiting the right moment to close. His biggest loss was incurred on Dec 2020 and this was also the very month he went to the peak of his profit growth.
Overall, he has maintained a good trail of profit which shows he can handle both internal and external risk factors to win over his losses to come out with positive returns.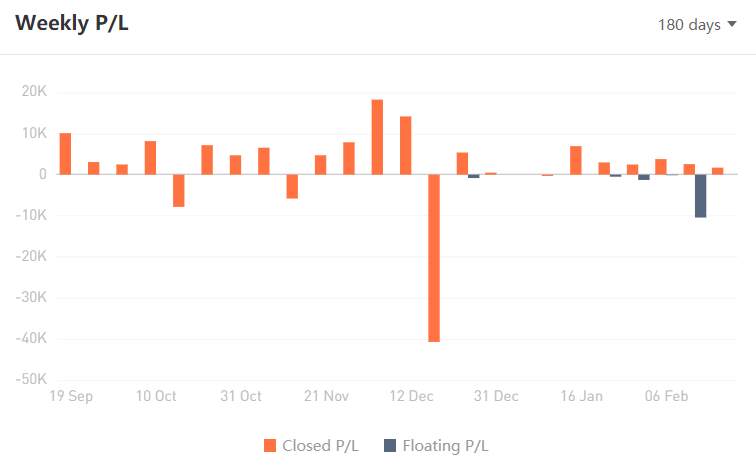 The trader has a combination of investments in gold, bitcoin, and prime forex currency pairs as you can see in the chart below. The lion share of his profit came from gold while bitcoin took the second position in his trading preference. He also has good knowledge of EUR, USD, and AUD as he leverages these currencies for a positive return.
Overall, the diverse set of trading preferences of the trader suggests that he has spread his investment over a number of profitable trades to diversify his options. He is experienced with good knowledge of different types of trades to keep his profit afloat. We are curious to see how he achieves better growth in the future using his sharp knowledge of versatile trades.
In less than two months, Hairoager has successfully earned 38 subscribers. His follower's curve seems to have a gradual growing pattern which suggests he will go on to have many more subscribers in the future.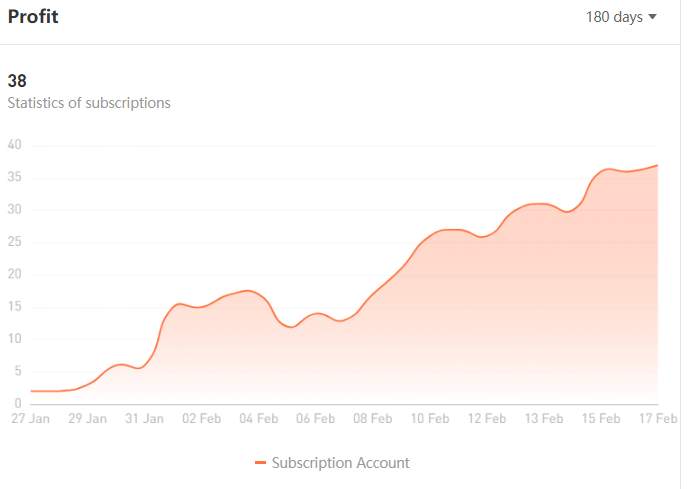 Followed by his growing subscriptions, the amount of following of the trader also amounts to an impressive $79,281.23. This shows that his followers have confidence in his trading skills and performance.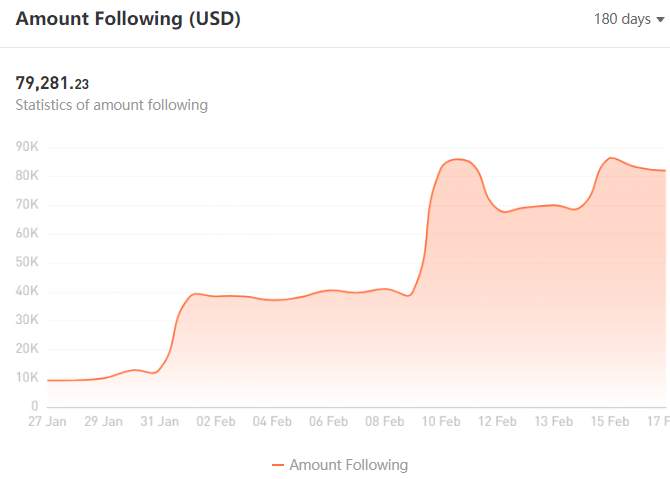 So, why do you think the confidence in this trader has picked up so dramatically in such a short period? If you are one of @Hairoger's subscribers, we want to hear from you.
Also, if you want to say something to our Trader of the Week here, please leave a message in the comment section below.
That's all for this week's trader of the week. Don't forget to check out our Signal tab for a Signal provider that suits you best!
Disclaimer: The data above should not be construed as investment advice. Any trades or hedges you make are taken at your own risk for your own account.
Disclaimer: The content above represents only the views of the author or guest. It does not represent any views or positions of FOLLOWME and does not mean that FOLLOWME agrees with its statement or description, nor does it constitute any investment advice. For all actions taken by visitors based on information provided by the FOLLOWME community, the community does not assume any form of liability unless otherwise expressly promised in writing.
If you like, reward to support.