TRADER OF THE WEEK | @TradeGoldKing
If you are looking to ace up your trading strategies or simply looking for the right copy trading signals, this is where you should keep your eyes on every week, starting today!
Here, we highlight ONE fantastic trader every week based on their trading performance and ranking. If you have been here before, you know the drill and if you are not, then you are about to find out. So, let's get going!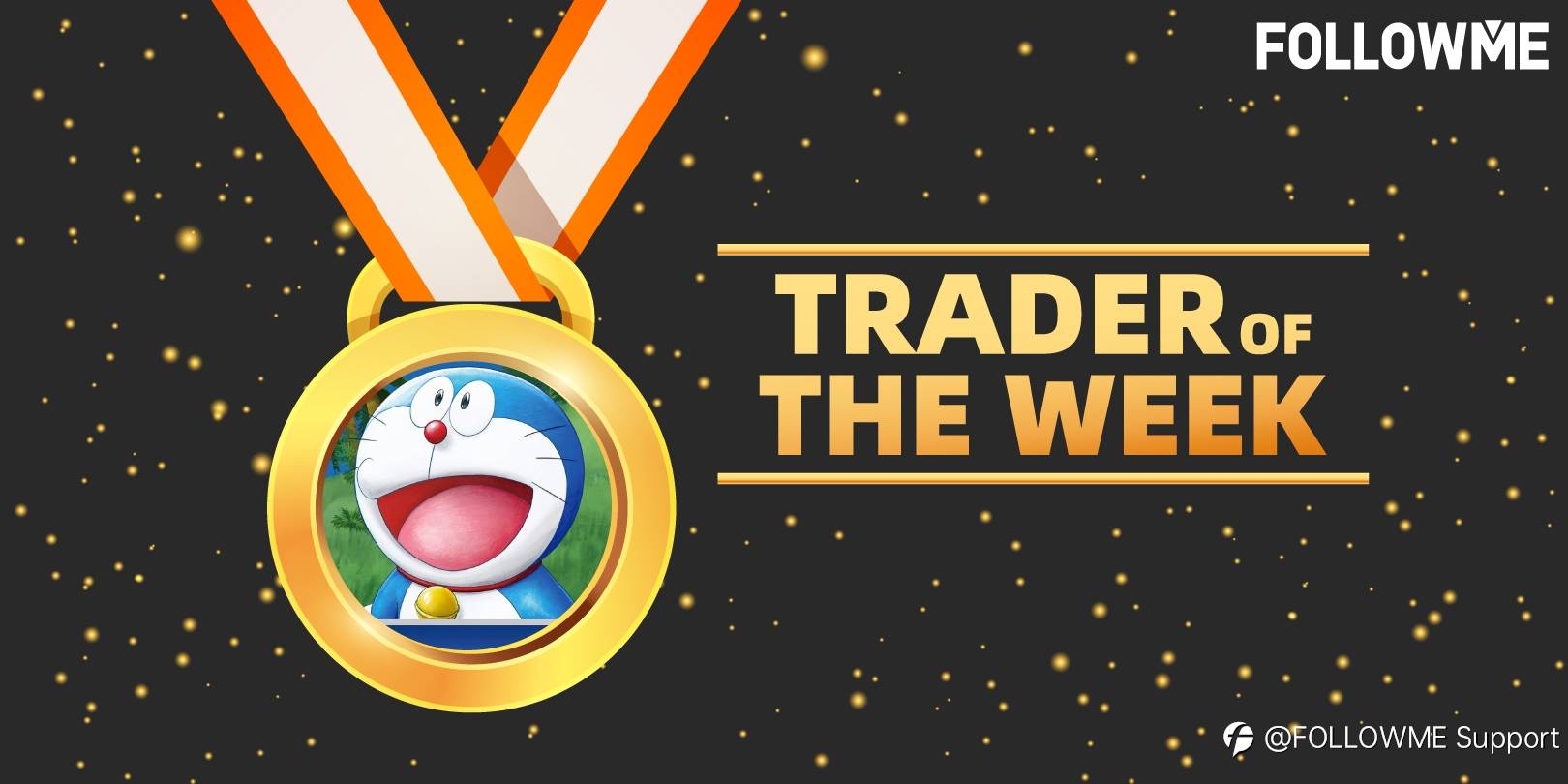 This week we will feature @TradeGoldKing from China who joined us on Dec 18, 2020. He has been with us for less than a month in which time he is showing impressive growth in his equity and wins. We want you to take an early glimpse at this rapidly rising star so that you can follow his strategies and trade moves for your own trading progress.
TradeGoldKing has three active accounts in FOLLOWME but today our analysis is based on his account, #4 RoboForex-ProCent-5. If you wish, you can also check out his profile here for more details.
As of Jan 13, 2020 - 9.00 p.m. (GMT+8), TradeGoldKing ranks at a score of 2.5.
But if you find it a below-average score just take note that this trader is very new to the platform. In just two days after he joined the platform, his ranking climbed to 1.0 on Dec 20, 2020. From then, he is gradually rising every week to 2.5 as of today.
He scores 10.0 on risk control which means this trader knows how to master risk when dealing his trades. His stability also supports this theory as it is at 9.6 level. The trader can make his decision with a cool mind to yield a good return with moderate capital size. So, if you are looking for a well risk-controlled trader to copy trade or signal, this is it for you!
If you are reading our 'Trader of the Week' segment for the first time, then let us tell you that FOLLOWRANK is a comprehensive score calculated based on factors such as stability, profitability, risk control ability, non-lucky profitability, and capital scale of the account trading performance in the past 13 weeks.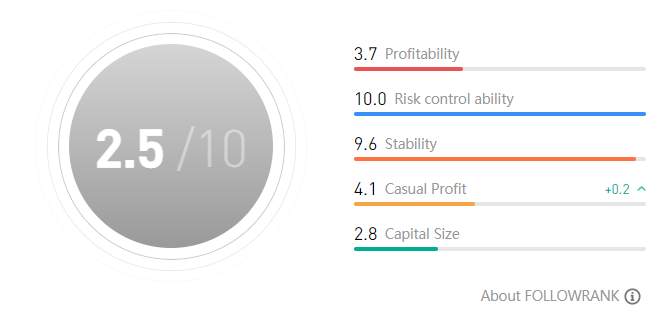 Now that we have talked about his ranking, let's see how he is growing his trade to reach this far. From the chart below, we see a linear increase in his profit growth from Day 1. Currently, he is leading at the peak of his growth with $2,230 profit. His average profit to loss ratio also seems to be balanced at an average profit of $7.23 and an average loss of $7.08.
What we appreciate about this trader is that he jumped right into his trade the moment he started on the platform. It suggests that he knows his way around the trading world and how to wheel it to his favour. In less than a month, he has achieved an impressive 861 trades with a 67.94% win.
Besides, he takes action fast with a holding period of 5.0 hours meaning he can keep in line with the time-sensitivity to keep up with favourable trading conditions to yield positive returns.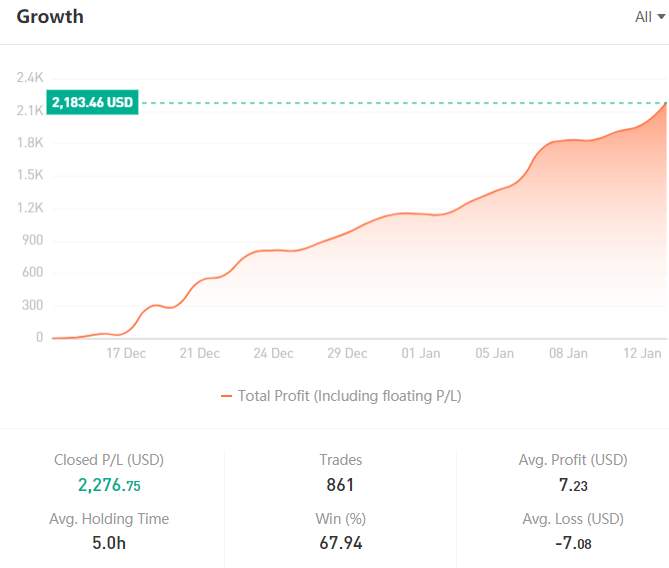 His weekly performance further revealed the growth he has managed to achieve in this short period of time. It seems he strikes a well-balanced floating and closing profit to generate a return rate of 6.51%.
The trader has nicely leveraged his investment with the worldwide political and economical situation. The Covid cases are surging yet again in most parts of the world and the economic policies are transitioning to cope with 2021's challenge. And yet, he waded through this volatile situation to good profit.
So, if he can hold on to this progress, he would certainly be among the top traders of FOLLOWME in the next few months. We are curious to see if he can keep progressing to get to that level.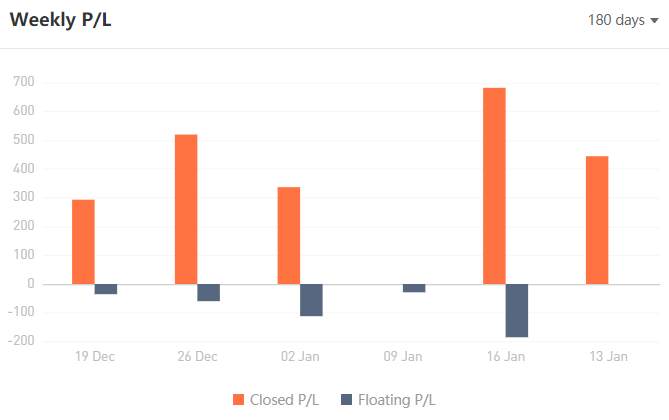 Since TradeGoldKing joined the platform, he has been solely devoting his investment in a major forex currency pair, EUR/USD. He is going both long and short, placing his order on the favourable position to yield profit. This shows that he has a deep knowledge of this particular currency pair.
His trading on this pair has turned out well so far. So, if you are also a EUR/USD trader, this trader can be a good reference for you.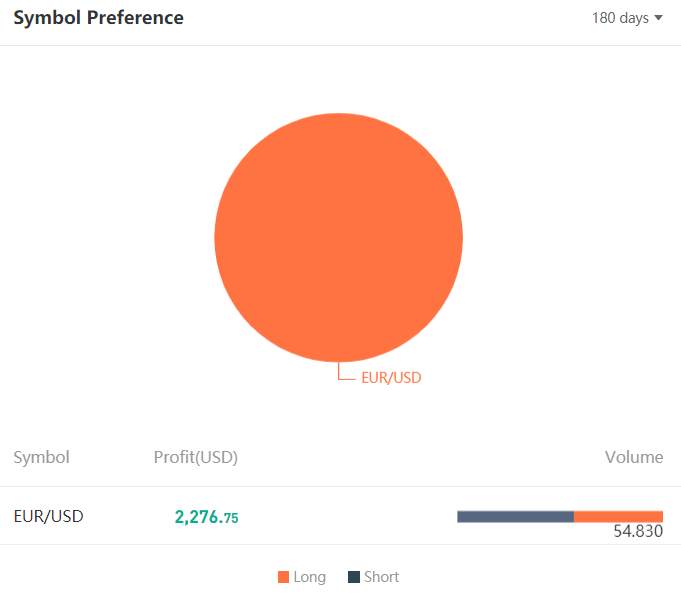 In the three weeks of TradeGoldKing's entry in this FOLLOWME account, he already has 37 subscriptions. This means his peers and fellow traders are already taking notice of how he is rapidly growing in the platform and thus decided to join him.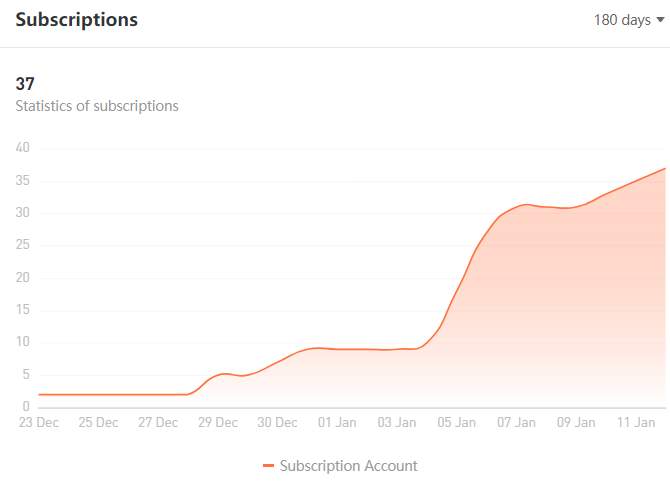 His confidence and trading capabilities are reflecting in the amount of following he has garnered in such a short time. We emphasize on the time frame because it is a big achievement to have $726,002.98 worth of followers in less than a month. This really shows that his followers consider him a reliable and trustworthy trader.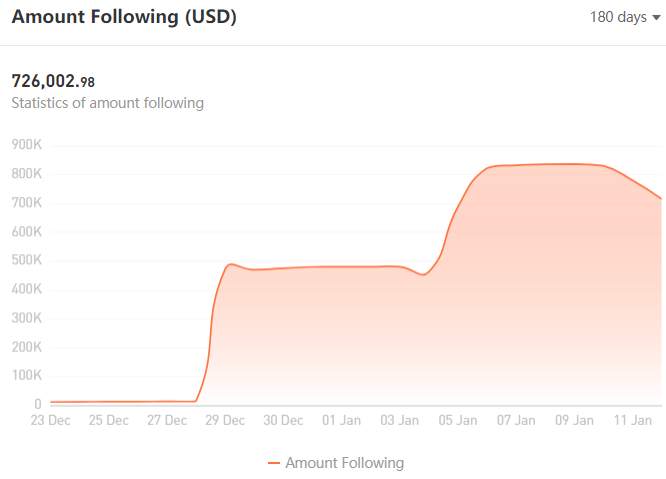 So, why do you think this trader is growing so many subscribers so fast? If you are one of @TradeGoldKing's subscribers, we want to hear from you.
Also, if you want to say something to our Trader of the Week here, please leave a message in the comment section below.
That's all for this week's trader of the week. Don't forget to check out our Signal tab for a Signal provider that suits you best!
Disclaimer: The data above should not be construed as investment advice. Any trades or hedges you make are taken at your own risk for your own account.
Edited 14 Jan 2021, 03:28
Disclaimer: The content above represents only the views of the author or guest. It does not represent any views or positions of FOLLOWME and does not mean that FOLLOWME agrees with its statement or description, nor does it constitute any investment advice. For all actions taken by visitors based on information provided by the FOLLOWME community, the community does not assume any form of liability unless otherwise expressly promised in writing.
If you like, reward to support.