TRADER OF THE WEEK | @Dudu Captain
Hi friends! If you are looking to ace up your trading strategies or simply looking for the right copy trading signals, this is where you should keep your eyes on every week, starting today!
Here, we highlight ONE fantastic trader every week based on their trading performance and ranking. If you have been here before, you know the drill and if you are not, then you are about to find out. So, let's get going!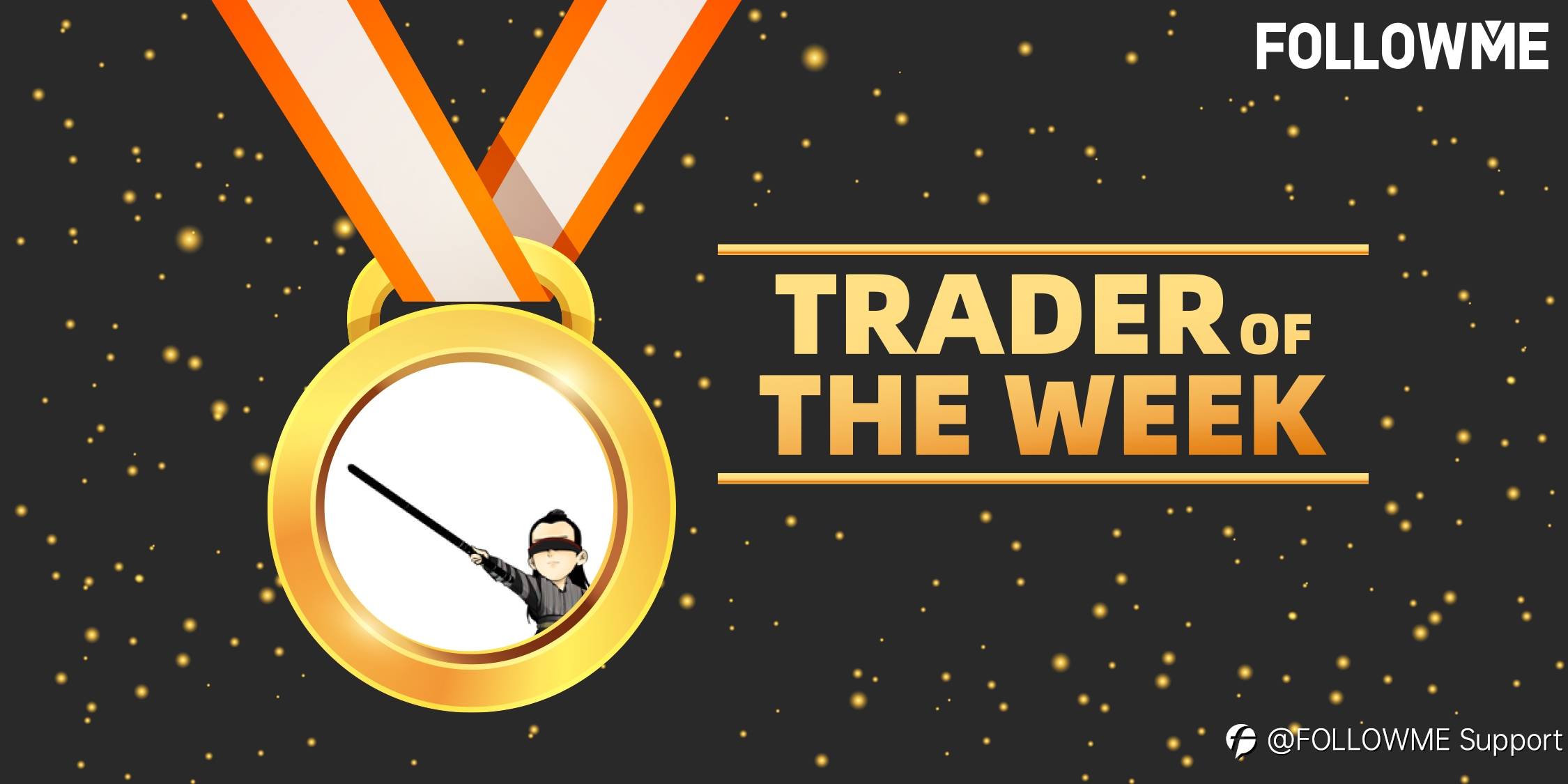 This week we will feature @Dudu Captain from China. He is fairly new in FOLLOWME, having joined on Aug 7, 2020. Over these short five months, he has shown impressive performance in trading major forex currency pairs. He is also an expert on copy trading, who can help you to achieve better results if you are looking for a proficient trader to take some tips or copy trade from.
Dudu Captain has two accounts in FOLLOWME, #2 ICMarketsSC-Live09 and #4 ICMarketsSC-Live 06. However, today, our analysis is based on his trading account: #2 ICMarketsSC-Live09. You can check out his profile here if you want to know more about him.
This analysis is aimed at highlighting the trader's performance and his efficiency in generating profit. We will also discuss his trading focus and how his achievements have dramatically increased his subscriptions and following over the last two months.
As of Dec 30, 2020 - 8.15 p.m. (GMT+8), he is leading as one of the top rankers in FOLLOWME. We noticed that @Dudu Captain has quickly adapted to FOLLOWME right after he joined and climbed to a ranking of 5.2 on Aug 16, 2020, only about a week after he joined our platform.
Over the last few months, his ranking has hovered around 5.0 to 6.0 churning in a healthy profit of 10% to 20% per month on average. However, observing his recent growth, we see that the trader is at his peak ranking right now at 7.9. This proves his meticulous trading performance and confidence in his current trades.
If you are reading our 'Trader of the Week' segment for the first time, then let us tell you that FOLLOWRANK is a comprehensive score calculated based on factors such as stability, profitability, risk control ability, non-lucky profitability, and capital scale of the account trading performance in the past 13 weeks.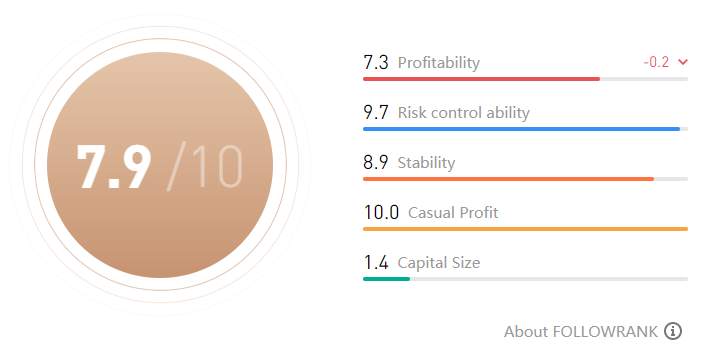 @Dudu Captain has shown a constant and gradual increase in his profit growth over the months. He experienced his record low on Oct 14, 2020. But since then he has not only recovered his growth but managed to bring up his trades exceptionally during November and December.
The last two months have been filled with post-U.S. election impact, varied sentiments of people over the vaccine and anticipation of the next year. But observing Dudu Captain's performance, we can see how he has not only been able to keep his focus during this critical time but also leveraged this highly volatile situation to lead with the best profit level with a total of 386 trades from August to December.
Right now, he is standing at a total profit of $1,245.16 with an average profit of $14.85 and an average loss of $23.18. Though the ratio shows a less profit/loss (P/L) ratio, his overall winning rate is above average at 69.43%.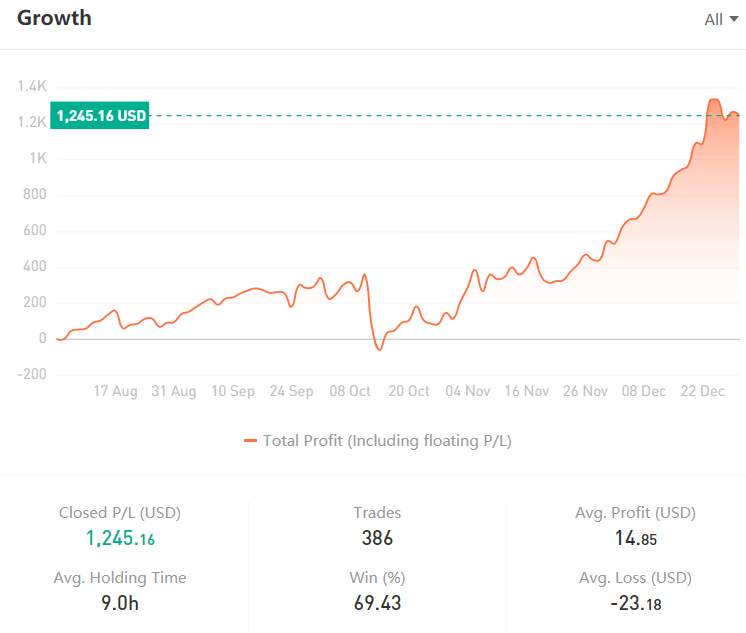 @Dudu Captain 's profit level is consistent, his only noticeable struggling period being in October this year. Over the months, he has efficiently managed both closed and floating P/L. He is holding the trades at an average of 9 hours only, which shows his expertise in placing short trades.
Currently, @Dudu Captain is leading on a return rate of 40.86%, managing his orders with precision. His weekly P/L is also a testament to his current peak performance. However, you must have noticed some negative closing and floating P/L on Dec 30, which suggests he is still waiting to close his most recent trade at the right time.
With such impressive performance in the current months, we are certainly eyeing this trader to see whether he will keep up with his performance in the coming years.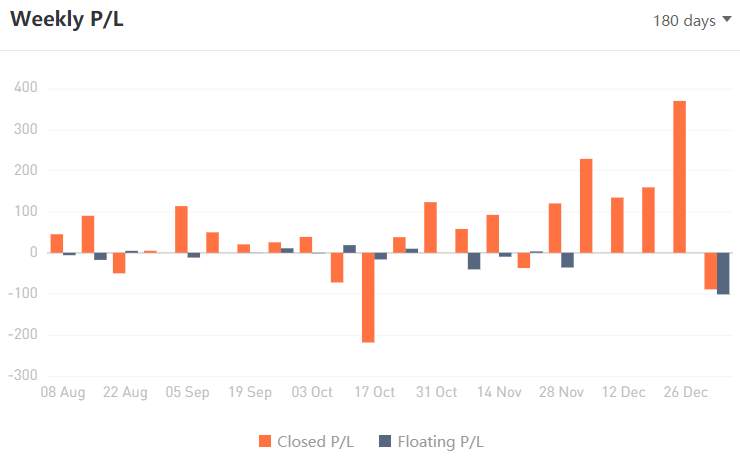 Talking about his performance, we can see that he is an expert in handling various major FX currency pairs, his top three pairs being #GBP/AUD#, #AUD/CAD# and EUR/AUD. The common currency here is AUD thus highlighting that he has particular knowledge of it.
From his trading strategy, it can also be observed that he plays on reverse trading, taking short positions on his pairs most of the time. He certainly knows his stuff as his short positions have yielded him good profit including the top three currency pairs he invested in.
However, his trades on GBP/CAD and CHF/JPY are currently hovering at negative numbers which is probably because he is yet to close the trade for these pairs as evident in our Weekly P/L observation above.
All in all, this trader has mastered 13 currency pairs showcasing his vast knowledge on forex trading, his multi-level skills and the ability to make timely decisions for profitable gains. We hope to see how the trader excels in the coming year, bringing more valuable contributions to the community.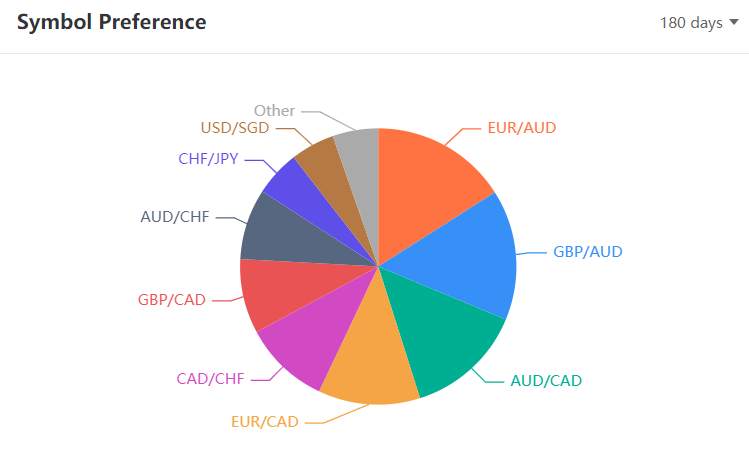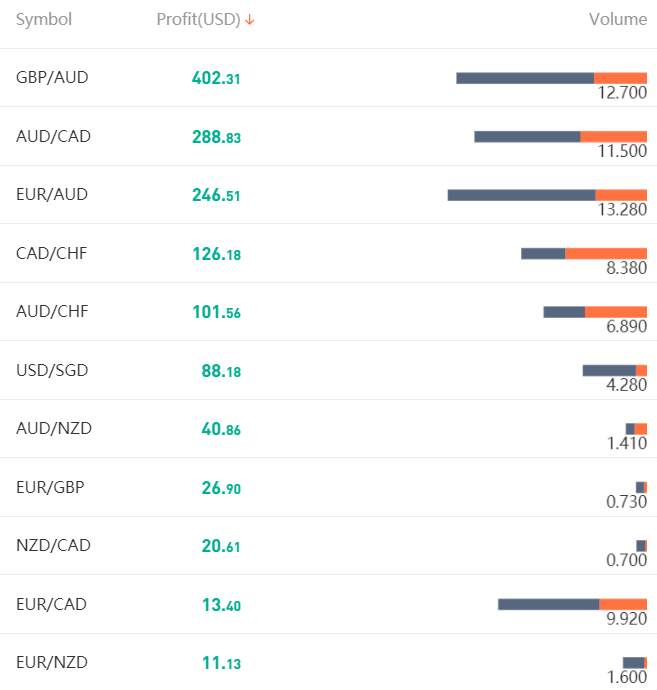 @Dudu Captain 's subscription rate seems to have imitated his profit growth. As seen earlier, his profit has taken a dramatic leap in the last two months and the same has happened to his subscriptions! From Nov 13, 2020, till date, he has managed to garner a solid following of 69 subscribers.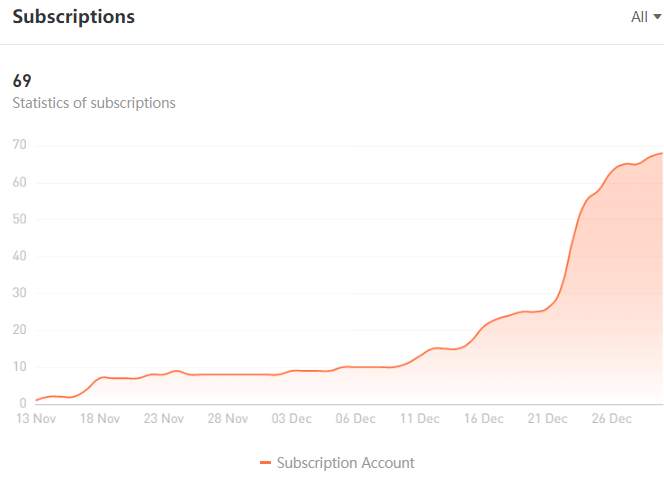 Followed by his growing subscriptions, the flatline of his following has now grown to a significant amount of $347,187.77 in less than two months which suggests the traders are finally taking notice of this rare talent.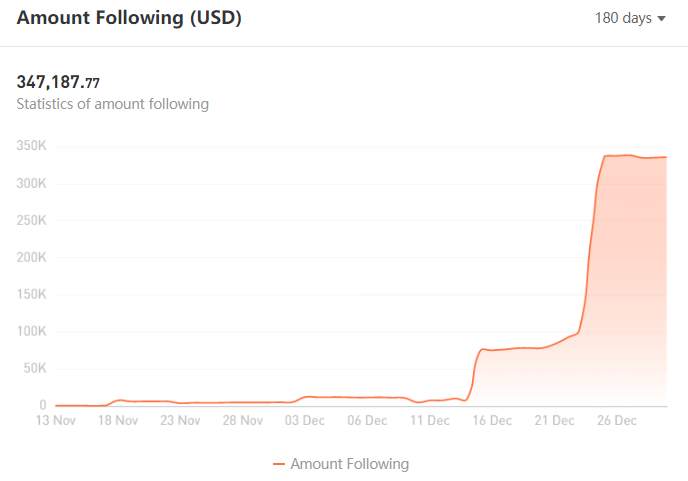 So, why do you think the confidence in this trader has increased so impressively in recent months? If you are one of @Dudu Captain's subscribers, we want to hear from you.
Also, if you want to say something to our Trader of the Week here, please leave a message in the comment section below.
That's all for this week's trader of the week. Don't forget to check out our Signal tab for a Signal provider that suits you best!
Disclaimer: The data above should not be construed as investment advice. Any trades or hedges you make are taken at your own risk for your own account.
Edited 03 Jan 2021, 14:01
Disclaimer: The content above represents only the views of the author or guest. It does not represent any views or positions of FOLLOWME and does not mean that FOLLOWME agrees with its statement or description, nor does it constitute any investment advice. For all actions taken by visitors based on information provided by the FOLLOWME community, the community does not assume any form of liability unless otherwise expressly promised in writing.
If you like, reward to support.