Kuala Lumpur 10 a.m. (GMT+8) - In the early Asian market, the gold price slightly fell after its rally yesterday, and the price is trading around $1,940 at the moment. Economies.com wrote an article to analyse the gold price movement today as follows:
As Biden's prospects for winning the U.S. election heat up, boosting hopes for a larger stimulus package and suppressing the U.S. dollar, the gold price surged to a one-month high on Thursday.
The gold price continued to rise on Thursday and successfully broke through the $1,934.86 level, indicating that it may rise further moving forward.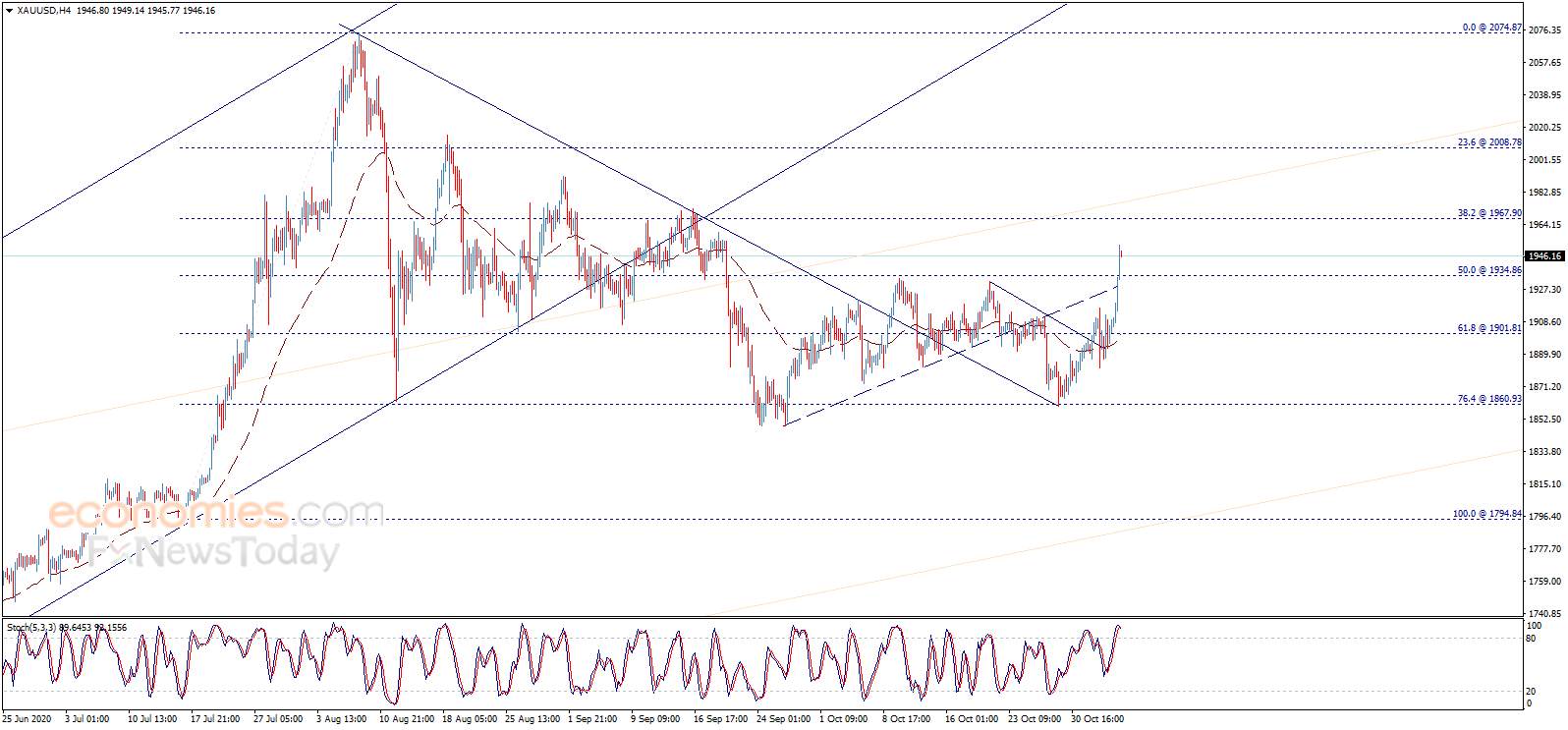 Illustration photo of Gold H4 Chart from Economies.com
Economies.com pointed out that with the bullish outlook of the gold price, the next major target of $1967.90 per ounce will be tested.
On top of that, the financial site also added that if the gold price maintains above $1,934.86, it plays as the first key factor in continuing the bullish expectation.
Translated from the original article: https://www.24k99.com/2011/437...