Half of the year 2020 has passed, how's your trading performance? Hope you all have good trading performance.
The fourth round #TradeNotes# Challenge has come to an end. Thank you all for joining and sharing. To date, there are 497 View and 710 discuss for this challenge.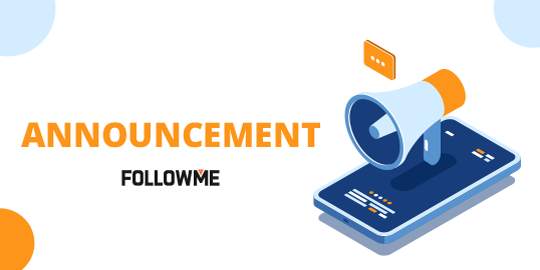 Now it's time to announce the winners! Congratulations to all of the participants who joined the #TradeNotes# challenge. Here is the detailed chart for FCOIN reward.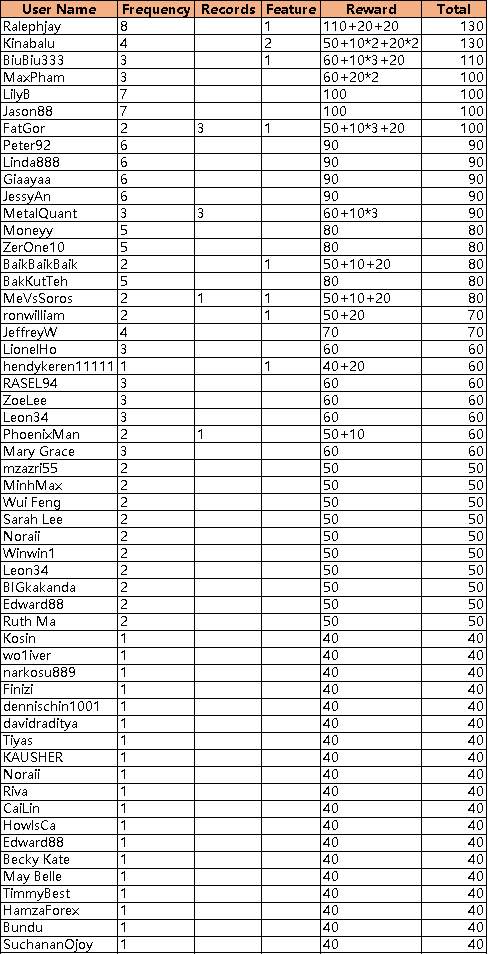 Congrats to @Ralephjay @Kinabalu @BiuBiu333 @MaxPham @LilyB @Jason88 @FatGor @Peter92 @Linda888 @Giaayaa @JessyAn @MetalQuant @Moneyy @ZerOne10 @BaikBaikBaik @BakKutTeh @MeVsSoros @ronwilliam @JeffreyW @LionelHo @hendykeren11111 @RASEL94 @ZoeLee @Leon34 @PhoenixMan @MaryGrace @mzazri55 @MinhMax @WuiFeng @SarahLee @Noraii @Winwin1 @Leon34 @BIGkakanda @Edward88 @RuthMa @Kosin @wo1iver @narkosu889 @Finizi @dennischin1001 @davidraditya @Tiyas @KAUSHER @Noraii @Riva @CaiLin @HowlsCa @Edward88 @BeckyKate @MayBelle @TimmyBest @HamzaForex @Bundu @SuchananOjoy on gaining FCOIN. Cheers!
TOP 3 Highest Engagement Reward
Top 1:@MaxPham with 50engagement for this post. Click toview.
Top 2:@MaxPham again with 48 engagement for the post. Click to view.
Top 3: @Ralephjay with 33 engagement. Click to view details.
Each post/note owner above will get 20FollowCash.
Note:
1.10 FOCIN= $1 USD. You can use FCOIN to redeem present at FCOIN Center or to pay for subscription fee. Click here to see more about FCOIN. 
2. The FCOIN reward above will be issued within 5 workdays.
If there's any question, please feel free to DM @FOLLOWME Official.
Thank you all once again. The fourth round #TradeNotes# challenge may have come to an end, but you can still share your notes with the hashtag.
Do you expect a new round of challenge? We appreciate any suggestions! Please continue to join the next round Challenge!
Click here to see the rules of the fourth round #TradeNotes# challenge.