Browning


···
2,998

Vistors
17 Feb 2018 Joined
23 Jul 1990 Birth
He likes

Hello guys. GBP/USD is moving in uptrend right now. Last week, GBP/USD broke violently above 1.3 resistance and accelerated to 1.3180 top. Now the pair corrected and confirmed 1.3 as new support and l...
He likes

Pedagang meningkatkan posisi open interest mereka sebesar 178 kontrak pada hari Senin menyusul dua penurunan harian berturut-turut, menurut angka awal dari CME Group. Di sisi lain, volume menyusut untuk 2 sesi berturut-turut, kali ini hampir 7,1 ribu kontrak.Emas menghadapi rintangan berikutnya
He likes
He likes

#AUD/CAD#
Engulfing forming at support AUD/CAD coming from uptrend and then consolidate within ranges, and engulfing forming at support my tp1 will be at resistance. tp 1 hit closed 50% of the trade and wait for the breakout to upside to get tp2, if it's break and closed above it w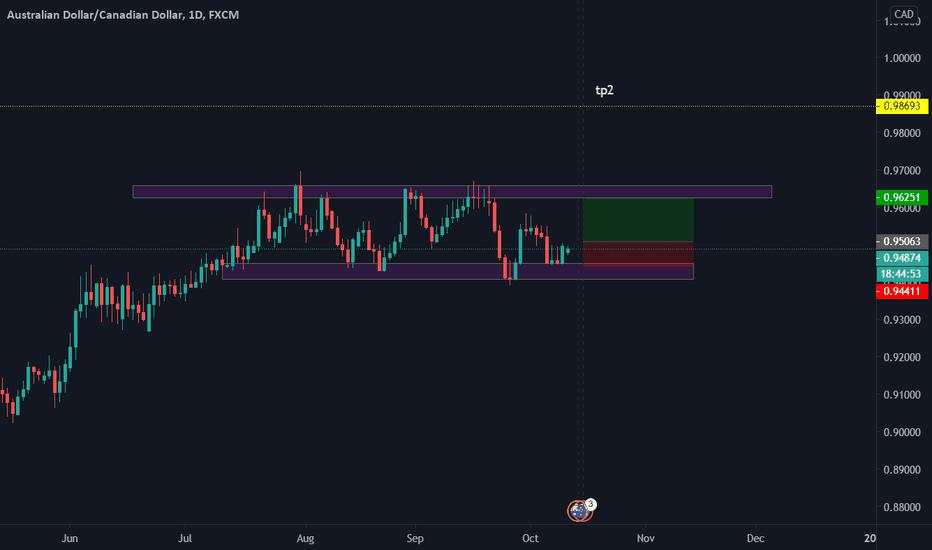 He likes
(Bloomberg) -- Oil dropped for a second day as operations in the U.S. Gulf of Mexico started to resume following Hurricane Delta and Libya took a major step toward reopening its biggest field.Futures in New York fell toward $40 a barrel after closing down 1.4% Friday as oil workers in Norway called
He likes
(Bloomberg) -- Libya took a major step toward reviving its battered oil industry by reopening its biggest field, presenting a new headache for OPEC+ as the alliance of major producers tries to curb global supplies.The National Oil Corp., Libya's state energy company, lifted force majeure on the west
He likes
The Past Week, In A NutshellWhat Happened: Last week ended positive alongside progress in stimulus talks.Remember This: "Very rarely in the last 10 years have we seen earnings estimates moving higher after a quarterly reporting season," said Art Hogan, chief market strategist at
He likes

Simple, easy-to-understand price action patterns can make good trading signals.
#tradingskill#
He likes
The New Zealand Dollar is recouping some of its weekly losses early Friday despite another dovish signal from the Reserve Bank of New Zealand on Thursday. The Kiwi is being helped by investors wagering on a Joe Biden presidency and on more U.S. stimulus spending.A growing expectation that, whoever w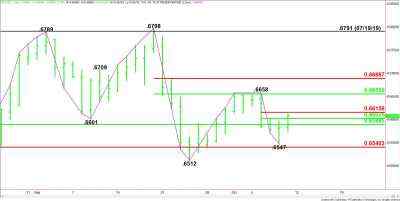 He likes

#AUD/JPY#
I believe the pair will be bouncing here. Trade at trader's risk.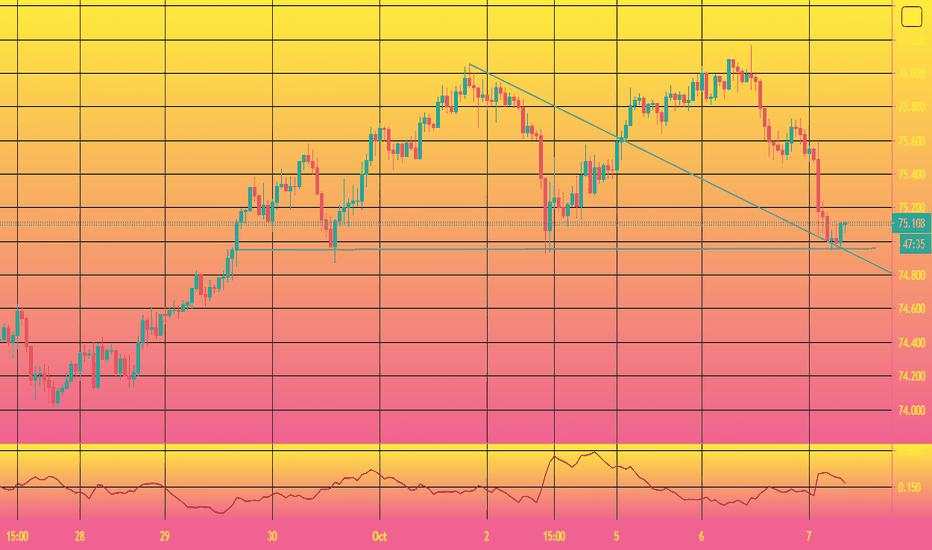 He likes
It's was a quiet start to the day on the economic calendar this morning. There were no material stats to provide direction through the Asian session.From overnight, the markets reacted to news of Trump bring to an end stimulus talks, however. Following his return from the hospital, Trump a
He likes

#GBP/USD#
Trend lines over various time periods. My MA's are based on my idea of having them tuned to a Month, Quarter and Bi-Annual.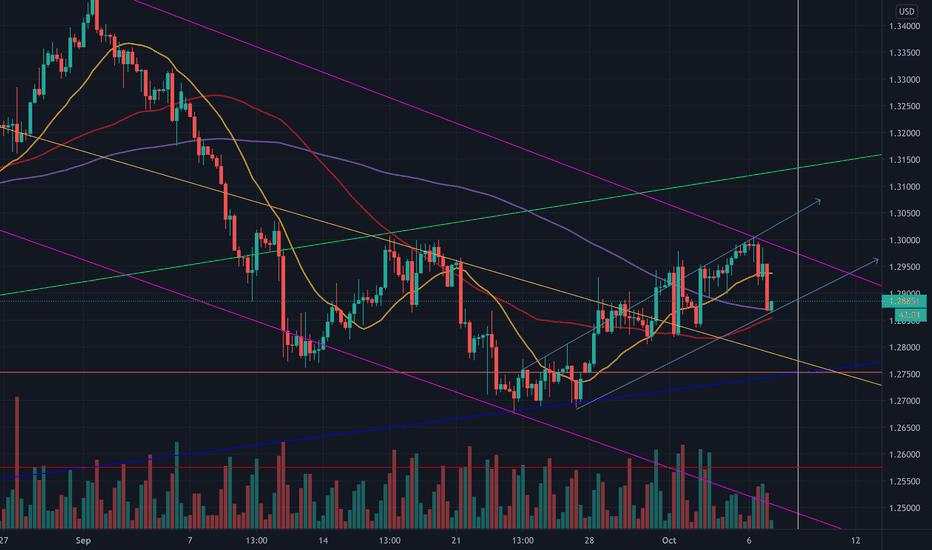 Daily Pivots: (S1) 123.72; (P) 124.22; (R1) 125.12; Intraday bias in EUR/JPY remains on the upside at this point. Correction from 127.07 could have completed at 122.37, as supported by 38.2% retracement of 114.42 to 127.07 at 122.23. Further rise should be seen back to retest 127.07 high. On the dow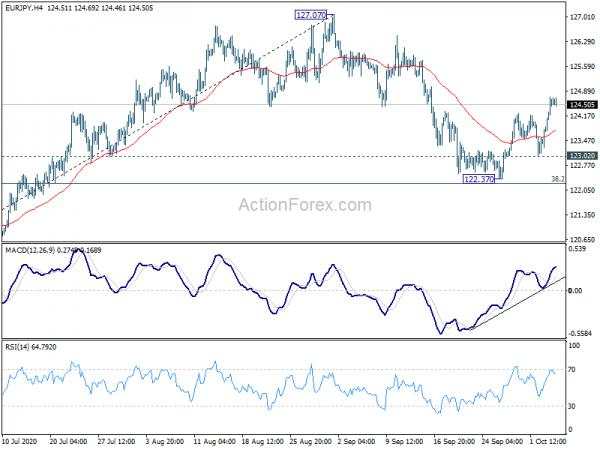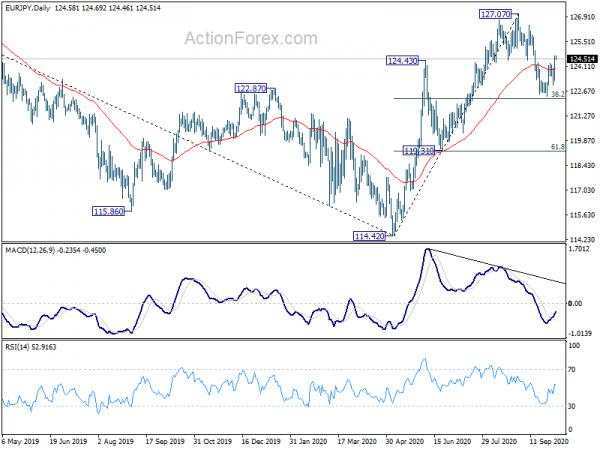 He likes

Menurut Robin Brooks, Kepala Ekonom Institute of International Finance (IIF), Euro bisa menjadi mata uang deflasi seperti Yen Jepang sebelum Bank of Japan, di bawah kepemimpinan Kuroda, meluncurkan stimulus moneter yang belum pernah terjadi sebelumnya pada 2013. Meskipu
He likes
Gold futures are trading lower on Tuesday but hovering near a two-week high as traders assess the impact of President Trump's contraction of COVID-19 on his re-election chances and react to rising hopes for a new coronavirus stimulus package. Meanwhile, a slightly weaker U.S. Dollar is helping to un