Toynbee



···
2,788

Vistors
29 Dec 2017 Joined
13 Jan 1986 Birth
He likes

Emas (XAU/USD) memulai pekan Non-Farm Payrolls (NFP) AS dengan pijakan yang kokoh, reli hampir $20 pada hari Senin. Logam memantul dari support satu hari SMA100 untuk hari ketiga berturut-turut, berkat penurunan luas dalam dolar AS dari puncak dua bulan.Suasana risk-on kembali di tengah da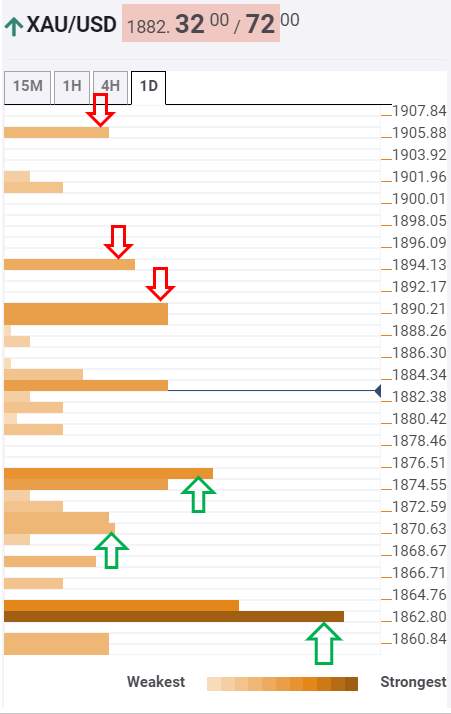 He likes
Shares of Apple Inc. AAPL, +2.38% rallied 2.39% to $114.96 Monday, on what proved to be an all-around favorable trading session for the stock market, with the NASDAQ Composite Index COMP, +1.86% rising 1.87% to 11,117.53 and the Dow Jones Industrial Average DJIA,&n
He likes

He likes

Kampanye FOLLOWSTAR masih berjalan dengan antusias! Sejak peluncuran kampanye, kami telah menerima tanggapan yang luar biasa dari pengguna di seluruh dunia. Kami ingin mengucapkan selamat kepada pengguna yang telah mencapai kinerja perdagangan yang luar bisa di FOLLOWME. Kami telah mengundang salah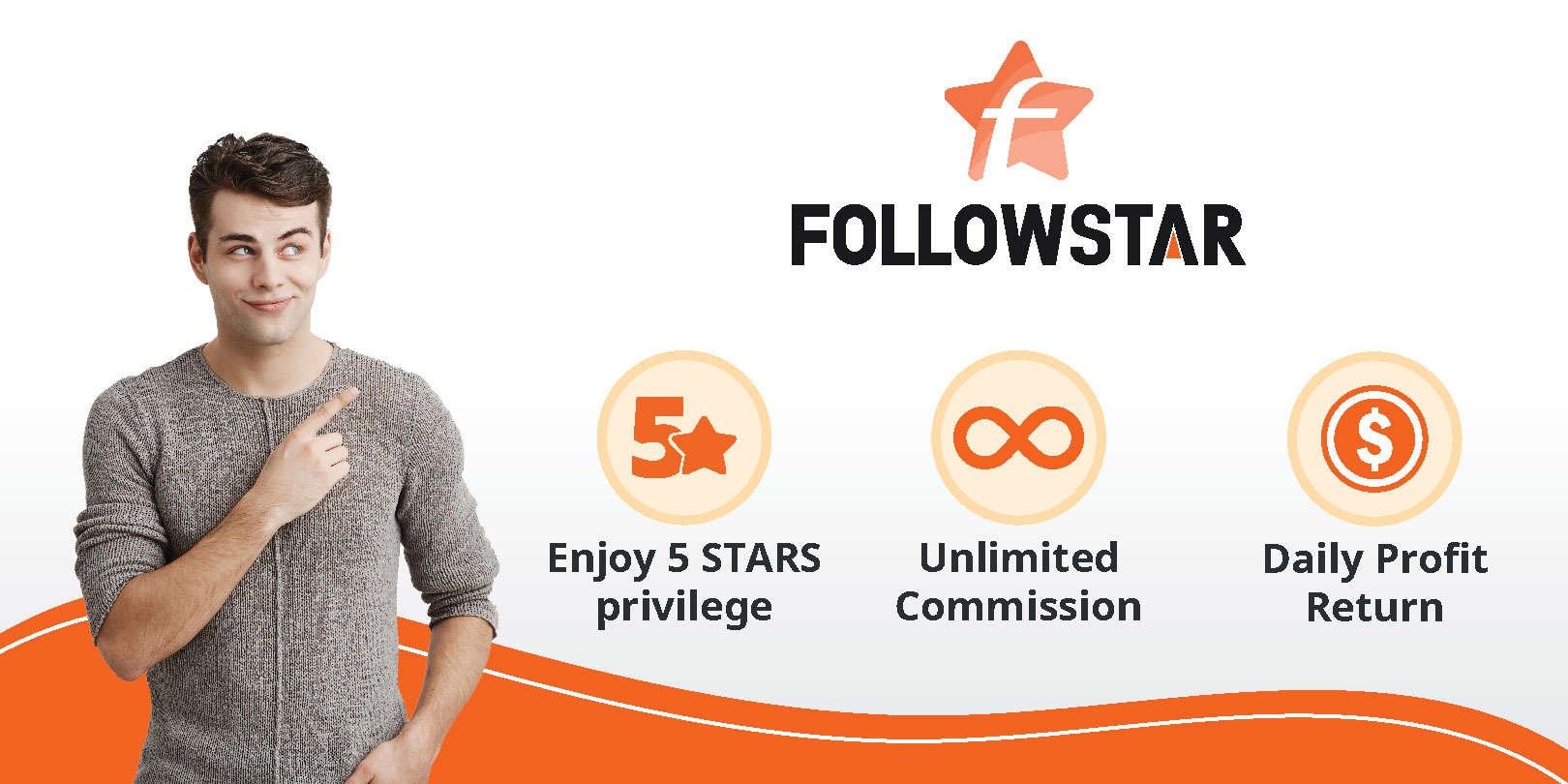 He likes

Public sector finance data from the UK is due on Friday, headlining a light day for the European economic news. At 2.00 am ET, the Office for National Statistics releases UK public sector finance data for August. The budget deficit is forecast to widen to GBP 35.05 billion from GBP 25.94 billion in
He likes

The Bank of Japan minutes revealed that a few members said prolonged damage to economy from pandemic could lead to solvency problems for some firms, affect financial system stability.  Members agreed must ease without hesitation if needed, with eye on impact of pandemic on economy.  One member said
AUD/JPY stays depressed near the lowest since seven weeks after RBA's Deputy Governor Guy Debelle's speech. RBA board member suggests market intervention is a policy option. Virus woes, Sino-American tussle also weigh on the quote. AUD/JPY slumps from 75.73 to 75.45 following the downbeat comments
He likes
We suggest you watch a short and interesting video that will help you better understand some of the techniques of closing deals in financial markets. The author of the video describes unique methods and gives useful recommendations. Use this opportunity to improve your professionalism! Also, we woul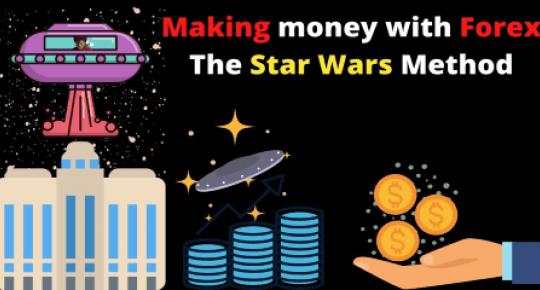 He likes
it doesn't matter how many initial capitals you start.. the thing about starting with a small amount is you don't really see profits but you also don't lose a lot it's great for learning risk managem...
He likes

Month is only half over, but value's been outperforming growth by most since 2008. [Past performance is no guarantee of future results].
#EconomicCalendar#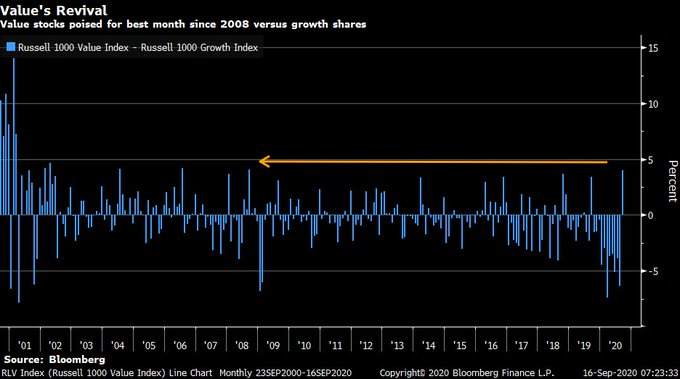 He likes

Bank Rakyat Tiongkok telah menetapkan kurs tengah yuan di 6,7591/DLR vs penutupan terakhir 6,7642.Bank sentral Tiongkok juga mengatakan telah menetapkan suku bunga repo cadangan 14 hari pada 2,35% vs 2,35% sebelumnya.Dicetak ulang dari FXStreet,hak cipta semuanya dimiliki ol
He likes

S&P 500 Futures struggle to extend the two-day rise amid mixed clues. Trade war fears join a light calendar to challenge the market's previous optimism. Coronavirus case numbers jump in Texas but vaccine hopes dim the pandemic woes. Fed is widely expected to keep the monetary policy unchanged, q
He likes
The announcements from Plus500 keep on coming, as the London listed broker continues to execute its latest share buyback program. The latest development revealed this Tuesday is that the company repurchased more than 26,000 of its own ordinary shares. In particular, Plus500 repurchased 26,500 of it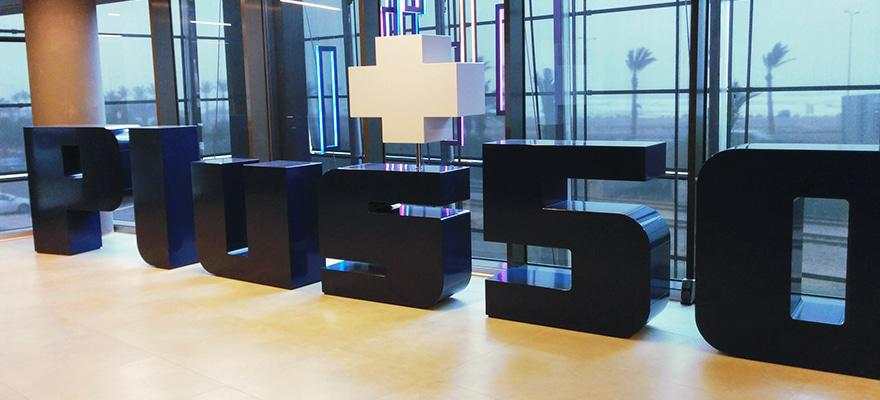 He likes
OAKLAND, Calif. (Reuters) - Alphabet (NASDAQ:GOOGL) Inc's Google aims to power its data centers and offices solely with renewable energy by 2030, its chief executive told Reuters, becoming the biggest company in the world to commit to ditching coal and natural gas power.The "stretch goal,"
Photo: FM Today, the Commodity Futures Trading Commission announced a new whistleblower award of undisclosed sum, demonstrating the CFTC's strong commitment to its tipsters. The whistleblower provided original information that led the CFTC to open an investigation into "ongoing fraudulent activity