Hoyle



···
2,914

Vistors
16 May 2018 Joined
09 Jan 1986 Birth
He likes
Gold dropping like there's no tomorrow. I shared this on 9th October 2020 and now is the time to shine ! congrats to those who catches the trade
He likes

Hope you are ready for the week nerd Remember, successful traders are great risk managers. There'll always be another another trading opportunity. Live to trade another day. Your mind is your great...
He likes
(Bloomberg) -- An expected surge in election-related volatility in the U.S. stock market is paving the way for Asian shares to make a run at besting their American peers.Since hitting an all-time low relative to the S&P 500 on Sept. 2, the MSCI Asia Pacific Index has outperformed the U.S. benchm
He likes

He likes

M.E…. M.E is an acronym I use to remind myself every day, the one tool I must use and react to any emotional imbalances that can occur/build up when I trade. MIND, EVERY-TIME. This reminds me that ...
He likes
The US dollar is crumbling below the 93.50 level and is on its last legs.  Gold has pushed the bears back and the price retreats back above $1,900 to form new support.  Gold bears go back to the drawing board and await for high probability conditions.  The price of gold is now testing the counter t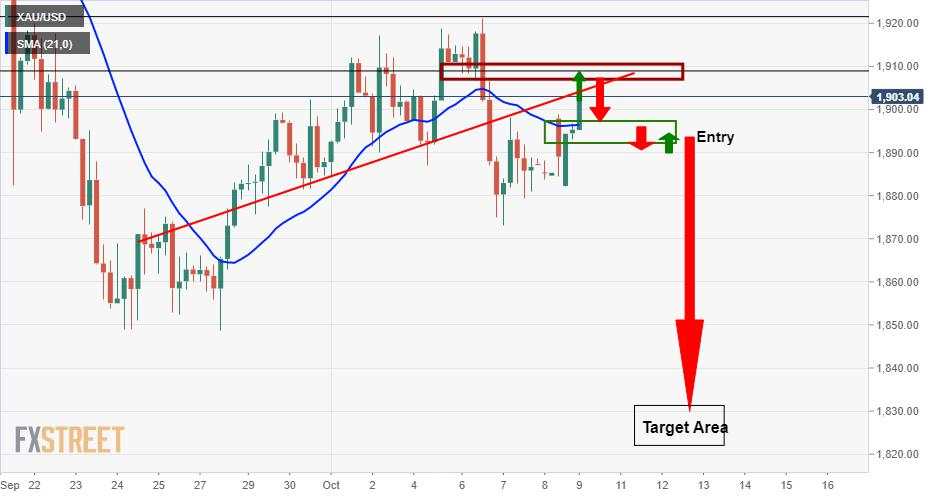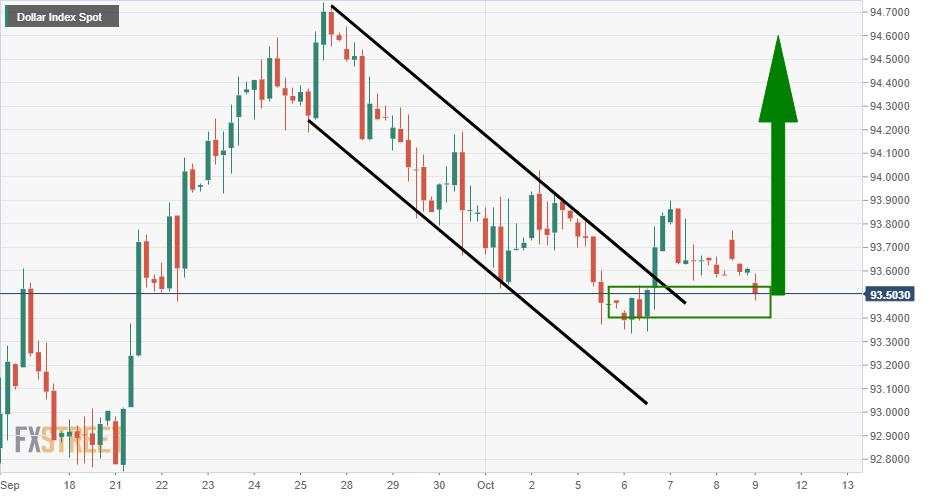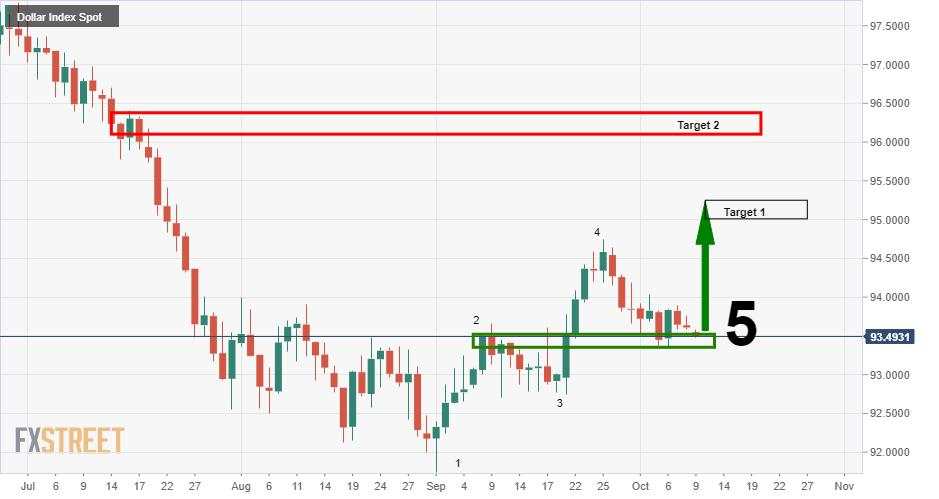 He likes

Dow rallies >500 points for its best day since July after President Trump tweeted support for aid to airlines and other stimulus measures, stoking hope that a smaller aid package could be passed by...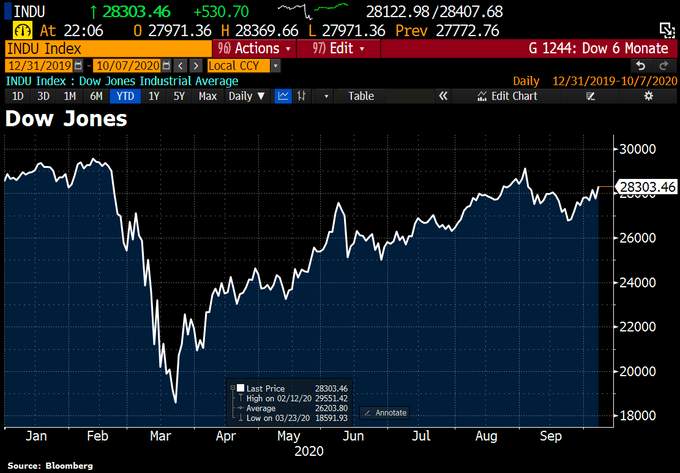 He likes

AUD.USD memantul dari rendah intraday di 0,7122 untuk membalikkan pelemahan awal.Nada risiko mencetak tanda-tanda yang lumayan positif karena Debat Wakil Presiden AS menyarankan stimulus lebih lanjut dalam hal apa pun, Trump memainkan perannya di awal Asia.Pasar Tiongkok kembali dibuka setelah libur
He likes

GBP/CAD Price Analysis: Bears waiting for break of key support M1/W1/D1/H4




He likes
U.S. West Texas Intermediate and international-benchmark Brent crude oil futures finished sharply lower last week with the bulk of the selling coming after U.S. President Donald Trump tested positive for COVID-19. Other catalysts behind the weakness were the lack of progress on a stimulus package, a
He likes

COVID19 pandemic & health care in general top list for what Gen Z cohort is most concerned about; followed by racial/social injustice & human fallibility (intriguing 3% said "everything")
@MorningCo...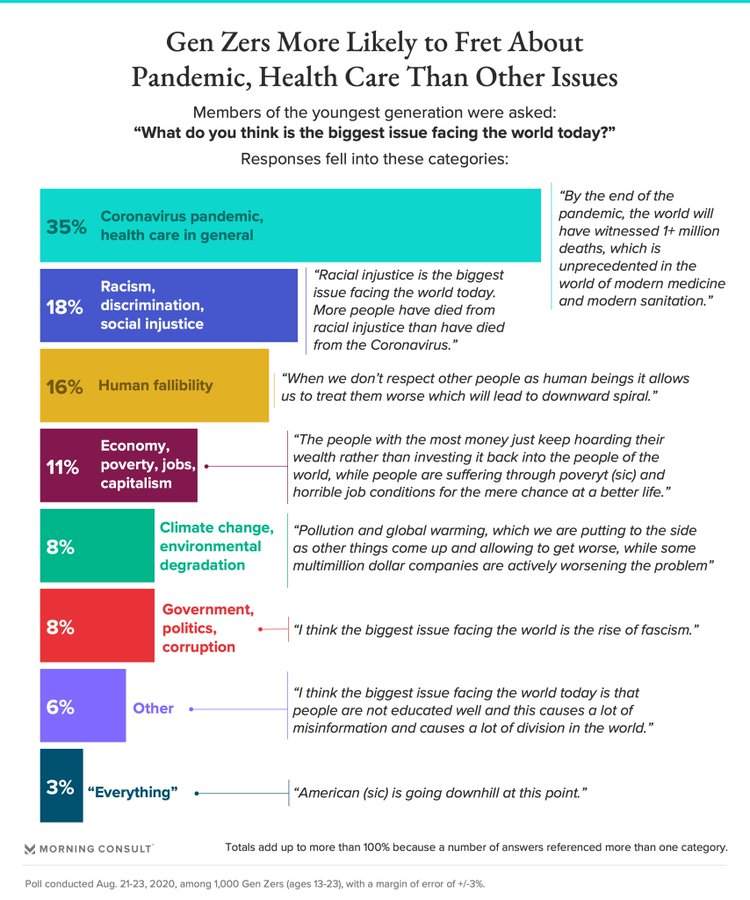 He likes

He likes

Choppy day with a bit of a defensive tilt, as Real Estate gained most (alongside Cons Disc) & Energy lagged; picture remains mixed since market's peak, as Utilities maintain leadership but cyclicals a...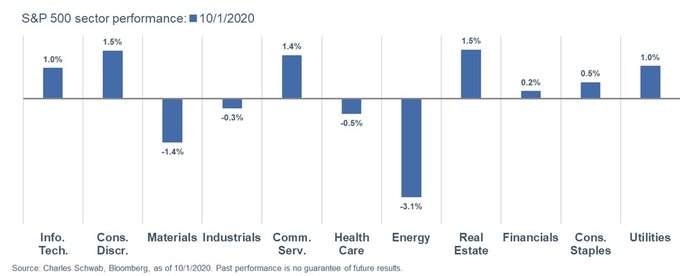 He likes

AUD/USD sheds 0.20% ahead of Aussie Retail Sales data.  Losses in copper and Bloomberg's commodity index looks to be weighing over the AUD. The Aussie dollar is feeling the pull of gravity during Friday's Asian trading hours alongside the signs of weakness in copper, one of Australia's key exports.
He likes

Kontrol Demokrat atas kepresidenan dan kedua majelis Kongres – juga disebut sebagai gelombang biru – akan berarti stimulus fiskal yang lebih besar, lebih banyak siklus naik, risiko kebijakan perdagangan yang lebih sedikit, dan dolar AS yang lebih lemah serta mata uang pasar berkembang yang lebih kua