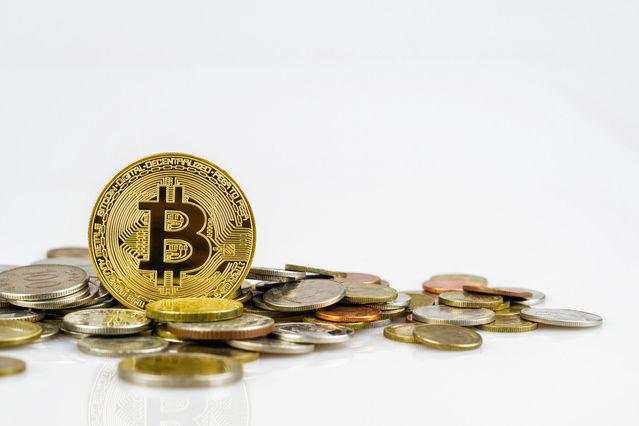 Bitcoin and other cryptocurrencies sold off, following stocks lower after equities declined on Thursday and were poised for more of the same on Friday as U.S. inflation data brought a black cloud over investor sentiment.
The price of Bitcoin dropped 2% over the past 24 hours to around $29,600, as the largest crypto fell through the key $30,000 barrier—a level it has not consistently traded below since the end of May.
A broad fall in digital asset prices follows a significant stock market selloff on Thursday, when the S&P 500 fell 2.4% and the Nasdaq Composite, which includes many tech and biotech names, tumbled 2.8%. Cryptos should, in theory, trade independently of mainstream financial markets, but have largely shown themselves to be correlated with other risk-sensitive bets—like stocks, and especially tech stocks.
One of the key worries for investors across crypto and financial markets in recent months has been the risk of recession against the backdrop of inflation at a multidecade high. Central banks such as the Federal Reserve have moved aggressively to tame inflation with more-aggressive monetary policy, including interest-rate hikes—but the risk is that too much policy tightening too fast could spur a recession.
An economic downturn would be expected to dampen investors' appetite for risk, and would likely be a poor environment for volatile cryptos.
Inflation concerns came back into the spotlight on Friday with U.S. consumer price index (CPI) data for May. CPI rose 8.6% last month, ahead of expectations of an 8.2% increase in prices. 
This hotter-than-expected inflation data indicate that rising prices haven't peaked, and adds pressure on the Fed to act even more aggressively. The data release sent U.S. stock-index futures sharply lower and saw Bitcoin immediately sell off as the largest crypto swiftly lost about $300.
Ether, the second-largest digital asset, fell 4% to $1,730. The token underpinning the Ethereum blockchain network has been trading around $1,800 for much of the week and has failed to consistently hold above the key $2,000 level since mid-late May. 
The selloff was more pronounced in similar cryptos, or altcoins, with Cardano down 8%, and Solana slipping 5%. Memecoins—which were initially intended as internet jokes—were slightly more muted, with both Dogecoin and Shiba Inu around 3% lower.
Write to Jack Denton at jack.dentondowjones.com