Cryptocurrency May Usher in a New Bull Market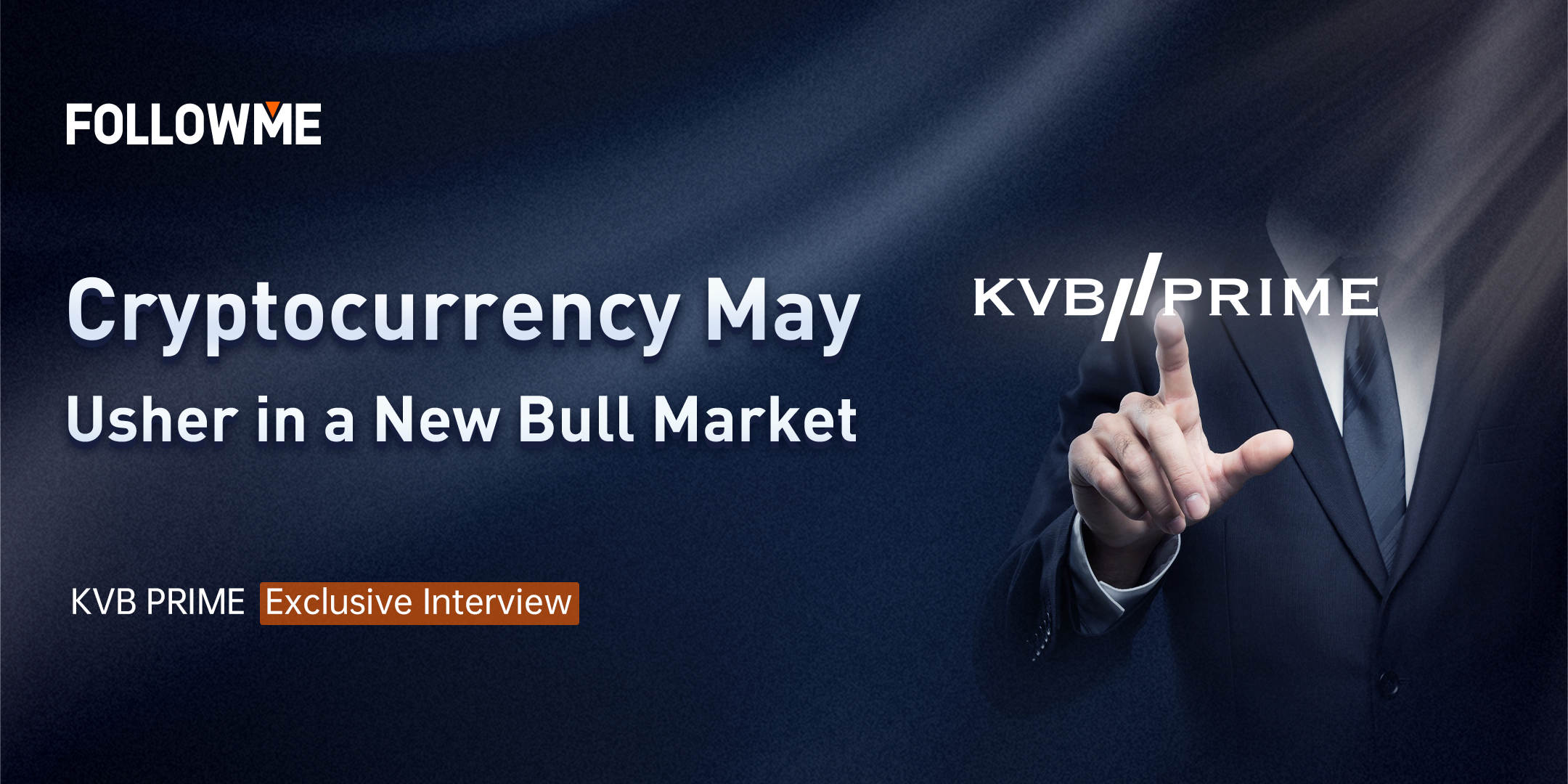 AskBroker is a column organized by FOLLOWME to interview brokers. In this column, FOLLOWME will ask brokers about the current status and prospects of the Forex industry, including technology progress, regulatory policy changes, general situation, etc., and FOLLOWME will also discuss the brokers' own positioning and their future development plans. The interview will also cover issues that most traders care about, like brokers' hardware and software situation, services provided, and safety guarantees.
Before starting this interview, FOLLOWME will give you a brief introduction to KVB PRIME Limited, abbreviated as KVB PRIME, who provides professional financial derivatives trading services for global retail and institutional clients. The main trading instruments include Forex, indices, commodities, stocks, and cryptocurrencies. The current business model adopted by KVB PRIME is to dock liquidity from top suppliers (STP model) and to provide an advanced ECN electronic automatic matching model.
As a well-known broker in the industry that has won multiple global industry awards, KVB PRIME aims to "apply the latest research results of financial technology to provide the forex industry with excellent trading conditions and the most advanced trading tools". Today we will talk with KVB PRIME about cryptocurrency, NB withdrawal, and how it will develop in Asia in the future.
FOLLOWME: KVB PRIME launched more than 40 new symbols earlier this year, including 5 cryptocurrencies. In the first half of this year, cryptocurrency trading was also extremely popular. What is the proportion of cryptocurrency trading clients in the overall KVB PRIME clients? What do you think of the cryptocurrency boom? 
KVB PRIME: Benefited from the increased efforts of central banks loosening monetary policies, and many well-known companies including Tesla and MicroStrategy announced their investment in cryptocurrencies. Cryptocurrencies ushered in a new bull market and became the focus of the financial market. Several mainstream cryptocurrencies that we launched have not only achieved outstanding performance in terms of trading volume but also received a lot of praise from clients. Therefore, we are quite satisfied with the results of this cryptocurrency boom.
Although the recent cryptocurrency market has been following bad news such as the announcement of the expansion of regulatory measures by governments or the prohibition of mining due to environmental factors, cryptocurrency is not as popular as before, but overall it still maintains a steady upward trend. In the future, after cryptocurrency has been supervised and applied better, we believe that cryptocurrency still has the opportunity to start a new bull market. Please stay tuned to KVB PRIME. In the future, we will launch more and more cryptocurrency products.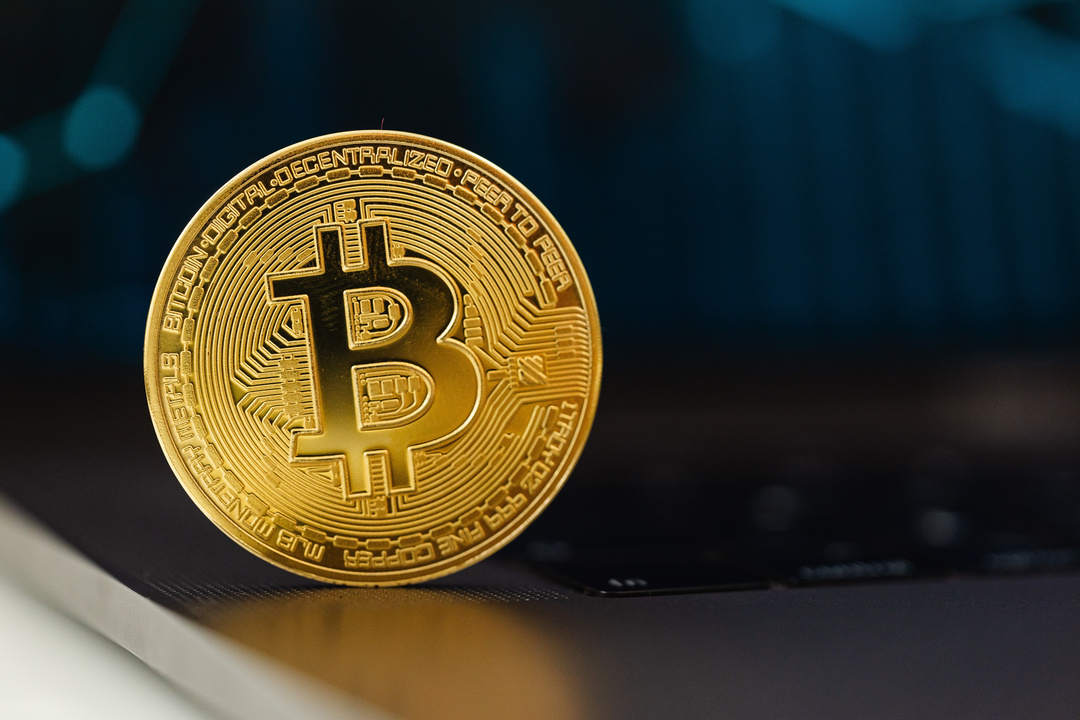 FOLLOWME: KVB PRIME has a variety of cryptocurrencies including Bitcoin, but it does not currently support weekend trading. Will KVB PRIME consider opening weekend trading in the future?
KVB PRIME: In order to ensure the smoothness of client trading and fund safety, we will routinely maintain the server every weekend, so weekend trading of cryptocurrency products is temporarily not supported.
However, we have received feedback from many clients. We are currently discussing and arranging internally. I believe there will be opportunities to open related services in the future.
FOLLOWME: As far as we know, KVB PRIME currently has a variety of deposit and withdrawal methods, including Alipay, bank cards, cryptocurrency NB, and USDT. On the KVB PRIME brand page of the FOLLOWME trading community, many clients have expressed their recognition of KVB PRIME's deposit and withdrawal speed and fund security, and are especially satisfied with the efficiency of NB deposit and withdrawal. Can you briefly introduce NB deposit and withdrawal? In addition, when some clients deposit and withdraw funds, they encounter an abnormal payment channel, how will you deal with it?
KVB PRIME: NNB is a stable currency issued by NewB Technology Holding Ltd. on the EOS blockchain. It realizes global payments through blockchain technology. Compared with deposit and withdrawal methods such as Alipay and bank cards, NB has the advantages of instant deposits and other advantages. In addition, it also has the advantages of a more favorable exchange rate and faster withdrawal of funds to the account, so that our clients can instantly withdraw funds into their accounts even in the face of market fluctuations.
If clients use NB to deposit and withdraw funds, we believe that they can feel the safety and efficiency of the NB channel. Even if the client feedback channel is abnormal occasionally, our online client service can solve the problem for the first time and provide clients with first-class security of funds.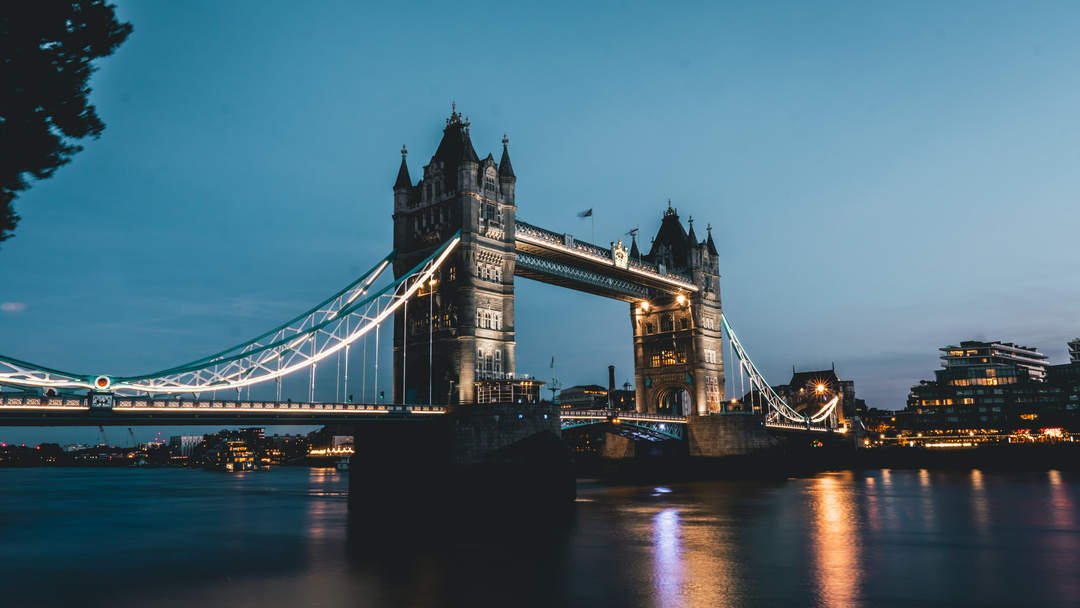 FOLLOWME: KVB PRIME supports clients to trade through a variety of terminals, including MetaTrader4, as well as a self-developed APP that integrates trading and other functions. What is the difference between the two? What different experiences can KVB PRIME APP bring to clients?
KVB PRIME: Compared with MetaTrader4, KVB PRIME APP provides financial information such as financial calendar and market news to help clients keep abreast of the latest market trends anytime and anywhere. It can also provide services such as deposit and withdrawal, consulting client service, checking the latest company announcements on the APP, and getting assistance as quickly as possible when trading. In terms of trading functions, KVB PRIME APP has customized grouping of trading products, quick opening of positions, one-click closing of all orders of the same type and direction, etc., so that clients can freely operate according to market conditions or their own habits and seize market opportunities in a timely manner.
In summary, trading on our platform through KVB PRIME APP is more compatible with the services provided by the platform than MetaTrader4, allowing clients to enjoy more convenient investment services and a better trading experience.
FOLLOWME:  Compared with other brokers, what is the biggest difference or feature of KVB PRIME?
KVB PRIME: Compared with other brokers, we are more focused on creating a high-quality trading experience for clients. For this reason, we continue to optimize and improve the stability of the server regularly, so that clients can still enjoy millisecond order execution in a highly volatile environment, and the trading environment of the company has also been recognized by well-known institutions at home and abroad for many times, and has successively won industry awards such as "World's Best Trade Execution " and "Best Trade Execution Broker".
At the same time, we are selected by FOLLOWME as the broker with the highest proportion of orders that complete trading instructions within 1 second. I believe that FOLLOWME users have acknowledged our effort for creating a better trading environment, so we were awarded the FOLLOWME annual broker selection "Best Environmental Broker ''.
In addition to an excellent trading environment, support for partners is also our focus. KVB PRIME not only has a one-on-one professional account manager and a wealth of promotional materials so that partners can develop business more conveniently. We also regularly launch partners Exclusive promotion campaigns, such as the "Science and Technology Gifts, Colorful Summer! Enjoy the $6,000 Honor Reward" campaign that is currently in progress. As long as the introducing broker completes the campaign requirements, you can get up to $6,000 of gifts and enjoy the unique honor.
FOLLOWME: As one of the best-known brokers in the industry, KVB PRIME has been expanding its presence in various regions around the world, most recently in Hanoi, Vietnam. How does KVB PRIME view the Asian market? Under the tightening policy environment, how will KVB PRIME seize the development opportunities in the Asian market?
KVB PRIME: In the past few years, the Asian market has experienced rapid economic growth. Among, Southeast Asia is the most significant region, which has pushed up the investment demand of retail, high-asset clients, and even financial institutions. Therefore, the Asian market has always been a region that we pay close attention to. By providing currency pairs, indices, commodities, and the recently launched US stocks and cryptocurrencies, we allow clients to directly access the global market with one account, create a diversified investment portfolio, and meet clients' all-around needs. In addition, we also set up local offices to attend to client needs, actively plan localized promotion for local clients, provide the most suitable trading services and seek further cooperation.
In recent years, it is true that the entire industry has been impacted by the increasingly tightening policies. KVB PRIME has been strictly abiding by the relevant rules of the regulatory authorities and implementing a strict capital management system. Therefore, the increasingly tightening policies will not have much impact on our company's operation and strategy. Due to the current pandemic situation, there are not many opportunities for face-to-face communication with clients. However, we continue to expand brand awareness through online investment seminars and launch numerous promotions, so that more investors can understand KVB PRIME. We also believe that more and more investors will choose KVB PRIME as a long-term cooperative broker for trading services.
Disclaimer: The content above represents only the views of the author or guest. It does not represent any views or positions of FOLLOWME and does not mean that FOLLOWME agrees with its statement or description, nor does it constitute any investment advice. For all actions taken by visitors based on information provided by the FOLLOWME community, the community does not assume any form of liability unless otherwise expressly promised in writing.
If you like, reward to support.