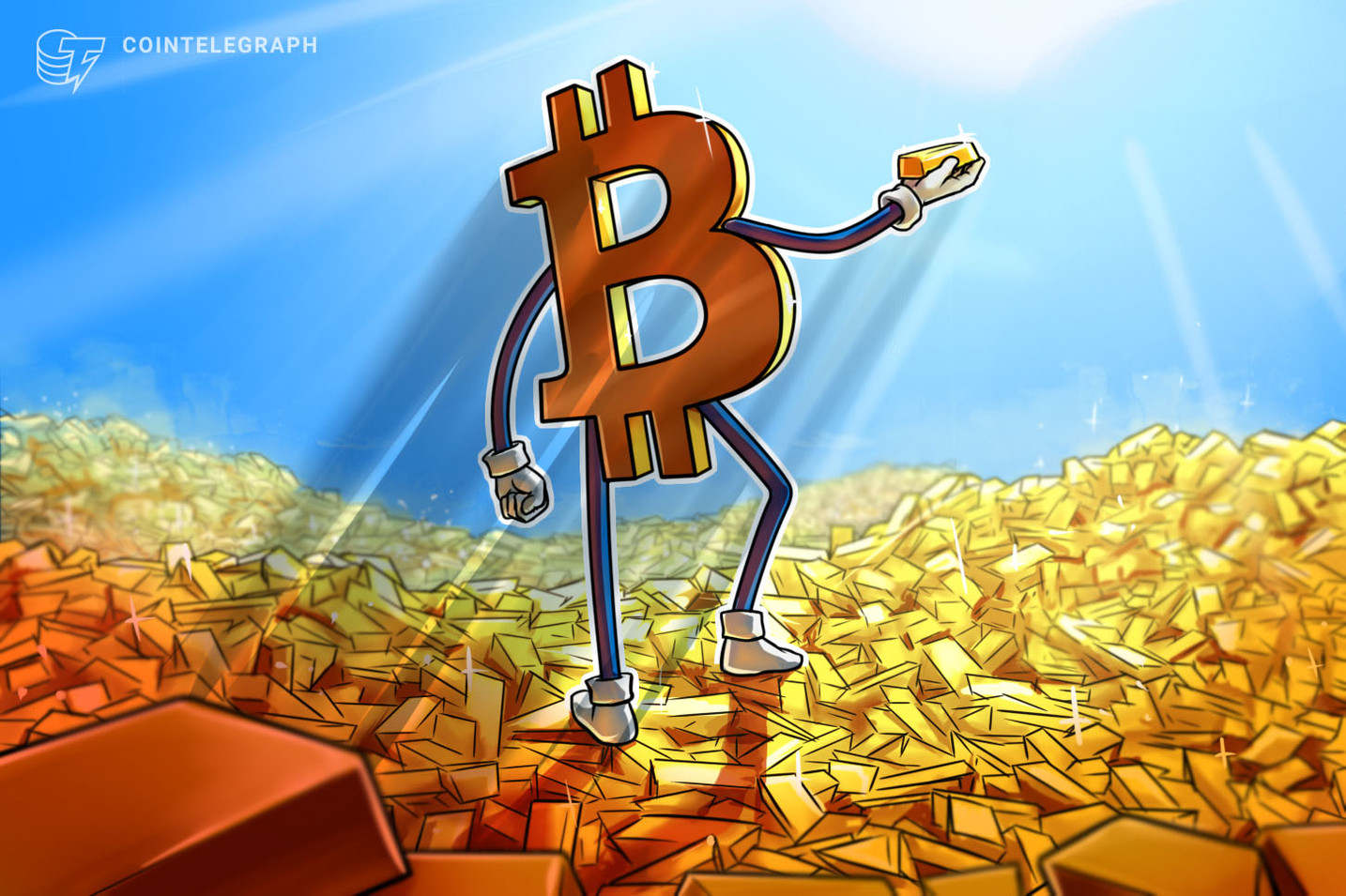 Photo: Coin Telegraph
According to multiple experts, one possible reason for Bitcoin's remarkable recent price rise are massive investor outflows from another popular inflation hedge: gold.
Spot gold swooned over the past week, falling 4.62% to $1,857.
The asset previously had been surging in unison with Bitcoin, which is up over 40% from $28,000 lows last week.
The observation from experts come after a unique flippening earlier this week: as of Friday, a single Bitcoin is worth more than a 20-ounce gold bar.
Still, for all the bearish price action and Bitcoin's ascendancy, certain high-profile gold bugs refuse to budge on their positions.
In a Tweet yesterday longtime Bitcoin skeptic and gold investor Peter Schiff claimed that once investors "understand" the inflation risk, they'll return to bullion: "Today's weak economic data on jobs is causing investors to buy risk assets and sell safe-havens like gold. The weaker the economy gets the more money the Federal Reserve prints to prop it up. So, the real risk is inflation, and once investors understand this, they will seek safety in gold."
Read more from the original article here.