Kuala Lumpur 16:00 p.m. (GMT +8) - In the early Asian market, there was rise in gold price, the gold price is now at around $1874 per ounce. Economies.com wrote an article to analyse the gold price movement today as follows:
Economies.com wrote in the article that it is difficult for the price of gold to break through the small resistance of $1875.00 per ounce. The price of gold needs to overcome this level to confirm that it opens the way for the gold price to continue its upward trend and rise to the first waiting bullish target of $1,901.80 per ounce.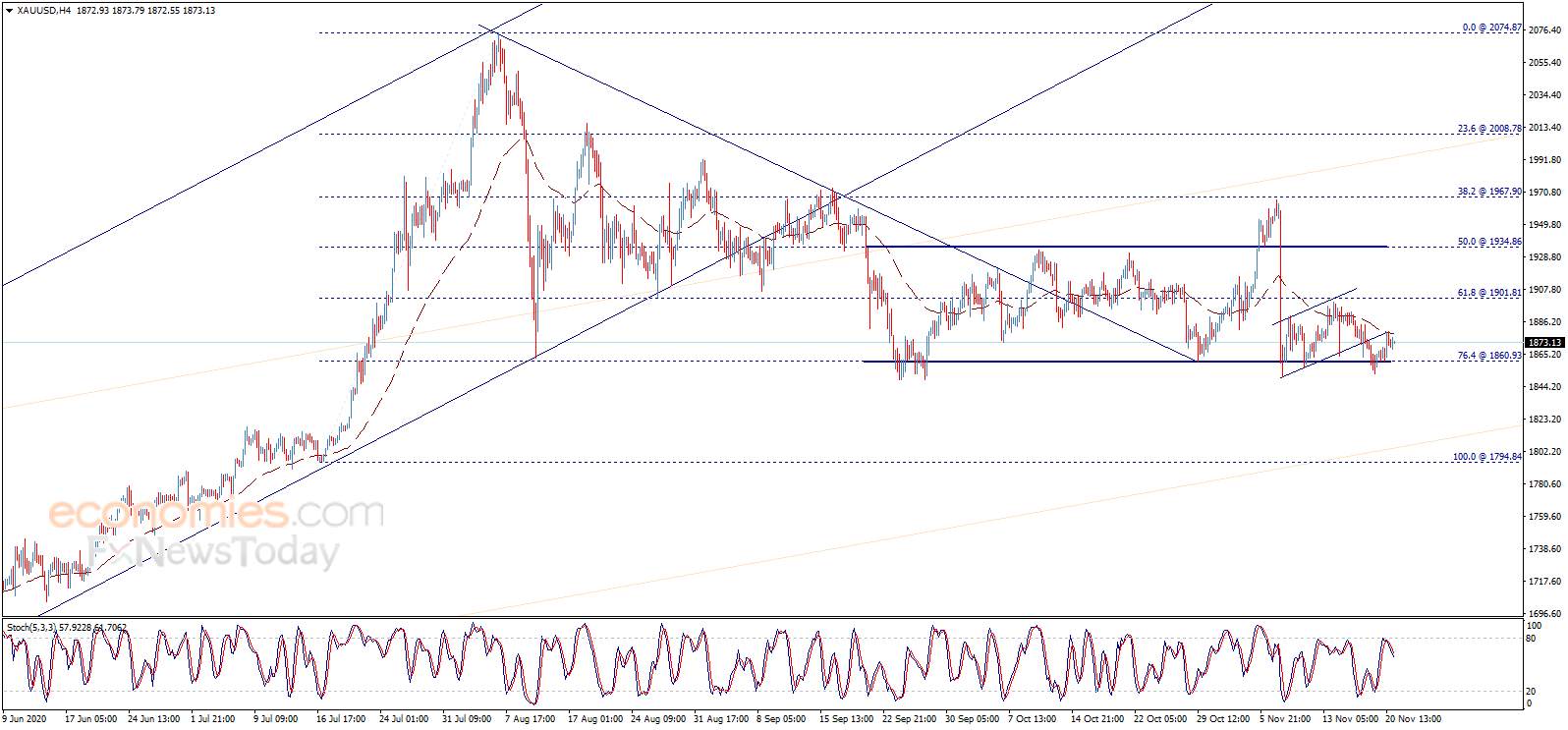 According to Economies.com, the stochastic indicator sends a negative signal, which strengthens the resistance of the above-mentioned resistance zone. Gold prices may show a consolidation trend, and then continue to rise. In general, unless the price of gold falls below $1,690.90 per ounce and remains below this level, it is still predicted that the price of gold will be in a bullish trend scenario for some time in the future. What needs to be reminded is that once the gold price drops below $1,690.90 per ounce, this will turn the gold price outlook into a bearish position and fall to the main bearish target of $1,794.84 per ounce area.
Economies.com predicts that today's gold price trading will be located between the support level of $1855.00 per ounce and the resistance level of $1895.00 per ounce.
The website stated that today's expected trend in gold prices is generally bullish.
At 01:53 p.m. Kuala Lumpur time, spot gold was quoted at $1,873.90 per ounce.
Translated from the original article: https://www.24k99.com/2011/4421313.shtml