The last halving has undoubtedly caused a significant supply shock to the Bitcoin in circulation, leading to increased scarcity.
It appears the race to own Bitcoin is growing as more wealthy individuals want to have a piece of the pie, and the billionaires seem to be ahead.
The massive increase in buying pressure may push Bitcoin price further into a new all-time high.
Only 21 million Bitcoin can ever be mined, with the last few tokens scheduled to be put into circulation by 2140.
Once all tokens have been mined, no more can be created due to the core economic principles of the network.
As buying pressure keeps building up, Bitcoin price may have the strength to slice through December 2017's all-time of nearly $20,000.
The Fibonacci retracement indicator breaking above $19,892 could see Bitcoin surge towards the next threshold at $24,451, which corresponds with the 127.2% level.
But if the buying pressure is strong enough, prices may even rally towards the next potential area of interest around $30,000.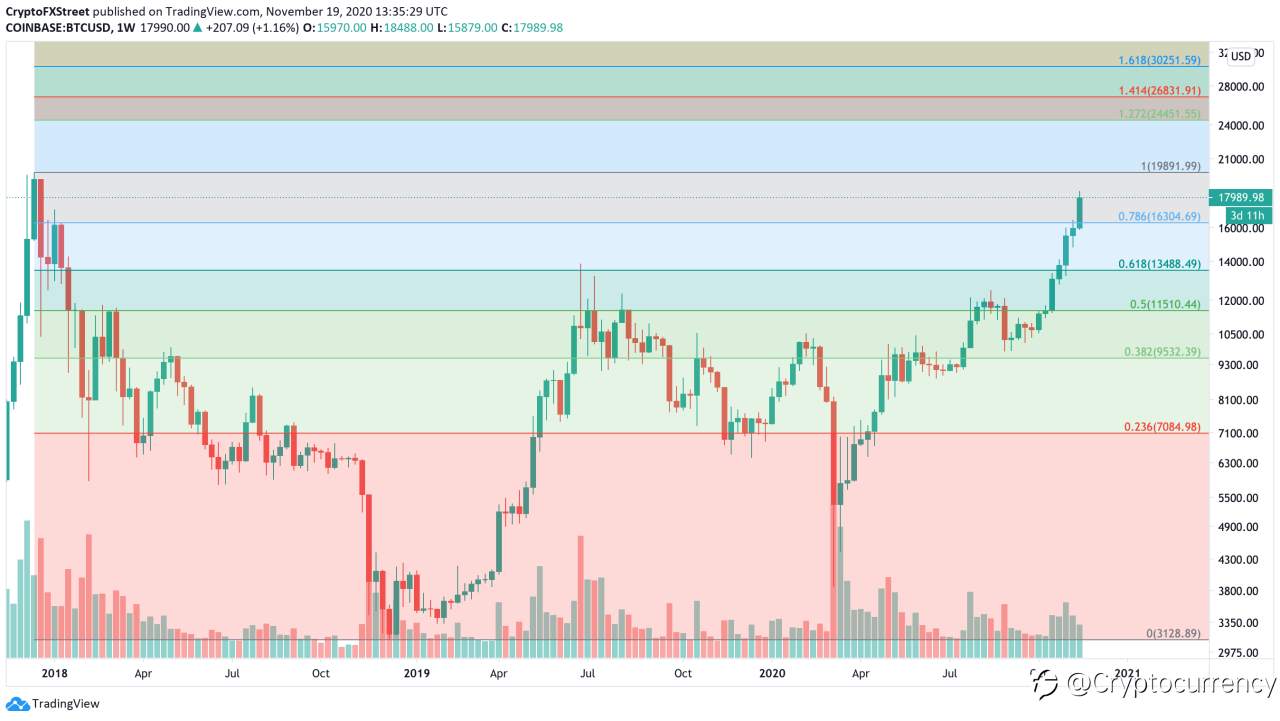 Read more from the original article: