Kuala Lumpur 10:00 a.m. (GMT +8) - In the early Asian market, there was a slightly drop in gold price, and the gold price is now reported around $1865 per ounce. Economies.com wrote an article to analyse the gold price movement today as follows:
Due to the progress in the development of the new Covid-19 vaccine, which boosted the hope of an economic rebound, the price of gold fell on Thursday. Gold price closed at $1866.76 per ounce, down $5.01 or 0.27%.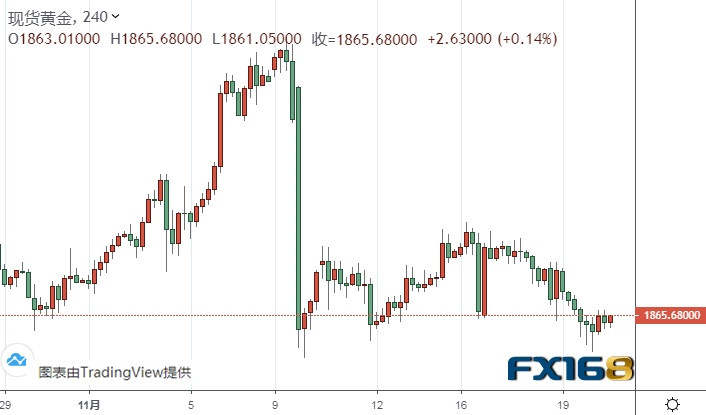 Economies.com stated that the gold price needs to remain above $1,690.90 per ounce for consolidation in order to continue the bullish trend in the future. The first bullish target is at $1,901.80 per ounce.
The website also predicts that $1855.00 per ounce and $1900.00 per ounce will constitute short-term support and resistance to gold prices, respectively.
Translated from the original article: https://www.24k99.com/2011/441...