Kuala Lumpur 5:30 p.m. (GMT+8) - In the European market, the spot gold price continues to fluctuate at around $1,905 per ounce with the trading range getting narrower today.
For the gold price movement today, MarketPulse wrote a brief analysis as follows:
The gold price range continued on a compressing trend as it fluctuated between $1898.00 and $1910.00 per ounce yesterday.
This shows gold is stinted in a shrinking symmetrical triangle, which means that a very big breakthrough is about to occur, and it may result in a target movement of about $100. On the other hand, gold price retained at $1905.00 per ounce in the stale Asian market today.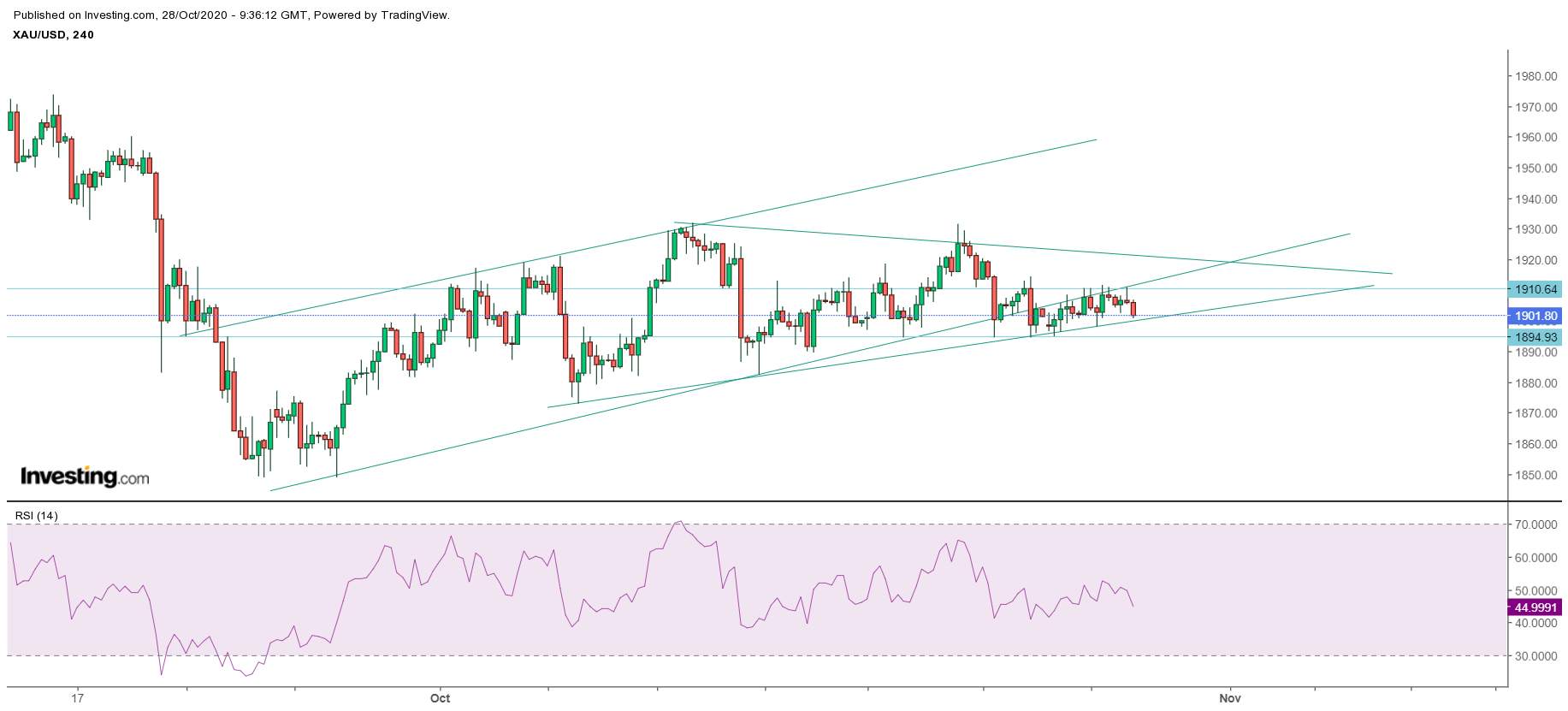 Illustration photo of Gold H4 Chart from Investing.com
This view of pre-election risk hedging will benefit gold. The boundaries of the triangle were $1899.00 and $1,922.50 today. If the daily price closed at above or below these levels, it indicates that we will embrace the long-awaited breakthrough. The 100-day moving average of $1,887 per ounce will provide a short-term support.
Translated from the original article: https://www.24k99.com/2010/434...